If you've been reading my blog for quite some time now, you would probably think I'm the type of girl who only loves to dress up, put make up on, and travel. A lot of people stereotype me as the girly-girly type who's afraid to get dirty. Well, I don't blame them. My blog is mostly about beauty, fashion, and travel, right? But I guess in my 7 years of blogging, it's about time to share more things about me.
I eat a lot… like A LOT! If you see my Instagram page (@lush_angel), I snap photos of my food from time to time. And yes, I eat a lot of rice!!!
I workout. Well, I only started recently. But since I was in high school, I never fail to do abdominal exercises. I used to do 500-1,000 crunches a day. Now, I started doing circuit training, which I'm really enjoying. I'm currently trying out Curves, an all-women strengthening gym. I'll be sharing more about it in a different post.
I love cars. You can talk to me about lowering springs, computer box, intake manifold, separates, and the like. But of course, I'm not an expert. Don't get too technical! Don't ask me what to do with your computer box to increase the horsepower of your car. Haha! I just know the technical names that not all the ladies care about.
I try new things. I don't really consider myself adventurous. I don't have a bucket list of the adventurous things I want to do. But when I'm already in that moment, although I'm afraid, I try to conquer my fear.
I can still remember how scared I was the first time I tried surfing. It was love at first try, then surf trips happened one after another. I even had the chance to surf in Bali! (Check out my Bali, Indonesia Travelogue)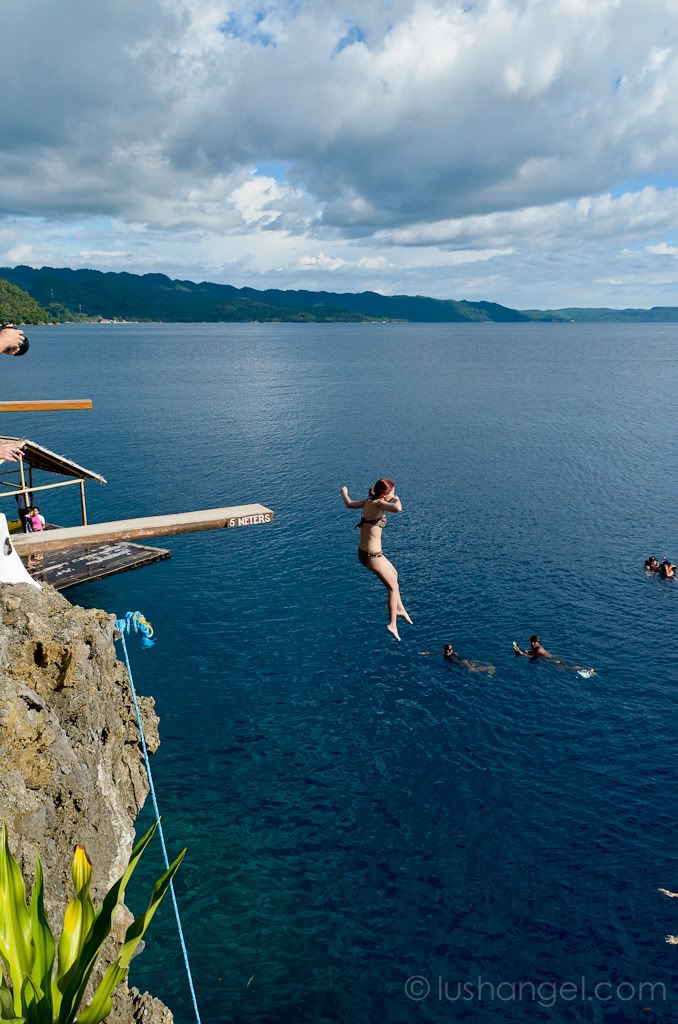 trekking and paragliding in Nepal
I'm not exactly into sports, but expect me to watch "important" matches. And when I say "important", that would mean FIFA World Cup, NBA Finals, UAAP Basketball Finals, UAAP Volleyball Finals, and of course, the one and only Manny Pacquiao.
And because Manny's upcoming fight is said to be the fight of the century, I will definitely wake up early on Sunday to watch him! Remember, he's not doing this for himself. He's doing this for the country, so we should all unite for our fighting hero!
How can we show support to Manny? Show your knockout move on social media and use the hashtag #SugodManny. You can also join in the conversations by checking out the hashtag. Let's keep everyone excited.
Here are my knockout moves I posted on Facebook (lushangelblog), Instagram and Twitter (@lush_angel)
You can also watch the historical fight through the Viewstream app on your mobile device LIVE and commercial-free for only PHP 499. There's no credit card needed.
And to keep your family and friends excited, chat with them using Manny Pacquiao stickers available on Pico Cand, Line, Viber, and WeChat.

Supporting Manny through our own little way will make our Pambansang Kamao confident! Even Mr. MVP showed support to Manny. Yup, it's Manny vs. Manny! Watch it below.
Good luck on your fight, Manny Pacquiao!
So, learned something new about me? 😉
For instant beauty, fashion, travel, foodie, or random updates from me, LIKE lushangelblog on FACEBOOK, FOLLOW lush_angel on TWITTER and lush_angel on INSTAGRAM.