Perla is not something new to most Filipino homes. In our household, it has been a staple even before I was born. In fact, it was more than just a laundry soap for us. It was also used as a hand soap AND a facial soap. "What?! A laundry soap that can be used for the skin?!" Before I hear violent reactions from those who are not familiar with Perla, read on.
Perla Product Information
Perla was born in 1949 in the Philippines and is currently known as the first laundry soap brand in the country. The name "Perla" means pearl in Spanish, which symbolizes enduring beauty, femininity, and preciousness.
Perla is a mild laundry soap that is non-synthetic and made from natural ingredients. Its main ingredient is 100% pure coconut oil (synthetic counterparts are petroleum based) and it is clinically proven hypoallergenic, which is great for sensitive skin.
Perla for Clothes
Before I discuss if Perla can actually be used on your face and body, let me share my experience on cleaning delicate fabrics.
When you look at the bar soap, it looks too mild to be used for washing clothes. But when I was given a background of Perla, I learned that the coconut oil in it has Lauric, an excellent cleaning agent. It easily enters the fabric, attracts and traps oil and dirt to it, making them easy to wash away. The high pH in Perla also gives way to mercerization, a natural phenomenon that fluffs up the fibers of clothes, making them feel softer, so there's no need for additional fabric softeners.
I tried it myself for my intimates and I love how gentle the soap is. My hands did not feel dry after washing. As for the clothes, they really felt soft and did not have harsh fragrance. Now it makes sense why it is also advisable to use it on baby clothes and other delicate fabrics too.
Perla for Skin
This is where it gets interesting. Will you use a laundry soap on your skin? Would you believe my mom used to wash her face with Perla as advised by her dermatologist? I even asked my friends and most of them can actually remember Perla being used as a facial soap by their parents. In fact, some of their parents still use it up to this day. One of my friend's mom looks so young and has beautiful skin and her only skin care is guess what?! Perla! I got curious so I tried it on my face and body as well for two weeks. What happened?
What surprised me is that my skin did not feel dry or tight after washing it with Perla. In fact, my skin felt soft, which can be attributed to Glycerin (a natural moisturizer that attracts more moisture) and superfat (the extra oil added to Perla's formulation for a more moisturizing effect). I did not experience any skin irritations, allergic reactions, or breakouts—which I usually get when my skin becomes too oily or too dry. I also noticed how thorough it could cleanse the skin—there is not much dirt and makeup left on my cotton pad soaked with toner. As mentioned earlier, Perla is clinically proven to be hypoallergenic and its fragrance is very mild, which means it can also be used by those with sensitive skin.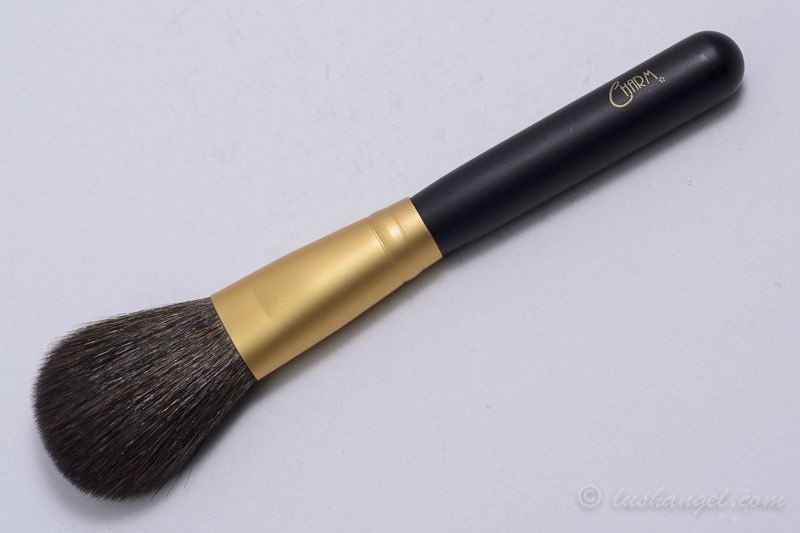 Another use of Perla that I recently discovered is how good it is in cleaning makeup brushes and sponges. Cleaning makeup tools, especially those that are used for cream and liquid products, can be very tedious. Using makeup brush cleansers take me several washes before I can completely remove foundations or hardened gel liners on my brushes. With Perla, it only takes 1-2 washes. I just swirl the brush on the bar soap and on the palm of my hand and viola! My brushes are also left super soft. I also like how my brushes do not have harsh scent when I use them on my face, which is usually my problem when I use makeup brush cleansers.
How about you? Have you tried using Perla on your clothes and on your skin? Let me know!
For instant beauty, fashion, travel, fitness, or random updates from me, LIKE lushangelblog on FACEBOOK, FOLLOW lush_angel on TWITTER and lush_angel on INSTAGRAM.