When you hear the word 'Thailand', you probably associate it with shopping or good food. But have you ever tried their beauty products as well? Beauty has been a thriving industry in the country. In fact, I've heard a lot of good things about makeups made in Thailand too.
I had the chance to try La Birra, a brand from Thailand that offers premium organic products, such as shower gel, shampoo, conditioner, facial foam, etc. Recently, I have been trying out the La Birra Organic Body Lotion. Here are my thoughts…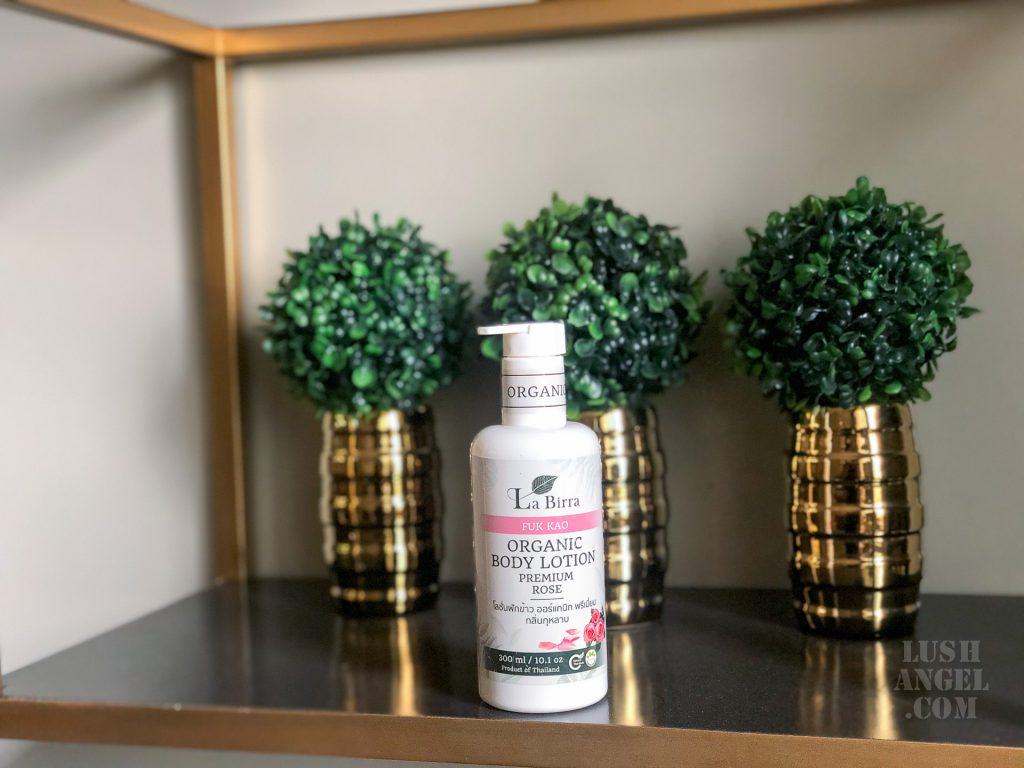 The first thing I noticed the moment I pumped the bottle is its rose scent, which is quite distinct. I'm not a huge fan of rose scents but this one is not too strong, which somehow helps calm my mind and body. Admittedly, it was love at first sniff!
I apply lotion all over my body every single day, but I'm very picky with what I use. With our humid weather here in the Philippines, I prefer lightweight body lotion that does not feel sticky. This is what I love about La Birra Organic Body Lotion. It is lightweight and it gets absorbed by the skin instantly. There is no sticky feel at all, which is not always the case with organic products. I also like that it spreads easily.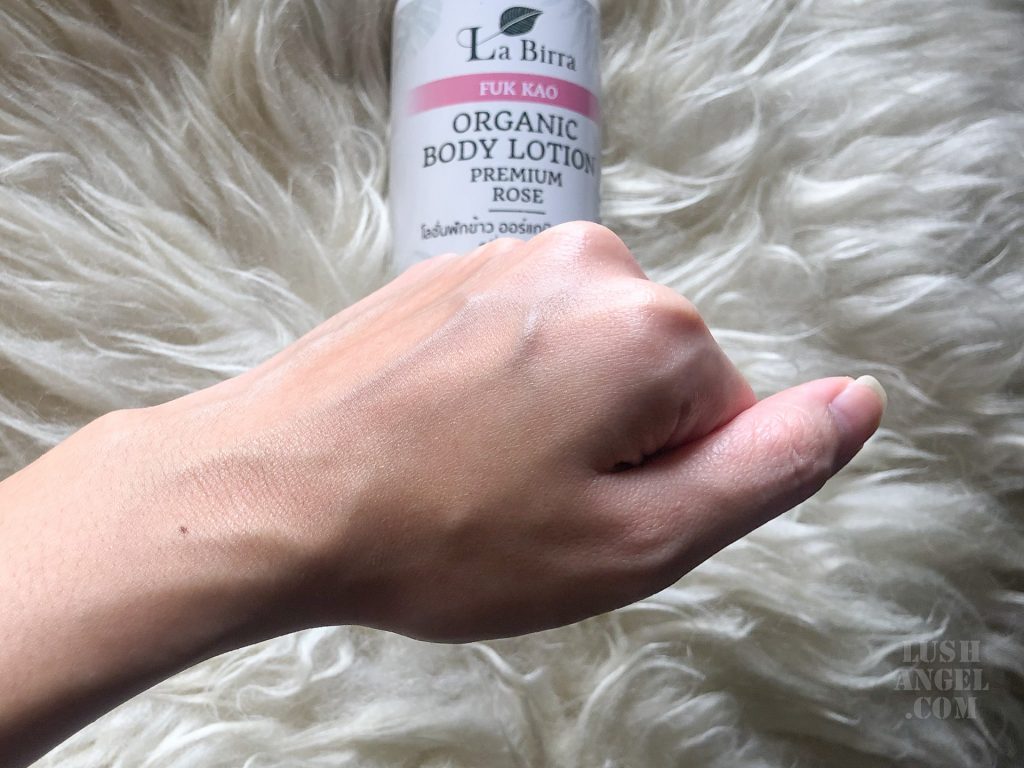 And of course, it does not have silicones, sulphates, parabens, and colourants. It is also loaded with natural antioxidants, Vitamin C, beta-carotene, lycopene combined with vitamin E in coconut oil and sunflower oil, and cold pressed organic sesame oil.
All the ingredients above soften and moisturize skin instantly. La Birra Organic Body Lotion also helps strengthen the skin's immune system and protect it from the sun's UV rays; thus, preventing premature aging.
Overall, I really liked my experience using La Birra Organic Body Lotion. I recommend it to those who are looking for an everyday body lotion that is lightweight and instantly moisturizes skin. So when you go to Thailand, you know what to get yourself.
After a pleasant experience, I cannot wait to try more quality and premium products from Thailand!
For instant beauty, fashion, travel, fitness, or random updates from me, LIKE lushangelblog on FACEBOOK, FOLLOW lush_angel on TWITTER and lush_angel on INSTAGRAM.