Recently, I had the chance to attend the presentation of MAC Cosmetics' Autumn Winter Trends 2019. I have always loved watching demos like this because I get to learn new makeup tips and tricks, at the same time, get acquainted to both old and new products of the brand. To give you a glimpse of what happened during the event, here's a video. I also shared more details of the MAC Autumn Winter Trends 2019 towards the end of this post.
MAC Autumn Winter 2019 Trends
MAC Cosmetics Senior Artist Regan presented the 4 backstage trends. But before going through each trend, he shared how to prepare the perfect canvas or what he calls the signature skin.
Because this season is all about extreme focus on eye and lip, which you will see later on, skin leans toward refined texture and finish. The final look of the canvas should look real and breathable, but heightened– very nourished and cared-for.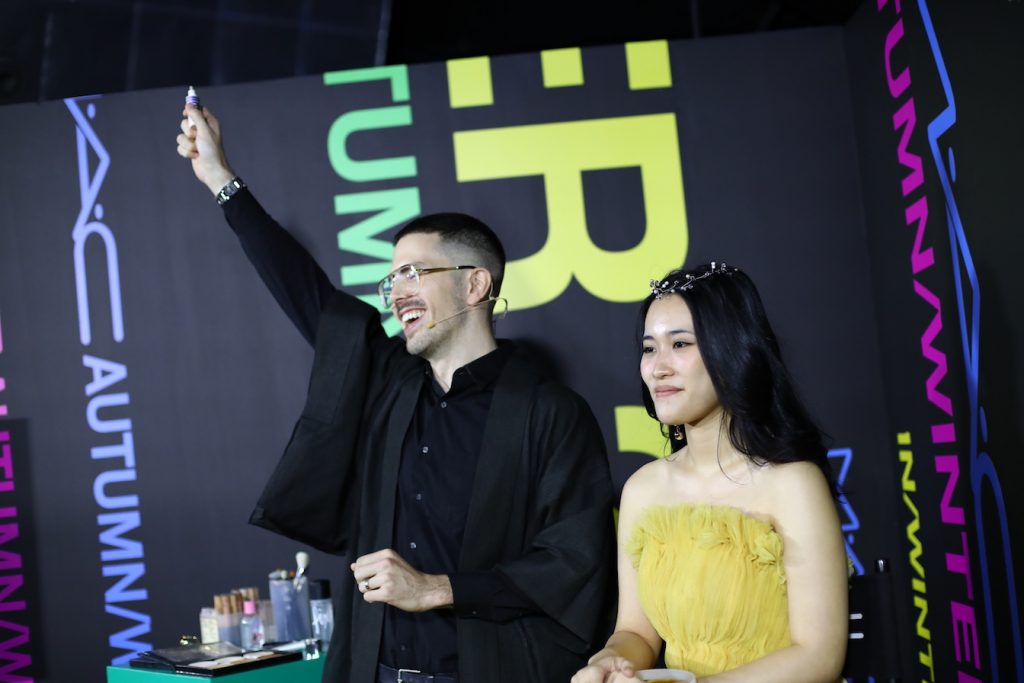 To achieve this signature skin of velvety soft matte using a few products, these are the steps Regan taught us:
Use MAC Prep + Prime Fix+ to hydrate the skin and to blind all other products you layer on top.
For a soft radiant glow, use MAC Lightful C+ Primer and mix a bit of MAC Studio Fix Smooth Wear Concealer for a matte texture with satin finish. Apply this mixture on areas needed. Start from the center of the face and just blend outwards.
Then use MAC Studio Fix Smooth Wear Concealer to spot conceal the blemishes that need more coverage. It sets on its own so you don't have to put powder on top of it, if you don't want to.
Apply MAC Lip Conditioner on the lips for hydration and on the eye lids to add dimension and texture. The lip conditioner adds sheen and creates saturation to the natural tone.
Use MAC Brow Set to keep hair in place.
Then brush through MAC Studio Fix powder on the center of the face for a velvety matte finish, while the outside of the face still has slight reflection.
For the perimeter of the face to have a different tone, add contour or a darker shade under the cheek bones, chin, and over the forehead
MAC Autumn Winter 2019 Trend 1: Romanticism
Romanticism brings tender artistic shades into wearable reality. It's effortless cool and the simplest way to create this trend is to use MAC Powder Kiss Lipstick on cheeks, lips and lids.
MAC Pro Tip: Glide the back of the lipstick for a soft blurred effect. Then, apply another shade closer to the inside of the lips to get that ombre effect.
Regan used Powder Kiss Lipstick in Devoted to Chili for the entire lips and Burning Love on the inner lips.
Go for a monochrome look by using Powder Kiss Lipstick on the cheeks and eyes.
To add radiance, Regan used the new MAC Hyper Real Glow on the high points of the face and on the center of the lids.
MAC Autumn Winter 2019 Trend 2: Modernism
Modernism is all about black lines and shadows get sketched apart and/or stretched out. It brings eye into sharp focus and disregards convention.
The lines are slightly broken and applied following the eye structure, creating a lift-like effect. Regan used MAC Shape + Shade Brow Tint to line and widen the eyes.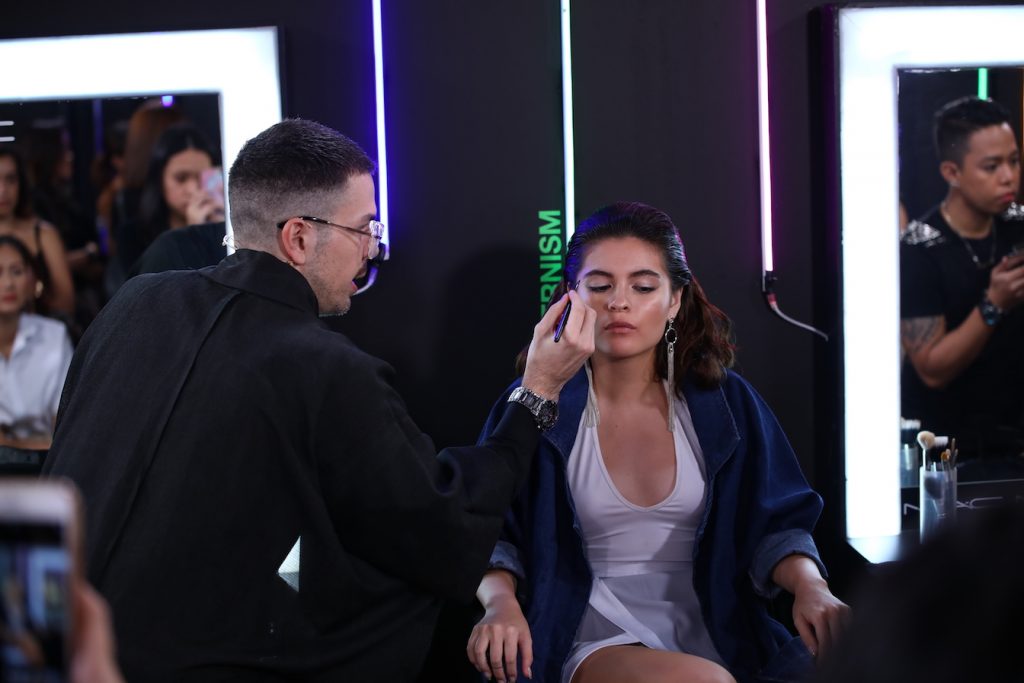 Deconstruction is now a part of beauty's language and reinventing classics along the way. Pro Longwear Fluidline in Blacktrack was used to sketch the eyes.
Smudging the mascara wand onto the skin behind the lashes is one of the examples of a new movement of "accidental" makeup. It's anti-beauty; mistakes as style.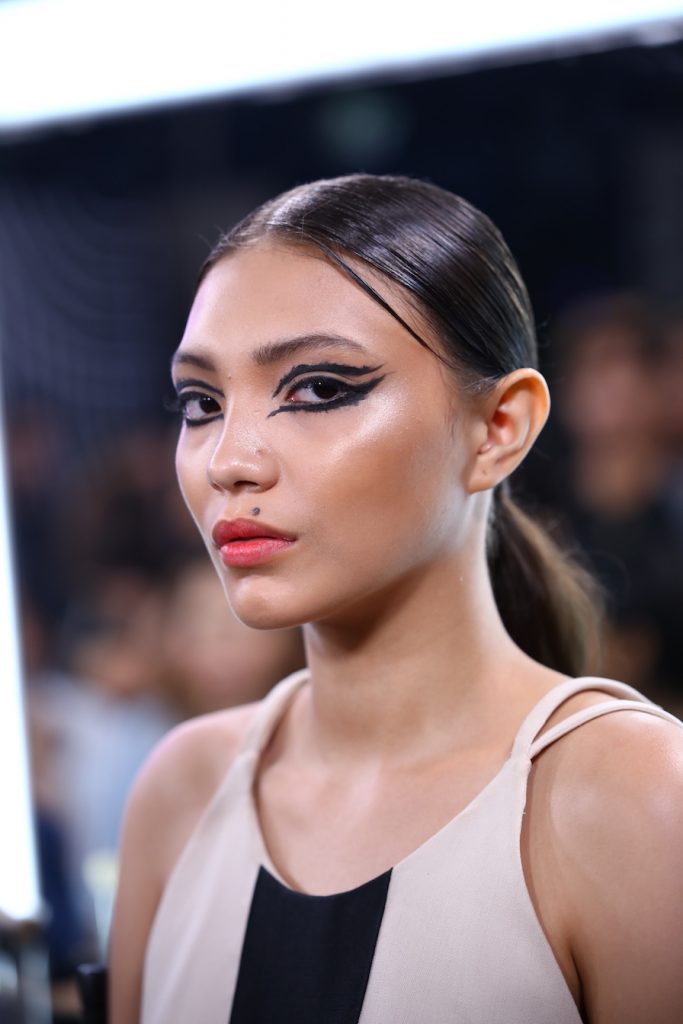 MAC Autumn Winter 2019 Trend 3: Suprematism
Suprematism integrates the inherent glamour of defined lips with a modern sensibility that makes them all about the wearer.
This trend is all about red lips– wear it sheer or dark, or wear an extreme lip line to create a two-tone mouth.
MAC Autumn Winter 2019 Trend 4: Art Deco
Art Deco talks to the experimental desire to adorn and frame the eye in high texture and color.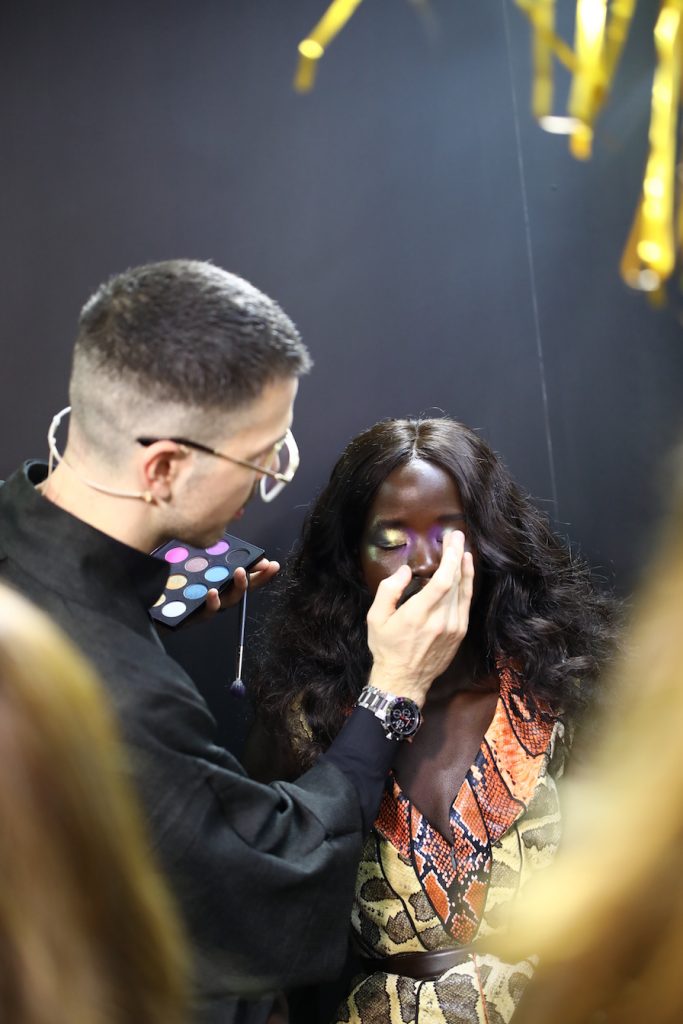 This season celebrates the art of elaboration in makeup, translated in mesmerizing detail across the eyes. This is a knowing approach to decoration, it is pared-back in its excess: deliberate, crafted, considered choices of adornment which are turned up to the max but executed with composed artistry.
It's all about colors, gliding, glitter, and ornamentation.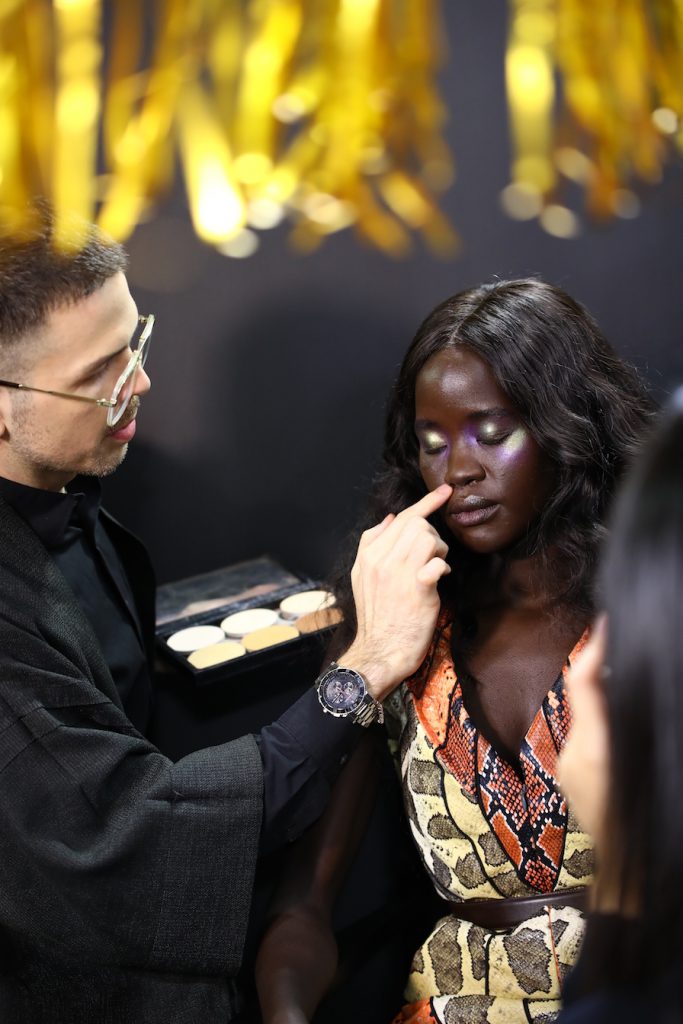 So, which trend is your favorite? I think I see myself going for Romanticism. Oh, and I love how Modernism breaks away from convention and the "accidental" makeup.
For instant beauty, fashion, travel, fitness, or random updates from me, LIKE lushangelblog on FACEBOOK, FOLLOW lush_angel on TWITTER and lush_angel on INSTAGRAM.