Face Mask is one skincare step I love to do while watching my favorite series. Although I'd love to do it every other day, I usually end up doing it only on Saturdays/Sundays because I don't have much time on weeknights. So when I heard about FOREO UFO boasting on its complete facial treatment in just 90 seconds, I was so intrigued. I tried it for a month and here is my FOREO UFO review:
FOREO UFO Product Information
A complete facial treatment using quick and effective LED light therapy and advanced Hyper-Infusion Technology combined with UFO Activated Masks.
Hyper-Infusion Technology combines (1) heating, (2) cooling & (3) T-Sonic pulsations
(1) Thermo-Therapy Mode preps skin and enhances skin's absorption of UFO Power Activated Masks' ingredients.
(2) Cryo-Therapy refreshes, and instantly lifts and firms skin, shrinking the appearance of pores and puffiness
(3) T-Sonic Pulsations stimulate blood microcirculation and better absorption of products, facilitating skin renewal
LED light Therapy: 3 different LED lights – red, green, and blue – provide targeted photofacials to rejuvenate skin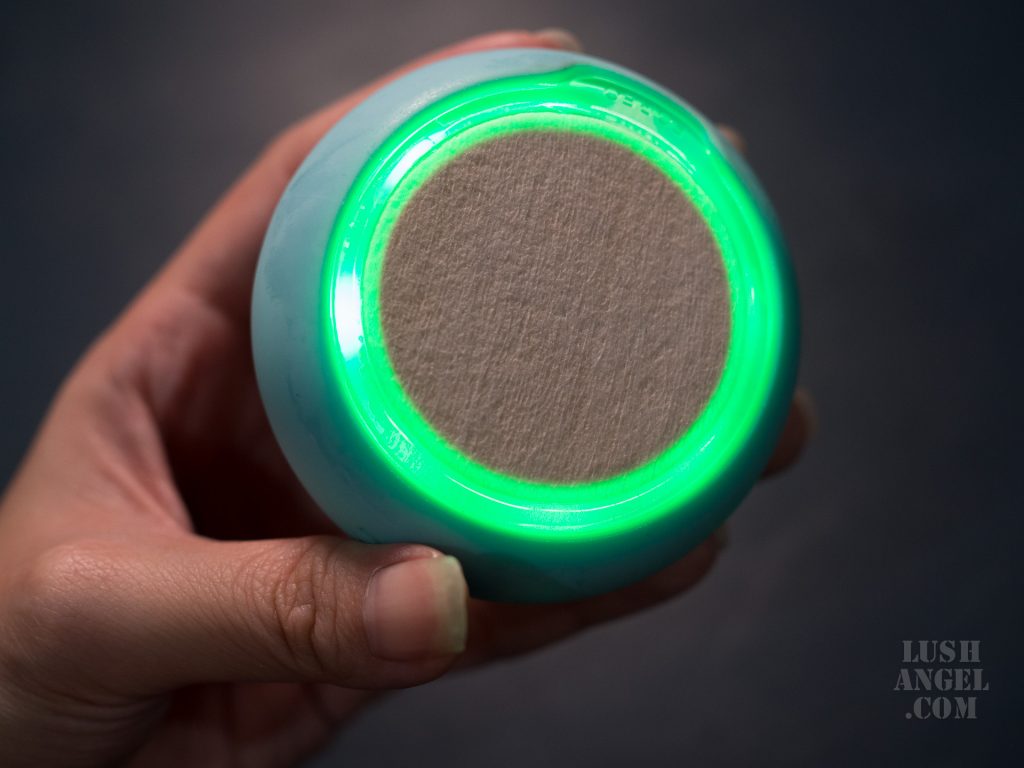 Pros: FOREO UFO
Definitely a time-saver. From the usual 20-minute face mask routine, FOREO UFO does the job in 90 seconds! It's perfect for those who always say "I don't have time for skincare" or even for skincare newbies.
With the combination of gentle heating, cooling, T-Sonic pulsations, and LED lights, I honestly feel that the active ingredients go deep into my skin.
The UFO Masks are formulated with the highest quality plant and fruit extracts and are made in Korea and dermatologists tested. No Parabens, Phenoxyethanol, Silicones, Disodium EDTA, and Mineral Oil.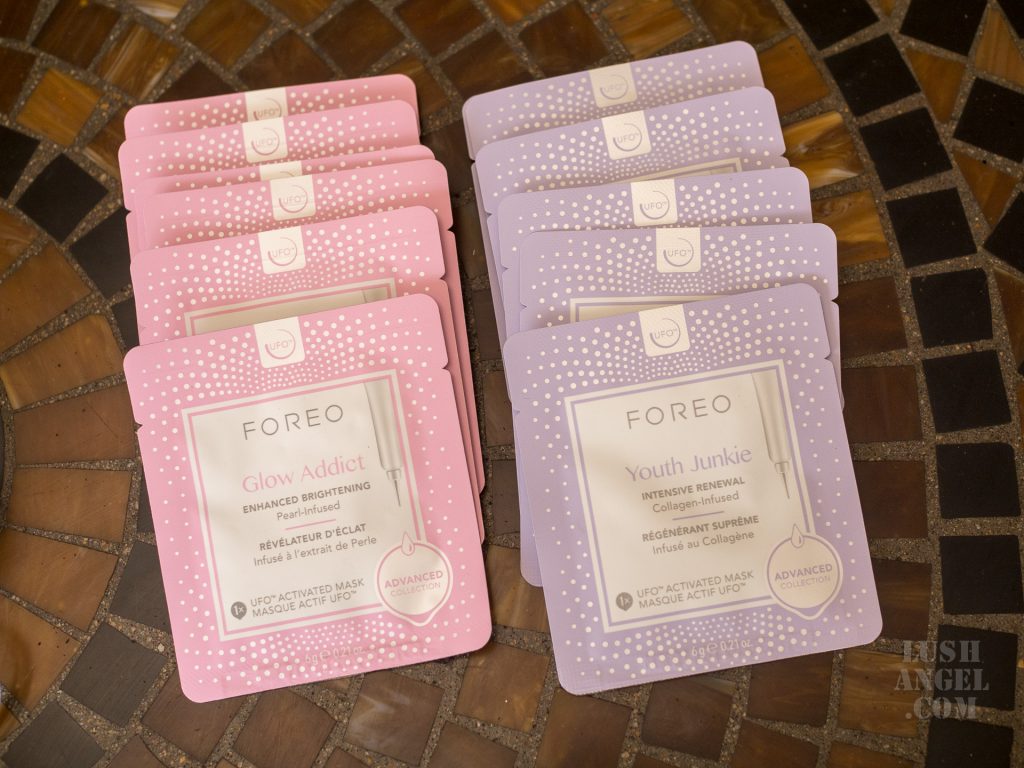 The masks smell really nice. This can be a con though to those who do not like any fragrance in their skincare.
The combination of heat and pulsations feels very relaxing that I end up doing 2 rounds of the treatment.
Each mask has generous amount of serum inside the pack. I usually put more serum on the sheet after I finished the first 90 seconds and use the excess in the packet at the back of my hands, knees, and elbows.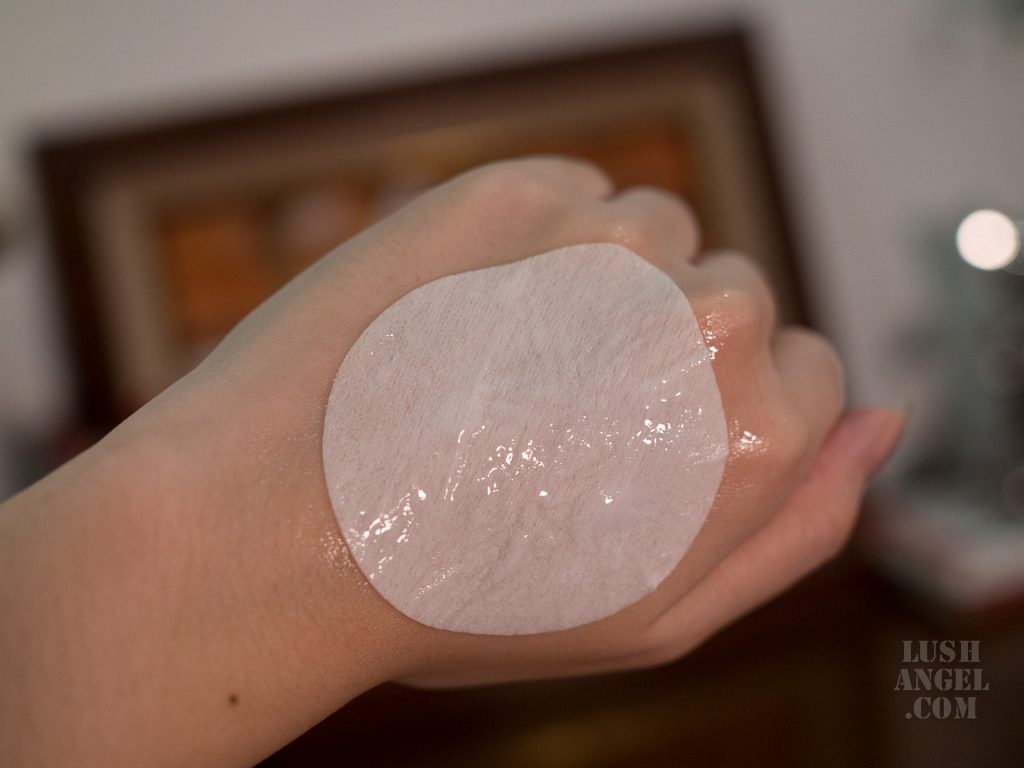 UFO can be used with or without the FOREO app. When used with the app, it features unique treatment for each UFO Activated Mask formula.
After the treatment, skin instantly feels supple and moisturized, which lasts the entire day.
It has long battery life. I haven't really experienced draining the battery since I always charge after 7 days of continuous use.
Cons: FOREO UFO
It is recommended to use UFO Activated Masks. Although I heard that some use other masks or even serums alone, FOREO cannot guarantee its effectiveness.
The button to turn on/off the device is quite hard to press.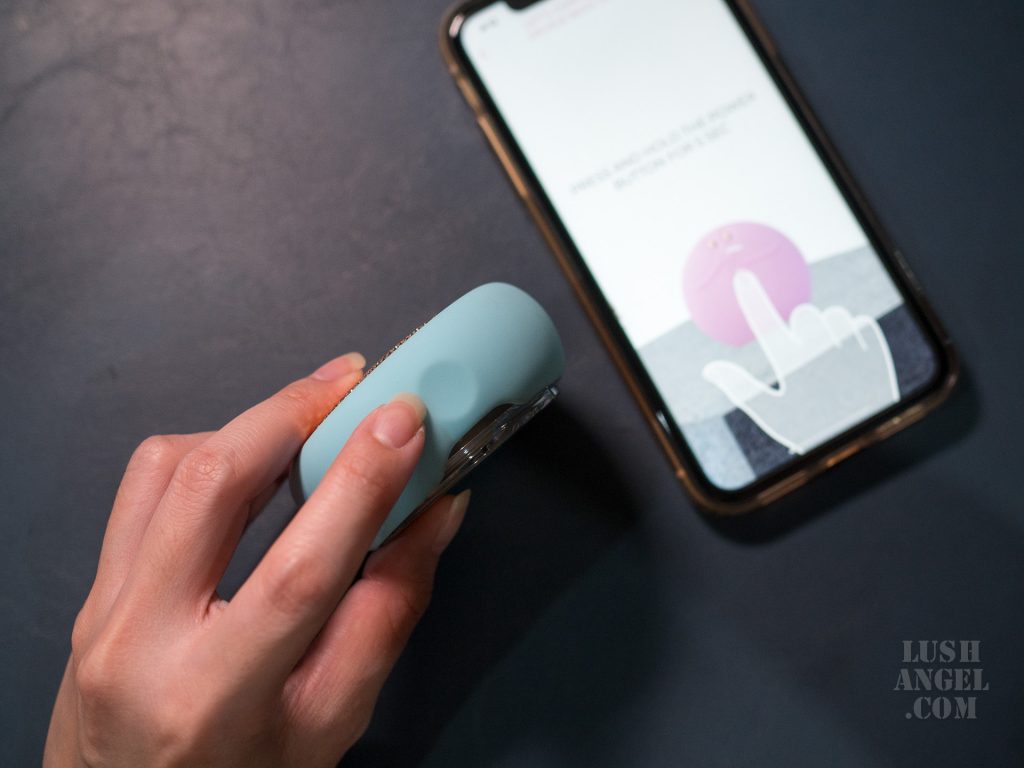 Although it's USB-rechargeable, I would appreciate if the other end is either a USB type-C or a micro USB, which is a more common charger. This way, I don't have to bring an additional charger when I travel or it's easier to look for a charger in case I forget to pack one.
There is not much instructions found in the package, but you will be guided along the way once you connect your FOREO UFO in the app.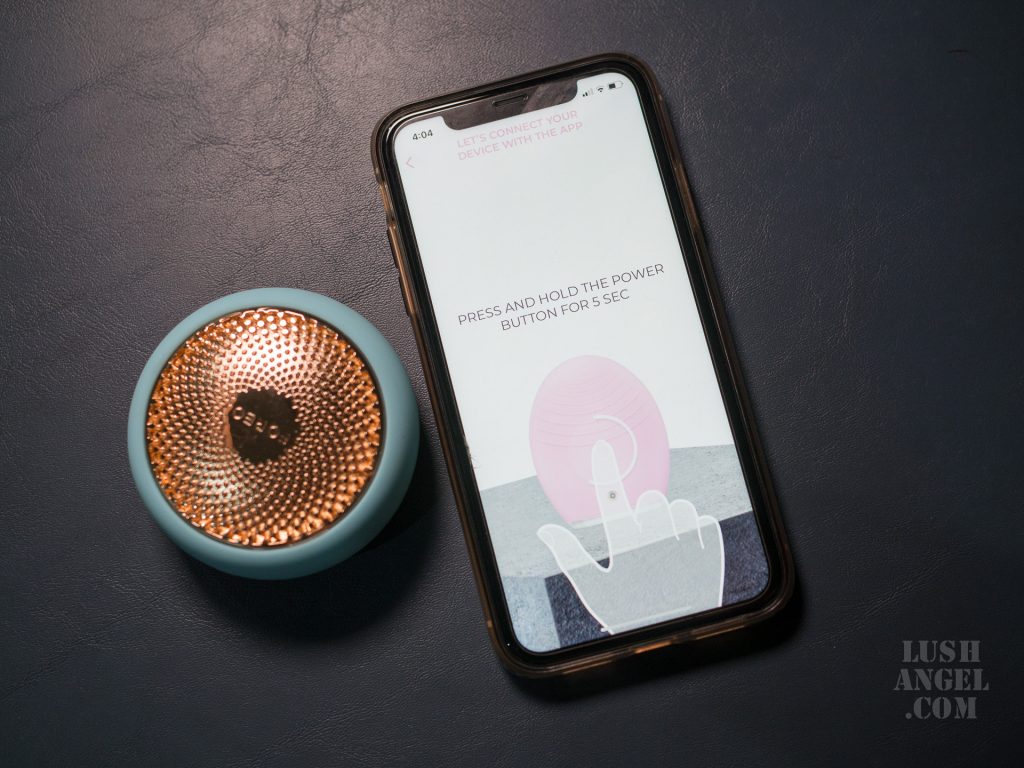 Not really a "con" but more of managing expectations– when they say it has "Cryo-Therapy" mode, it's not really ice cold. It's more of the warmth on the device slowly disappears after the Thermo-Therapy mode.
How To Use FOREO UFO
Download the FOREO app and follow instructions to pair your UFO device.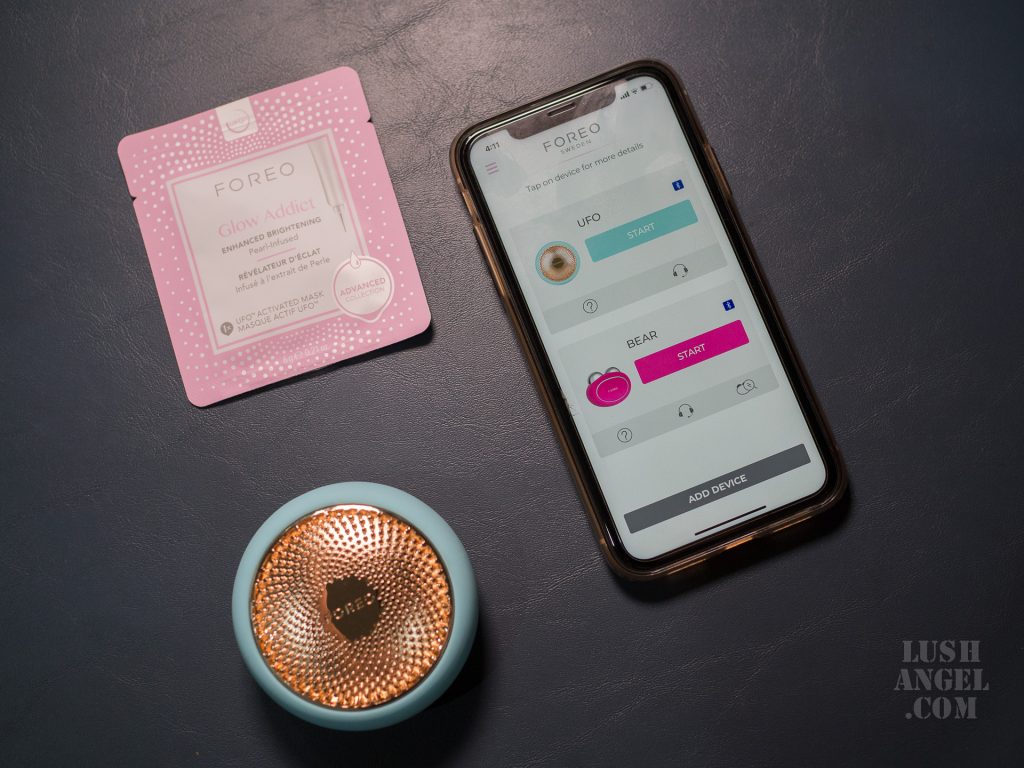 In the app, scan the mask barcode and the corresponding treatment will automatically sync to your UFO device and you are ready to start with your treatment.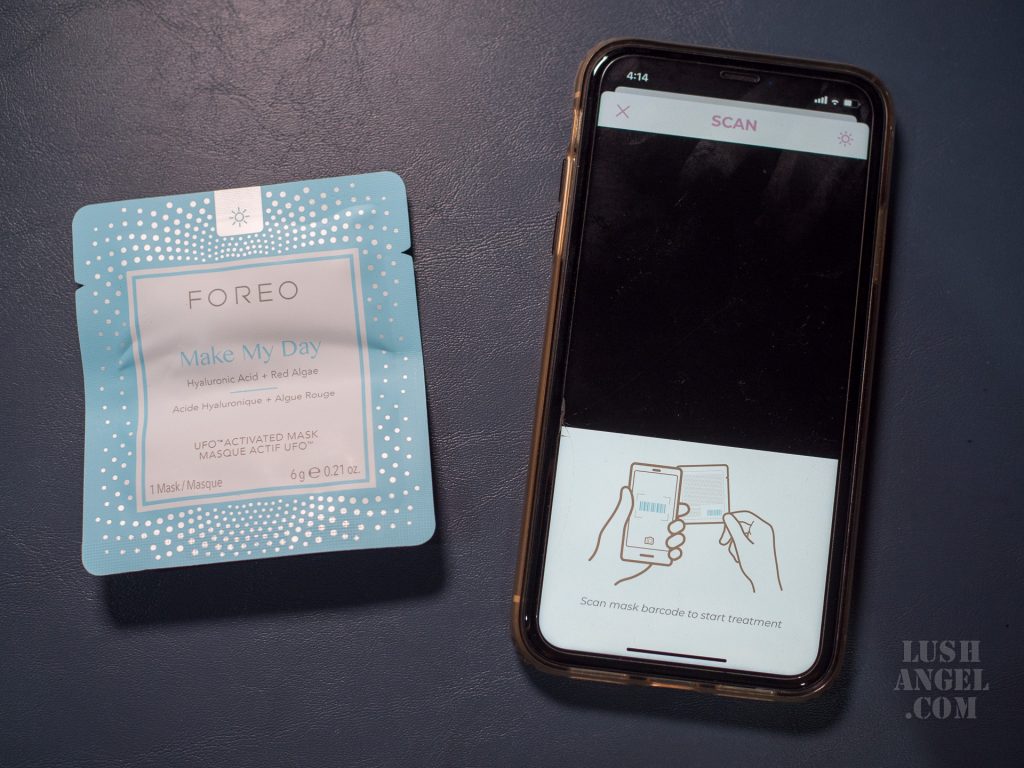 Remove the attachment ring from UFO and put the UFO Activated Mask on the surface. Secure the mask by clipping back the attachment ring, with the FOREO logo facing up.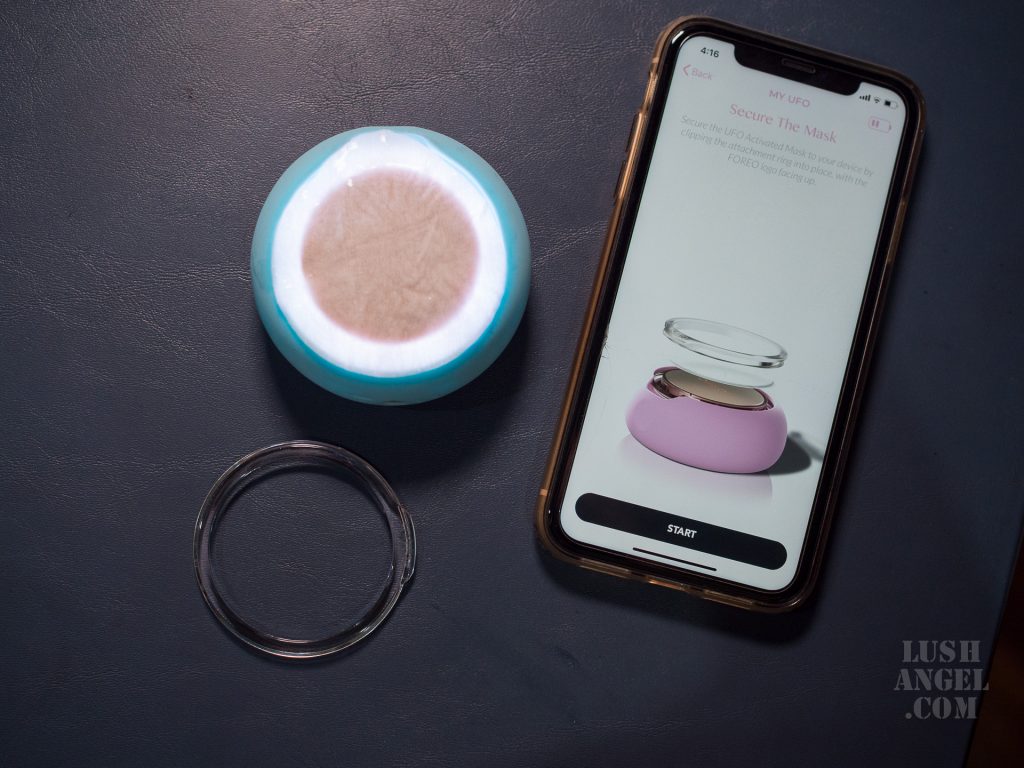 Before you start, make sure you have clean and dry face. I also apply toner before starting with my UFO treatment.
When the device turns on, just glide the device all over your face and neck in circular motions until it turns off. When I have more time, I repeat the treatment since I find 90 seconds a bit too short.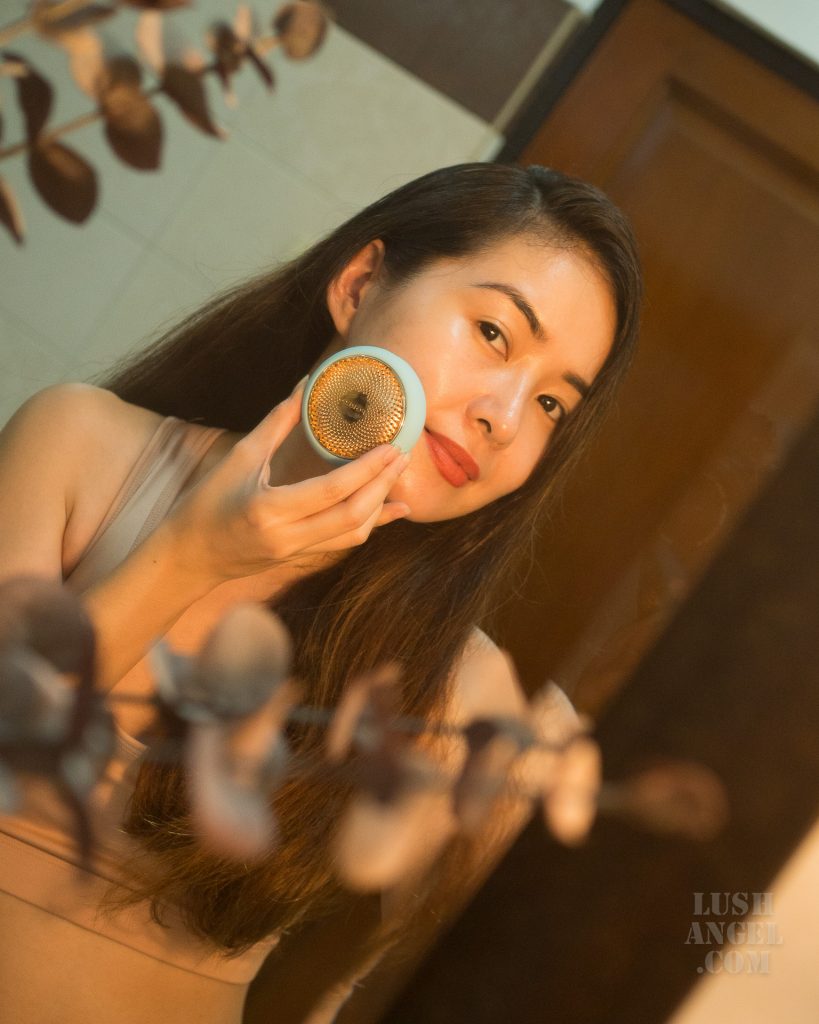 If you're going to do another round, get the packet of the face mask and scoop out excess essence and put it on the surface of the mask.
After the treatment, I rub the palm of my hands and press them onto my skin to help in the absorption of any remaining essence on my face and neck. Then, I follow with my favorite moisturizer.
Don't forget to dispose the mask and rinse UFO under running water.
FOREO UFO Verdict
When it comes to home or portable devices, I honestly think they shouldn't be compared to treatments offered by facial centers or dermatologists. Portable devices are likely set to the "safest" level so it could be used by anybody at home. For example, the wavelength of the LED light therapy in FOREO UFO may not be the same as those emitted by huge machines in facial centers. But this is already a given for all kinds of home devices. So with this in mind, would I recommend FOREO UFO?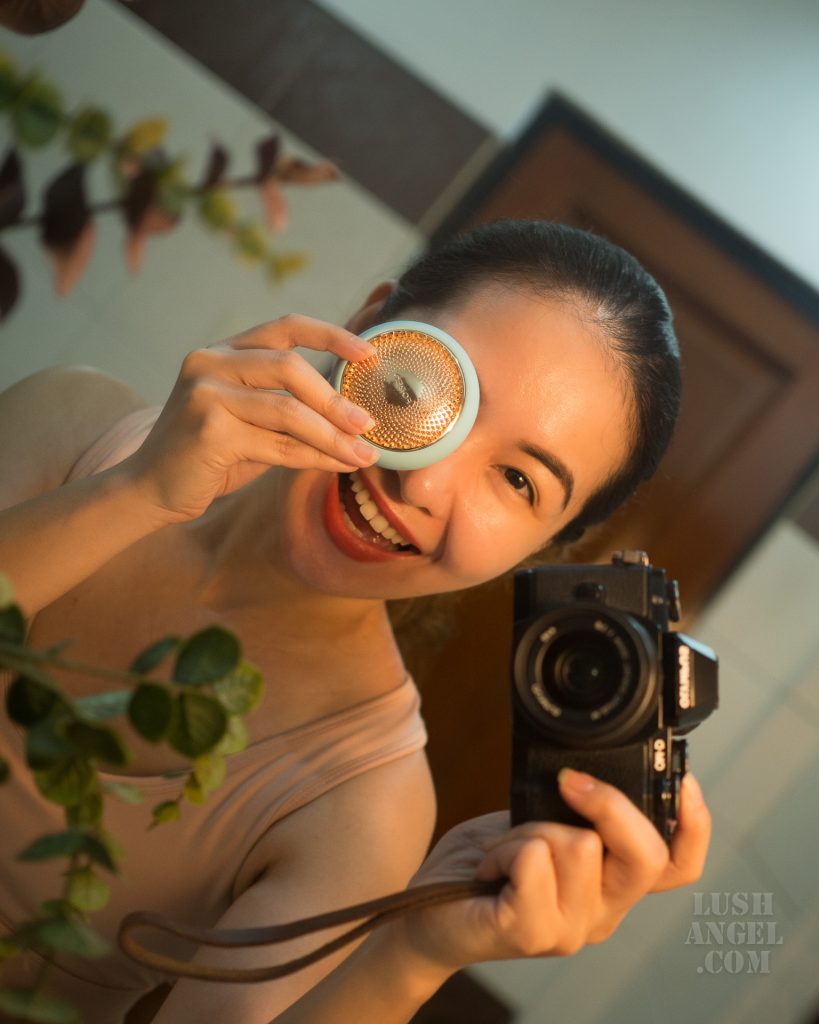 It's still a big YES!
It's so timely to have FOREO UFO at home since I'm not able to go to my facial center for my monthly treatments. I feel so pampered and relax whenever I use it, which is why I always do 2 rounds of it. It's a perfect way to end my busy day. As I said in my introduction, I don't have much time to do a 20-minute face mask on weeknights so FOREO UFO is really made for the busy men and women, like me. It's also great for skincare newbies who are a bit intimidated to create long skincare night rituals.
I think it is a good investment since it does its job in giving me a complete facial treatment in just 90 seconds. I honestly feel that it really helps in letting the active ingredients go deep into my skin as I glide the warm device on my face.
The result is instant as my skin feels supple and moisturized after the treatment. The glow on my skin is also evident the day after. I can't vouch on how effective it is when it comes to lines and wrinkles as I couldn't tell the difference after a month of using FOREO UFO. But I think if skin is well-moisturized, appearance of lines and wrinkles will also lessen.
I definitely recommend FOREO UFO—for all ages, for all skin types, and for all lifestyles. It's really a great addition to your day or night skincare routine. And I promise, it won't be a burden—in fact, it would probably the most relaxing 90 seconds of your entire skincare routine, which makes it addicting. PS. Don't tell me I didn't warn you!
FOREO UFO is available in the Philippines at sephora.ph