Last Thursday, July 26, I had a chance to visit the newest store of Forever 21 at SM Mall of Asia before it was fully opened to the public. Big thanks to Jane Kingsu-Cheng for the invite!

 If you're following me on Twitter, Facebook, and Instagram, I posted a few photos of the event. (To get instant updates from me, follow me! :D) As much as I want to "Instagram" all the gorgeous and chic pieces I saw in store, I had to control myself! You might think I'm a spammer. LOL! Seriously, I can stay in that 2,000 square meter Forever 21 store for hours and hours. Everything's sooo pretty!

The event started with a fashion show at the Atrium. I had to contain my excitement the moment the models started walking down the runway. There are 2 words that kept on running in my mind all through out the show- "I" and "LOVE"! Ahhh… I LOVE EVERYTHING!

Right after the fashion show, we were asked to walk the runway going straight to their newest store.
Just like other Forever 21 stores, SM Megamall, SM Makati, SM City Cebu and SM City North EDSA, their beautifully styled mannequins and attractive displays will inspire shoppers and keep our fashion imagination running as we shop!
With Forever 21, Love 21, Heritage 1981, Forever 21 Girls, Forever 21+, and 21 Men, the shopping experience can definitely be a family affair!

 Accessories section
Who doesn't love neons?! They are all eye-catching!
Forever 21+ are sooo fasyon!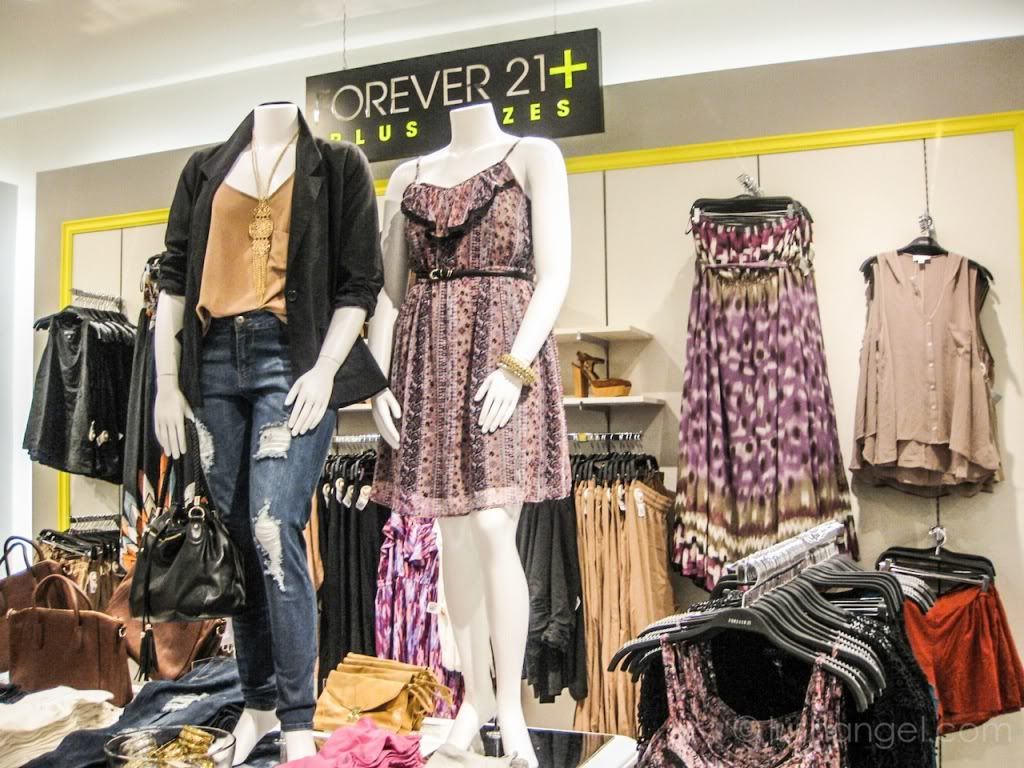 The kid's section makes me want to be a kid again!
I love shopping for my man here!

Of course, we have to be chic in and out! Here's the Intimates section:
Ladies can never have enough shoes!!!
Ahhh… It's definitely a fashion haven here! Everything's just fashionable, trendy and stylish. I think I can never run out of creative ideas when I see these left and right…
gorgeous and sophisticated prints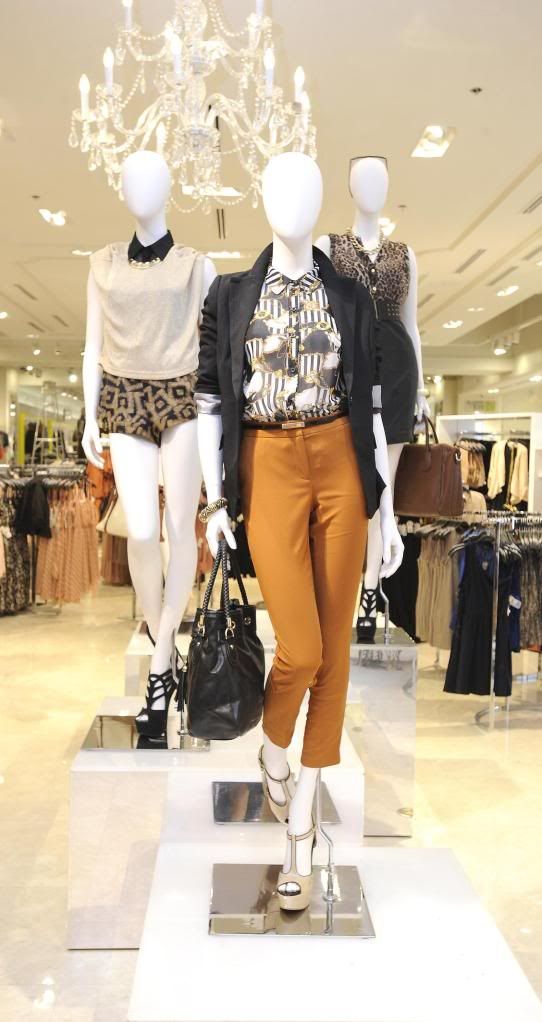 Aztec love!
New from Forever 21: Click on www.forever21ph.com, share your photos, your thoughts, and what-have-you's with other Forever 21 fans, and check out what's trending in the world of Forever 21. You can also follow Forever 21 on www.facebook.com/forever21ph and www.twitter.com/forever21ph.