Planning to have a break from your routinary life or to take a breather from the city? Well, Boracay is really the place to be! It is one of the famous beaches in the Philippines. Tourists and locals both visit the place to relax/ unwind and party! Boracay = Paradise!
But aren't sure where to lodge? Looking for a sure and nice place to stay in Boracay? There is this new place there called Island Nook. It is conveniently located along Boracay Boulevard beside D'Mall, Boracay between stations 1 and 2.
Rooms have new furnishing with hip modern design. Standard rooms with 1 double bed are only Php 1,500/ night, while the premier rooms with 2 double beds are only Php 2,500/ night. All rooms have air conditioning, hot and cold showers, Samsung flat screen HDTV, cable channels, DVD player, in-room safety deposit box, Wi-Fi, and I-Pod dock/ room speakers! Whew, that's a lot for a room priced that low! So, what are you waiting for?! Go ahead!  Book now!
For inquiries, you can call or text 0922-880NOOK. That's 0922-8806665 and 0917-8929786.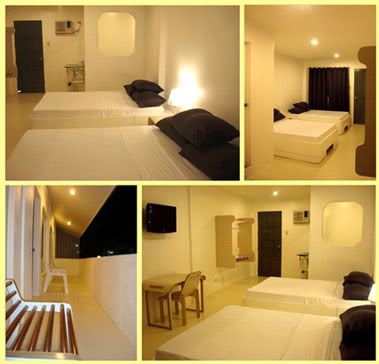 *Prices are subject to change without prior notice.