I know I have been posting about food, food and food. Christmas is fattening season for me, especially with the long holiday break I had. Everyday was a get together with family and friends, which means eating out every lunch, snack and dinner. So let me give you another food review here.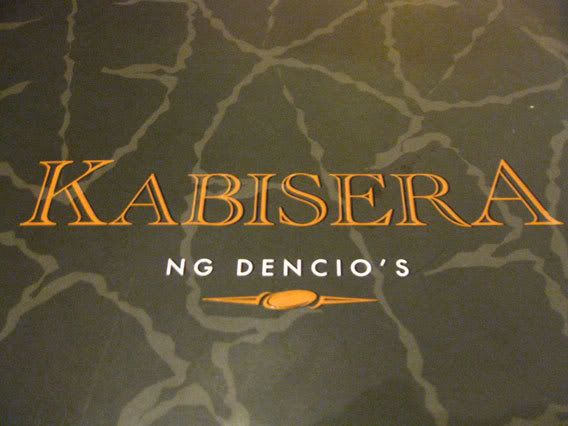 It was my first time to eat at Kabisera ng Dencio's located at Fort Bonifacio, High Street. A lot of people don't notice this restaurant since it is small and is located at the far end of High Street. Since their logo says "Kabisera ng Dencios", it obviously has the same owners as Dencio's Bar and Grill. When you get inside Kabisera, the first thing you'll notice is the ambiance which is far different from the Dencio's we are all used to. So when we, my friends and I, got the menu, of course we already expected their dishes to be a little bit more expensive than Dencio's. Honestly, we aren't sure if they are actually pricier than Dencio's. If they really are, there is only a little difference but still way cheaper compared to the other restaurants in High Street. So let's just jump to the most important part, my conclusion. Well, we did not like the food. If I'd rate them, I'd give them a 2 out of 5. Although, we did not order their specialty, which we all know is Sisig, since we are tired of it already. So what did we order?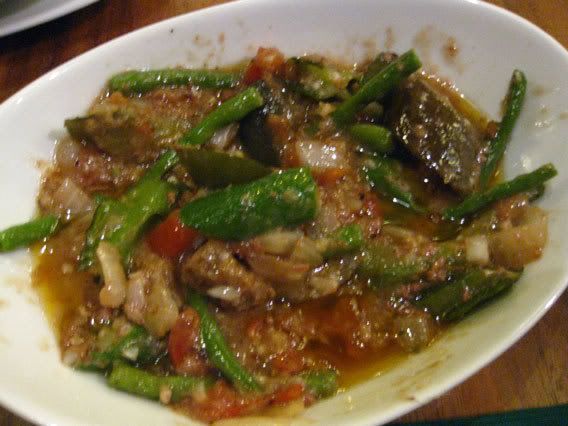 Pinakbet (mixed vegetables). The veggies served to us were not fresh. They weren't crunchy. If the veggies were just fresh, it would have been delicious.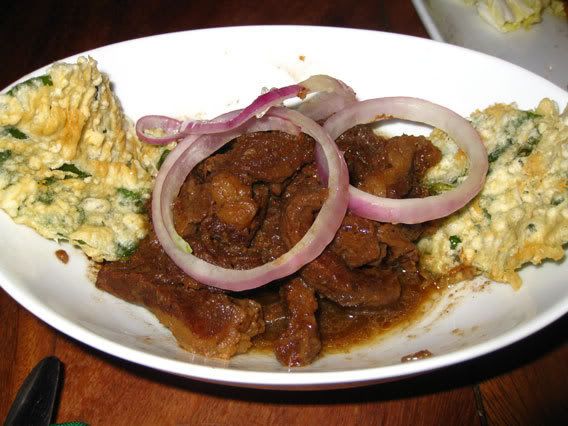 Bistek Tagalog (Beef Steak). Oh gosh, the meat was so hard to chew! It took me a lot of energy to swallow it. I don't know if it just so happened that the beef served to us wasn't that nice or if the quality of beef they have is really like that. But anyway, it was a bad choice of dish that time! Oh, can I just add that the Crispy Kangkong on the side was not crispy at all.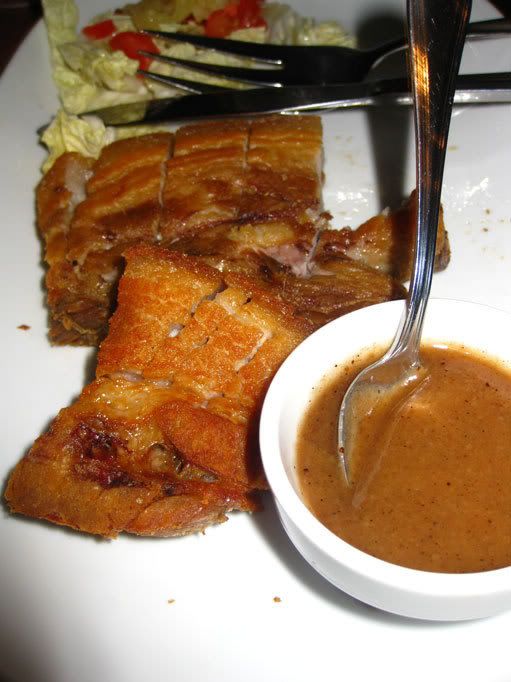 Lechon Kawali. We were at least satisfied with this dish. Although I must admit, there is nothing special with it. It is the usual Lechon Kawali that can be cooked at home served with Mang Tomas sauce.
Bagoong rice. Or did I actually ordered a cup of steamed rice with very little shrimp paste mixed in it? I used to order Bagoong rice at Dencio's and I loved it! But the last time I ordered one, it did not taste good anymore. The shrimp paste can hardly be tasted. I then thought it was just a one time experience since there were a lot of customers. But looks like it's not since the Bagoong rice I ordered here at Kabisera tasted blunt as well.
Well, we kinda had a bad experience at Kabisera but I know this won't stop us from eating here still. We all know that Dencio's is not this bad at all. Maybe it was just the timing or maybe it was just our orders. Probably if we ordered their bestseller Sisig, we would be satisfied. Nothing goes wrong with their Sisig, right? Well, we will see when I visit again to try their other dishes. I hope I can give them at least a 3 out of 5 rating in my next visit. Hehehe!