Hmmm… that rhymes… 🙂
As I said in my previous post, I'm loving my new found store here in London. Well, obviously, after being there almost everyday after office, it's not so "new" anymore. Hahaha! 🙂 One of the treasures I found in New Look is this gorgeous black sandals. Ummm… Yessss black again! I've been buying a lot of blacks here… Argh! How I wish I can get something else before I leave. Hehehe! Yah, promise broken… 🙁 I shopped for the past two nights… Supposedly, for my family and friends to buy their requests. I ended up buying for myself! Argh! Anyway, take a look at my loot below…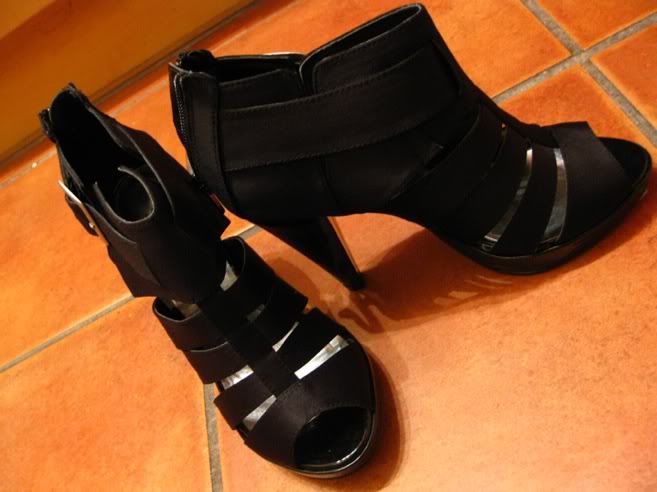 Love, love, love… 🙂 I love the chunky heels. I love the buckle as it gives that edgy look. I love the straps as it makes it look sexy. And of course, I love how comfy it is even with those high heels!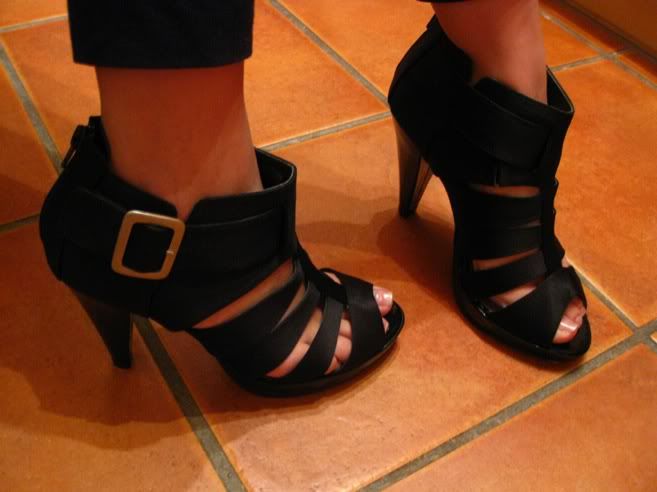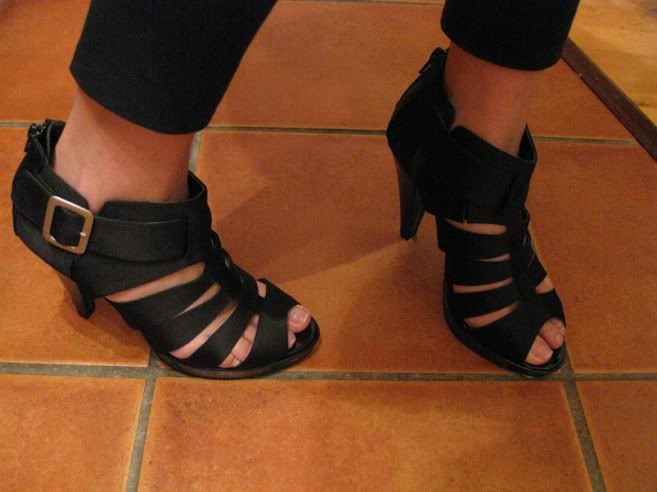 Now that looks sexy and fierce! Hehehe! 🙂 I got it for only GBP 25! I quit converting already. It just doesn't work here because if I do, I won't be able to buy anything or even eat anything! Hahaha! So when I say GBP 25, I'm just thinking it's Php 25. Hahaha! The bad effect- my luggage dilemma… I'm currently packing and I don't know where to put all my stuff. 🙁 Actually, everything I bought fitted inside my luggage. My problem- all the clothes and other stuff I brought with me from Manila are outside the luggage! Hahaha! Well, with this kind of situation, I think I better go now. I need to think think think how to bring everything home! Hahaha!
P.S. I'll surely miss my side trip to New Look every night… 🙁 Geeesh… I feel like crying for some reason… 🙁 Separation anxiety attack… LOL!