If you love make-ups, then you must know the brand RMK. A lot of professional make-up artists use it too. For those who are not familiar with RMK, it's a Japanese brand (like Shu Uemura) created by make-up artist, Rumiko. It's known for their make-ups' easy-to use textures, innovations and breakthrough formulations.
It's such a good timing that my Shu Uemura Powder Foundation is about to run out. It's not that I'm not satisfied with it. In fact, I'm suuuper satisfied with Shu Uemura's 2-way foundation. It has full coverage, yet feels very light. It perfectly blends with my skin tone. And best of all, my skin reacts well to it- no pimples and a lot less oily. 🙂 I just love how Shu Uemura Powder Foundation works on me. I just thought of trying out something new. 🙂 Since I've been testing various kinds of make-ups recently, I thought of giving RMK  a try too. A lot of people are raving about it, so why not give it a shot? 🙂
The problem? There's no RMK yet here in the Philippines. I thought of buying it in Japan since supposedly, I'll be there for a vacation two weeks from now. Something biggie came up that I might need to rebook my tickets to Japan for another date and fly to China next week instead. Well, it's not sure yet. I'm still praying for it. (Please pray for me too! Please. Please. Please. Hehehe!) Well, I'll probably blog about it when it happens. I hope it will. 🙂 Anyway, going back… I ended up asking my friend to get it for me in Hong Kong. And this is what I got…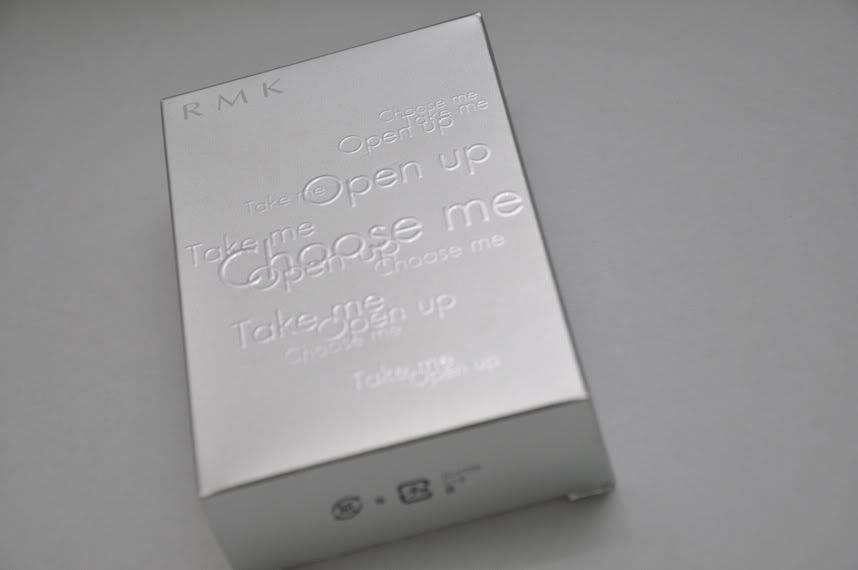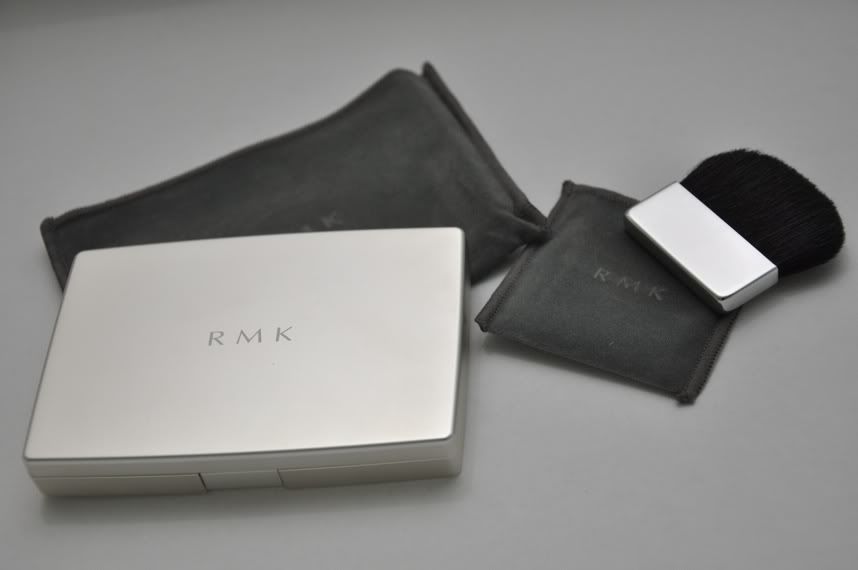 I bought this RMK Powder Foundation EX. Here's a description of RMK Powder Foundation from their website:
RMK 's signature natural and glowing complexion through a powder foundation is now available with our innovative technology makes layering of two different powders into one foundation cake possible. By layering the two different textured powders: pearlescent on top of the powder coat, we can achieve the glowing and translucent finish only seen previously with liquid foundations effortlessly.
I love how the compact comes in two different textured powders. I have only tried it a few times and I really love how the pearlescent powder gives that natural glowing effect on my skin. 🙂 Oh, and they definitely have your exact skin tone since this powder foundation is available in 9 different shades! It also comes with a sponge and a compact brush, as seen below. 🙂 Even the packaging is so luxe, don't you think? 🙂
And the price? It's JPY 6,500 or PHP 3,500!!! Ouch! I find the price quite steep compared to my Shu Uemura 2-Way Foundation, which I got for about PHP 1,860 in Hong Kong (as seen in this post)! The big question – Is RMK Powder Foundation EX worth its price? That I have yet to find out. I promise to make another post about it when I get to really try it out. 🙂 Well, I love the fact that RMK gives a lot of freebies. And when I say "a lot", it really is a lot!!!! I just bought one product and I got tons of giveaways, as seen below! 🙂
inside: RMK Skintuner Smoother, RMK Creamy Foundation, RMK Fruit Barrier Cream, RMK Creamy Polished Base, and RMK Face Protector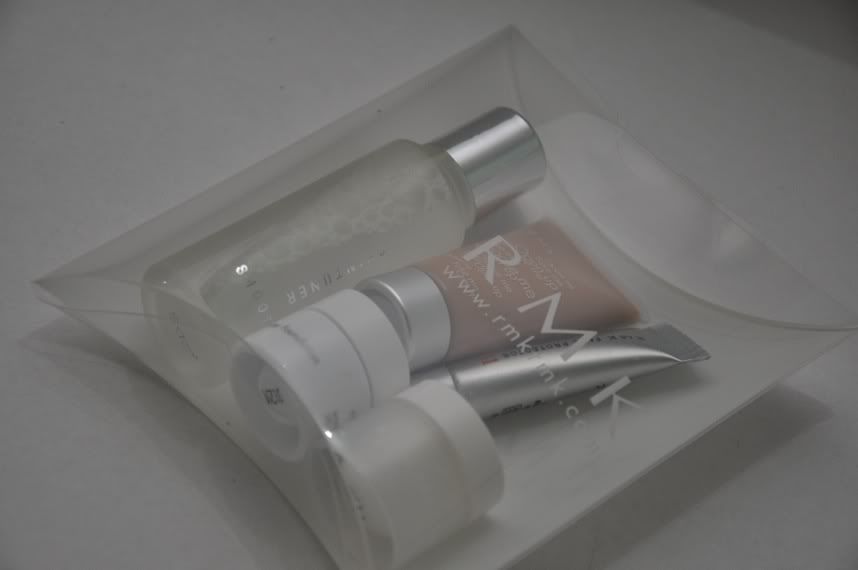 RMK nail care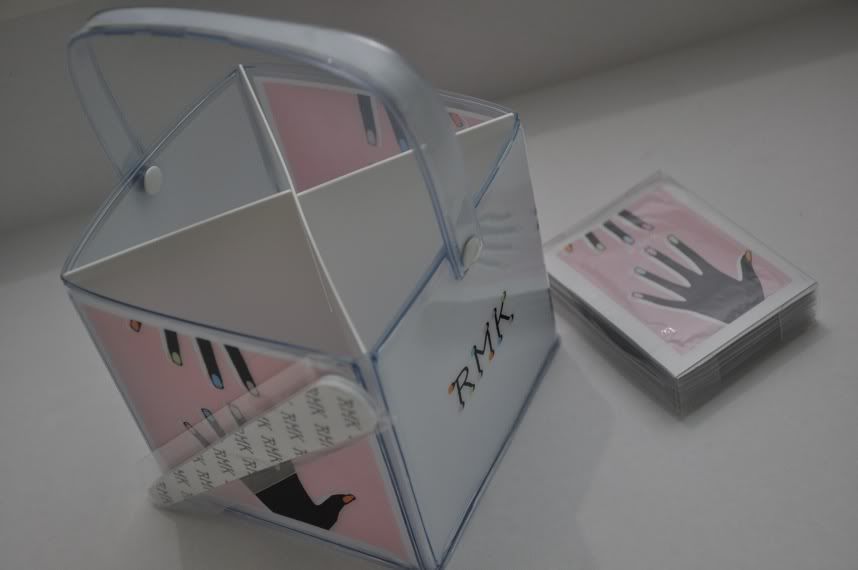 I'm actually excited to try them out. RMK products may be quite expensive, but if it works well on my skin, then I guess that would be worth every penny. 🙂