Finally, the last topic I'd be sharing in my series of posts about Thunderbird Resorts Poro Point. Of course, some are wondering what more can they offer aside from the breathtaking view so here it is.
Well, there isn't really much to do at Thunderbird Poro Point and I'm actually not used to it. Whenever I'm out of town or country, my feet drags me to wherever. Probably beacuse I love to go on tours and do some activities. The only time and place I can do nothing is when I'm at home, usually when I'm ready to sleep. LOL! It's even hard for me to stay at home, so staying in a resort with not much to do but to relax is something new to me. Hehehe! 🙂 Well, of course Thunderbird Resorts Poro Point have some amenities so it's not really a place that would bore you to death. LOL! It's just not my usual way of relaxing. Anyway, here are the things you can do in Thunderbird Poro Point Resorts: 🙂
Sleep. Obviously! I just have to rave about their bed, pillows and sheets again. Sorry! Hehehe! Because of their ultimately relaxing bed, I named it "Thunderbed". 🙂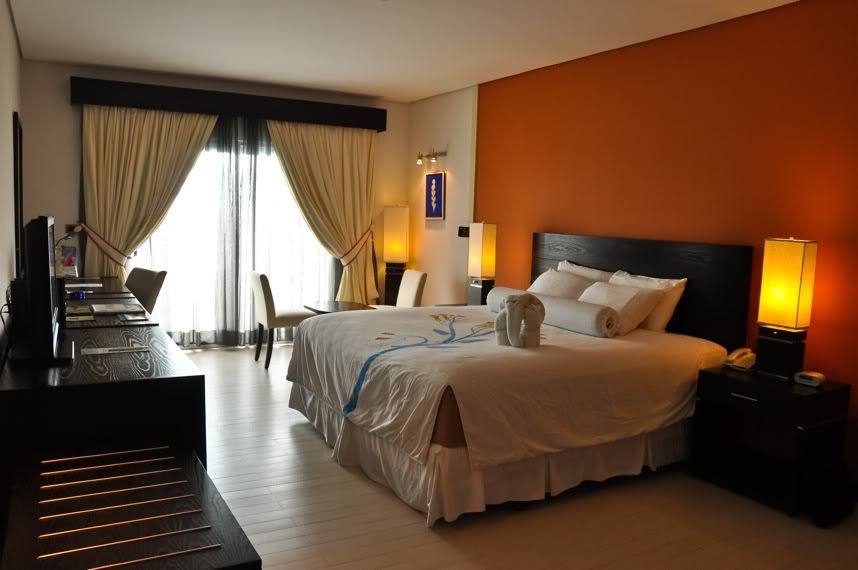 Eat. Duh, of course! When you're out of town/ country, you find yourself munching and munching from time to time. I am kinda guilty of that. Isn't that obvious in my previous post??? Haha! 🙂 I love trying out something new (just don't give me exotic food… Haha!). You can dine in Vegas Cafe at the Fiesta Casino building, Olives at the main hotel building of Thunderbird and the Pool Bar. More on the dining experience at Thunderbird Resorts Poro Point in this post.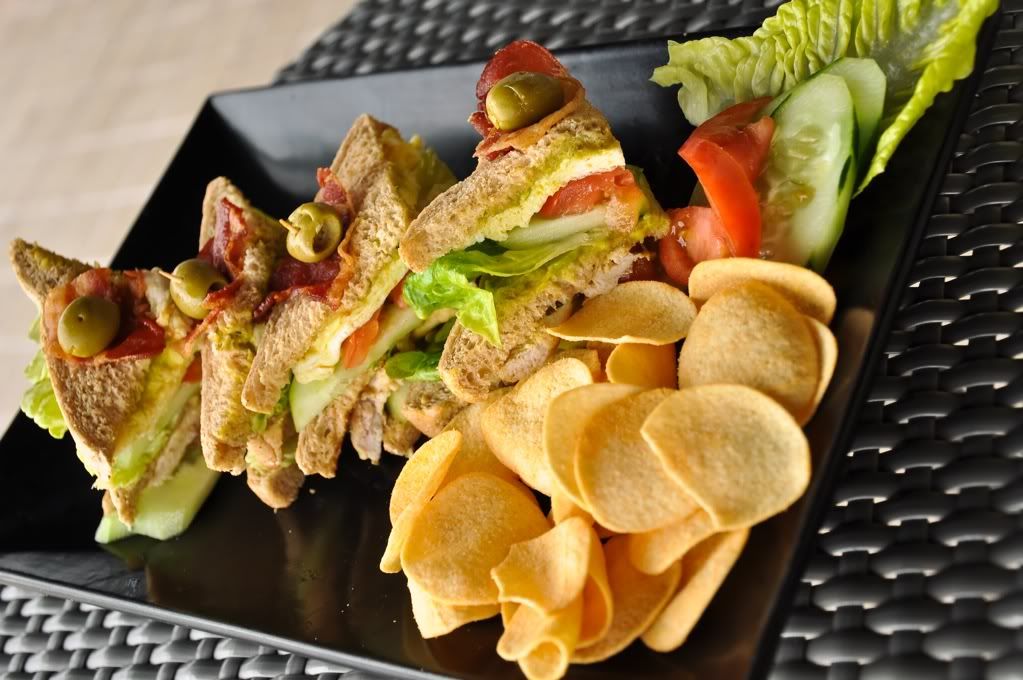 Drink. What's a better way to enjoy the view but with a glass of your favorite drink. There's the Santorini Bar & Lounge to satisfy your alcohol thirst. 🙂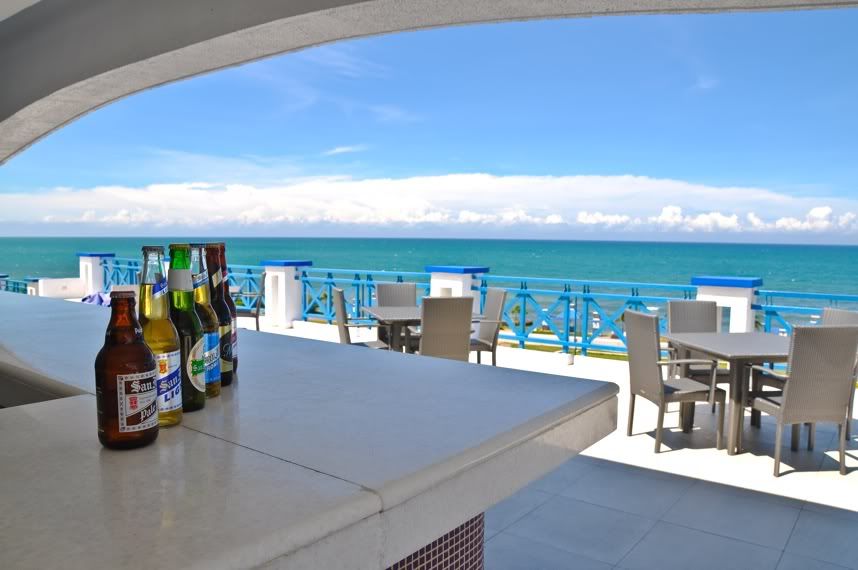 Go to the beach. Love the sand? Play in the waters and enjoy Thunderbird's private Beach Club. 🙂
Have fun in the pool. You can enjoy the pool for free when you book a room at Thunderbird Resorts Poro Point. You can also have a dip in their pool if you avail of their day tour. More info about the day tour later on.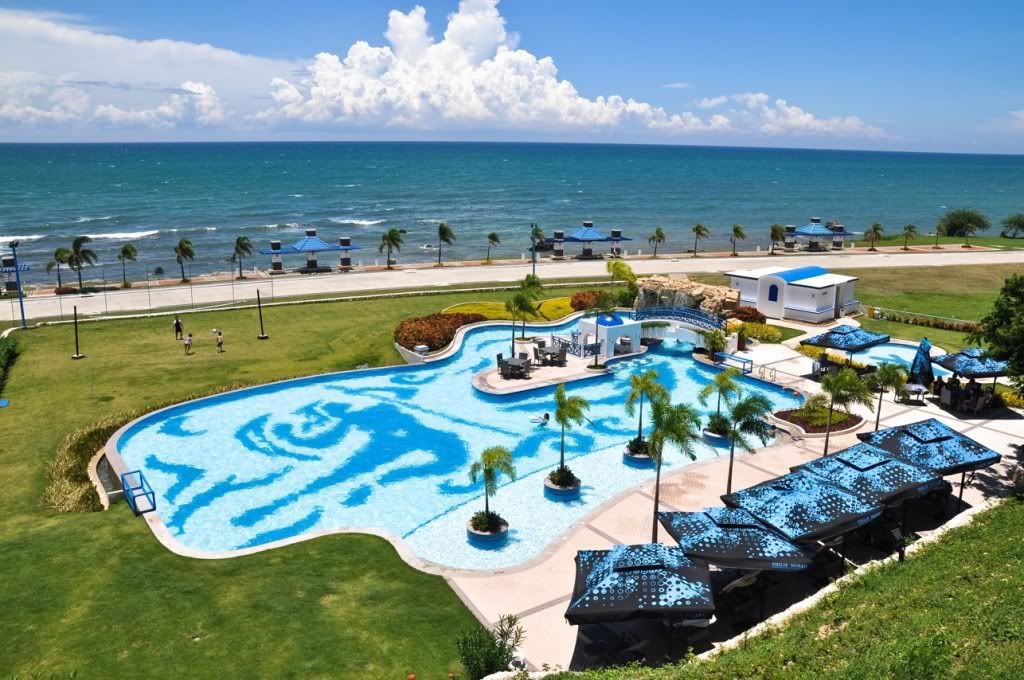 Play casino. For those who want to try their luck, play slot machine or table games at the Fiesta Casino!
Have a relaxing spa treatment. Enjoy a relaxing massage in the convenience of your room. They actually have a promo going on right now valid until Sept 30, 2010. Services and prices are as follows:
Signature Zaphira Spa and Swedish Massage – PHP 600/ 60 mins,
Shiatsu – PHP 700/ 60min (also avail in 90 and 120 min),
De-stress Foot Reflexology – PHP 600/ 60mins,
Head & Shoulder Massage – PHP 300/ 60 min,
* Prices are inclusive of VAT and service charge.
Play golf. Tee off at the Cliffs Golf Club. You can also rent a golf cart to go around their nine holes golf course, while you enjoy the view of the resort. It's open daily from 6am – 5pm. For non-members, tee off is from 9am – 1pm daily.
Get into sports. Time to be athletic! They have an outdoor basketball court and a volleyball net beside the pool area. Water sports activities, such as jetski, are also available for rent.
Hmmm… Interested to visit Thunderbird Resorts Philippines? You can enjoy the amenities even without booking a room at Thunderbird Resorts Poro Point. They offer a day tour for only PHP 1,000, PHP 700 of which is consumable. 🙂 If you wanna relax and try the "Thunderbed" though, take a look at this link for room rates and more pictures. 🙂