Going to Shanghai, but don't know where to stay? Lush Angel suggests to get a place along Huai Hai Road! 😀 It is the fashionista's haven! Various malls, chic boutiques and designer brands are located in this area. Last September, my sponsor booked me at a hotel along Yan'an Road. I could rarely go out at night for a walk since Yan'an Road is like their main highway or freeway. I had to ride a cab if I wanted to go around after work. It's a good location though for those who go to Shanghai for business trips. Just like in my case, the office was very near my hotel so it was really convenient for me. Plus, who am I to complain? I was given a suite, as seen in this post, to make sure I would have a relaxing stay. Hehe! This time though, I'm so lucky that the salon and the studio I went to almost everyday were just near Huai Hai Road, that's why they decided to book me at Ascott. 🙂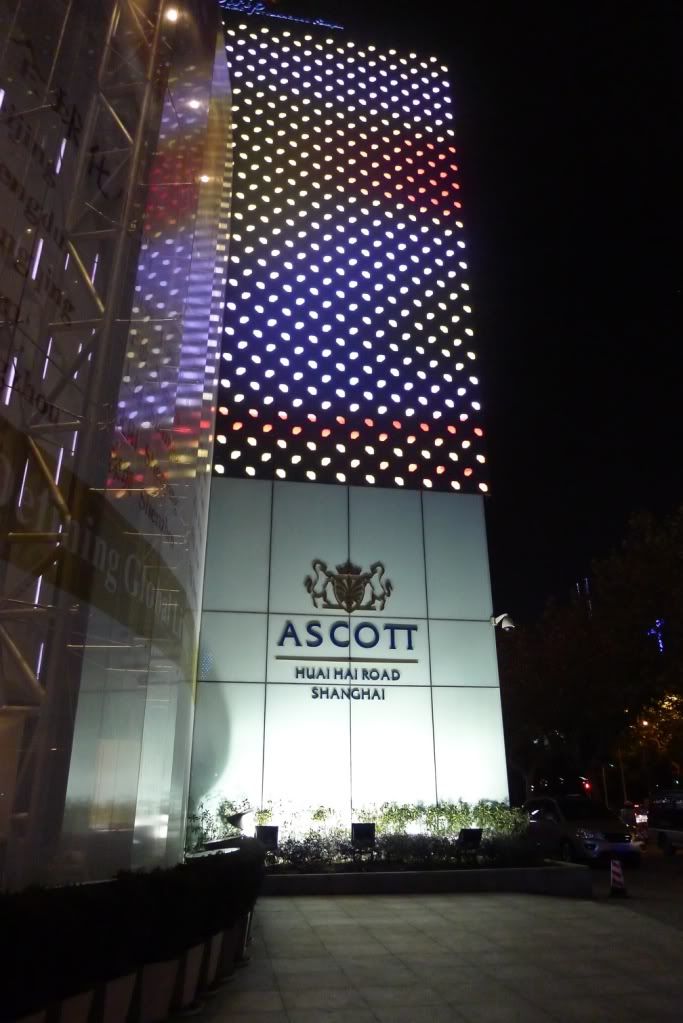 Ascott is known for their serviced apartments world wide. What I love about serviced apartments is that you get the same outstanding hotel services, while living in a pad or apartment-like space, complete with washing machine and kitchen. Well yah, I don't use them, but I just love the thought that everything's there. Hehe! 😀 But of course, for those who are staying in a country for more than a week, a serviced apartment, like Ascott, is more ideal than hotels. Despite the higher price of serviced apartments as compared to hotels, it could still come out cheaper through your savings in daily expenses. You get to do your own laundry and cook food. Here's are some photos of my room.
The kitchen and the laundry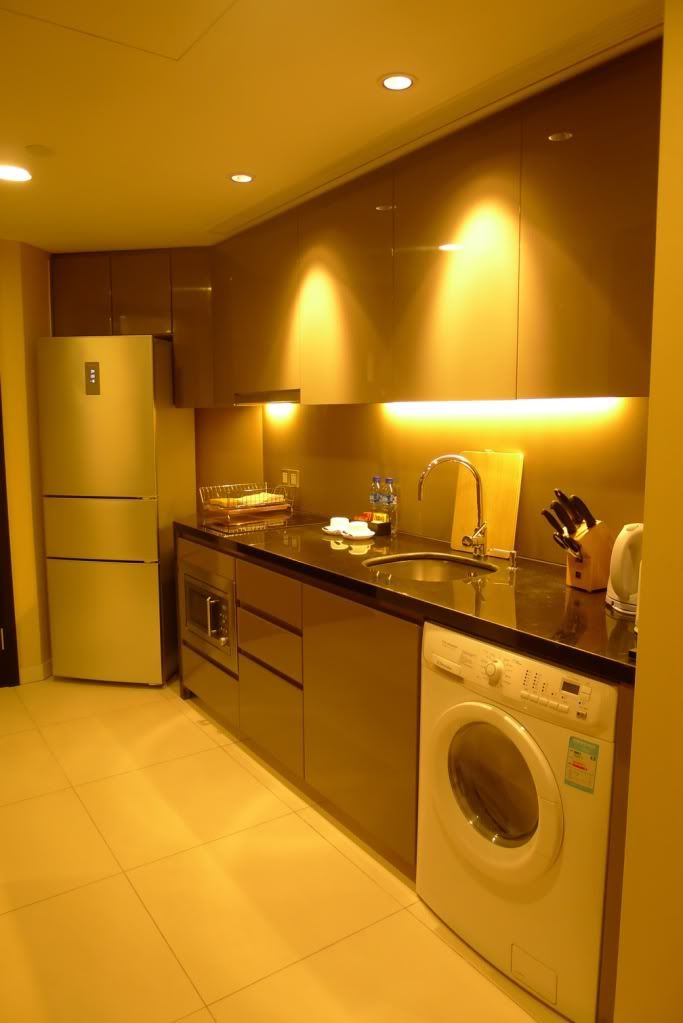 The soft King-sized bed and 4 down pillows made it so hard for me to wake up in the morning… Hehe!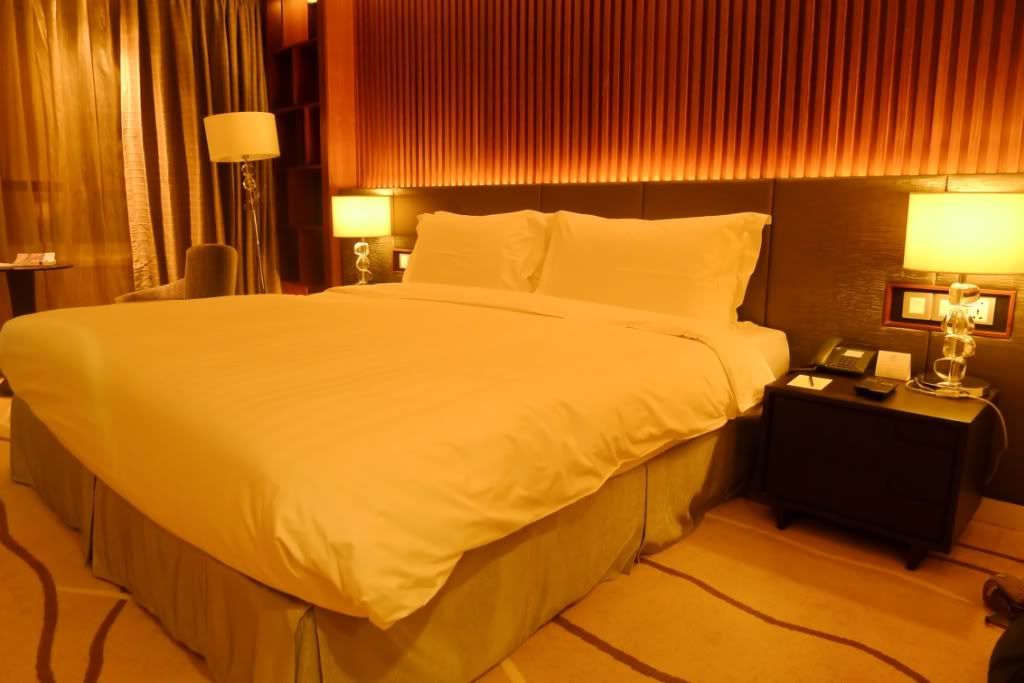 with the flat screen television and study table…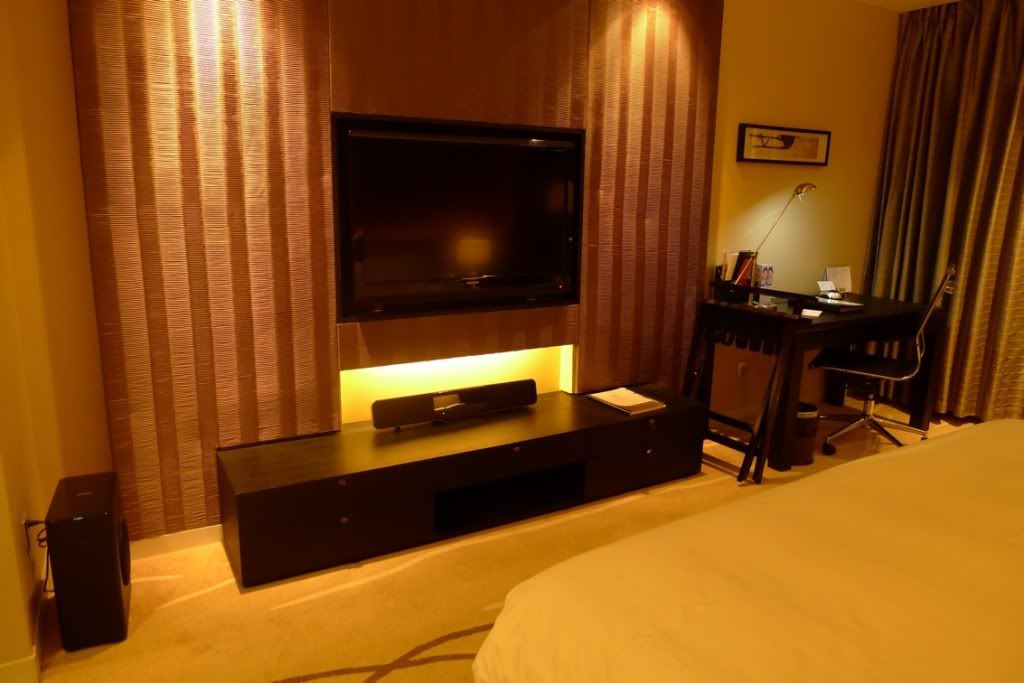 The bathroom is quite small for an Executive Room though…
And what's the best about living in Ascott along Huai Hai Road?
It's beside Louis Vuitton! LOL! 😀 When I wake up in the morning and look outside my window, I see Louis! What a beautiful sight indeed! LOL! 😀 It just makes my day! Hahaha!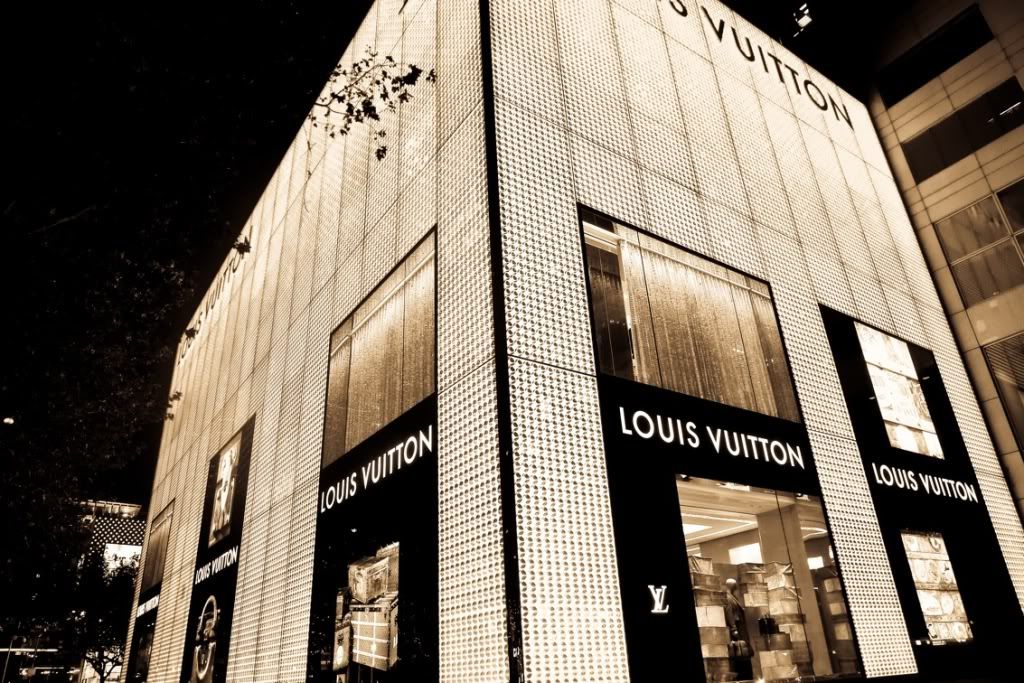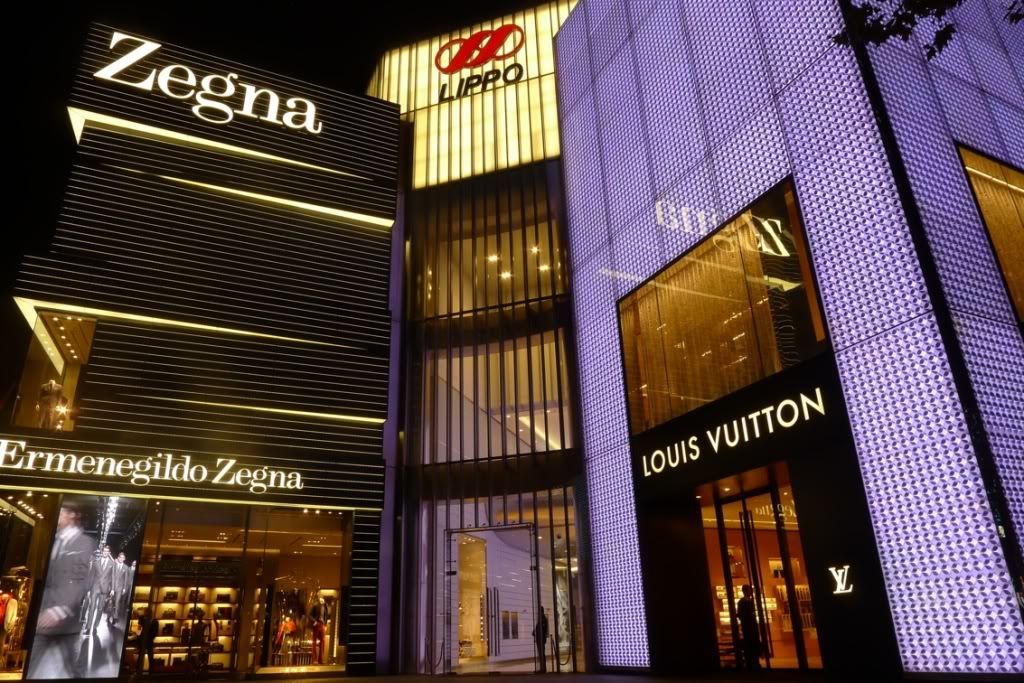 It's also beside Coach.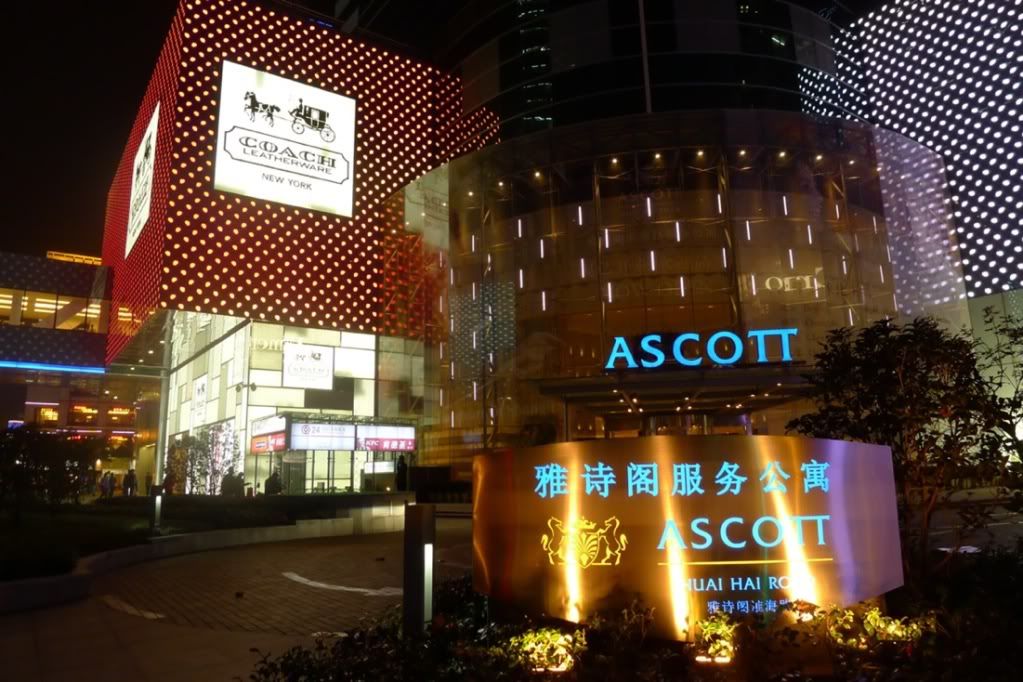 It's in front of Tiffany & Co. and near Cartier.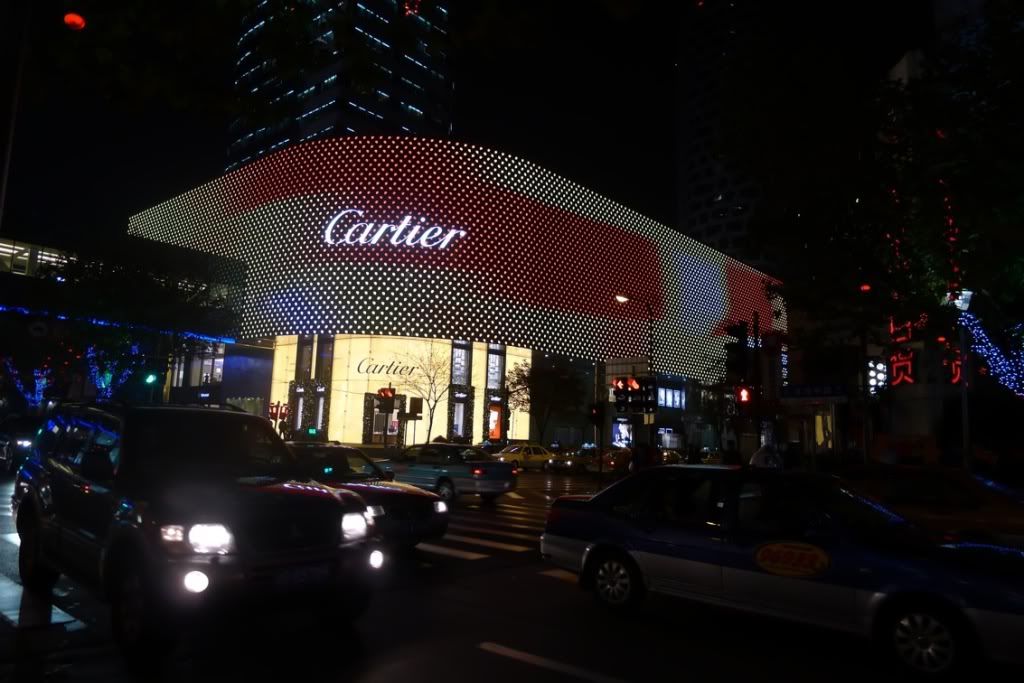 It's near Uniqlo and walking distance to H&M!!! If dropping by New Look was my daily routine after work in London, now it's H&M! LOL! 😀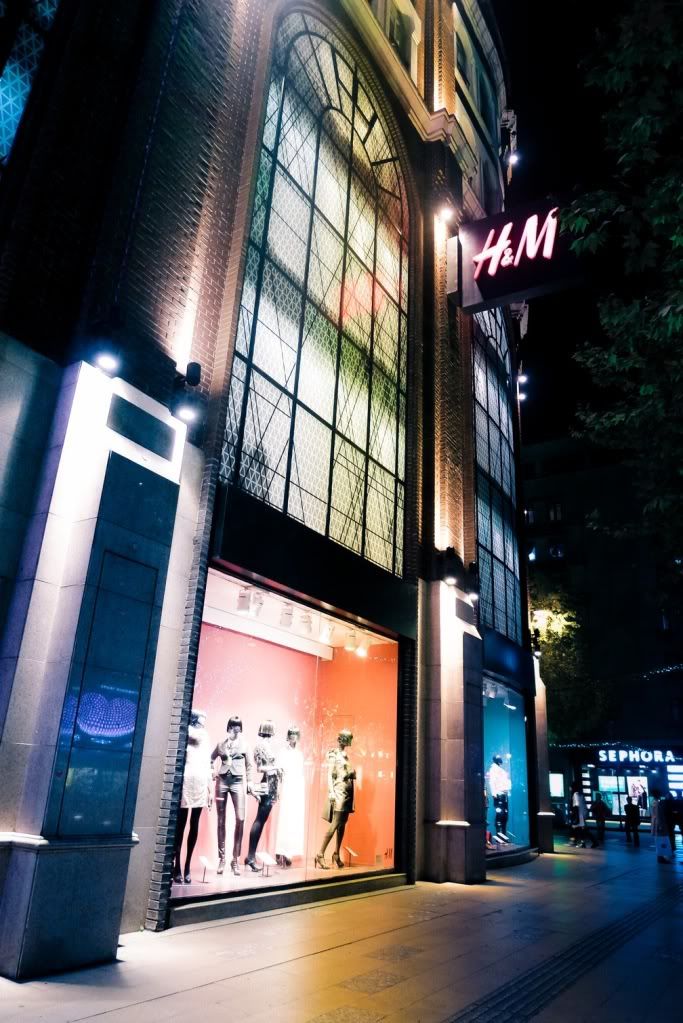 OMG! I really got crazy walking around Huai Hai Road every night! And yes, I brave the cold all for the love of shopping! 😀 And who wouldn't wanna walk around with all these festive Christmas lights? 😀