Yes, yes, yes! Japanese skirts are definitely in and I'm loving it sooo much! 🙂 It's not a new trend though. In fact, we've been seeing a lot of them everywhere. Even Target has it, like what my dear friend fashion juice have, as seen in her post. Love it dear! Loving the colors! 🙂
Anyhoo, I'm sharing here KAT's version of Japanese skirt. Since we love zipping up here and there (which will be pretty obvious when I post more of our dresses), then here's our Japanese skirt, with a twist. Check this out…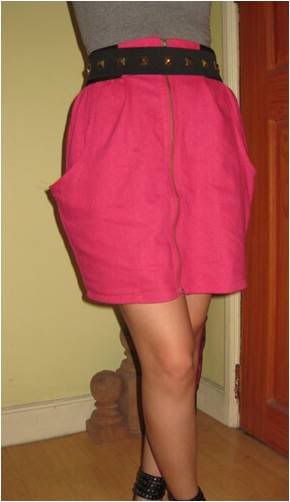 Apologies for the not-so-clear picture, but if you see the actual skirt it bulges on the pockets, making the style distinct. 🙂 I wore this japanese skirt weeks ago and here's my total look…
* Just click on the photo to make it bigger*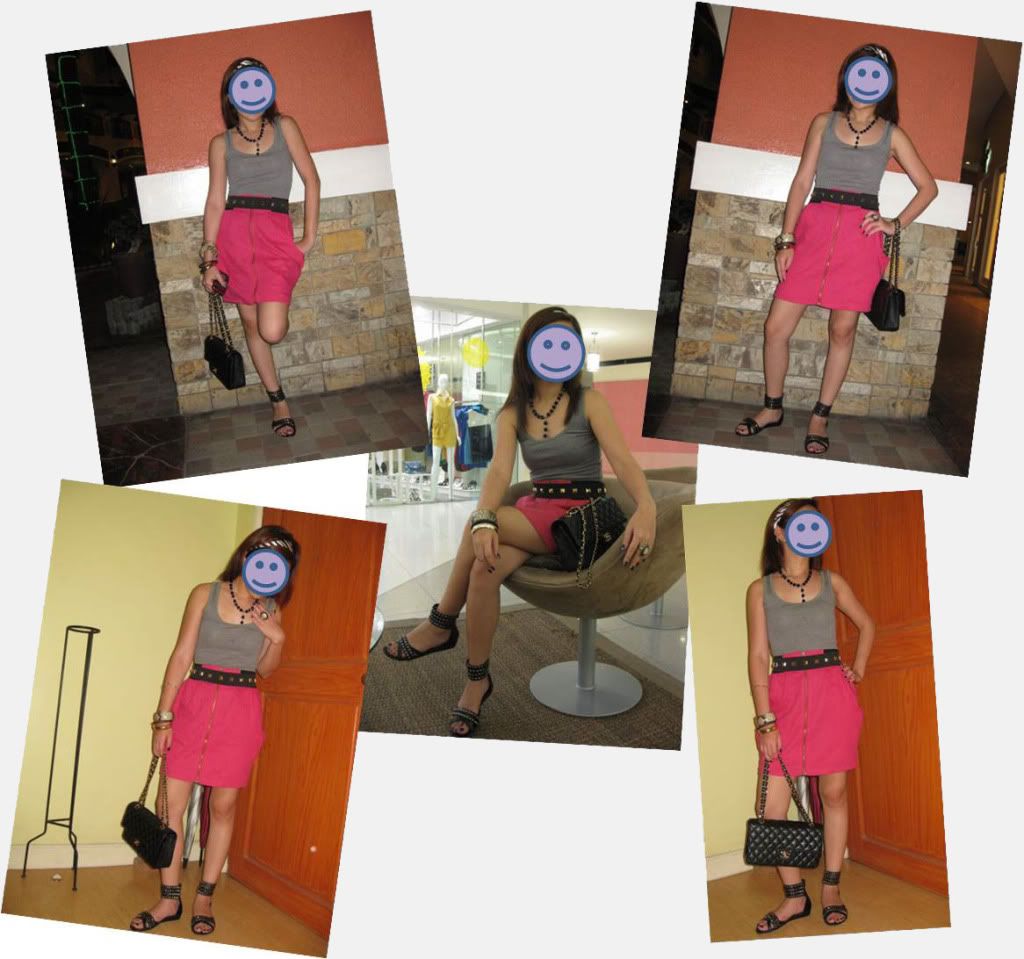 Now details, details, details…
– I wore a basic jersey top, which I got from H&M for only HKD 49.90 (about Php 300). It was damn so hot that day and a jersey top would be perfect to beat the heat! Hehehe! 🙂
– I also used my studded gladiator sandals from Hong Kong, which I shared in my previous post.
– And since I found my outfit too plain, my studded belt broke the color blocks. I've been looking for such studded belt for so long, until I found it in Bangkok! I think I got it for only 100 to 200 Baht. Love it! 🙂 
– Now, as for my accessories, I'm being too loyal with my recent purchase so once again, my H&M bangles and cocktail ring was my choice. Hmmm… I now imagine myself wearing here the studded bangles given to me by my sis- and bro-in-law (sorry, can i just drop the soon-to-be as I find it too long already? LOL!). Once again, thanks so much for the gift guys! 🙂 I super love it! Will share that here too as soon as I get to use them, but let me just say, it's actually perfect for this look! Sort of glam rock! Nice! 🙂
– As for my black necklace, it was a gift from my aunt who is also a collector of accessories.
– And since my hair is such a mess these days, my zebra print tie is what I wore as a headband. Yes, that's a necktie, but I use it more as a hair accessory. LOL! 🙂
– And of course, to finish of the look, the Chanel 2.55 flap bag is the answer! The chains perfectly fits the entire outfit, making me love it more. Hehehe! 🙂
So that's it! More of Lush Angel fashion finds soon. 🙂