The first word that came into my head when I wore this outfit is "safari", hence, the title. Probably, it's because of the animal print top and the brown color scheme all over. 🙂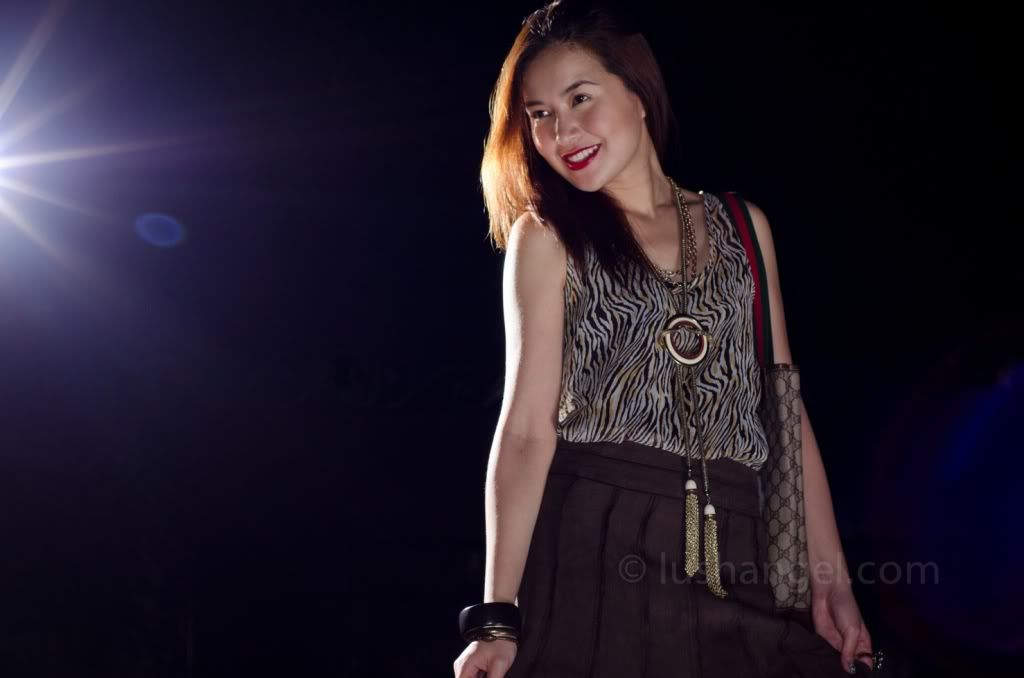 The top is actually a bikini cover-up. But who said you can only wear it as such?! It's time to expirement. Make your clothes multi-purpose so you can make the most out of them. Don't limit yourself from what they're purposely made for. For example, you can use your maxi skirt as a dress, a short skirt as a tube top, a long top as a dress, an ordinary blouse as a cover-up etc.
The brown velvet-like skirt was one of my great finds in Korea 4 years ago. It suddenly showed up in my closet again. Hehe! I love this skirt! There's nothing like it. 😀 I suddenly miss shopping in Korea. It's a bit more expensive, but their stuff are so unique. I still have all the clothes and accessories I bought there. They're all for keeps. 🙂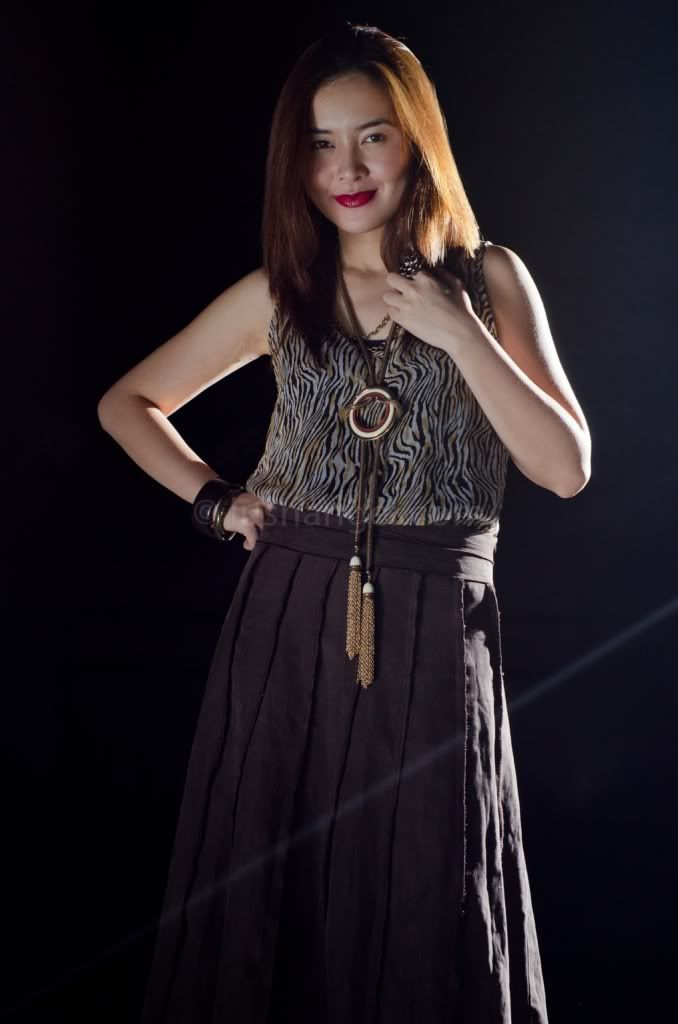 As promised, I'll be wearing the necklace I featured in this post.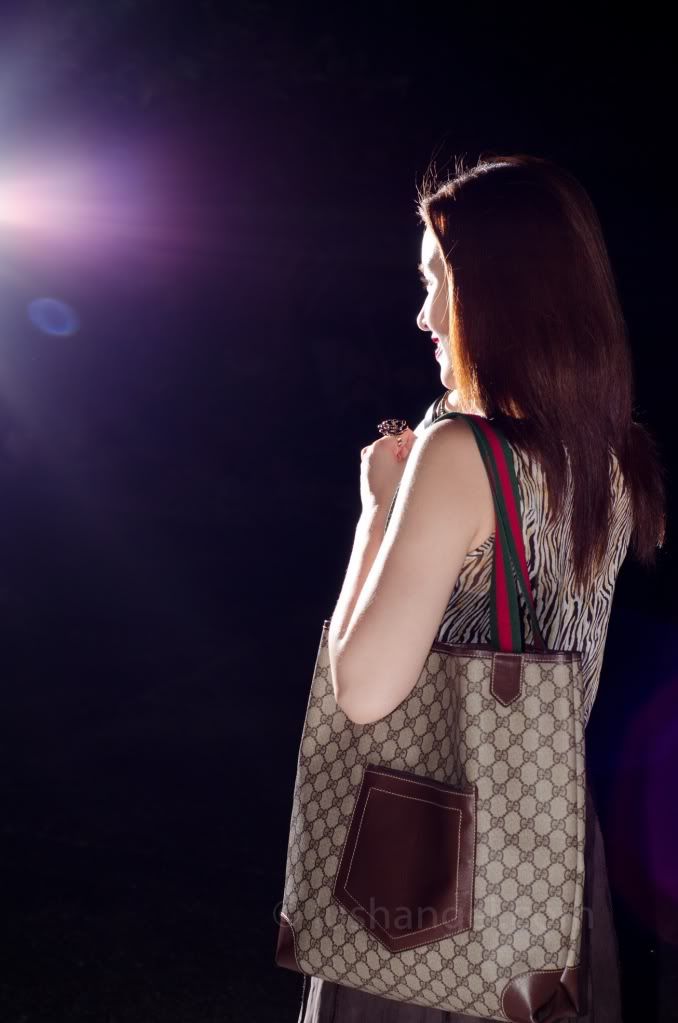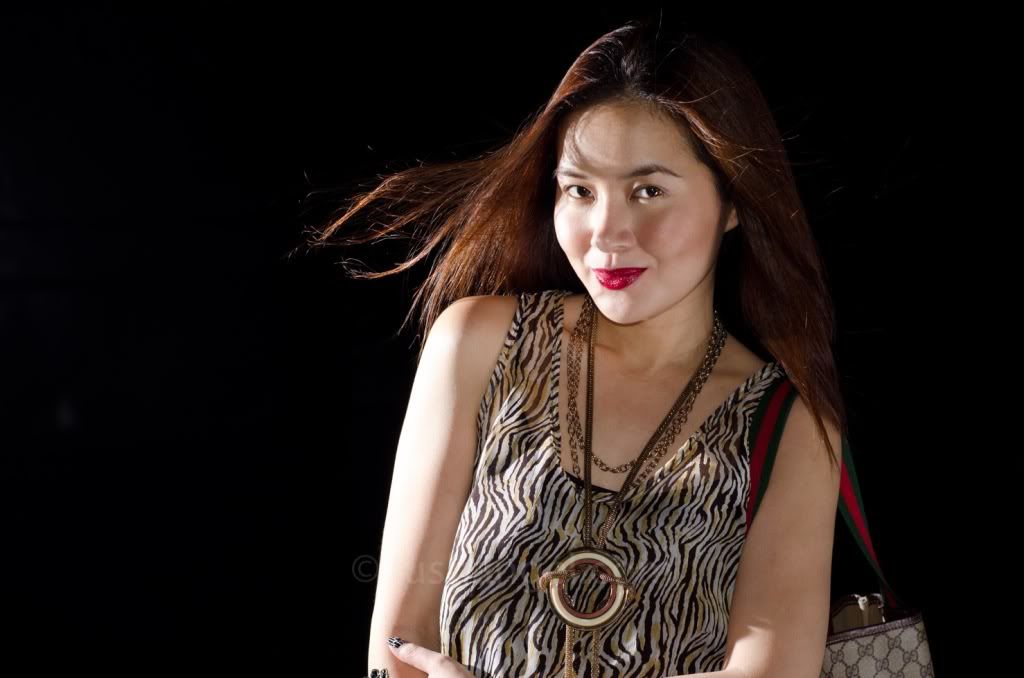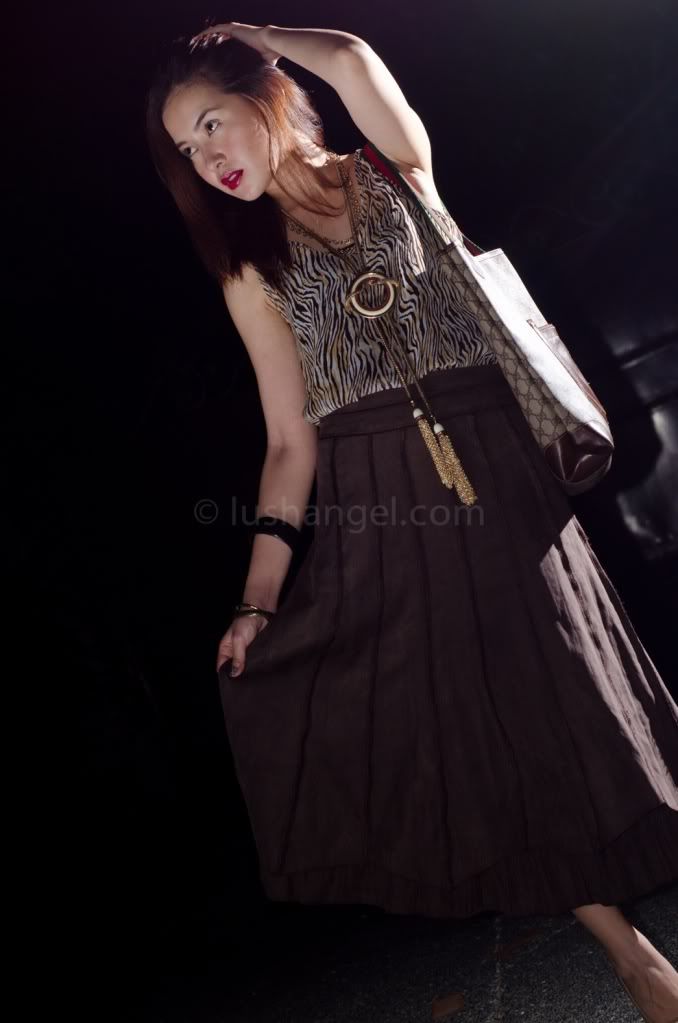 Top: from a bazaar
Skirt: from Korea
Shoes: F21
Bag: vintage Gucci tote
Necklace: H&M
Bangles: H&M
Ring: from London