When it comes to cosmetics, I have always been a big fan of Japanese-made products as most of them are specially formulated for Asian skin. Well of course, I'm not a snob. Ever since I started studying professional makeup, I've been on the lookout for the best makeups to use for my clients- whatever brand that may be. And this means, I try each and every makeup I put inside my train case. Obviously, when Kate, a brand under Kanebo, sent me some of their products, I was definitely more than happy to put them to the test. If you read my previous post, I reviewed their popular gel eyeliner, which really impressed me. Now, it's time to test their eyeshadow.
Product Information
An eye shadow palette with 2 shades that can be used individually or mixed. Create a third color by mixing the 2 shades for beautiful gradiation. Mixture of delicate pearl and smooth luster for defined eyes. Available in 8 shades.
I love it because…
one pan comes in 2 shades already- light and deep color.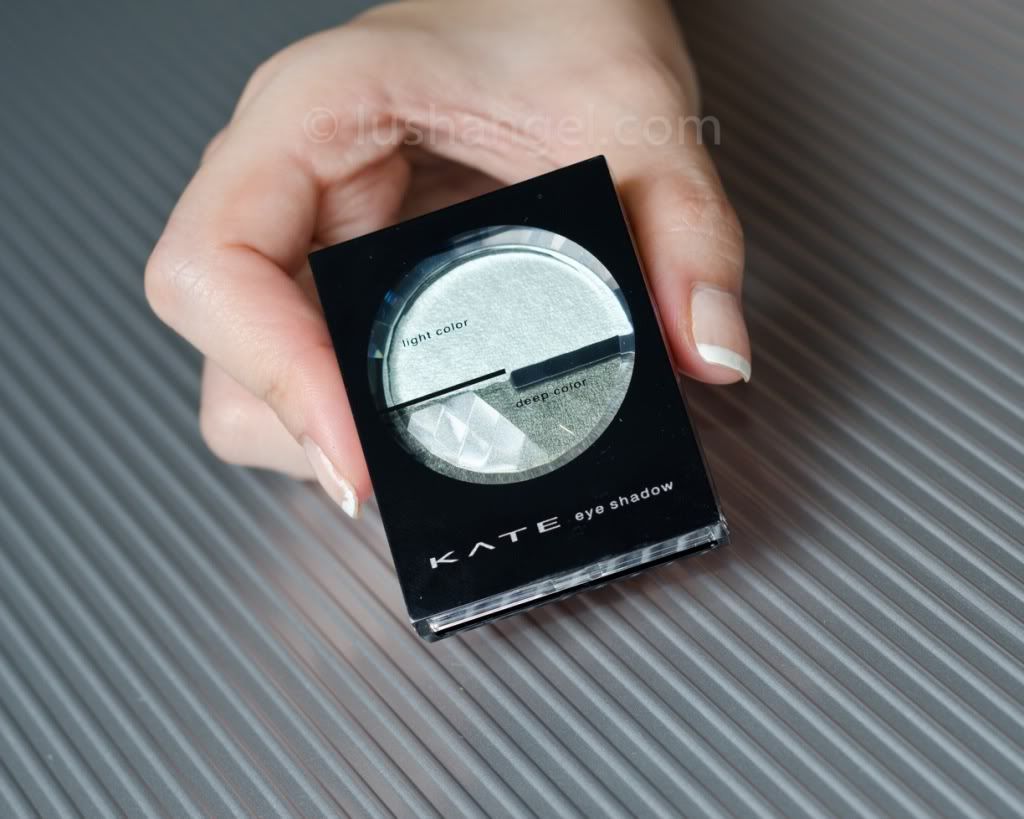 it's very easy to blend that you can easily create a third shade.
it comes with a sponge applicator
it's highly pigmented. It can even be comparable to premium brands.
even without a primer, the color is still vivid.
there's very minimal fall outs.
its fine shimmers can instantly brighten the eyes. I love shimmers. Seldom do I use matte eyeshadows for myself. I find shimmers more dramatic, especially in photos as it attracts light.
it's long-lasting. I've used this a few times for night outs and it didn't wear out!
it's relatively cheap, considering that you can actually create 3 shades in one pan for just PHP 780.
I wish…
they could come up with a packaging in English. Everything is written in Japanese. Although there's a drawing on how to put on the eyeshadow, I still prefer to read something about the product.
the back of the plastic box
the back of the compact
Conclusion
I never thought KATE eyeshadows could actually compete with other high-end eyeshadows. It's highly pigmented, long-lasting and very easy to blend. Although the deep color may not be as dark as you think, you can easily add more product to achieve your desired shade. I was given the GN-1 shade and currently, it has been my favorite eyeshadow for my evening look. This is a perfect shade for those who want some color and avoid the usual black and dark brown shades for night outs. KATE Blendzone Eye Shadow is definitely for you if you want high quality eyeshadow at a very reasonable price.
swatches
when applied
please don't mind the creases as i tried it on without a primer

KATE Blendzon Eye Shadow is available at SM department stores and Landmark.