Smart and HTC have come together to bring the best of the best products to the Philippines.
Last July 6, 2011, the two formally signed the contract via the HTC Flyer tablet in the presence of celebrities, bloggers, and everyone else who were at Opus that night. Who would have thought that there will come a time wherein you can sign and save important documents on the spot?! How? HTC tablet has HTC Scribe Technology, wherein people can rediscover the natural act of writing. It introduces a wave of integrated digital ink innovations that make it easy to take notes, draw, or sign contracts, which they  demonstrated! Amazing! 😀
I liked how they advertised/ marketed the event. They used social media sites like Tweeter and Facebook as a way to raffle the gadgets they were giving away. Atendees of the event must check-in in their Facebook accounts or tweet about the event to be part of the raffle! Well, unfortunately I didn't win! If I'm not mistaken, they gave away about 8 mobile phones! Why can't I be fortunate when it comes to raffles?! Haha!
One of the lucky winners is my dear friend, Hannah! Wee! Congrats hunnie! 😀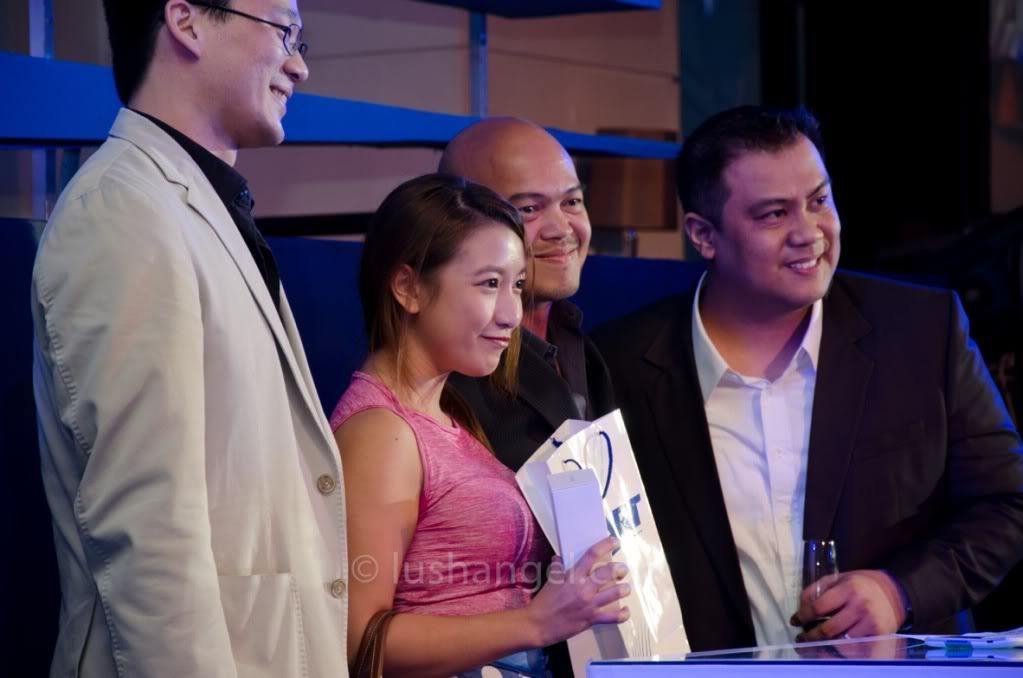 Aside from the announcement of partnership between the two industry giants, they launched the new HTC ChaCha.
To the Facebook addicts, this is for you! HTC ChaCha is the real Facebook Phone! How? Why? Well, it has a dedicated Facebook button that polsates when the phone feels that there's something worth sharing on Facebook!
Can't imagine how it works? Watch the video below.
Features:
Processor- 800 MHz
Operating System- Android with HTC Sense
Memory- ROM 512 MB; RAM 512 MB
Display- 2.6-inch touch screen with 480 x 320 resolution
Internet- 3G: Up to 7.2 mbps download speed and up to 384 kbps upload speed; GPRS: up to 114 kbps download speed; Wi-Fi: IEEE 802.11 b/g/n
GPS: internal GPS antenna
Connectivity: 3.5 mm stereo audio jack, standard micro-USB (5-pin micro-USB 2.0), Wi-Fi IEEE 802.11 b/g/n
Bluetooth 3.0 with FTP/OPP for file transfer
Camera- 5.0 megapixel color camera with auto focus and LED flash; VGA front camera
Expansion Slot- microSD memory card
Here are more photos during the event. Thank you to Smart and HTC! 😀 It was indeed one successful and fun event! 😀
performers during the event
fashion and beauty bloggers in the house!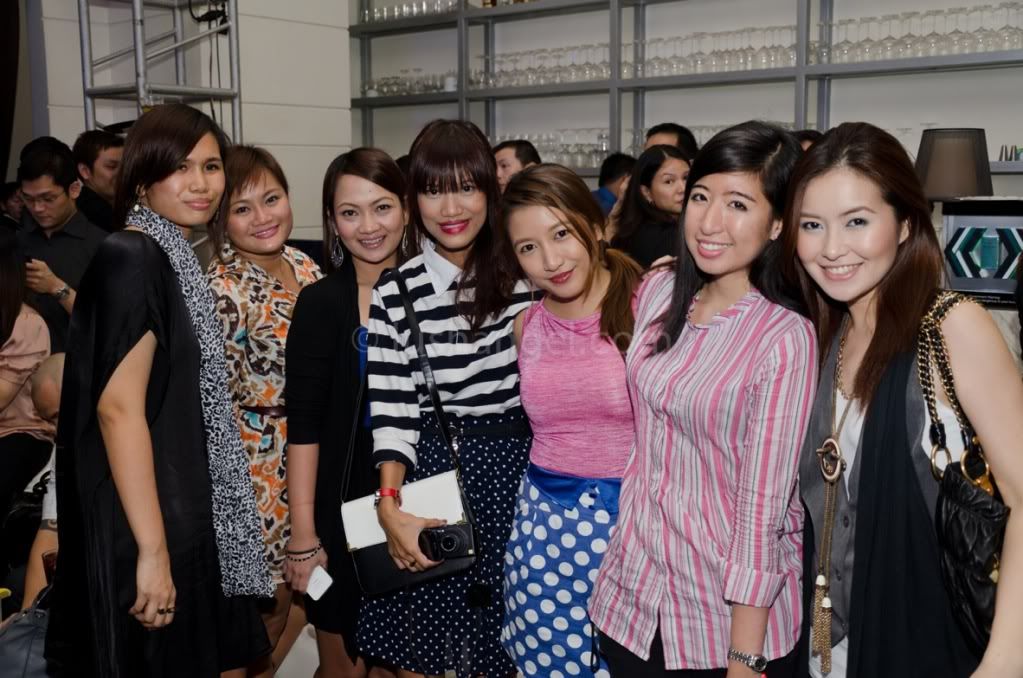 I miss hanging out with these girls! It has been a while… 😀
YOU! Yes, YOU! 😀 Hehe!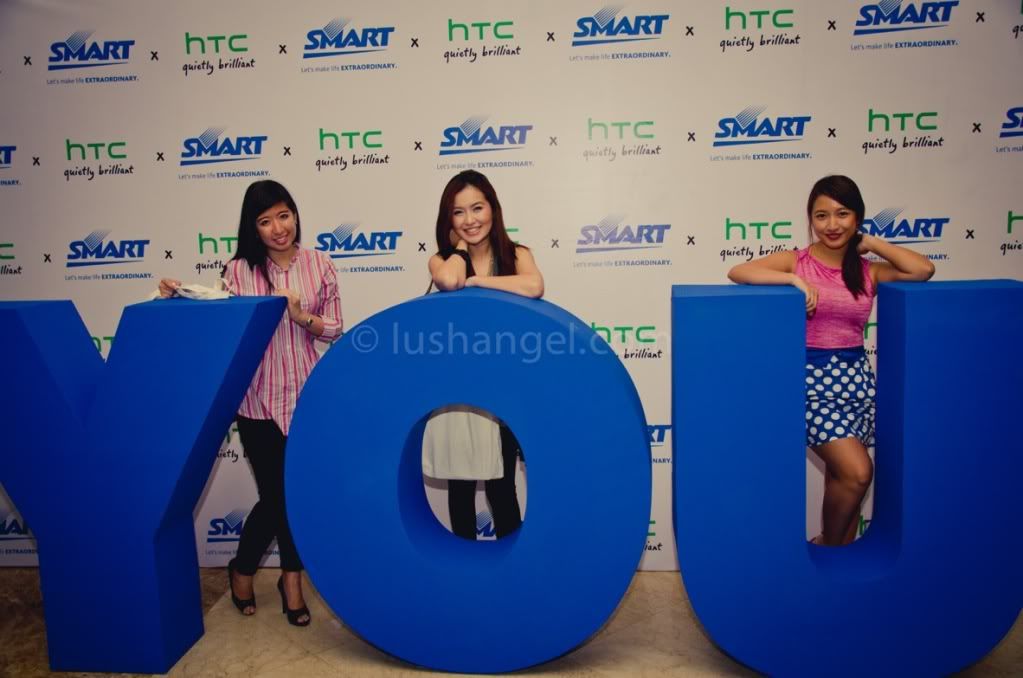 And as for my outfit that day, stay tuned for my next post! 😉