I know, I just posted about this newest collection of Chanel for Fall 2011, Illusions d'Ombres De Chanel, as seen in my previous post. Why am I blogging about this again? Well, I couldn't help it! I had to pass by the store again and try the amazing cream-gel eyeshadows! See, I told you! Distracting myself from my anticipation for Make Up For Ever Smoky Couleur isn't exactly a good idea!
So, what is this Illusion d'Ombre long wear luminous eyeshadow all about?
This intensely shimmering long-wear eyeshadow offers true versatility. An innovative gel texture that is both soft and cushiony allows it to be worn as eyeshadow or eyeliner. Includes a specially designed shadow/liner brush, developed specifically for this unique formula.
Currently, Illusion d'Ombre eyeshadow is available in 6 colors: Mirfique (black), Illusoire (mauve), Epatant (soft gray), Emerveille (abricot), Ebloui (cranberry) and Fantasme (pearl). Here are the swatches in different lights so you could see more how it reflects in different lighting conditions.
top from L to R: Mirfique (black), Illusoire (mauve), Epatant (soft gray), Emerveille (abricot)
bottom from L to R: Ebloui (cranberry), Fantasme (pearl)
with white light + incandescent light…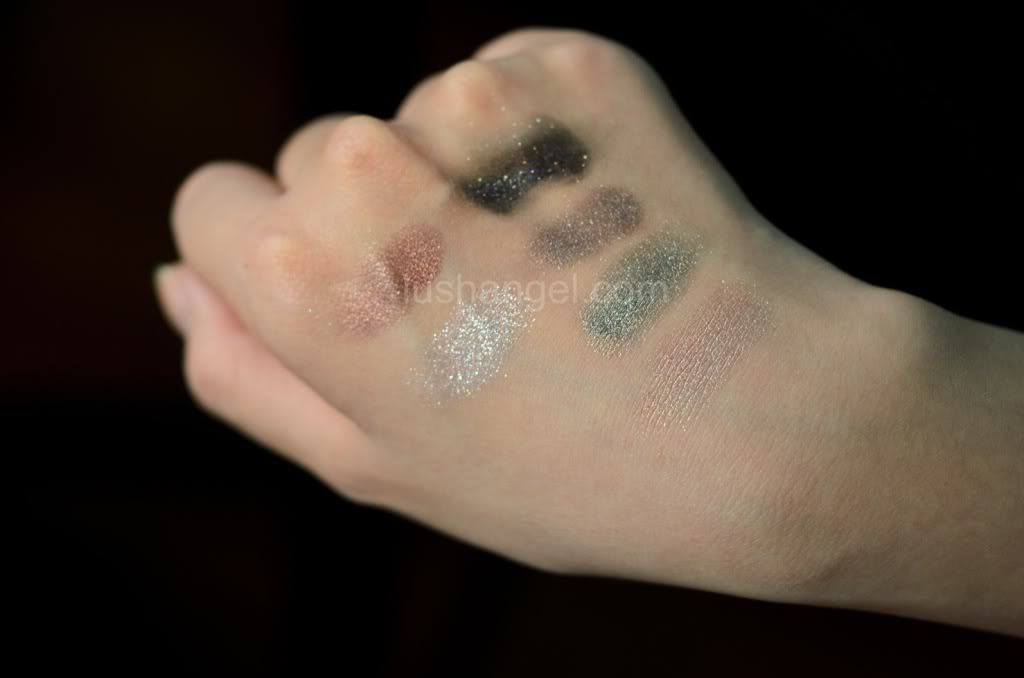 with flash…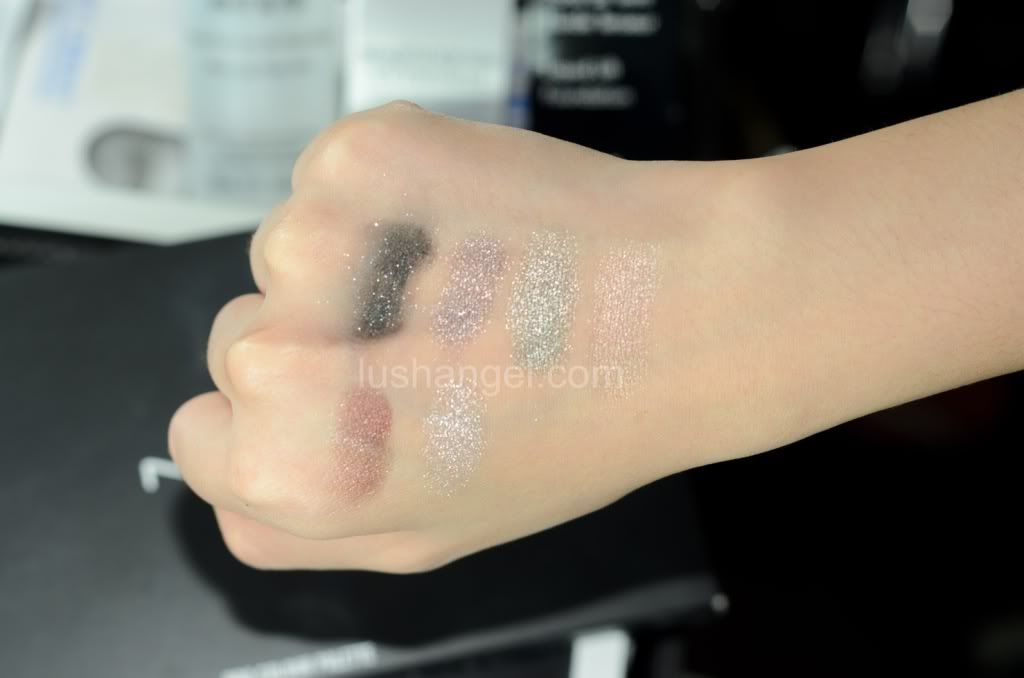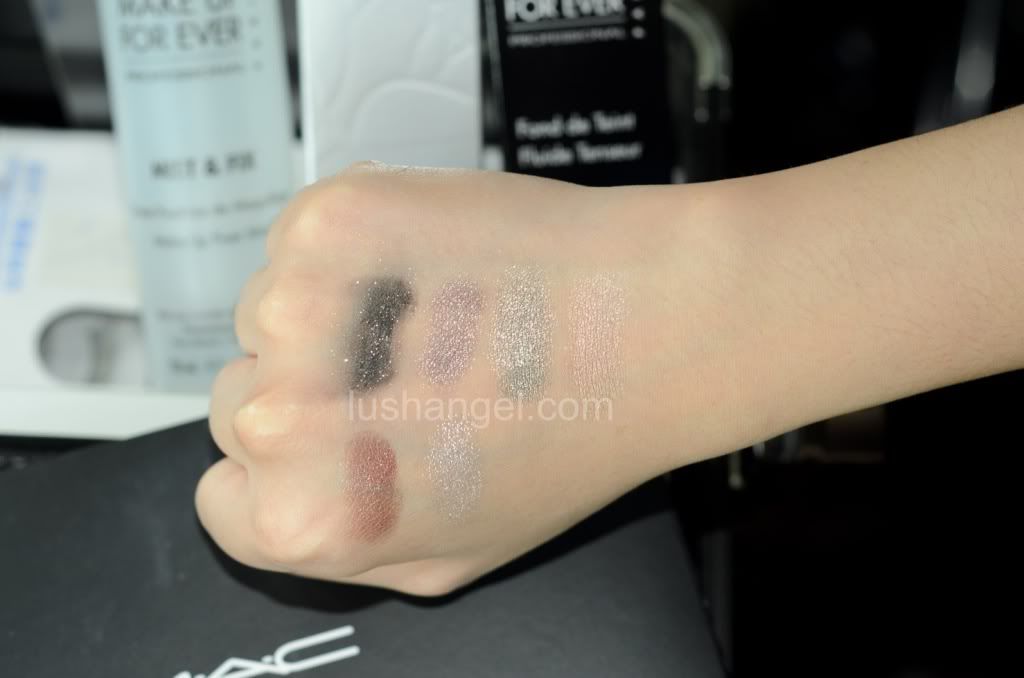 with white light only…
Conclusion
It's hard to tell based on swatches on my hand alone. I really wish I could try them on my lids. If the price isn't too steep, I could have bought one. One pot costs $36 (in the US) or PHP 1,950 (in the Philippines). Quite pricey, but the good thing with it is its versatility. It can both be used as eyeshadow and eyeliner. And the color? Just like cream eyeshadows, it really is very intense! It's also not hard to apply like other cream eyeshadows. It has a very unique texture, like a gel, making it very smooth and easy to spread on the lids. Intense color + ease of application = L-O-V-E!!! 😀 The shimmers may turn off some people though since the glitters are so evident, as seen in the swatches. As for me, I don't mind. I find it glam! Plus, the light loves sparkles! 😀