I was one of the lucky bloggers invited by our friends from House of Obagi (HOO) in a dinner at M Cafe. As expected, it was one fun-filled event since it was another opportunity for beauty and fashion bloggers to get together. It was endless chatting the entire night! Time really flies when I'm with these ladies! 🙂
The dinner was organized to introduce to us the newest from House of Obagi, the Obagi 360 System. When I arrived, a lot of the girls were already there. A dermatologist from HOO was seated on each table so we were free to ask whatever we wanted, like Obagi products, skincare regimen, skin problems and solutions, etc. It was definitely an enlightening evening, especially when you're surrounded by beauty addicts. 🙂 After the delicous dinner buffet, we were welcomed by Ms. Eileen L. Marcelo.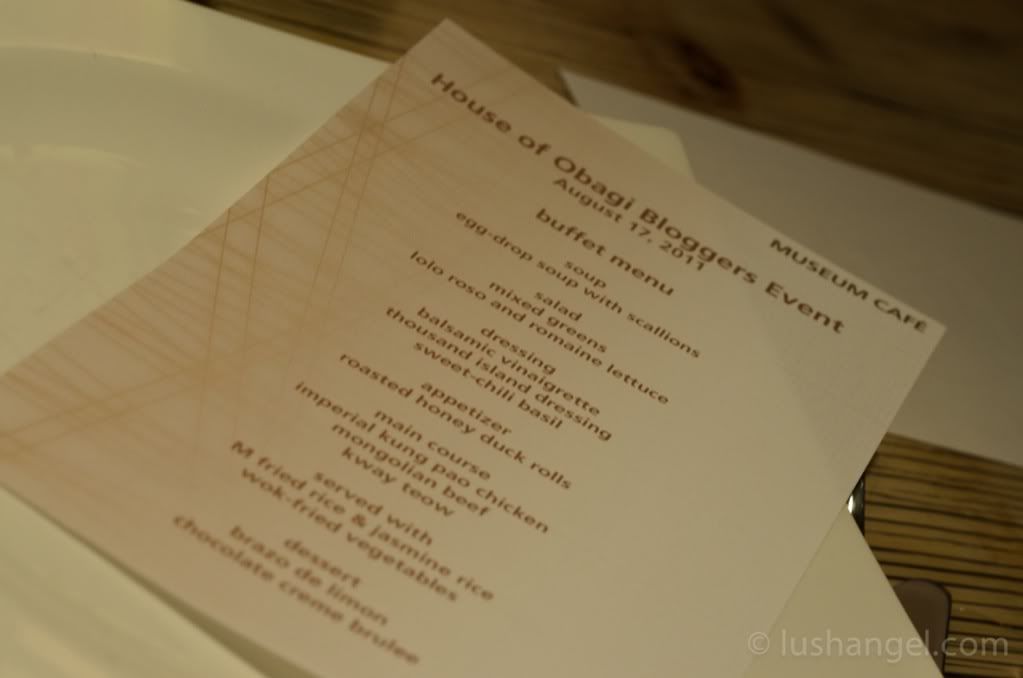 Ms. Eileen L. Marcelo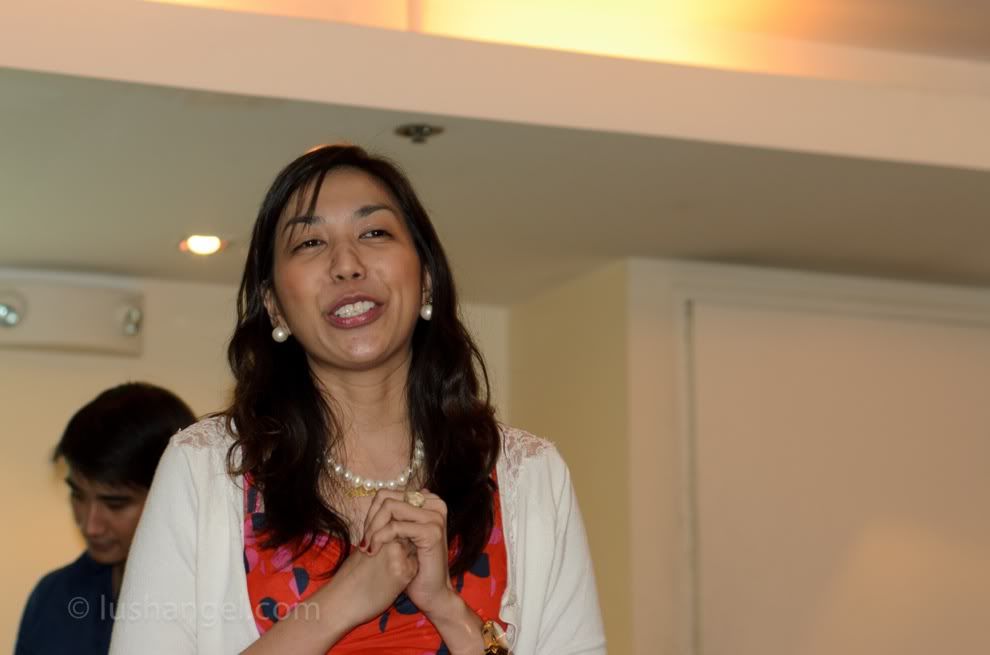 Dr. Stephen Lacson, a HOO dermatologist, then talked about the Obagi 360 System.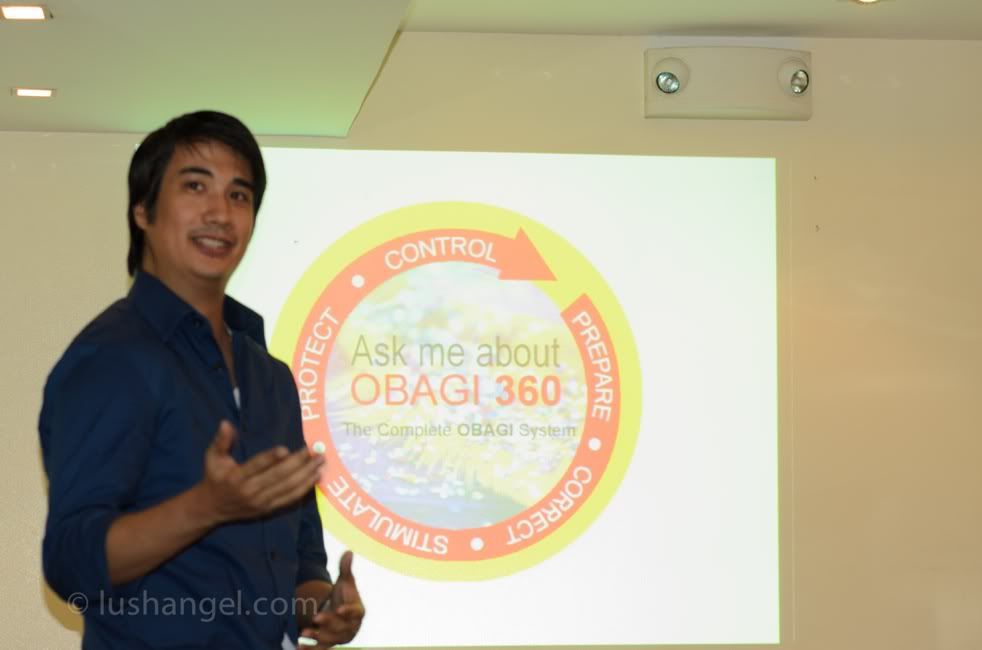 So, what is Obagi 360? It's basically a complete Obagi skin care system that will give your skin a 360 transformation thus, the name. It's a skin care line that combined all the popular products of Obagi, namely: Obagi Nu-Derm Foaming Gel, Toner, Clear, Exfoderm, Blender, Physical Sunscreen SPF 32, Pro-C 10%, Elastiderm Eye Cream, and TR Complex. Obagi 360 is said to give you your best skin ever as these products work synergistically when used together.
Obagi Nu-Derm skin care line, which is part of Obagi 360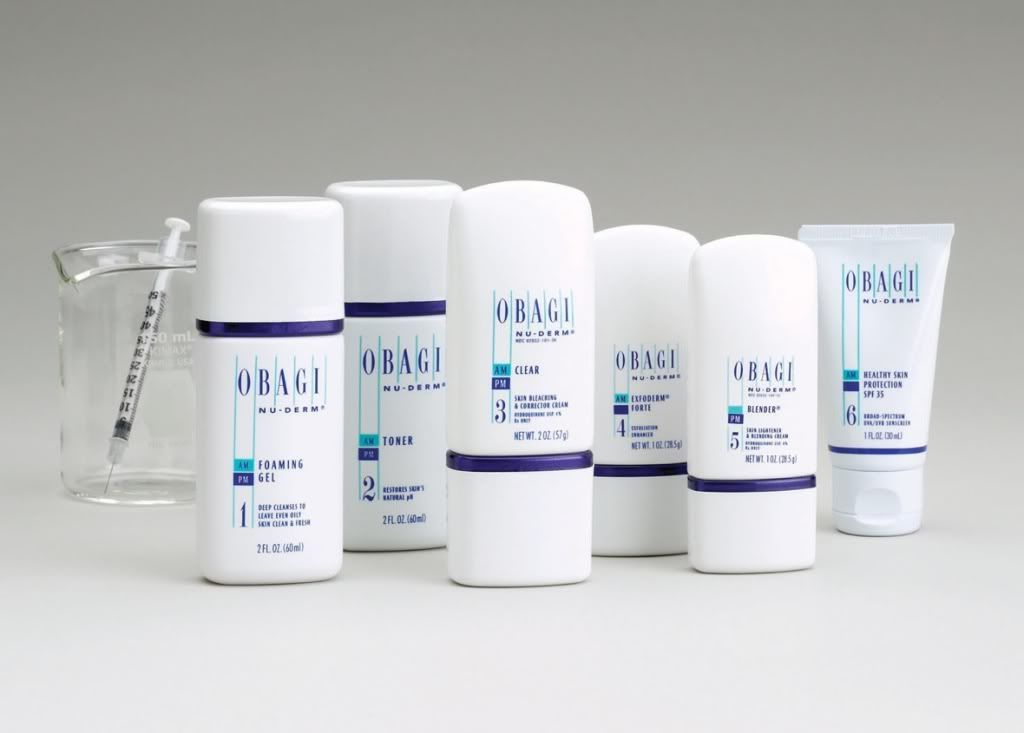 Together with this skin care system, HOO will also be launching Obagi 360 treatments, which include their face and body treatments, to complete the Obagi 360 Medical Program. I, for one, can attest how great their treatments are. I've tried the Obagi Blue Peel Radiance, which I reviewed in this post. They did not only promised me a healthy youthful glowing skin, but they truly delivered. In a matter of 3-4 days, I already saw significant results. 🙂 During the event, I was asked to share my wonderful experience. The lovely beauty bloggers, Sophie and Rowena, also shared their Obagi Blue Peel experiences to all of us. You can check Sophie's review here and Rowena's review here. 🙂
On the other hand, Nikki of AskMeWhats started using one of Obagi's latest products, ELASTILash. It's an eyelash solution to achieve the appearance of thicker, fuller lashes. Based on Dr. Margarita Carlos, the dermatologist seated on our table, the effects of ELSTILash really vary. Some get a bit longer lashes, while some notice having fuller ones.
Before the night ended, HOO was so nice to give away ELASTILash, ELASTIderm and Obagi Pro-C Serum via raffle. Unfortunately, I'm not one of those who took them home. LOL! But, I was still able to bring home a tube of Obagi-C Rx C-SunGuard SPF 30. Thank you so much HOO! I can't wait to try it out. 😀
It was really one fun and enlightening evening. I may not be so lucky when it comes to raffles, but I'm lucky to have these ladies around! 😀 No doubt, being with these girls spells F-U-N!!! 😀
with Dr. Allan Pua, an in-house derma of HOO