There's nothing really special with what I'm wearing in these photos. I just thought of posting these since it's the only shoot I have in this lovely place. These shots were taken at PNKY, where I stayed in Baguio. I'll blog more about it in one of my posts. Anyway, if you're following my Facebook page, I ranted about the very cold weather while I was there. There was a big typhoon at that time. I was really planning to do some outfit shoots there so I brought the clothes I planned to post here- namely shorts, sleeveless tops and a cardigan. Smart right?! LOL! This pair is the only outfit I have that could somehow "cover" and "protect" me from the cold. Well, obviously, it's not enough! I didn't had any choice but to do an outfit shoot with this only. It was too cold and I couldn't stand it. Sorry! Well, at least there's a cute theme going on. Pretty in pink at PNKY! LOL! 😀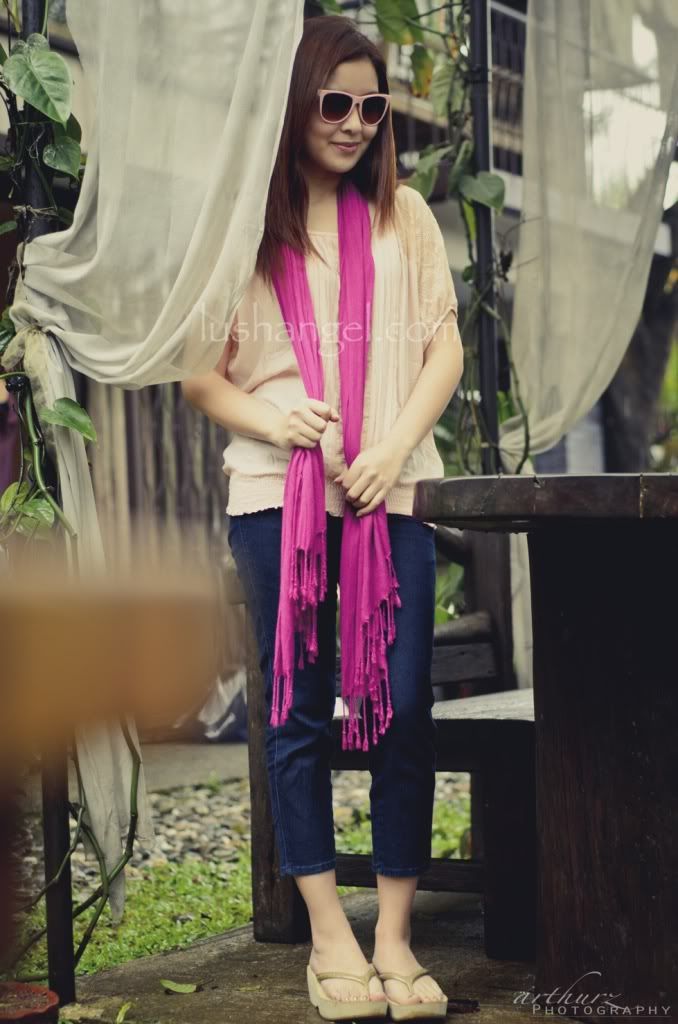 My top, scarf and sunnies in different shades of pink. If you feel like being matchy-matchy, try wearing different shades of your chosen color. In this way, you're somehow toning down the matchy-matchy effect of your outfit and you're not eaten up by an overwhelming color.
The capri jeans is from Uniqlo and it's one of the most comfortable jeans I have. It's very soft!!! I love Uniqlo jeans. I find the fit perfect for my size too. 🙂 Oooh, and rumors say Uniqlo will arrive here in the Philippines soon. 😀
I really love wearing this top. It's very comfy, which is just perfect for our 5 hours drive to Baguio.
Love its details too… The lace and the color, of course, make it dainty.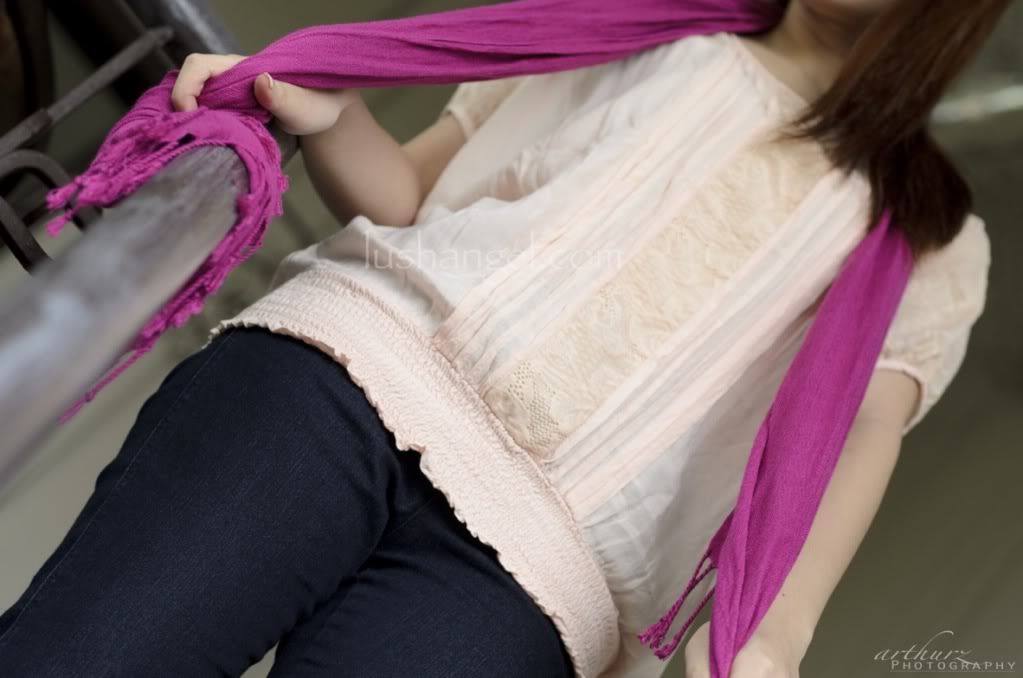 I know, the sunnies aren't so appropriate with the weather at that time. I just had to wear it for my PNKY pink shoot. LOL! Oh, and I love the color of the glass of this sunnies. Everything looks like in sepia tone when I wear it. Imagine an old photograph with pine trees everywhere- that's what I see! Haha! In other words, the glasses make the scenery picturesque, making me feel more relaxed.
In order for my feet not to dip in the puddles, I had to wear a wedge flip flops.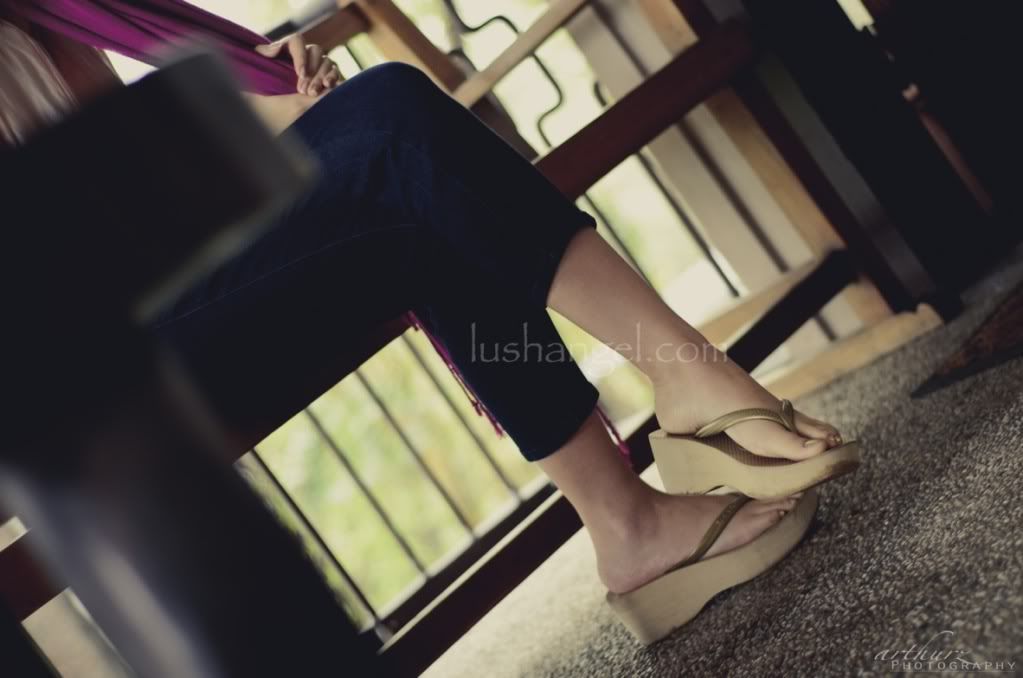 Of course, I had to take photos of my gel nail polish. This was taken on the third day after it was done. Loving it!!! 😀 If you haven't seen my gel nail polish review, here's the link.
Special thanks again to Cozy Nail Lounge for my gel polish! 😀
Top: Cotton On
Capri Pants: Uniqlo
Scarf: SM Department Store
Flip Flops: Havaianas
Sunnies: random