This Revlon CustomEyes Waterproof Mascara came to my doorstep a few months back. For my previous outfit posts, I've been indicating the makeup I used. If you've noticed, I've been testing this Revlon CustomEyes Waterproof Mascara. It took me a while to give my review because of my love-hate relationship with it.  Finally, here's my say.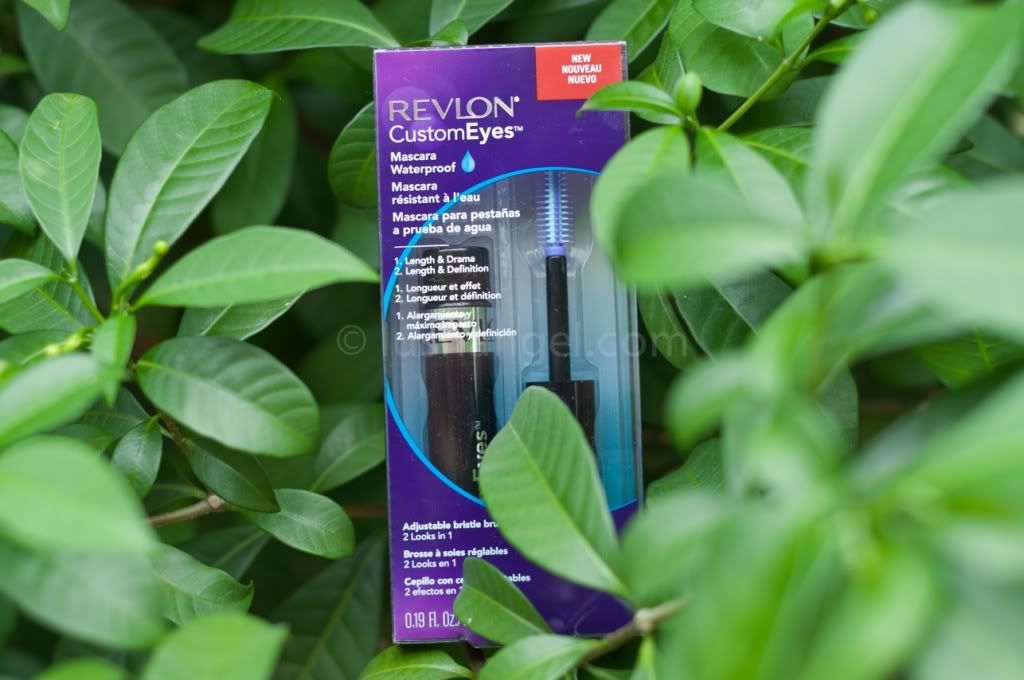 Product Information
New Revlon CustomEyes™ Mascara is the first Revlon mascara that offers two gorgeous lash looks with one genius brush. The innovative brush has adjustable bristles to amp up length & drama or for all-out length & definition.

2 Lash Looks in 1
Setting 1: Length & Drama
Setting 2: Length & Definition
I love it because…
the wand is separated from the mascara bottle once you open the box. The mascara comes with a bottle cap to ensure the product has never been used.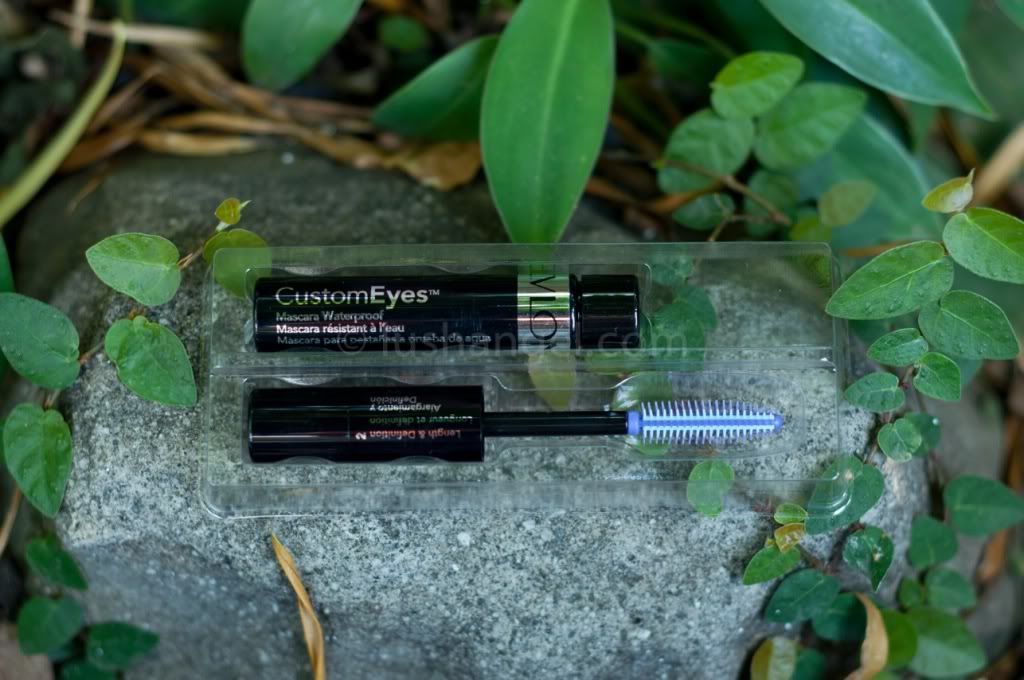 it doesn't smudge. I have watery eyes, but there's no sign of smudging even if I wear it the whole day.
it has cute plastic bristles. It's blue and purple when new! But obviously, you have to say goodbye to its cutesy color once you put it inside the mascara bottle.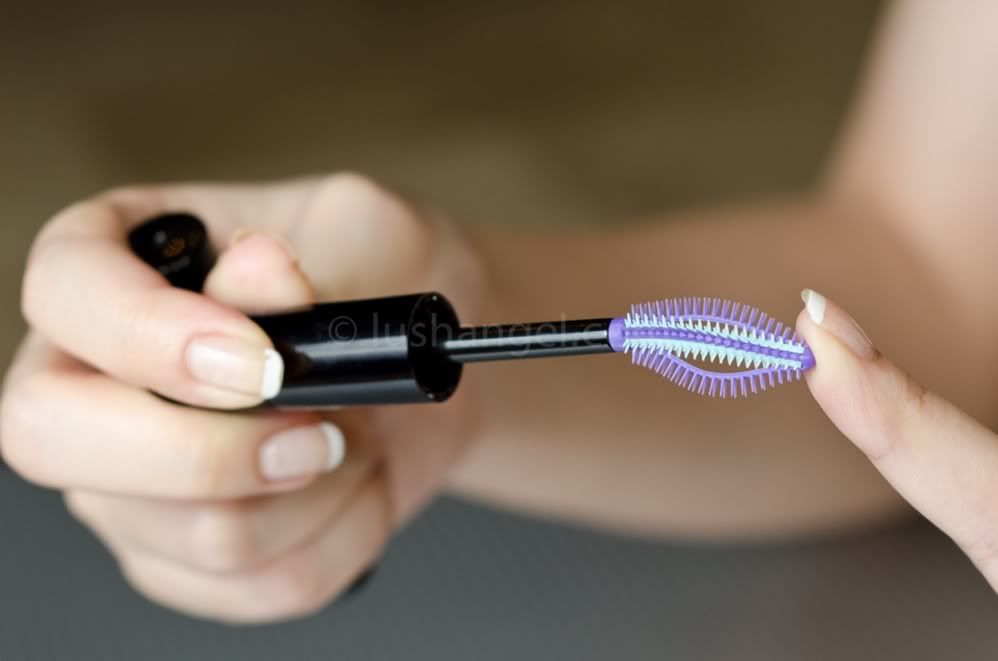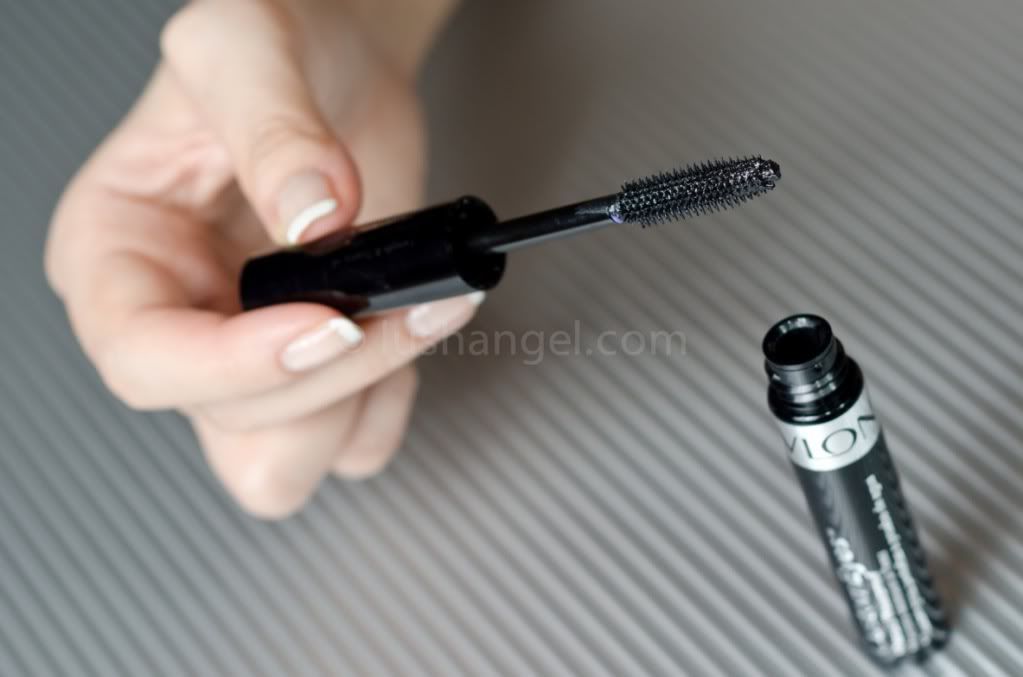 it comes in Blackest Black and Blackened Brown.
its bristle brush is adjustable. You can twist the dial to 1 or 2, allowing you to have 2 looks in 1 product. Setting 1 for length and drama and setting 2 for length and definition. I actually tried observing the difference of the bristles as I turn the dial. I still can't figure out if the bristles are rotating or increasing in length. Whatever it is, the bottom line is they're moving as I turn the dial! LOL!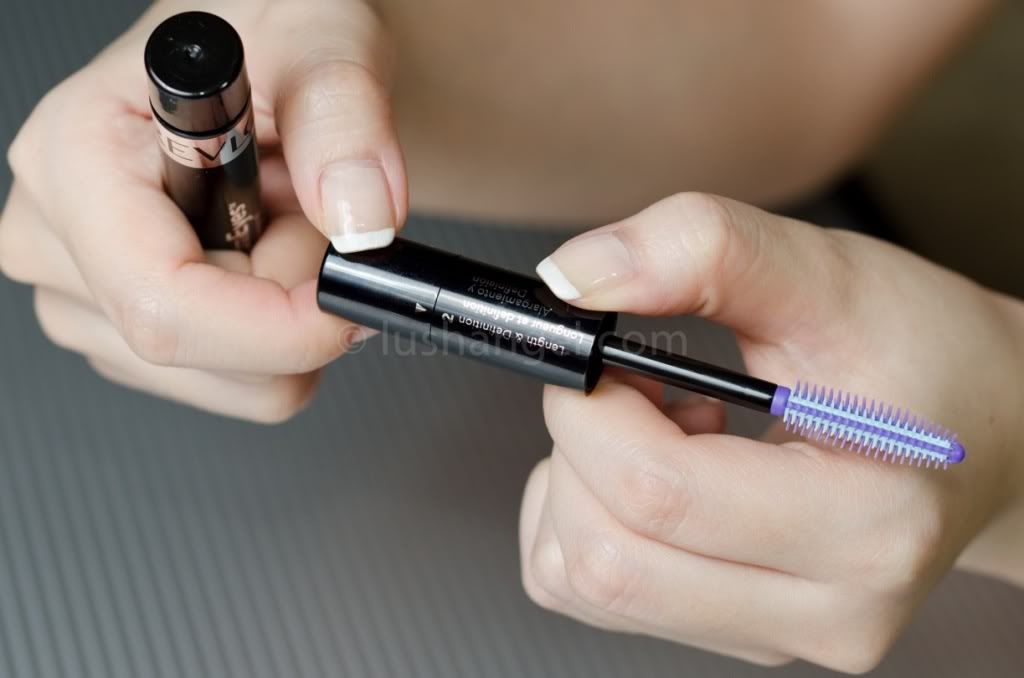 my lashes still look natural when I use it. I've got quite long lashes already, so using a mascara that really lengthens the hair can be too much for a day makeup.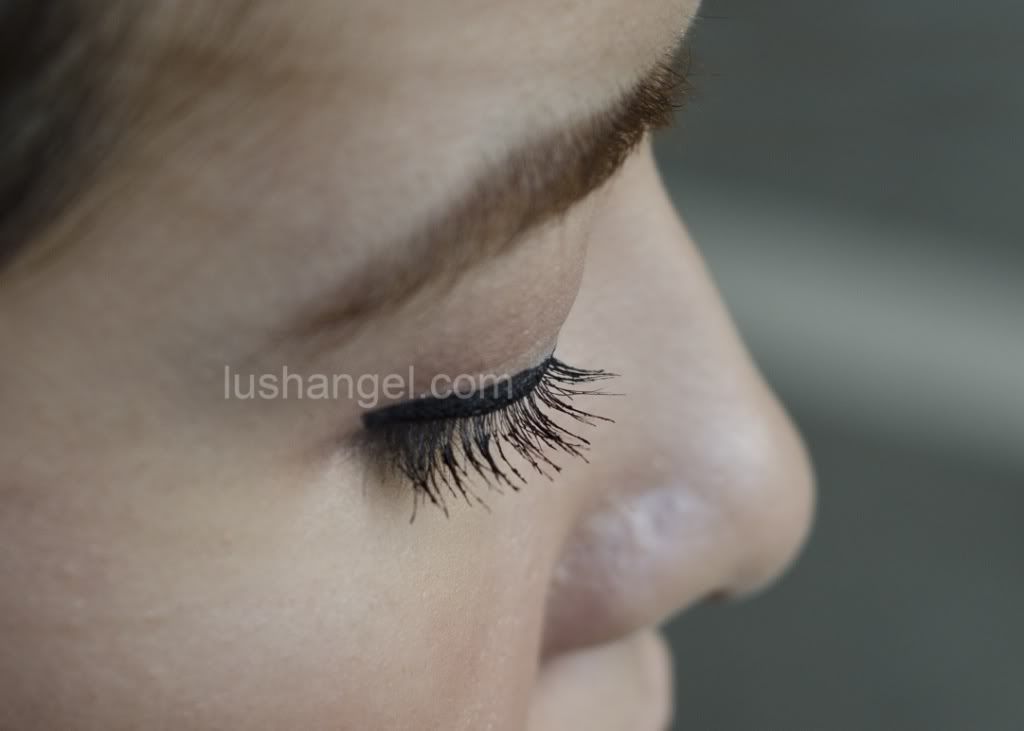 it gives enough volume to my lashes. This makes the hair more defined, but still perfect for a day makeup.
it gives enough length to my lashes. As said earlier, I already have long lashes, but a bit more length doesn't hurt. Applying this Revlon Custom Eyes Mascara doesn't give me that party kind of lashes. It still looks natural.
there's not much clumping. I have to be careful and fast though since it dries easily.
it can be removed using regular makeup remover, despite being waterproof.
I wish…
it doesn't clump at all (though this is minimal). The trick is to apply thin coats of mascara in layers, rather than one thick coat. You have to be fast though since applying another layer of mascara when your first coat has dried up will create clumping.
it doesn't dry easily once applied. The good side of it is I don't have to wait for a long time for it to dry. The bad side is it can create clumping and crunchy lashes when coats aren't applied fast.
I can use it for parties or nightouts. I'm into really long and defined lashes, especially for my evening makeup. For those times I want some drama, I'm not too satisfied with it no matter how much I build up the mascara.
Application Tips
Don't "pump" the wand in and out of the mascara. Let's face it, a lot of us just love doing that. It just pushes the air inside the bottle, which could let the mascara dry up easily.
Remove excess mascara from the bristles before application to your lashes. This is the key to avoid clumping and using too much product.
In relation to my previous tip, don't wipe excess mascara from the wand to the container. You'll end up having hardened mascara on the lid, preventing the cap to close properly. This will cause the air to get into the container, letting your mascara to dry up faster. Use a paper towel/ tissue instead.
Curl lashes first before putting on mascara. If you are left with no choice and you have to re-curl your lashes after application, make sure the mascara has dried up completely before curling.
When applying mascara, wiggle the brush left to right while sweeping from roots to tips. This will help you have an even application on the hair strands.
If product accidentally falls on the cheek, lid, or wherever, let it dry completely. This is very important because removing it right away will just cause smudging. Once it dries up completely, use a q-tip/ cotton bud to pick up the product.
You can use a lash comb to get rid of clumping and separate the lashes.
If you're a makeup artist, keep the cap of the container and use disposable wands instead. Sharing the wand is a no-no.
Conclusion
When it comes to the packaging, Revlon CustomEyes Mascara is definetely a winner. Although a mascara with a dial or an adjustable bristle brush is not something new in the market, I still love how easy it is to switch from one wand to another. No effort at all to twist the dial! 😀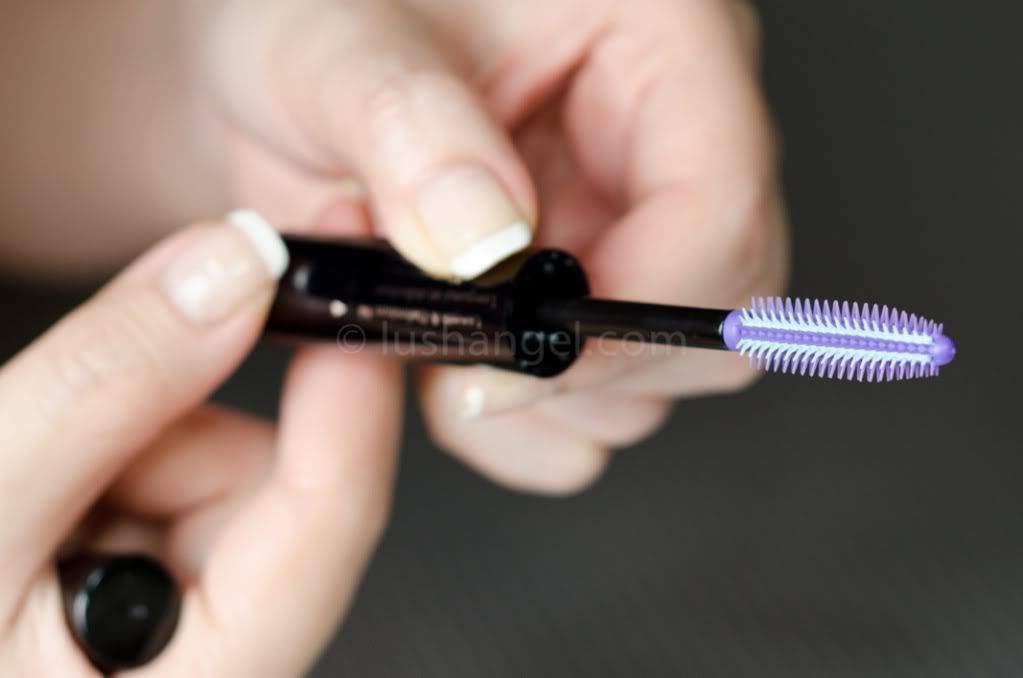 This mascara gives natural-looking eye lashes since it doesn't give much length and volume. I personally use it for my everyday makeup. I love that I can wear it all the day, despite having oily lids and watery eyes. Thank goodness it's waterproof! I don't smudge at all! So far, it's the best among Revlon's mascaras but admittedly, there are other brands with better pay off.
As to the difference of setting 1 and setting 2, look at the actual results below. Personally, I find my lashes more defined when I use setting 2.
I recommend this to those who are not into dramatic or over the top lashes. It's especially perfect for daily wear since it's a mascara that gives some definition but still natural-looking lashes. This is also a good option for ladies who are blessed with long and thick lashes already. If they're happy with it as is, this could be a nice product to use. This might also interest those who are into gadgety mascaras because of its adjustable bristle brush in just a twist. Revlon CustomEyes Waterproof Mascara is also the answer for those who are looking for waterproof and smudge-proof mascara.
Actual Results
bare lashes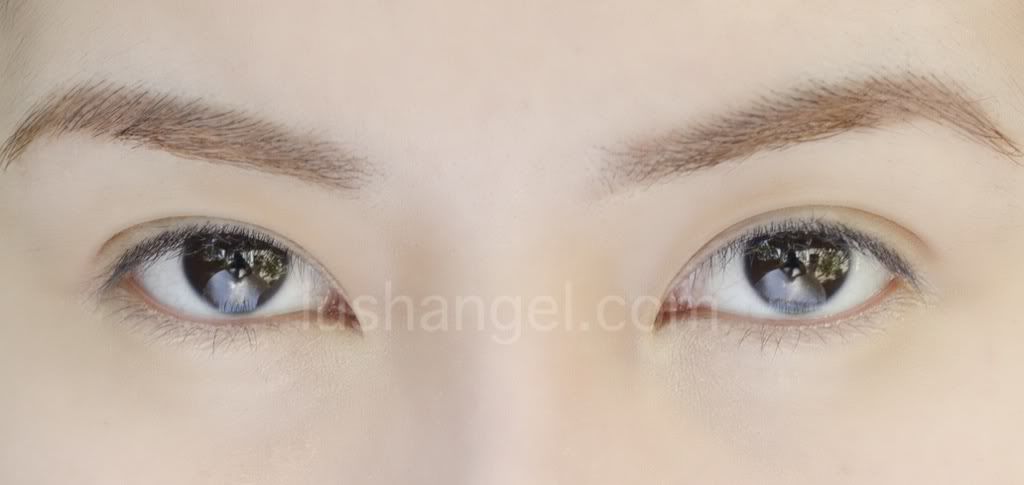 with Revlon CustomEyes Waterproof Mascara (used setting 1 on the right and used setting 2 on the left)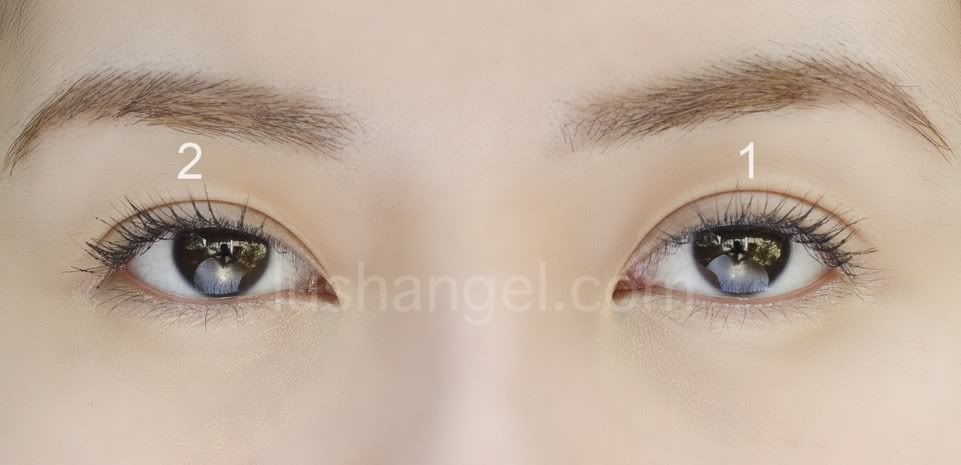 Setting 1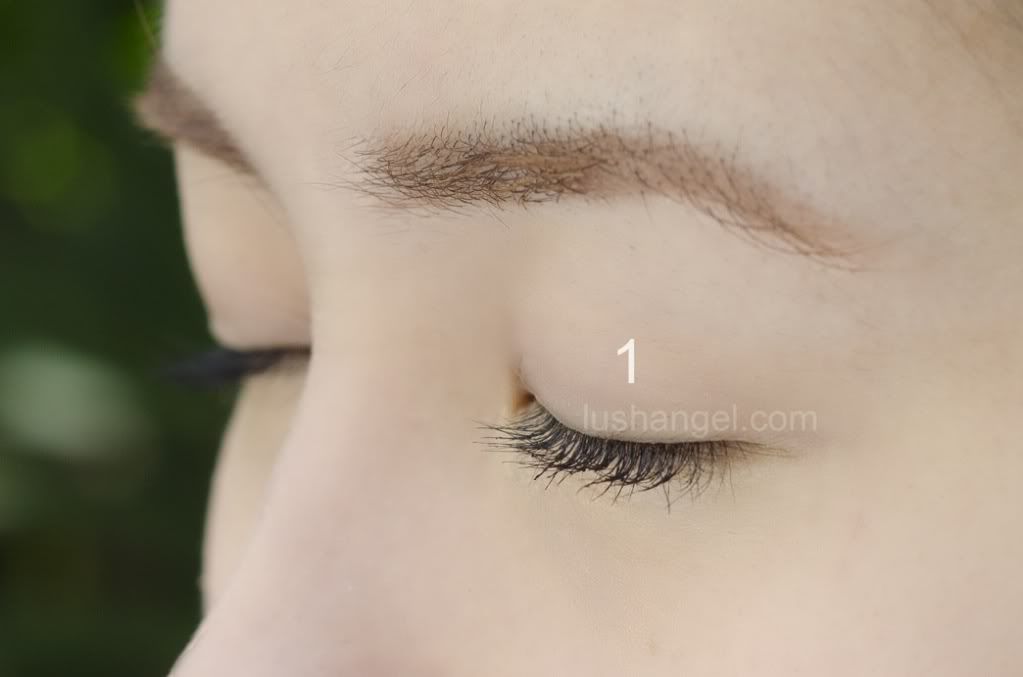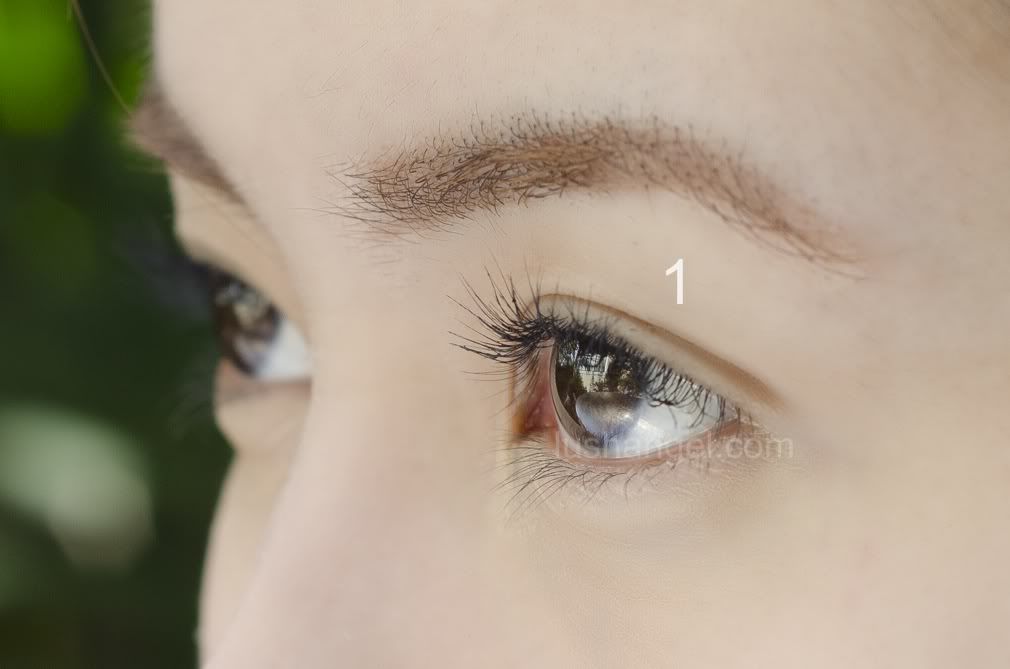 Setting 2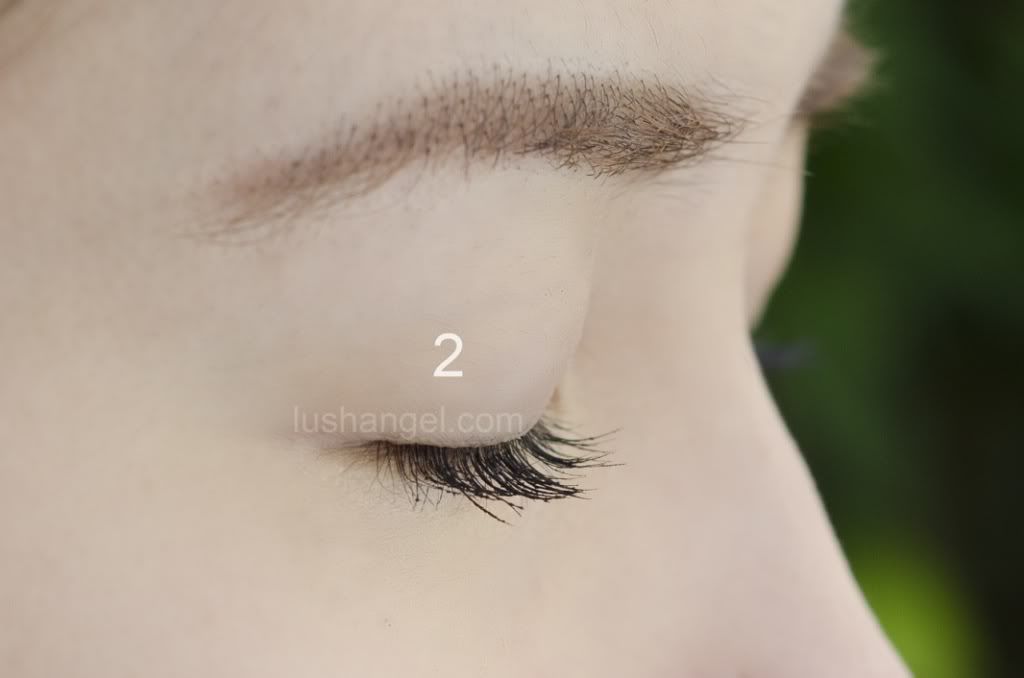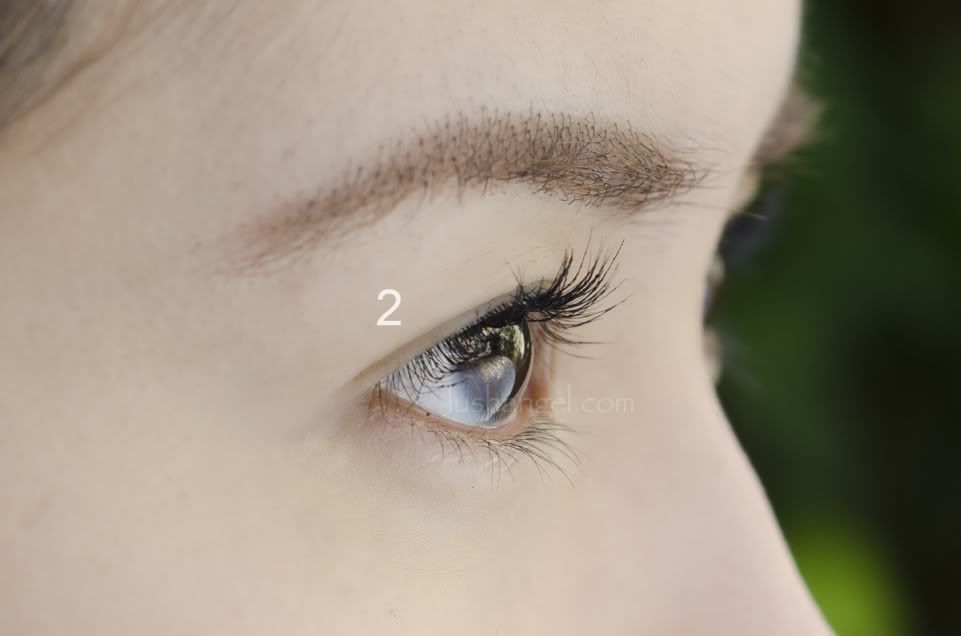 Revlon CustomEyes Waterproof Mascara is priced at PHP 750 and it's available in Revlon counters.