I shared my version of Luxe Grunge outfit for the Mango 2011 Fall/Winter fashion show in my previous post. Now, here's my look on that day.
I believe, makeup should be part of our over-all look. You may have the nicest clothes on earth, but if you're looking haggard, FAIL! I'm not saying to do a full makeup all the time. Even a fresh no-makeup look would do. If you have the perfect skin, just brush on some powder to keep you oil-free. We put time and effort in choosing the clothes we wear everyday. Makeup should be part of it. After all, it's part of the outfit.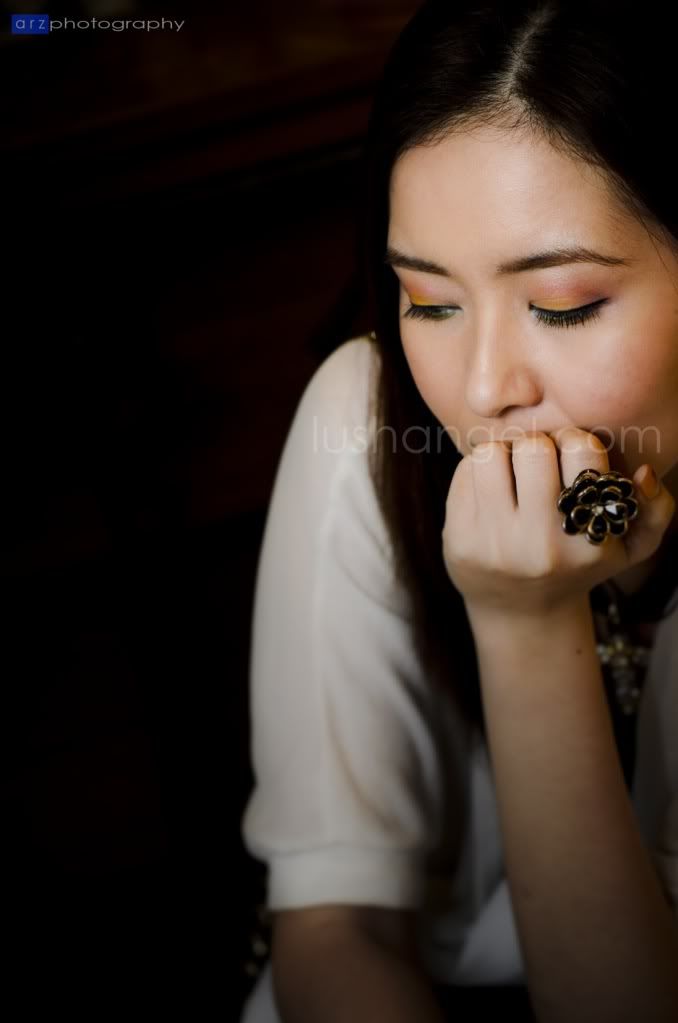 For events and night outs, I make sure my face stays matte throughout the night. I want minimal retouch as much as possible. I don't want to lock myself inside the powder room and miss the rest of the event just because I need to retouch. LOL! I have very oily skin so in such occasions, I use matte foundation and loose powder.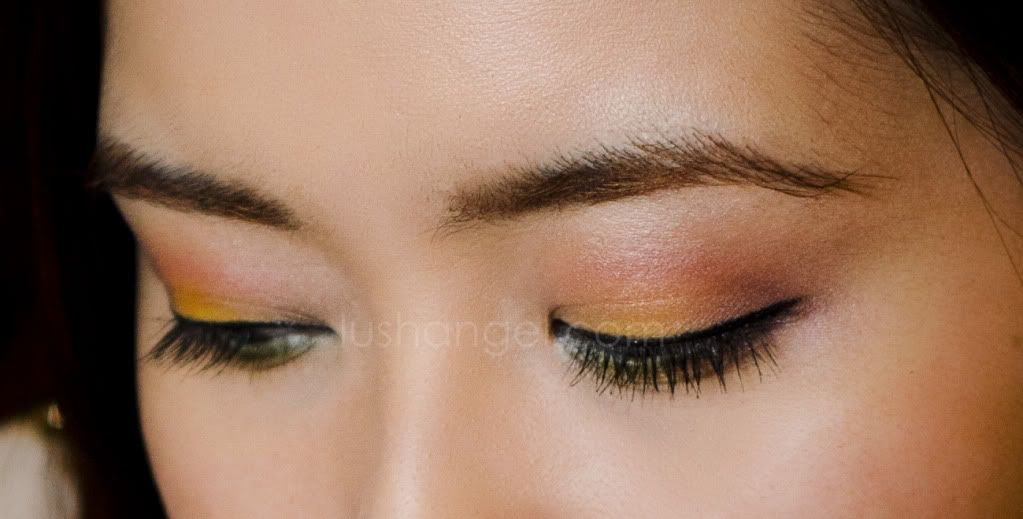 Since I went for safe colors- black, white and gray (as seen in my Luxe Grunge post), I thought of giving life to my outfit through my eyes. It's bright, but subtle-kind of brightness. I should have done smoky eyes for a grunge look, but I told you, it's my version of "luxe grunge". Hehe! I don't want to be dark from head to toe, so for my eyes- yellow, pink, purple and green it is! I used yellow all over my lids, pink on my crease and dark purple on the outer-v. For my lower lash line, I used green, then dark purple on the outer corner. To brighten up my eyes, I used white eyeliner on my waterline and white eyeshadow on the inner corner of my eyes. To finish of the look, I lined a black gel eyeliner on my upper lashine, curled my lashes, and mascara, mascara, mascara!!!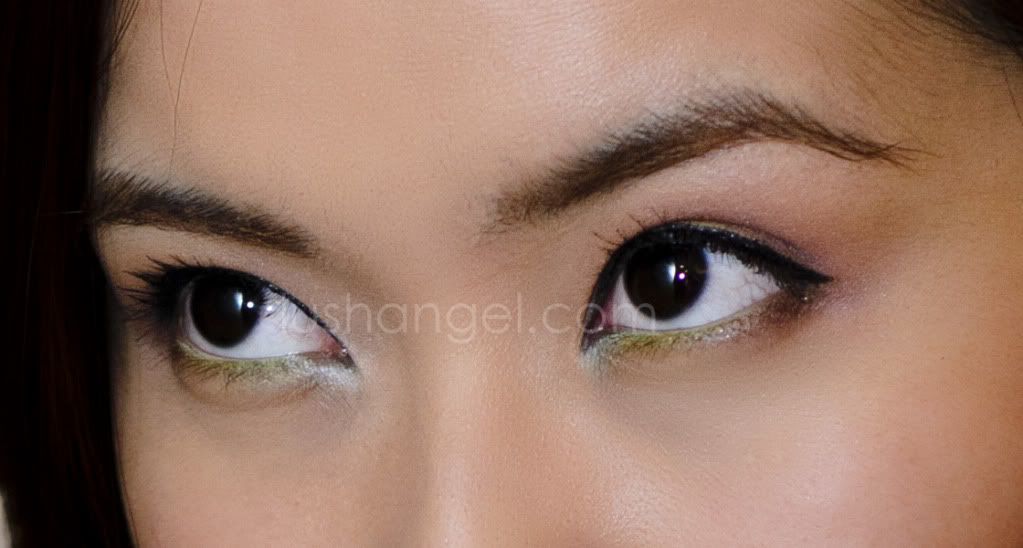 Lastly, I used a pale lipstick to at least compensate my colorful eyes. Hehe!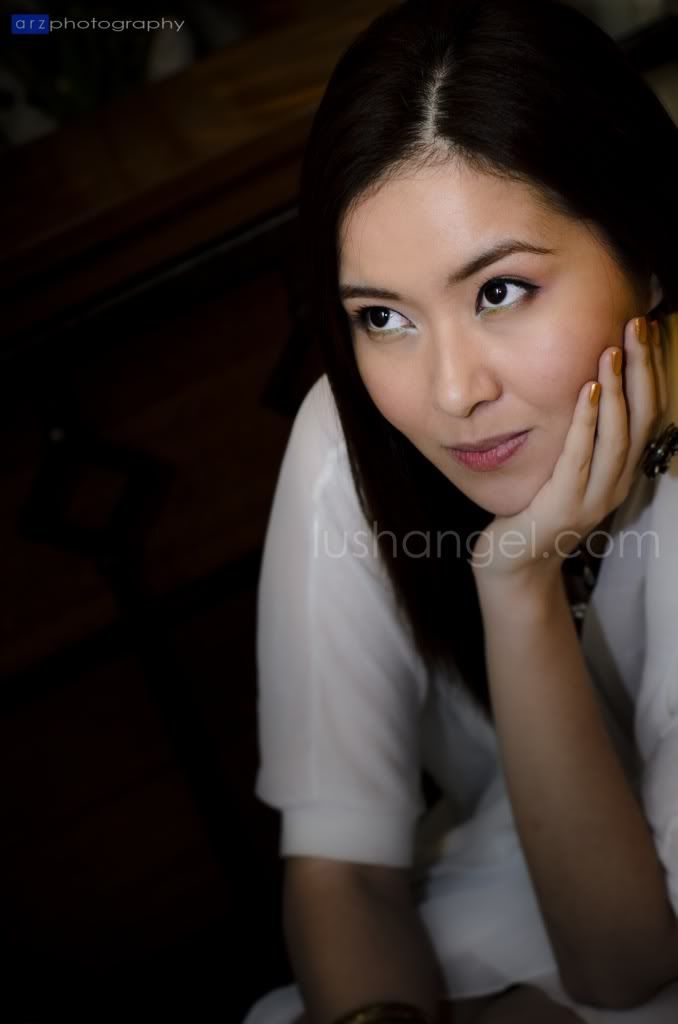 FACE:
Smashbox Photo Finish Light Primer
Make Up For Ever Mat Velvet+ Liquid Foundation
Make Up For Ever Matte Loose Powder
Shu Uemura Glow On Blush
Make Up For Ever Sculpting Kit (for contour)
EYES:
Make Up For Ever Lift Concealer (as eye shadow primer)
Shu Uemura Yellow eye shadow (all over the lids)
MAC Sushi Flower eye shadow (crease)
Lancome Dark Purple eye shadow (outer-V)
MAC Crystal Avalanche eye shadow (brow bone)
Prestige White eyeliner (waterline)
NYX Green Glitter eyeliner (for lower lash line)
NYX Kiwi (to set green eyeliner)
Kate Gel Eyeliner
Revlon CustomEyes Mascara
The Body Shop Brow & Liner Kit
LIPS:
Lancome Color Fever Dewy Shine