I've been a user of Cinema Secrets for quite some time now, but I've only tried their concealer. To be honest, I haven't really given much attention to their other products probably because Cinema Secrets have always been a quiet brand. They may not be as big as MAC, Make Up For Ever, Lancome, Kanebo, etc., but being a family-owned business doesn't mean they have nothing to offer. Cinema Secrets have been used for theatrical makeup, making them competitive in terms of quality. Thankfully, I was recently introduced to more products of Cinema Secrets. Big thanks to Tiffany! 🙂 First on my plate for review is the Cinema Secrets Lip Palette. I have the lipstick kit #1 (Buy Me Love) and lipstick kit #15 (Coral Reef). Here's my take on the product.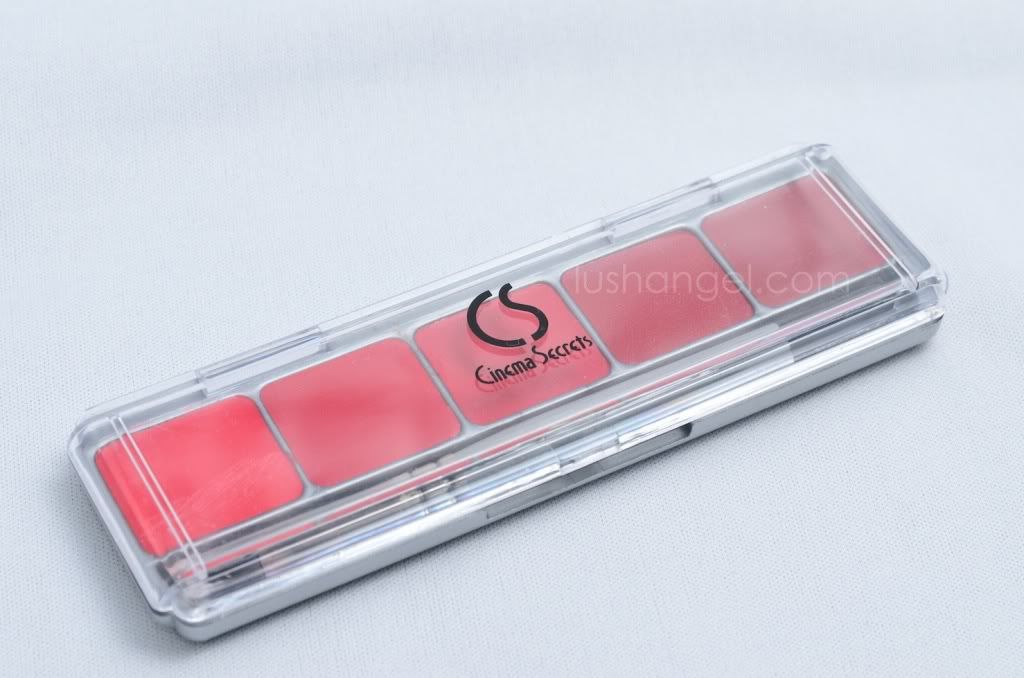 Product Information
Cinema Secrets founder Maurice Stein innovated makeup palettes to keep several colors within easy reach while conserving valuable kit space.
Our 5-in-1 Ultimate Lip Palettes keep five richly hued lip colors at your fingertips. Clear case snaps shut and provides compact storage that can be easily toted in a makeup kit or purse.
INGREDIENTS
Cetyl Acetate/Acetylated Lanolin Alcohol, Lanolin Oil, Isopropyl Lanolate, Candelilla Wax, Ozokerite, Castor Oil, Caprylic/Capric Triglyceride, Octyldodecanol, PPG-5, Lanolin Wax, Polyglyceryl-3, Diisostearate, Beeswax, Carnauba Wax, Propylene Glycol, Myristyl Ether Acetate, Microcrystalline Wax, Octyl Palmitate, Trihydroxystrearin, Myristyl Lactate, Citric Acid, Ammonium Glycryrhizate, Tocopheryl Acetate, Ascorbyl Palmitate, Aloe Extract, Octylmethoxycinnamate, Propylparaben, Fragrance.
I love it because…
it has a slim and transparent case. With its size, I can just slip it inside my makeup kit. The transparent casing makes it easy for me to identify the colors of the palette. There's no need to open the case if I'm seaching for a particular color.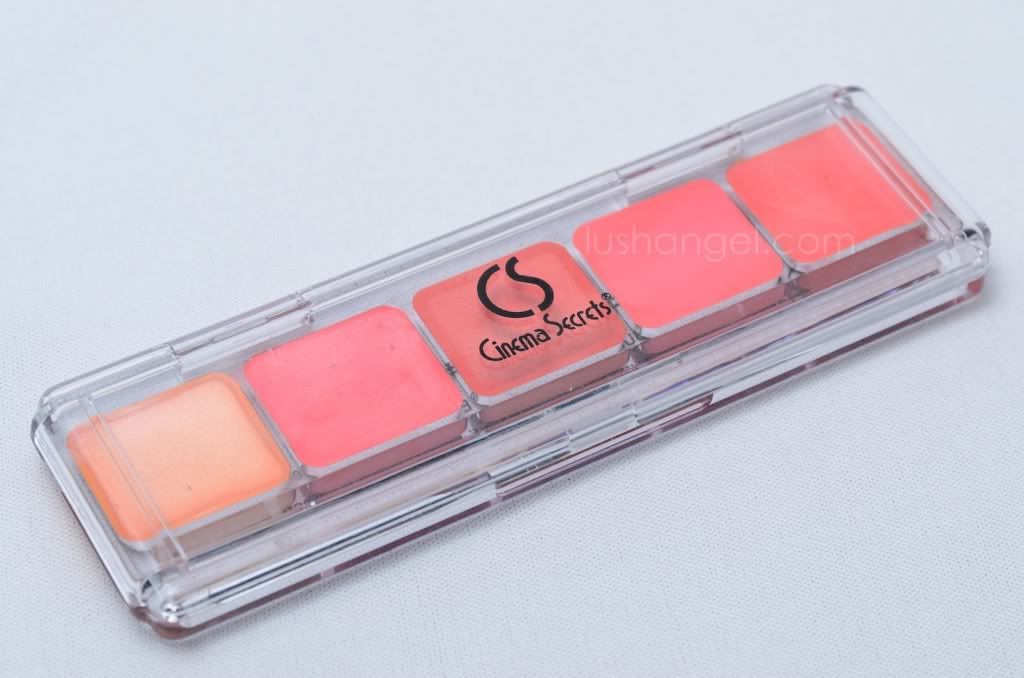 it's not drying on the lips. My lips don't chap even after hours of wearing it.
the colors are pigmented. One swipe is enough to see the color. Also, you can easily layer if you want the color to pop more.
I get five different shades in one palette. It's very useful for makeup artists as varying skin and lip colors of clients do not match one particular shade. Having different shades is definitely a must. For personal use, some would also love to have different shades of lipsticks to be worn on different occasions or moods.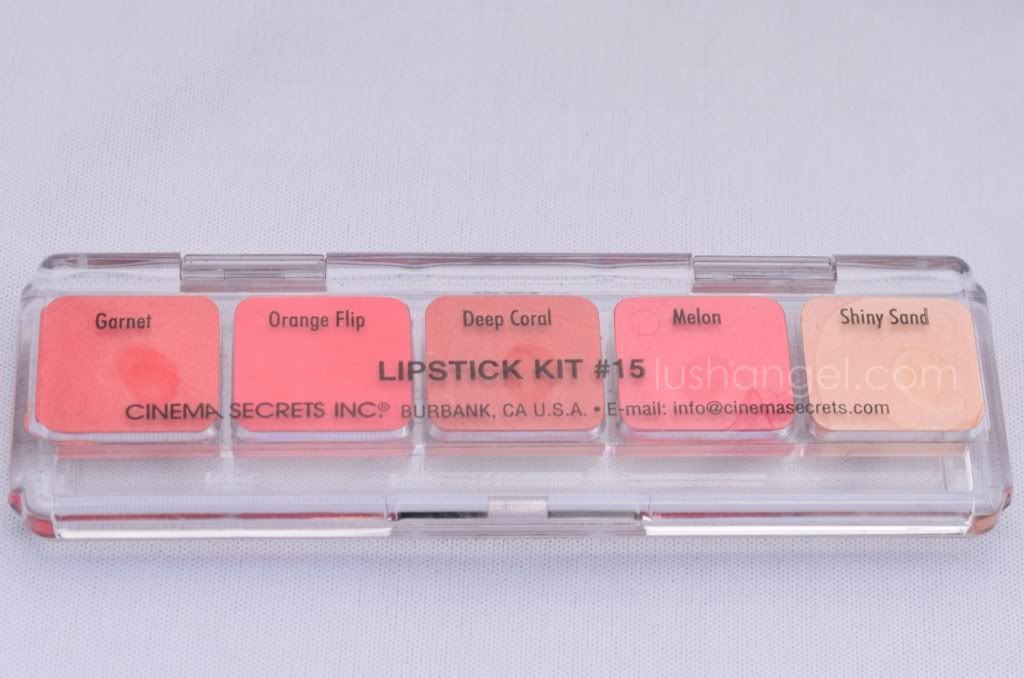 they have a number of palettes that come in different colors.
 they don't feel heavy or waxy when worn.
I wish…
it's less expensive. A palette costs about PHP 1,700. It's economical though for those who won't use it for everyday. If you think about it, getting 5 shades of full-sized lipsticks can even cost more when added together (of course, that depends on the brand). If you don't consume them in 2 years time, they can just be put to a waste.
it lasts longer on the lips. Reapplication is a must after eating or drinking.
there's a palette that comes in different family colors. As far as I know, a palette comes in shades that's more or less close to each other. This is definitely useful for makeup artists. For personal use though, I'd rather have various colors that would suit different occasions.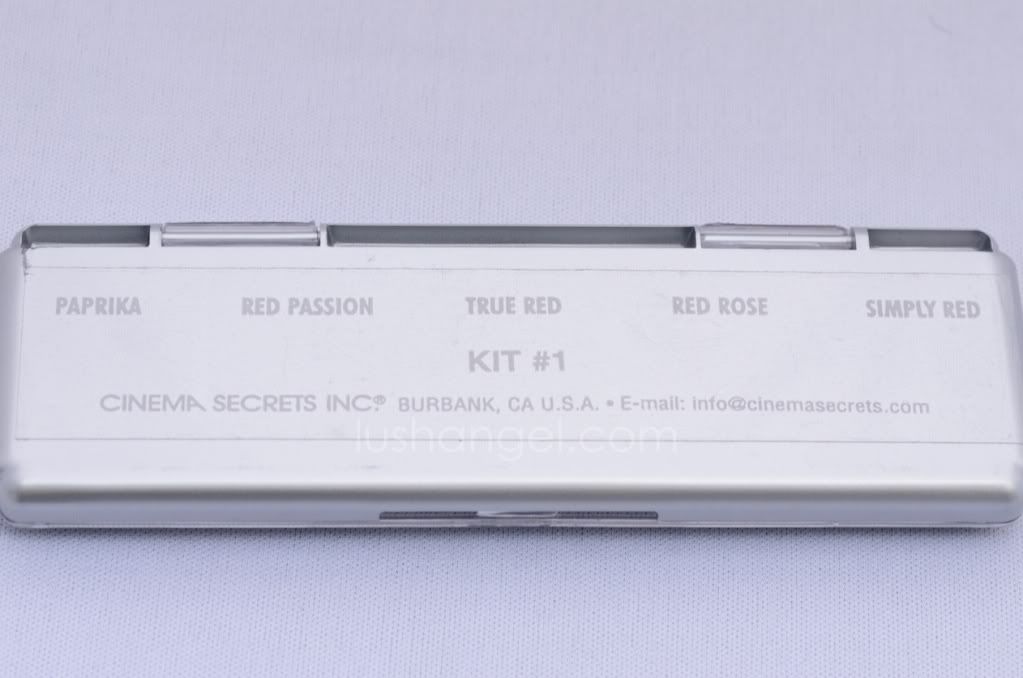 the case comes with a mirror. For personal use, a mirror almost always comes in handy for retouching.
it's easy to retouch. When you're in a rush, the easiest and fastest way to retouch is to slide a tube of lipstick on your lips. With this palette, you'll still need to bring out your lip brush and a mirror to apply.
all colors are useable. For some, not all shades in a palette may suit one person. Again, this wouldn't be a problem for makeup artists since it's always nice to bring along different shades of lipsticks for clients.
Application Tips
Before doing your makeup, apply lip balm on lips in preparation for lipstick application later on.
When you're ready to put on your lipstick, blot the lip balm with a tissue paper first. This is to prevent the lipstick from sliding off.
For makeup artists, use a spatula to get lipstick from the palette. This is for sanitary purposes.
For defined lips, use a lip brush to apply lipstick.
Use a lip pencil for an even more defined lips. A lip pencil in natural color is the safest to go with any lipstick.
Store your lipsticks in a cool and dry place.
Swatches
Lipstick kit #15 (Coral Reef)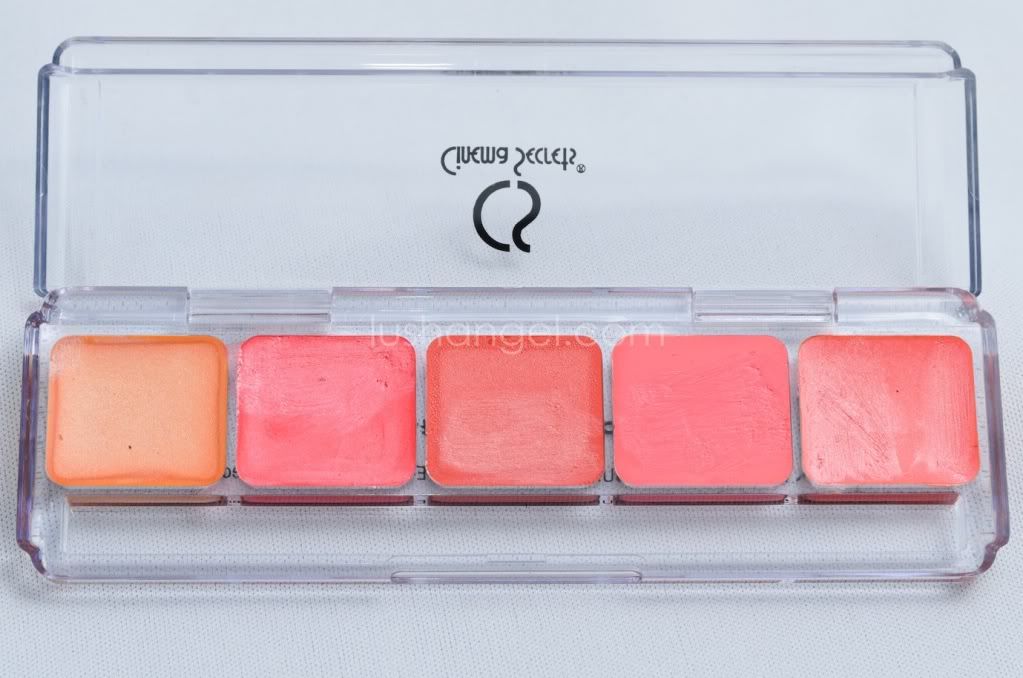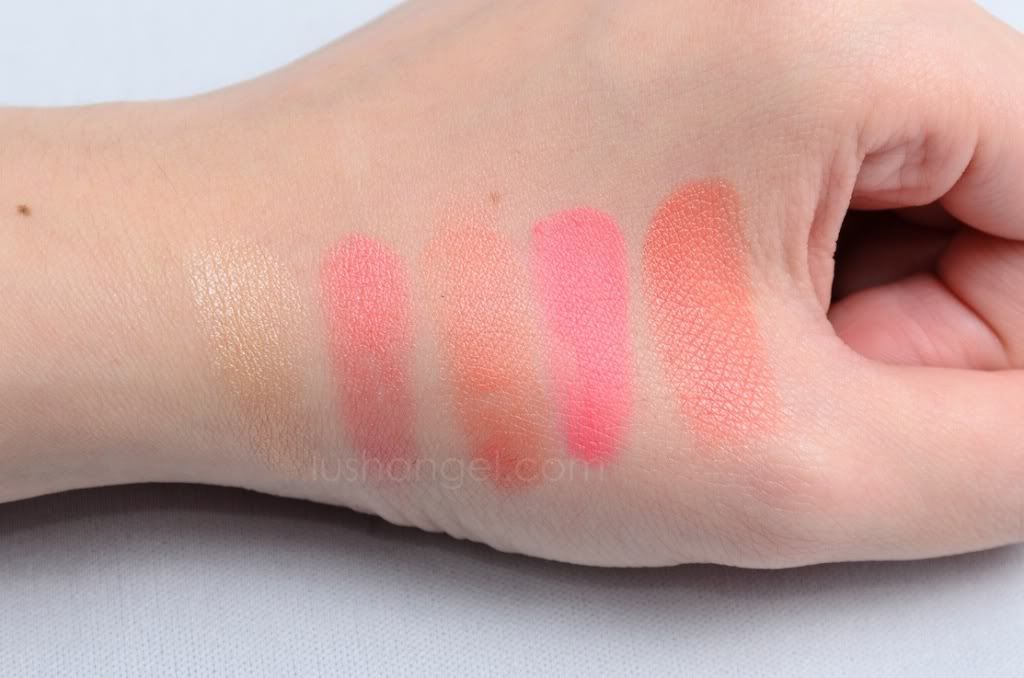 I wore the Garnet (rightmost color) in my Valentine's Day Makeup, as seen in THIS POST.
Lipstick kit #1 (Buy Me Love)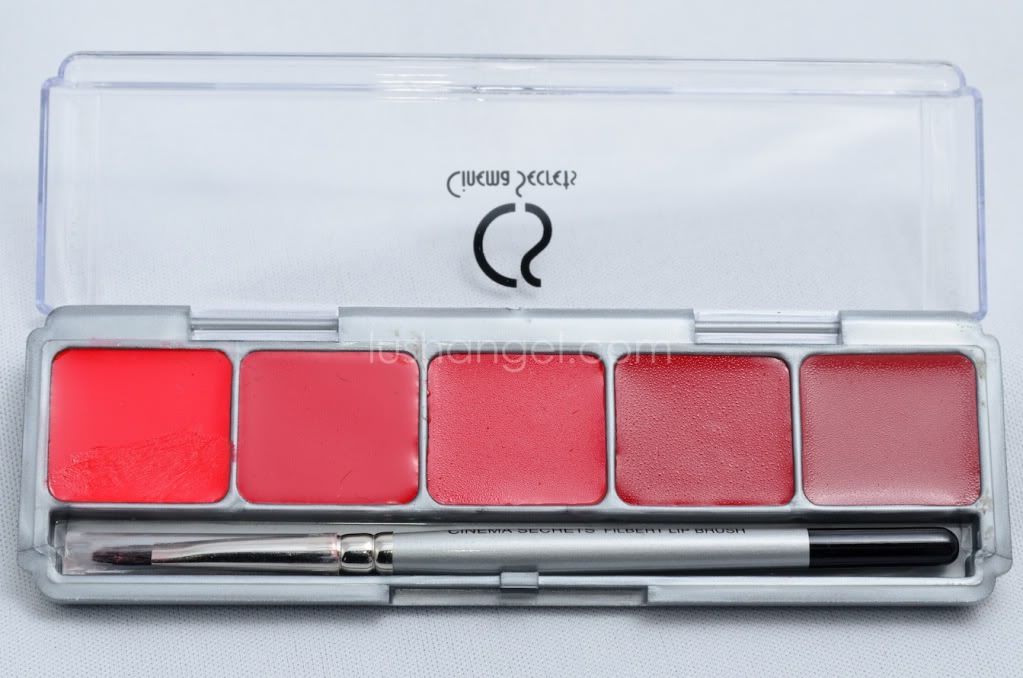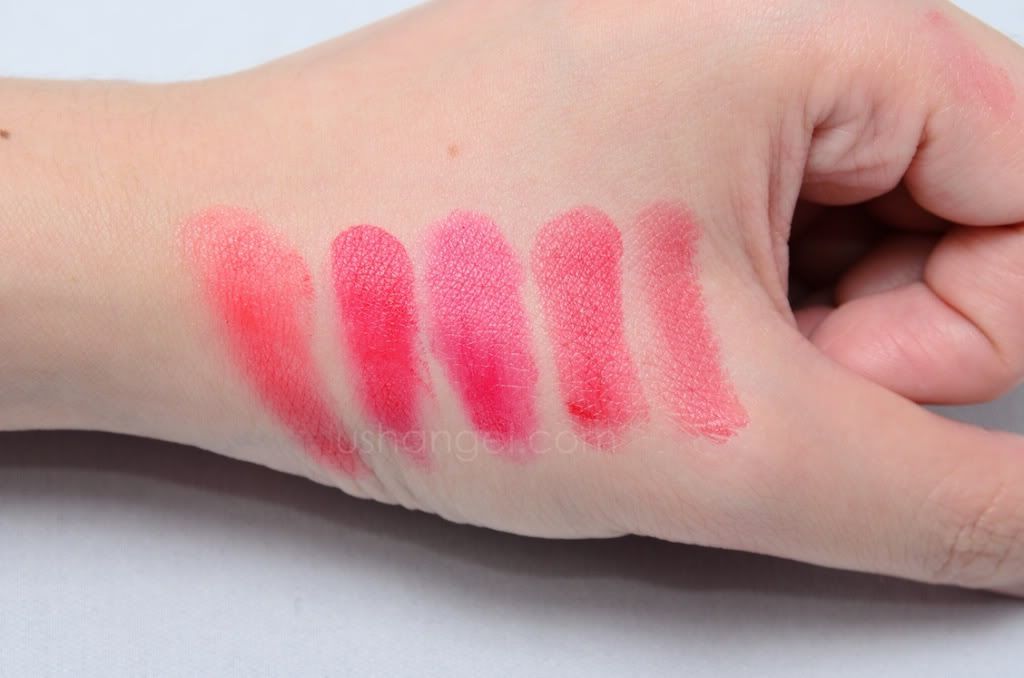 Conclusion
I would recommend Cinema Secrets Lipstick Palette to those who love lip palettes or those who are into lipsticks in various shades. This palette would turn out to be more economical than getting 5 full tubes of lipsticks. These lipstick palettes are also perfect for makeup artists. For those who are on the look out for lipsticks that are pigmented, non-waxy and light on the lips, Cinema Secrets is definitely worth a try!
Cinema Secrets is available in the following department stores: SM Makati, SM Mall of Asia, SM Megamall, SM North EDSA, Landmark Trinoma, Landmark Makati, PCX Alabang Town Centre, PCX Rockwell, Crossings Quezon Avenue, Sta. Lucia Mall, Shoppersville (Katipunan Ave.), and Cinema Secrets Main Showroom (Belman Building, 78 Cordillera St. cor Quezon Ave. Quezon City, Philippines)