After the haute couture dresses as seen in my previous post, let's move on to casual clothing. From Michael Cinco's one of a kind fashion show, I rushed to another hall in SMX to witness GUESS Fall/ Winter 2011 and Spring/ Summer 2012 Collections. (Special thanks to Ed Lorenzo for the invite!!!)
It was definitely a perfect way to end the night. Why? The show was a partyyyy!!! Sanya Smith was the DJ for the night. Drinks were served, while models started walking down the catwalk.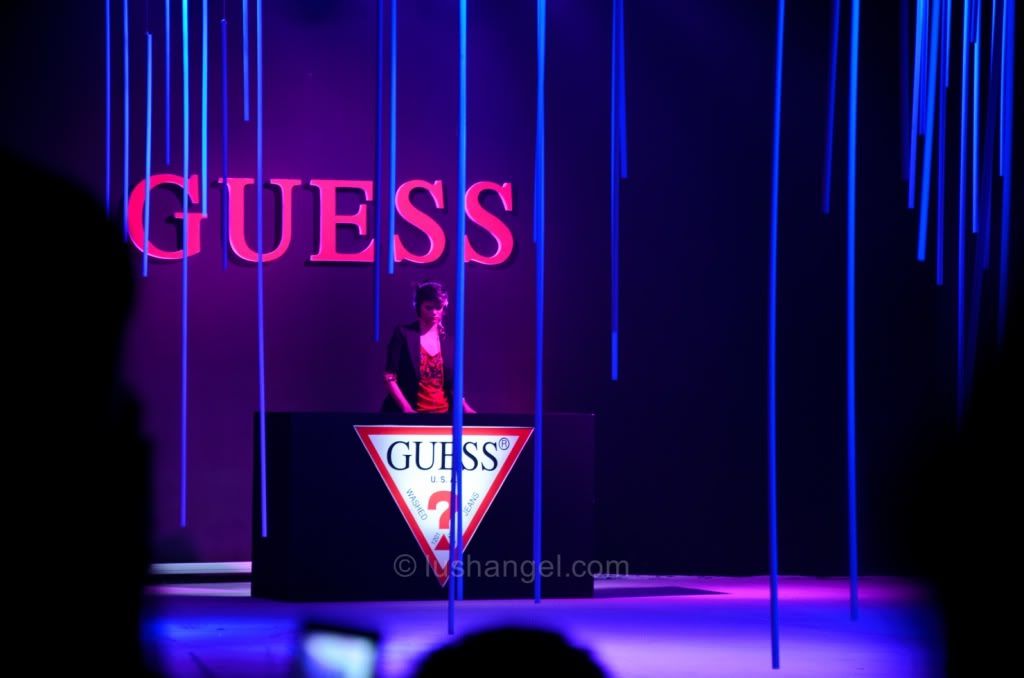 GUESS Fall/ Winter 2011 and Spring/ Summer 2012 Collection was a mix of all-American style, rock star and old-Hollywood. The women's collection, as expected, is sexy and fierce, yet classy. They featured body-hugging dresses, figure-flattering jeans and shorts, and sexy blouses and corsets. Everything was really hawt!!! 😀 As for the guys, they were more laid-back, like the boy-next -door type. Something I really like! 😀
Here are some photos during the show. You can click on them to enlarge.
And what surprised us? The ramp was graced by a number of celebrities, such as John Hall, Zia Quizon, Paulo Paraiso, Bubbles Paraiso, Jamilla Obispo, Jay-R and Maxine Magalona.
Congratulations to the return of GUESS to the Philippine Fashion Week! 😀 The collection is indeed burning hawt!!! 😀 Love it!!! 😀