Let's take a quick break from Europe and let's go back to Asia. It's about time to talk about fashion again. 🙂
But before anything else, let me bring you to another famous fashion street in Singapore. Think of the Meatpacking Distict in New York or Le Marais in Paris. If you're into unique and eclectic finds, don't forget to drop by Haji Lane when in Singapore. This narrow lane is where independent fashion boutiques can be seen. It's really a fashion paradise.
Haji lane is located within Arab Street. The whole area is picturisque as it's rich in Islamic history and culture. It's actually very easy to get here via MRT. Just get off the Bugis Station and walk towards Park View Square or Raffles Hospital. You'll then see a row of small shops. Haji Lane is in between Arab Street and Bali Lane.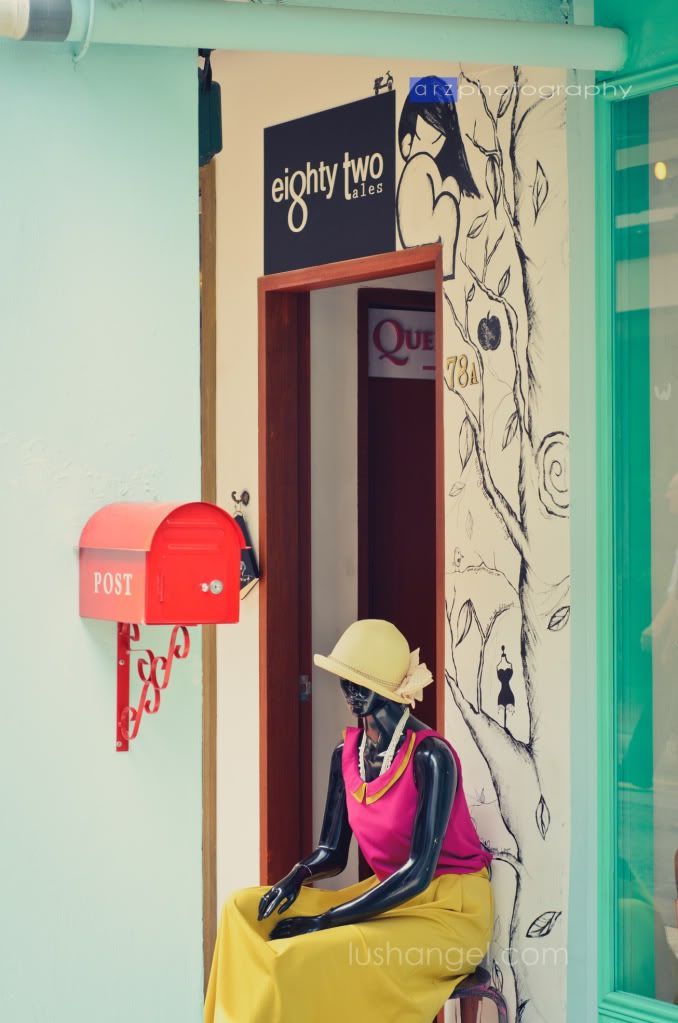 With these sights around, I definitely won't leave the place without doing an outfit shoot. Haha! 😀 Here's what I wore that day…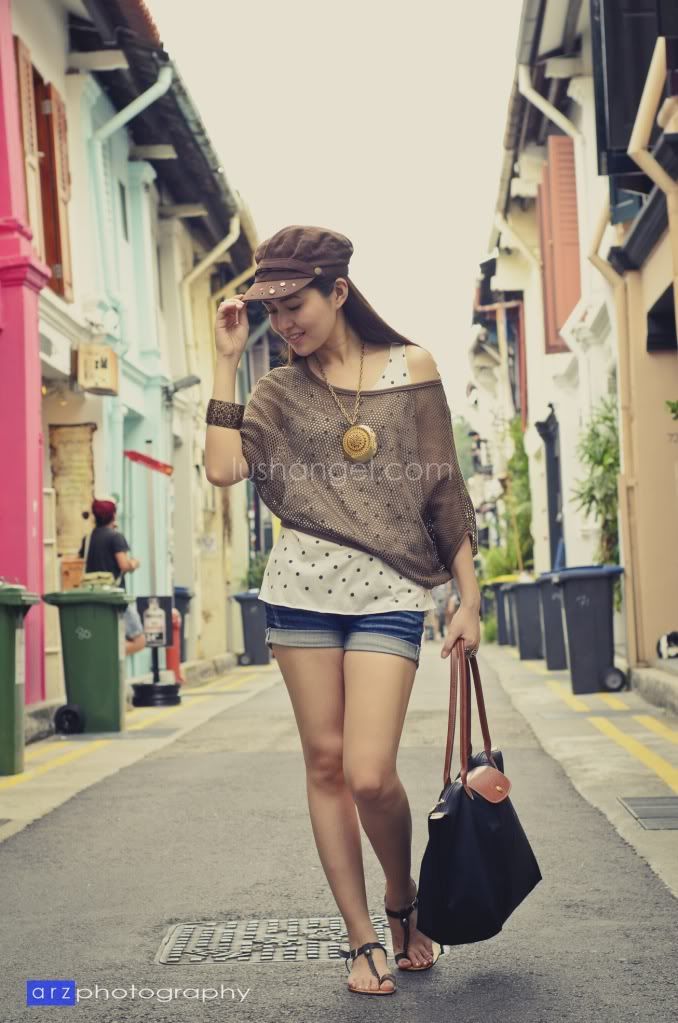 Instead of wearing a plain tank top underneath my overlay crochet top, I opted for a polkadot sando.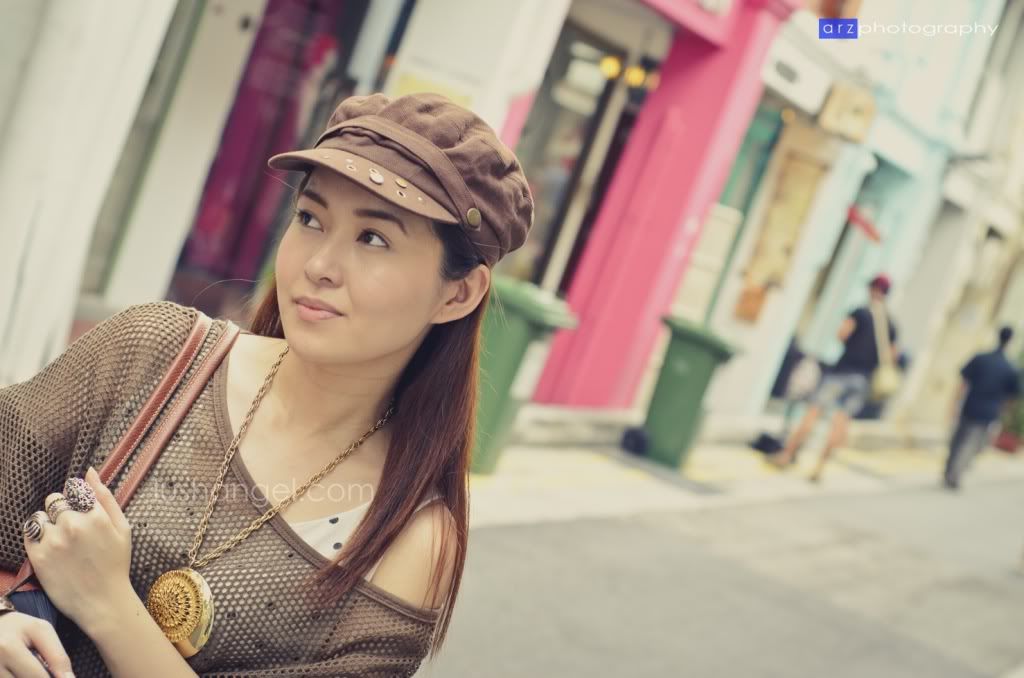 And of course, I had to wear shorts and a cap to beat the heat!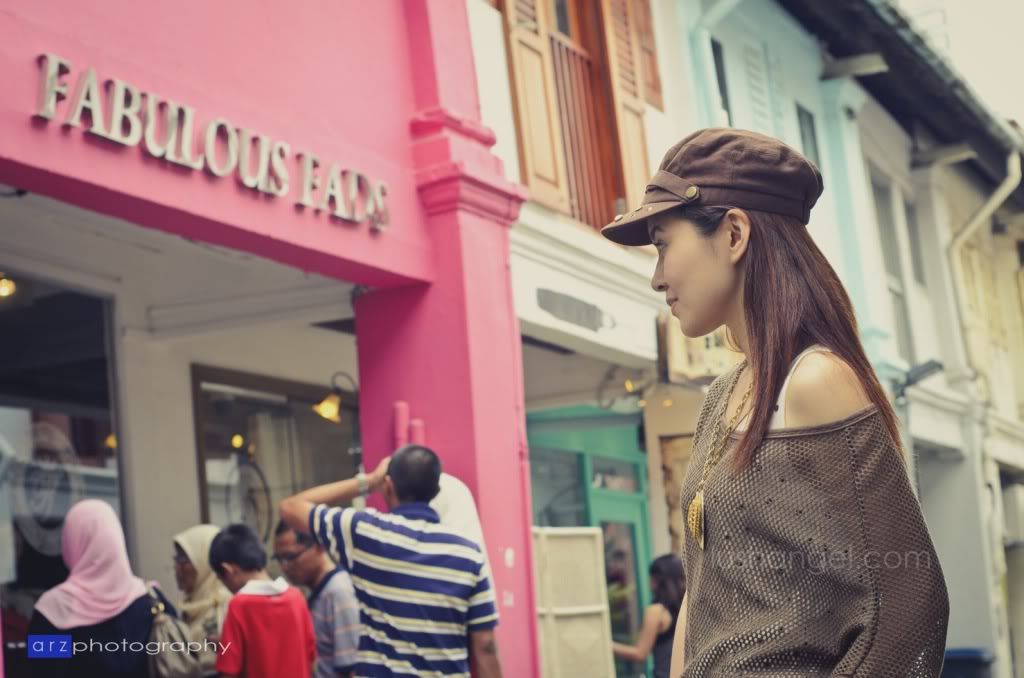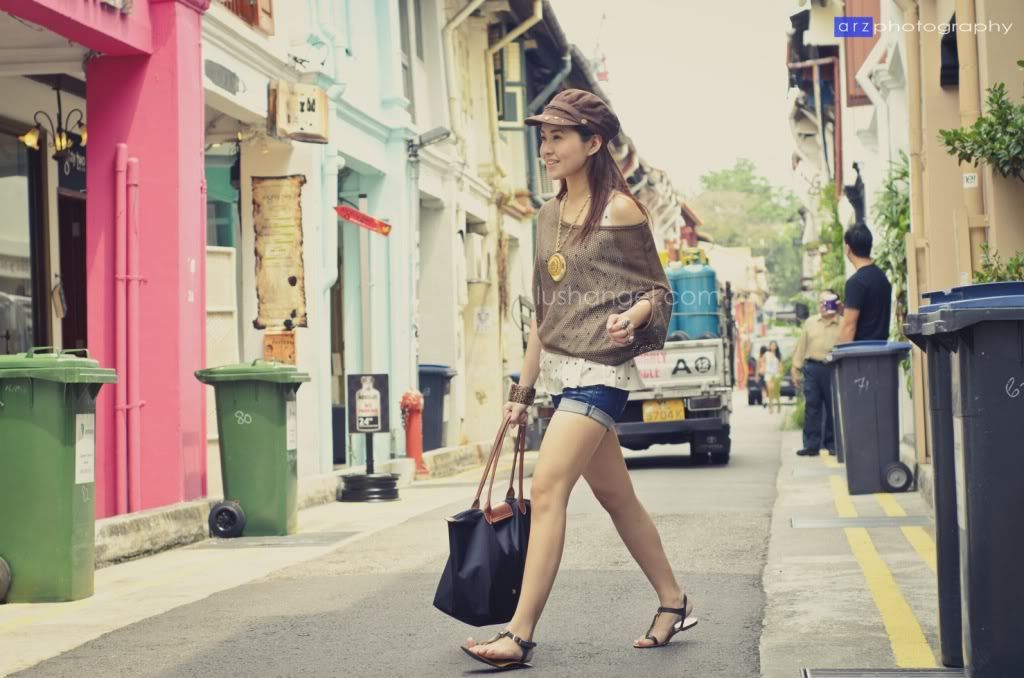 Oh, and the street is not all about clothes and accessories… 😀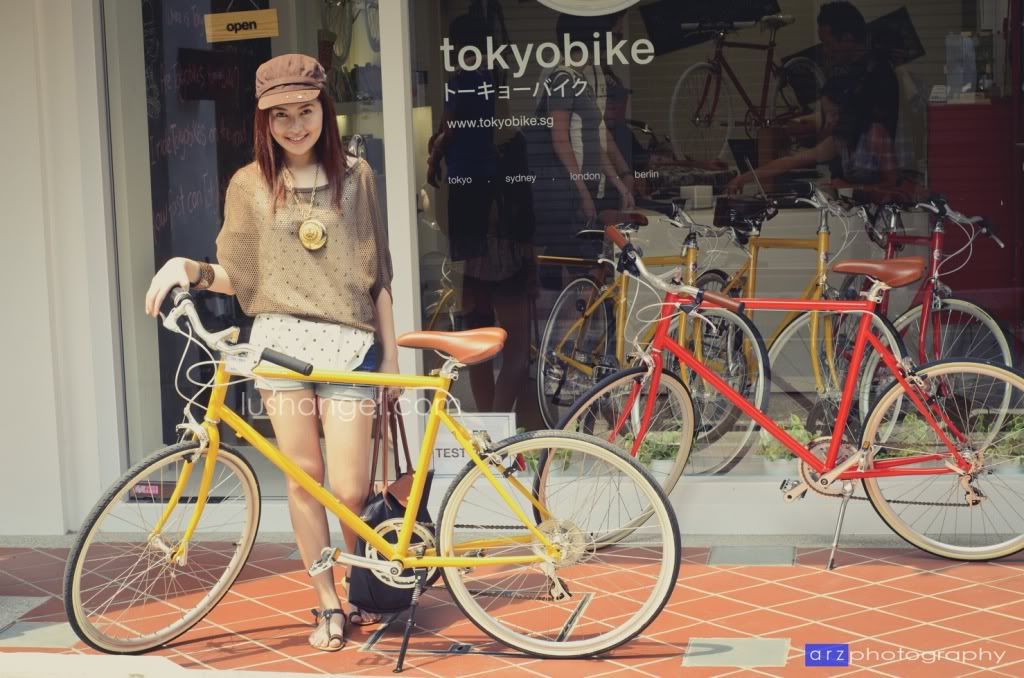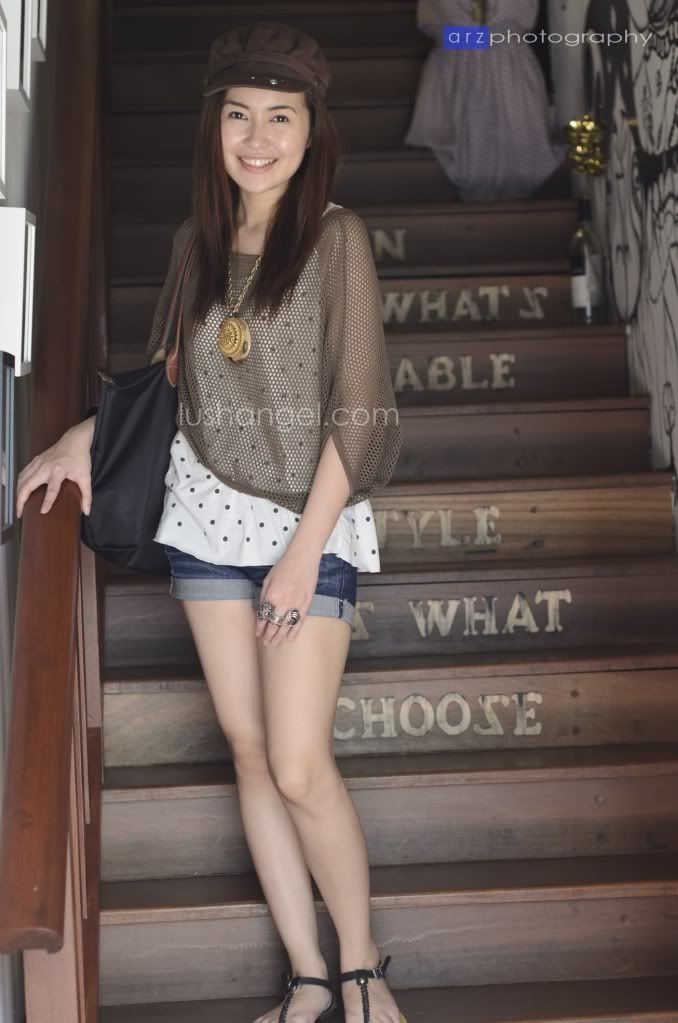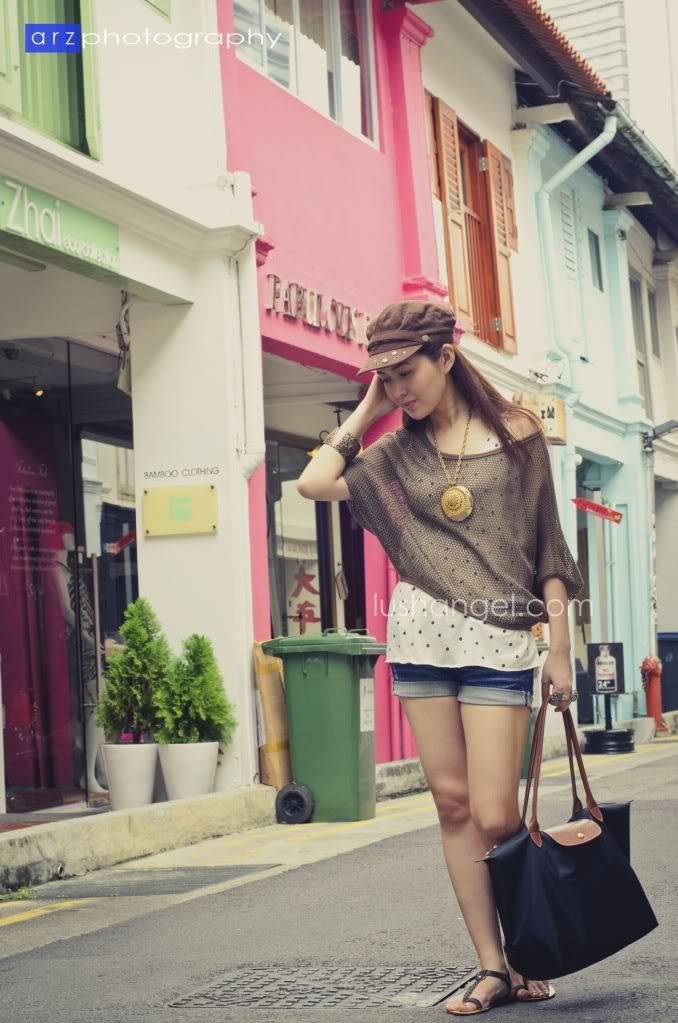 Crochet layer: from Hong Kong
Sando: K.A.T. Collection
Shorts: Papaya
Studded cap: from Paris
Sandals: from Bangkok
Tote: Longchamp Le Pliage
Vintage necklace: from mom
Bangle: from London
Rings: H&M and from bazaars