Last Saturday, I spent the night with gorgeous ladies at Picasso Boutique Hotel for an amazing skincare launch. If you're following me on Instagram (lush_angel) and Twitter (lush_angel), you probably saw some photos of it. I'll share more about it in my next post. Anyway, for my OOTD that day, here's what I wore for dinner… and night out.
I was wearing a midrib lace corset from Forever 21. I love how it fits me perfectly. I can still breathe and eat normally. Haha! 😀
It has lace detail in front and mesh at the back.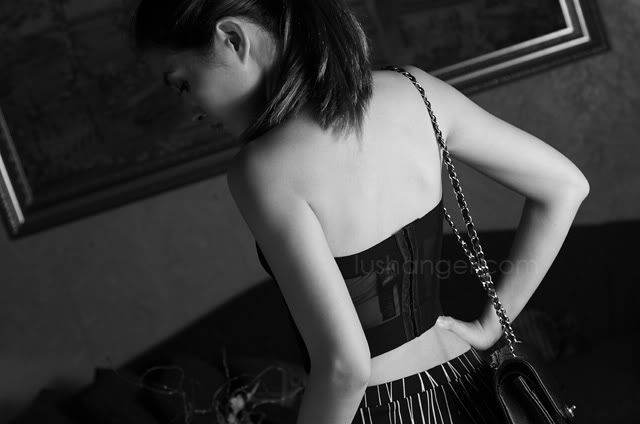 A midrib corset is best paired with high-waisted pants, skirt, or shorts. Of course, if you want to show some curves, just below the belly button is perfectly fine as well.
I got this printed slacks at Giordano Ladies during the outlet visit I shared in THIS POST.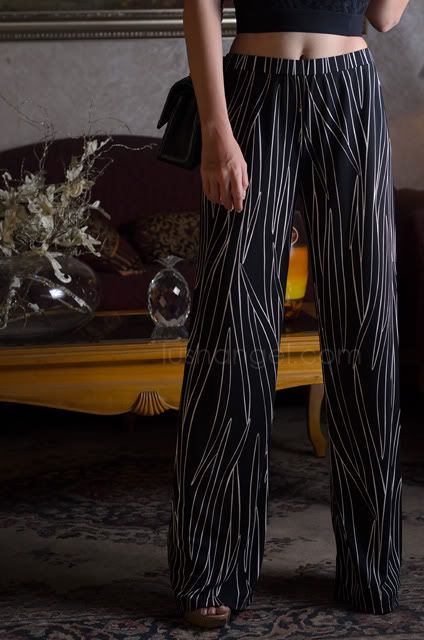 I don't think I can be comfortable walking around with corset and slacks only. I still need to cover up.
So as not to cover the corset completely, I chose a crochet blazer-like sweater from Zara. At least there's still some peek-a-boo going on. Haha!
I kept my accessories to a minimum. I just wore a statement necklace and a watch.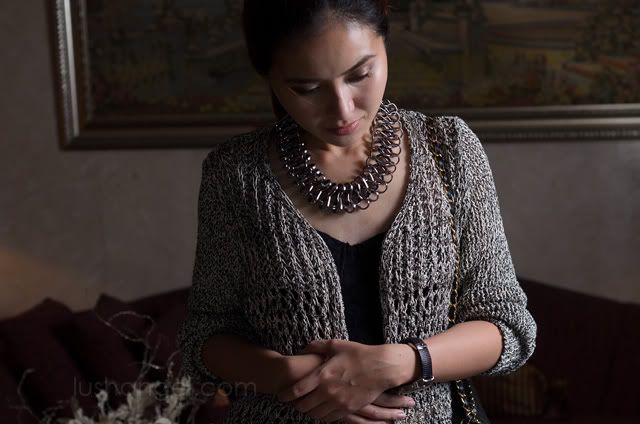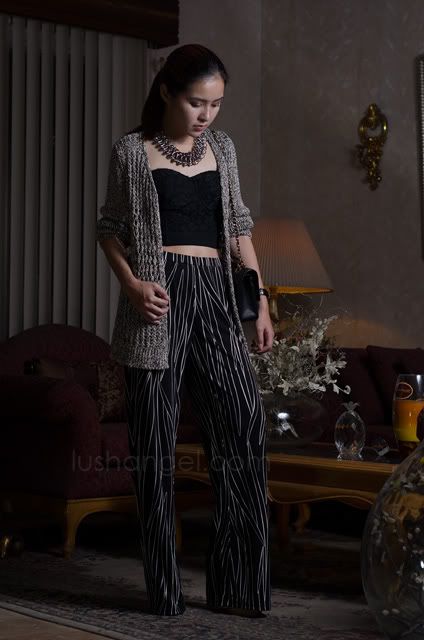 Corset: Forever 21
Sweater: Zara
Slacks: Giordano
Shoes: Forever 21
Purse: Chanel 2.55
Necklace: Bloggers United
Watch: Philip Stein