I'm a meat lover. That's a given. It was during my Singapore trip that I was able to try the best Wagyu Beef I've ever tasted so far. It was so soft that it literally melts in my mouth! Oh gawd! Now I'm craving as I write this!!!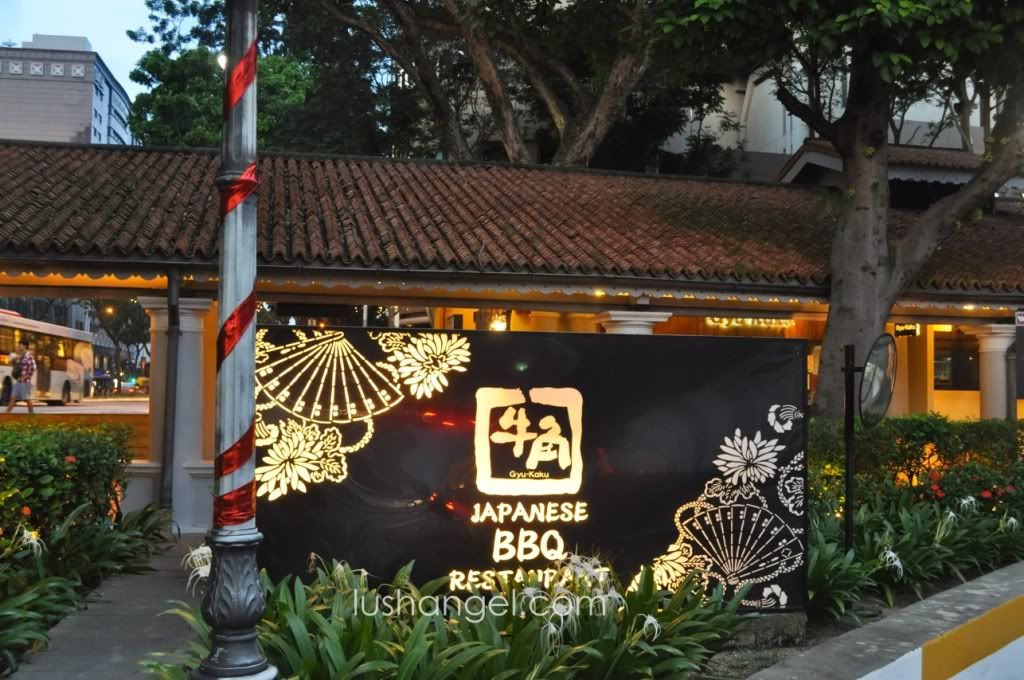 Gyi-Kaku Japanese BBQ Restaurant is located at Chijmes, Singapore. Chijmes used to be a Catholic convent (Convent of the Holy Infant Jesus) and convent quarters (Caldwell House). Now, it's one of the popular dining places in Singapore. Most restaurants are a bit pricey though, but the ambiance at night is just so romantic.
Lights everywhere! Simply perfect for date nights! 😀
We ordered the Botan Set for 3 persons. We came from Universal Studios that day so just imagine our appetite that time. LOL! The Botan Set includes the following: Kim-chee, Korean Style Cucumber Pickles, Assorted Sausage & Bacon, Choice of Salad, Wagyu Tongue, Wagyu Nakaochi, Wagyu Rump Cap, Lamb Chop, Buta Karubi, Ebi Foil Grill, Ishiyaki Bibimbab, and a Choice of Dessert.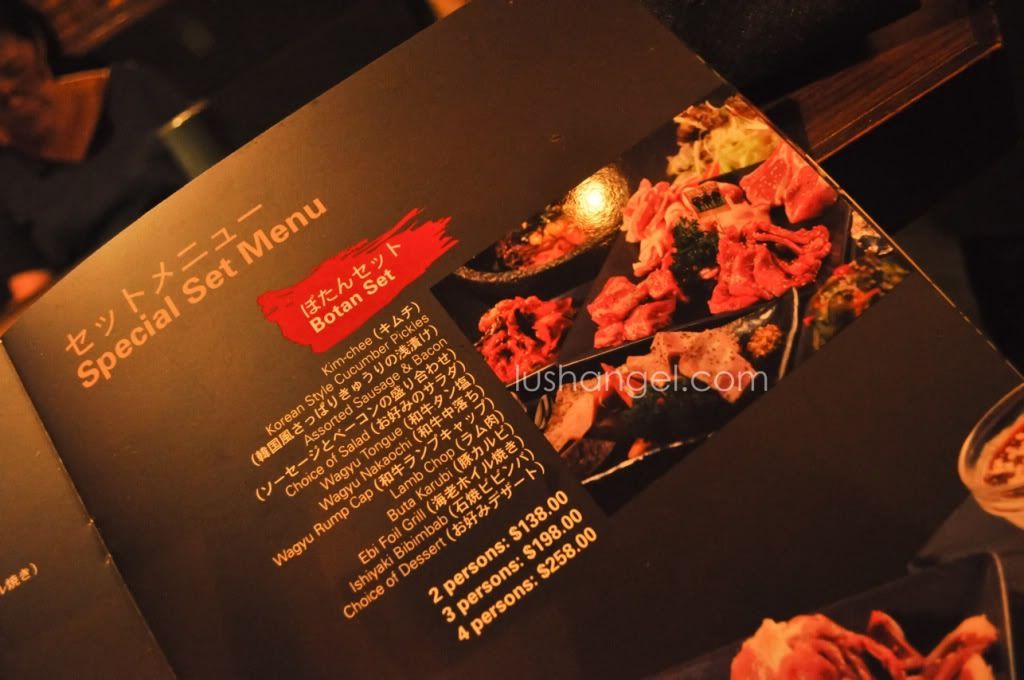 For the salad, we chose to have Horenso (Japanese Style Spinach) Salad. I'm very picky when it comes to salad. I don't eat vegetables that much that's why the dressing is very crucial. This one did not disappoint. In fact, it's now one of my favorites. The bad thing is, the set only comes with a small cup of salad. 🙁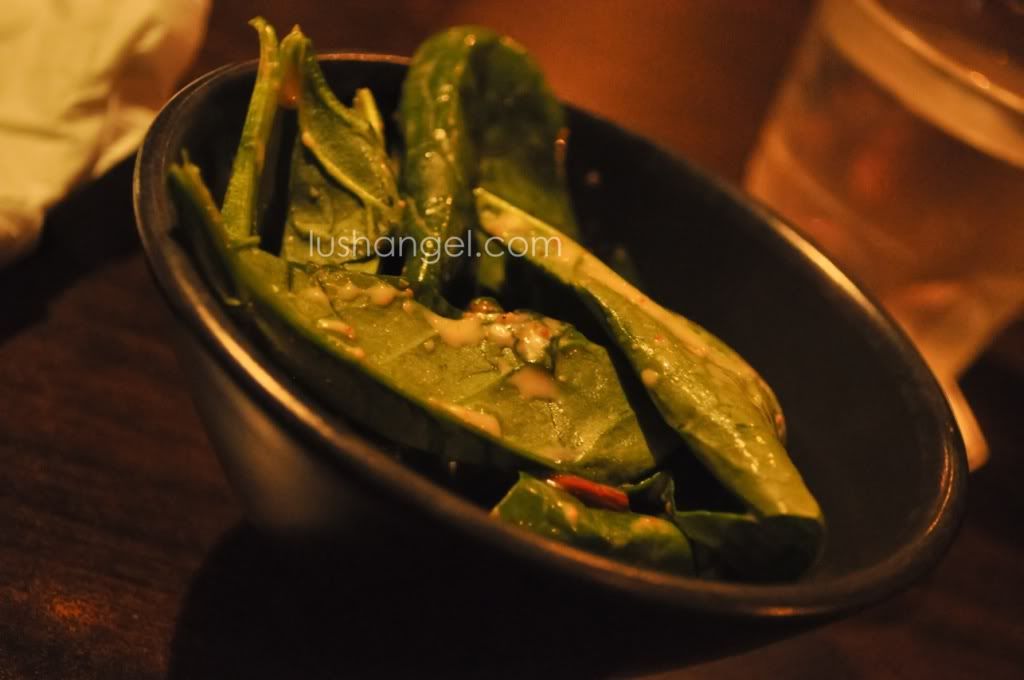 When our main course arrived, I then understood why there wasn't much appetizer. The main course was quite huge. It consisted of different kinds of meat, as seen in the menu above. Since it's barbecue style, we had to cook them in front of us- something not everyone likes. Our clothes smelled smoke after. Well, we didn't mind. The smoke was worth it! LOL! 😀 Everything was delicious, even the sausages, bacon strips, and lamb chops.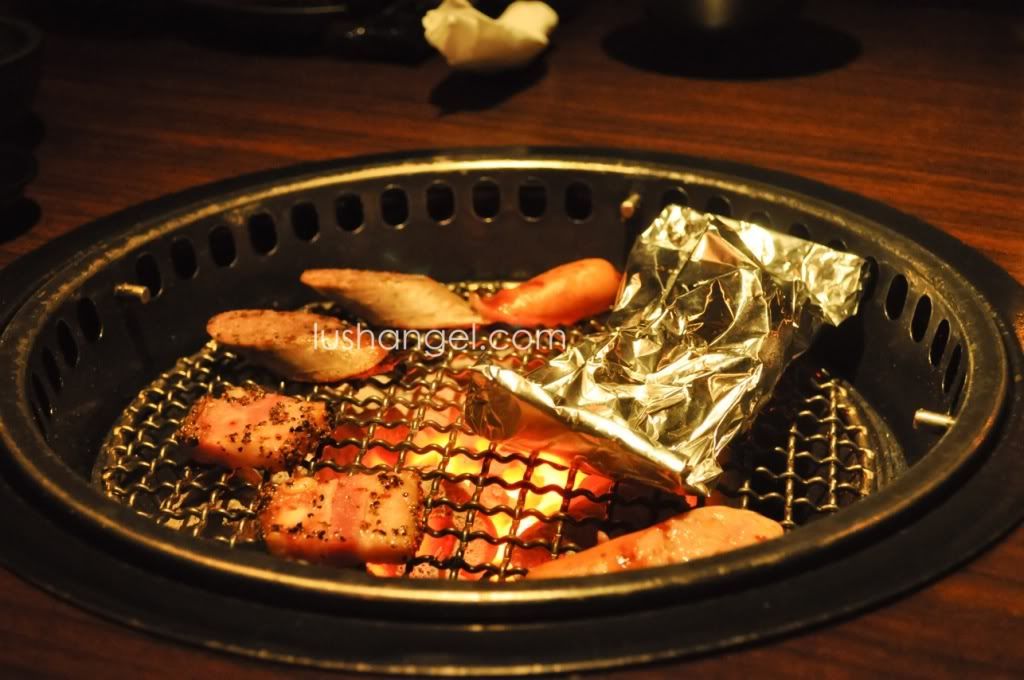 But obviously, the thinly sliced Wagyu beef was the best! I haven't tried any Wagyu as soft and juicy as this!
To end the meal, we were asked to choose a dessert. For the first dessert, we chose something safe- as simple as vanilla ice cream.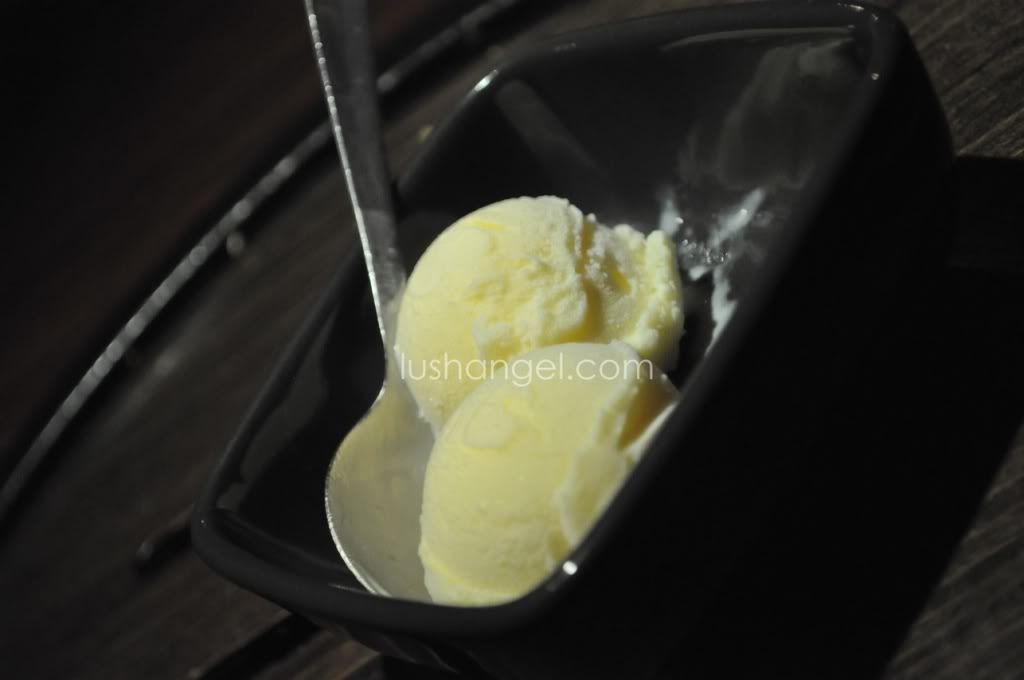 For the other dessert, we asked the server for her recommendation. When it arrived, it looked like a shot of alcoholic drink!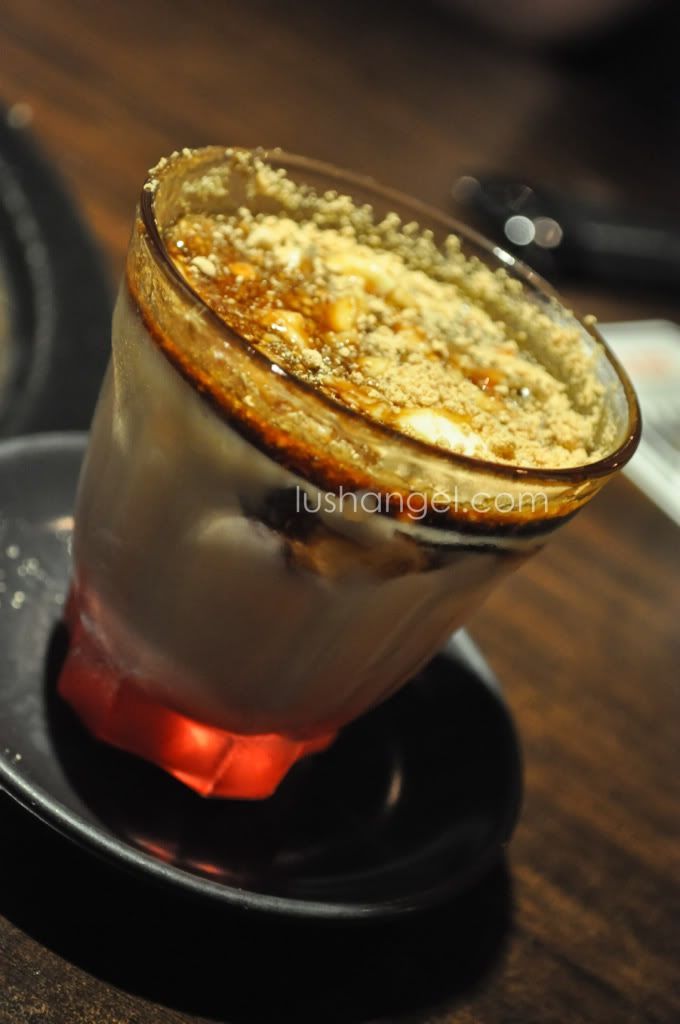 But when we tasted it, boy it was sooo delicioso! 😀 It was creamy sweet. It was just perfect to end a meal.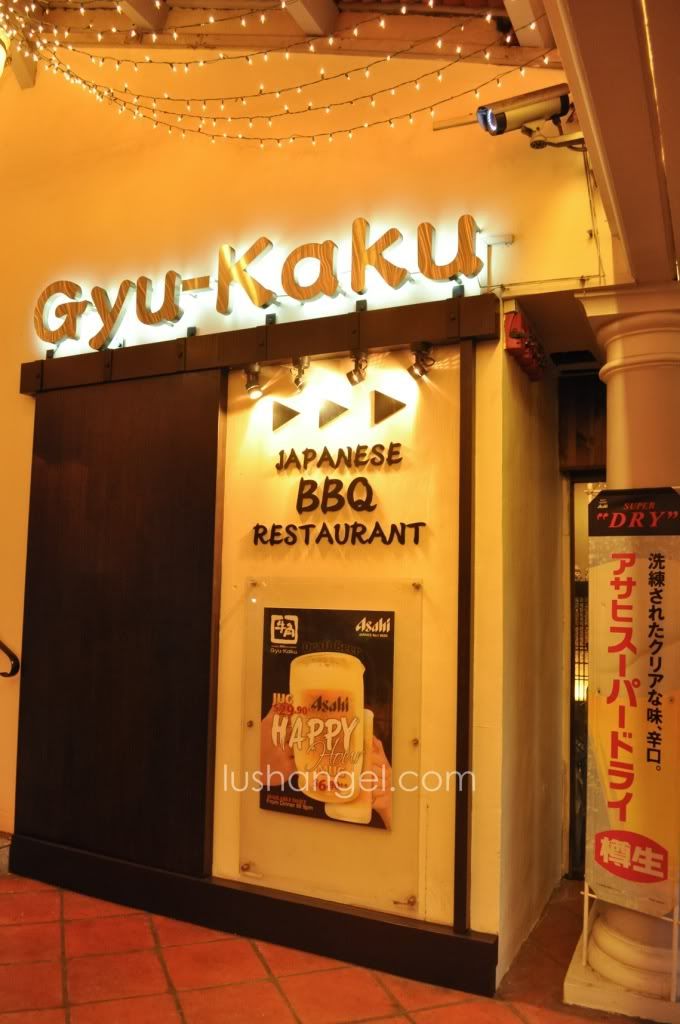 So when in Singapore and you have some money to spare for real good food, drop by at Chijmes and taste Gyu-Kaku Japanese BBQ Restaurant.