One of things I love to do in Singapore is to eat. Restaurants, food courts and hawker centers (similar to food courts, minus the air condition) are everywhere! You can never go hungry in Singapore! I've already shared a somehow upscale dining area, Chijmes. Here is another place in Singapore where you can dine and socialize- Clark Quay. It's best to go here at night when all the lights lit up.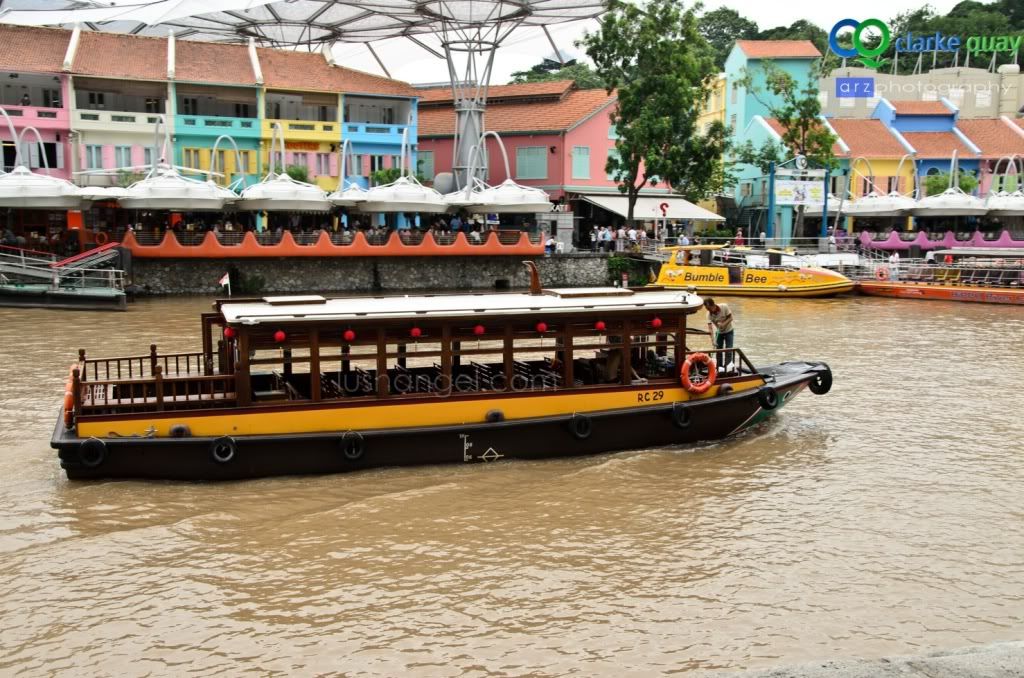 The ambiance has a hip vibe to it, making it a perfect place for those who want to eat, drink and dance. It's indeed a place of entertainment! 😀
Another must-see in Singapore is the now popular building, Marina Bay Sands.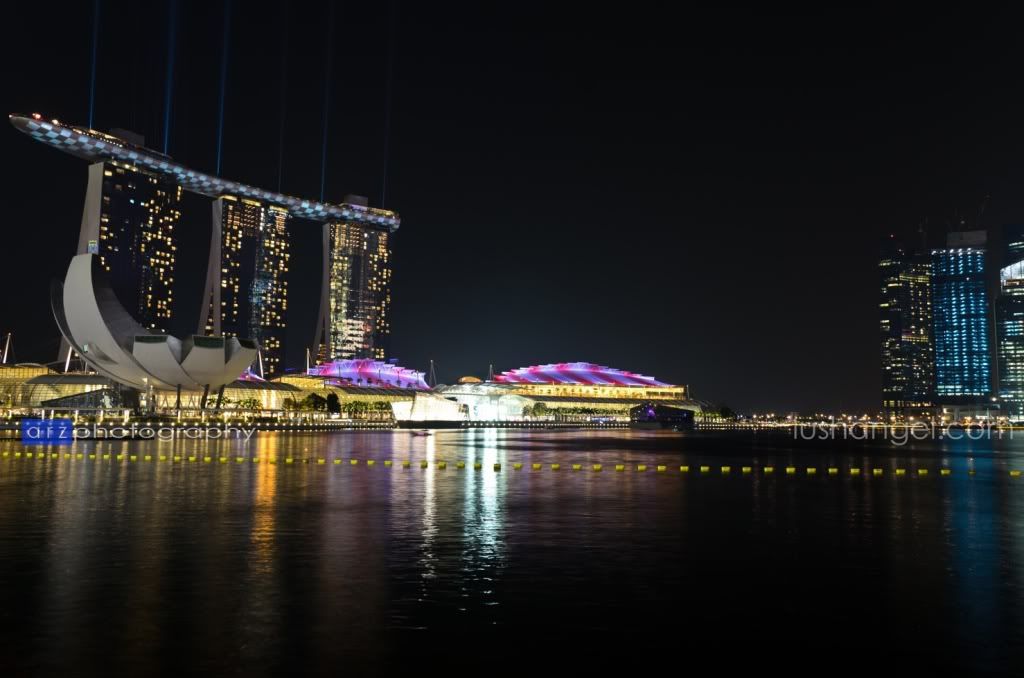 You can go up the viewing deck for SGD 20 per person. I'd say, it's a must. The view is just spectacular. Skip the Singapore Flyer (the London-Eye-looking Ferris Wheel) and just go up to the viewing deck of Marina Bay Sands if you want to see Singapore. It's best to go here late in the afternoon to have a glimpse of the sunset. Then, stay until it gets a bit dark, when lights around Singapore start to lit up.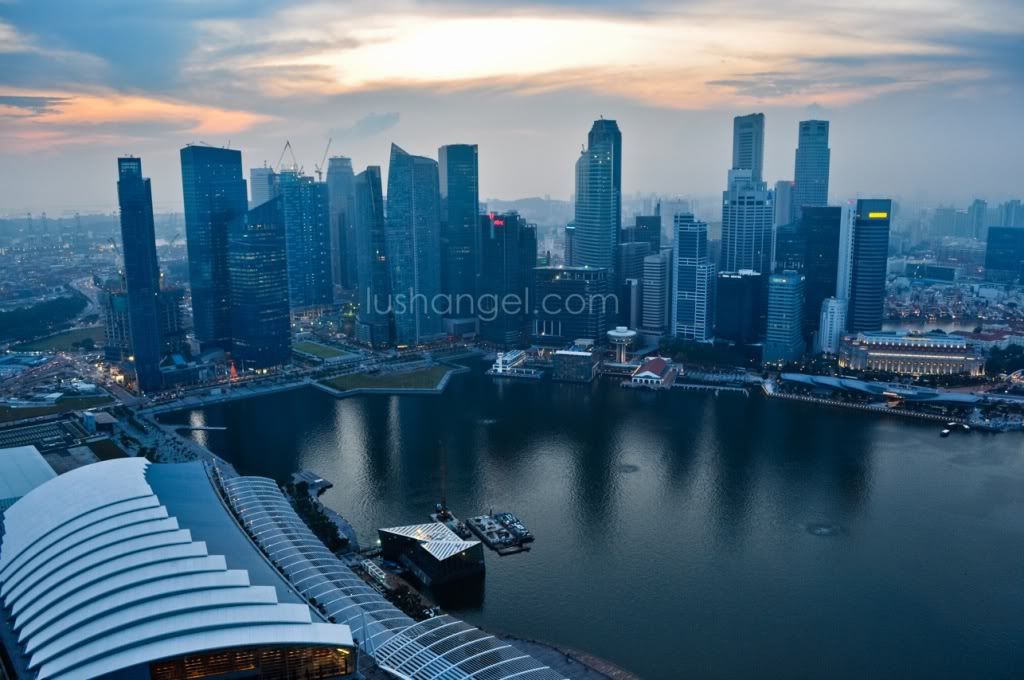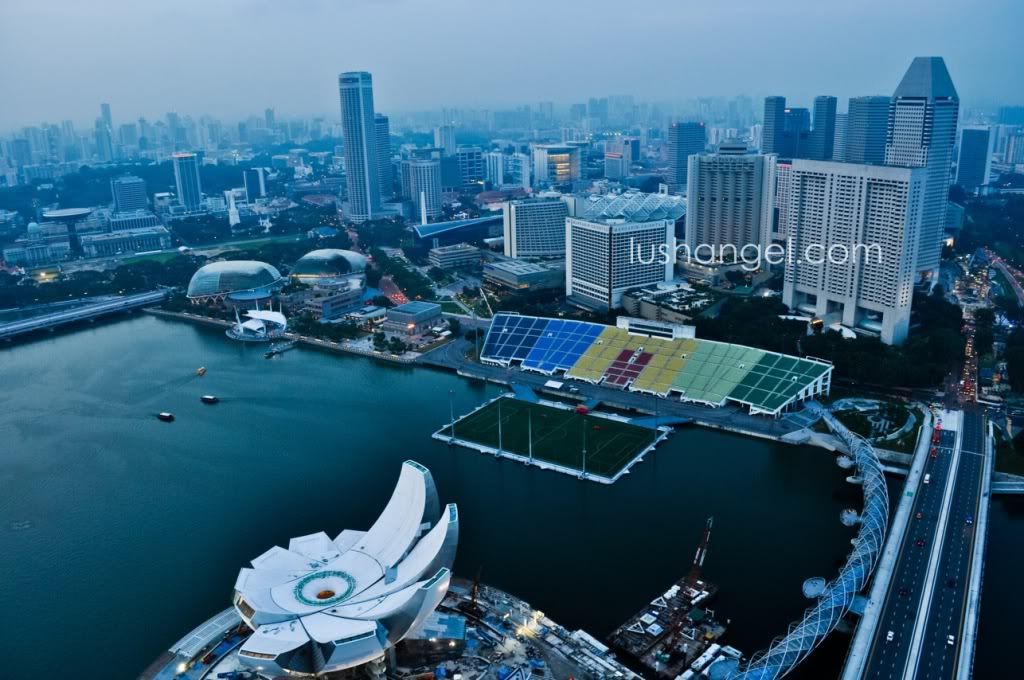 If you want to go for some luxurious shopping or "window shopping", The Shoppes at Marina Bay Sands is the place to be.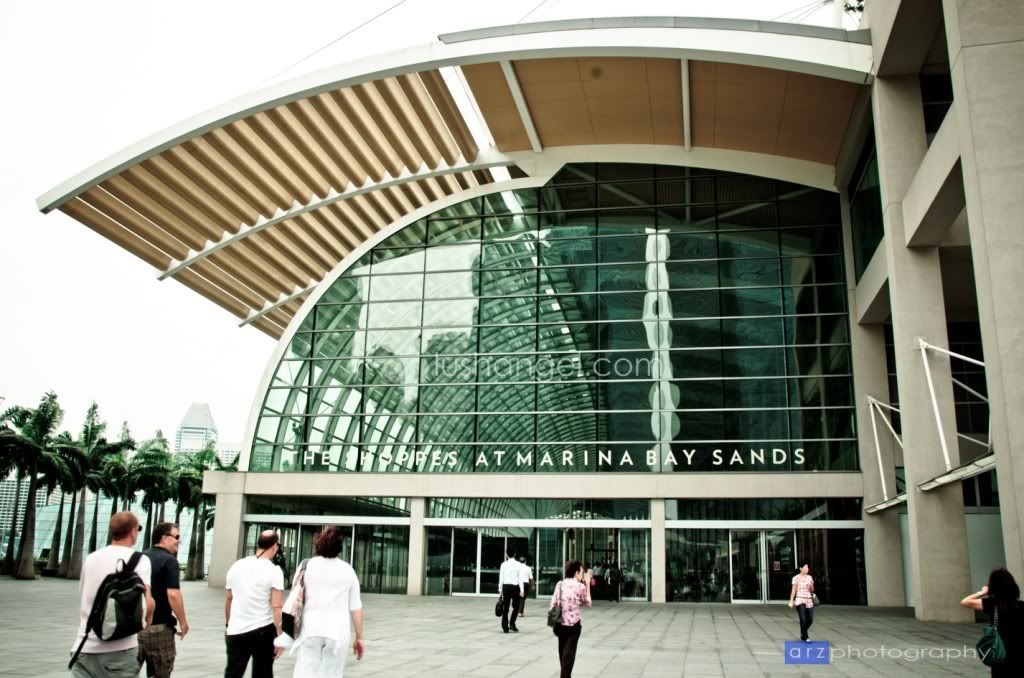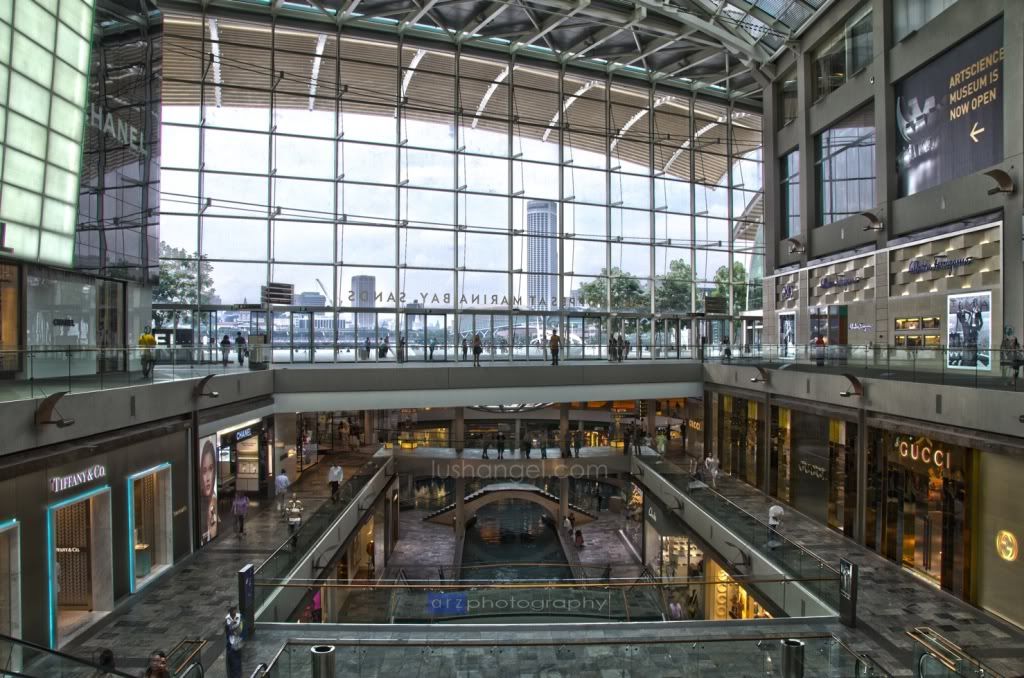 Now for my outfit… Time to be vain and pose around in these lovely places. LOL! 😀
I needed to wear something comfortable since I know I'll do a lot of walking. Remember this harem pants, as seen in this post? Now, instead of wearing it high-waisted, I pulled it down for a more loose and relaxed fit.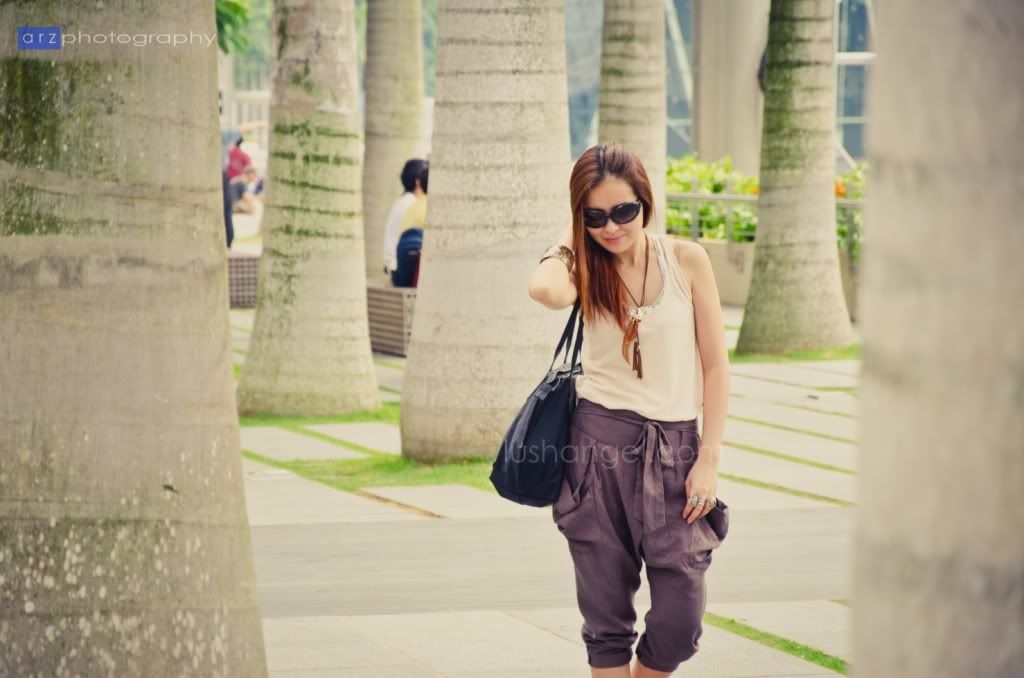 For my top, I layered two tank tops- one with a bit of embelishment on the neckline underneath a plain loose sando.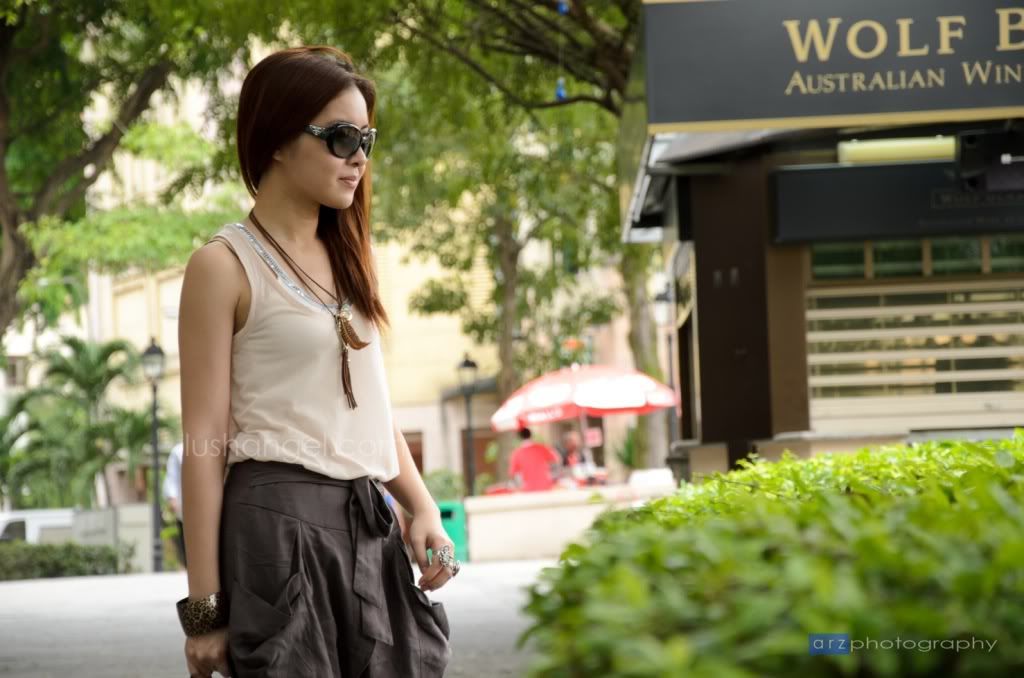 Oh, and a new tote to toss around… 😀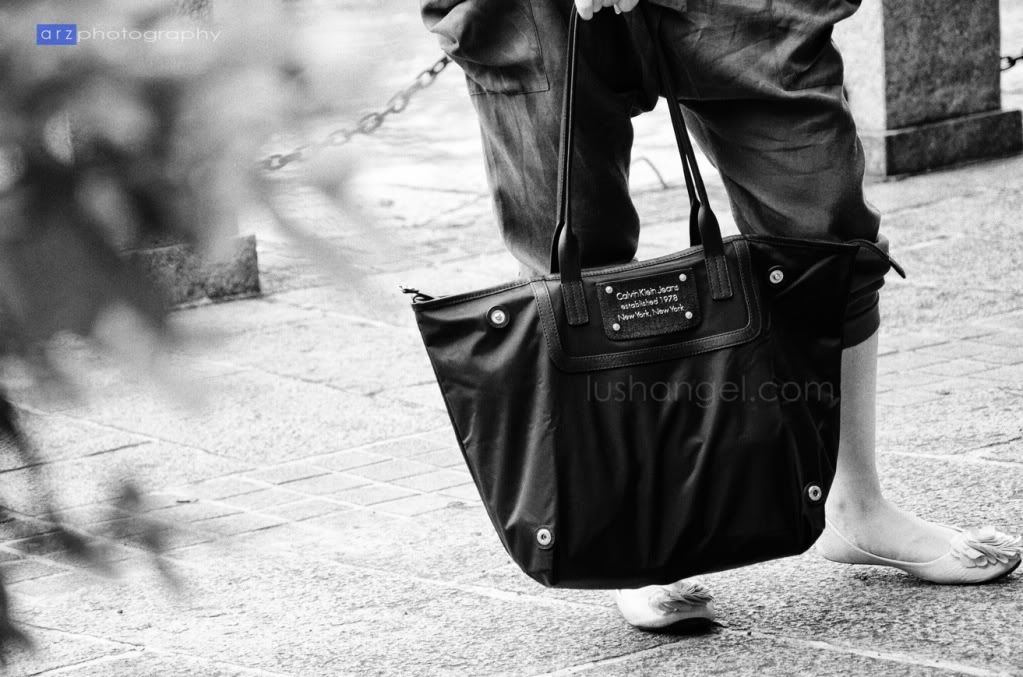 It's a foldable bag from Calvin Klein. It's made of nylon so I won't have to worry of getting it scratched. It's also lightweight, perfect for travel! 😀
crossing the street in Clark Quay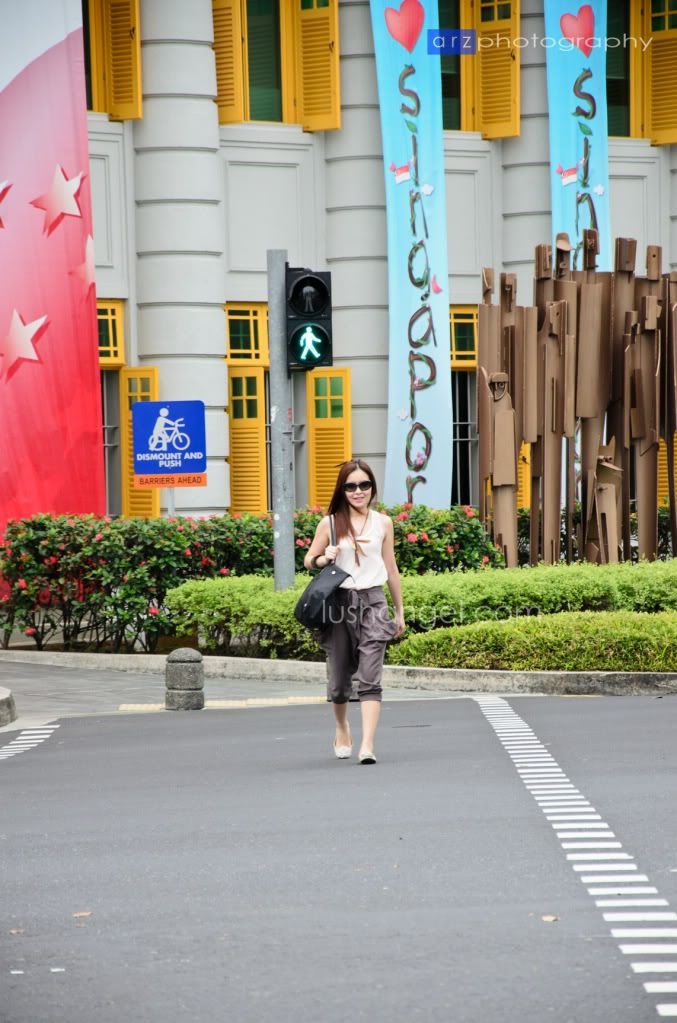 more photos around Marina Bay Sands
Sunnies is really a must when traveling! I go crazy when I forget to bring one. Haha! 😀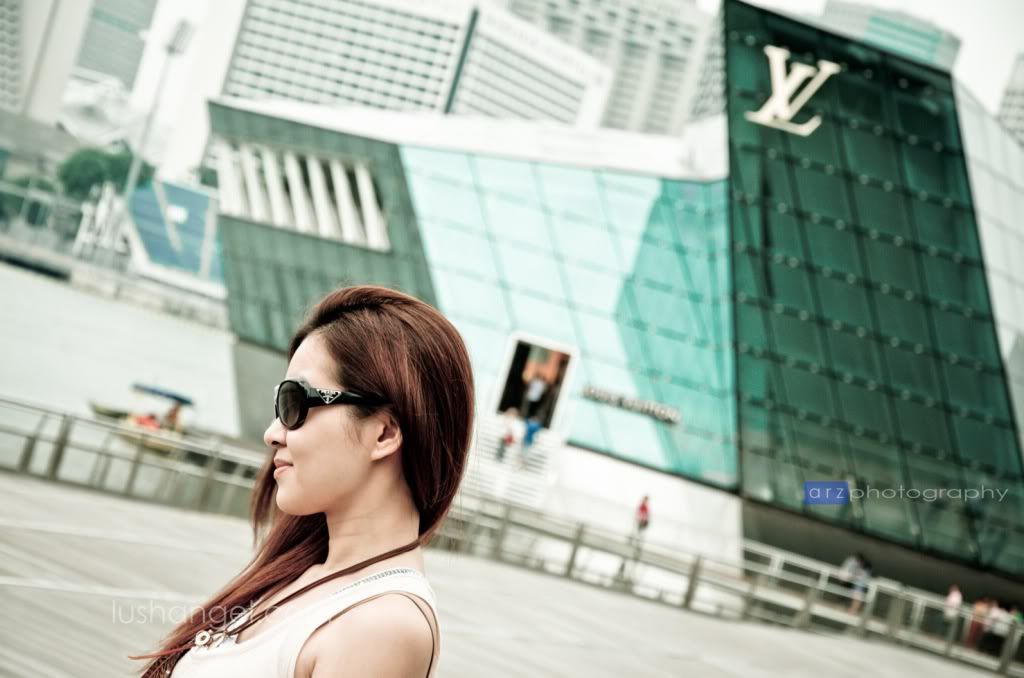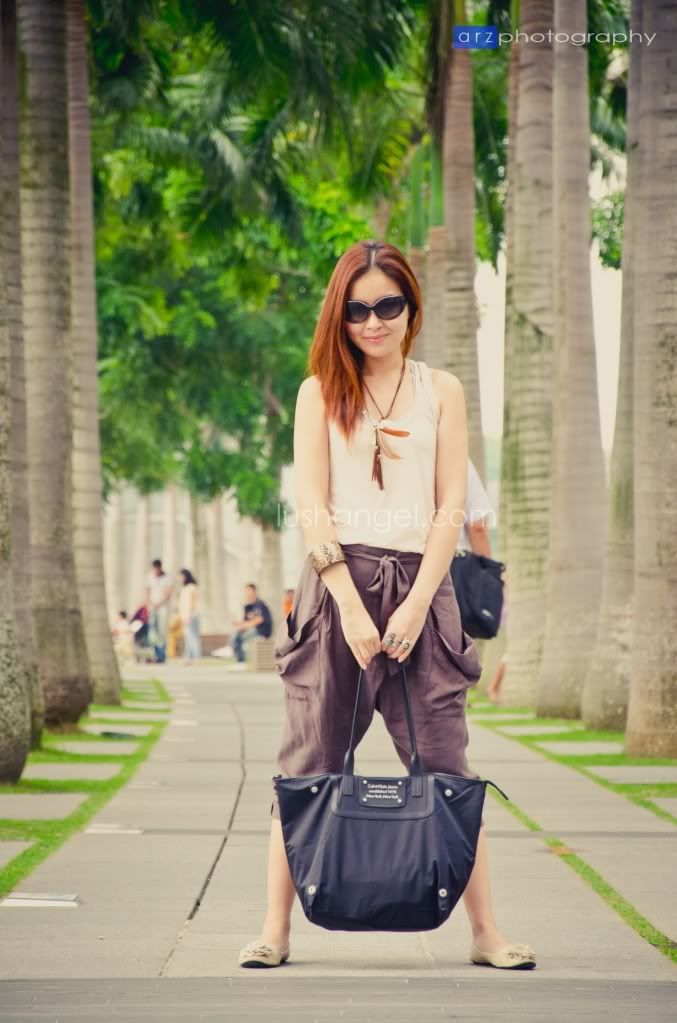 Embellished tank top: from Taiwan
Blush tank top: H&M
Harem pants: Topshop
Shoes: from China
Tote: Calvin Klein
Necklace: H&M
Bracelet: from London
Rings: H&M and from bazaars
Shades: Prada