Last week, I was back at Flirt Waxing Lounge to have my nails done. If you're following me on Facebook, Twitter, Tumblr and Instagram, I posted a photo of my new nail art. If you're not yet a follower, add me up to get instant updates from me. 😀 Anyway, I went for geometric patterns this time. For those on the look out for a simple, DIY-friendly nail art design, this is definitely something worth trying!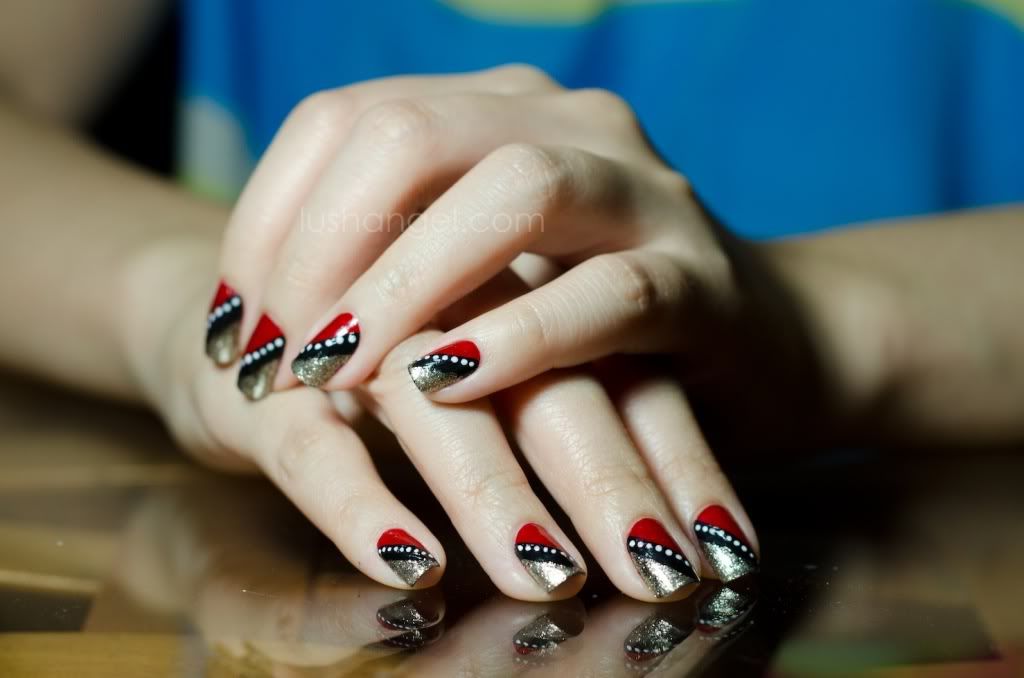 I received a lot of compliments with this nail art. It's actually a head turner, even from a far. The first time my friends (and that's a mix of boys and girls) saw my nails, they can't help but ask for my hand. I mean, for my hand to touch my nails. Hehe! They find it amazing!
I guess it's also the color combination that makes it attractive. You'll never go wrong with the contrast of red and black. The white dots look like stones from a far. The silver-gold sparkles make it even more luxe.
It's pretty easy to do it by yourself.
Put a red polish all over your nail and let it dry a bit.
Diagonally brush on a black paint on half of your nail.
Place some white dots on the edge of the diagonal line.
Use a silver glittered polish for the smaller triangle.
When everything's completely dry, swipe on your favorite top coat.
You can also try other color combinations too!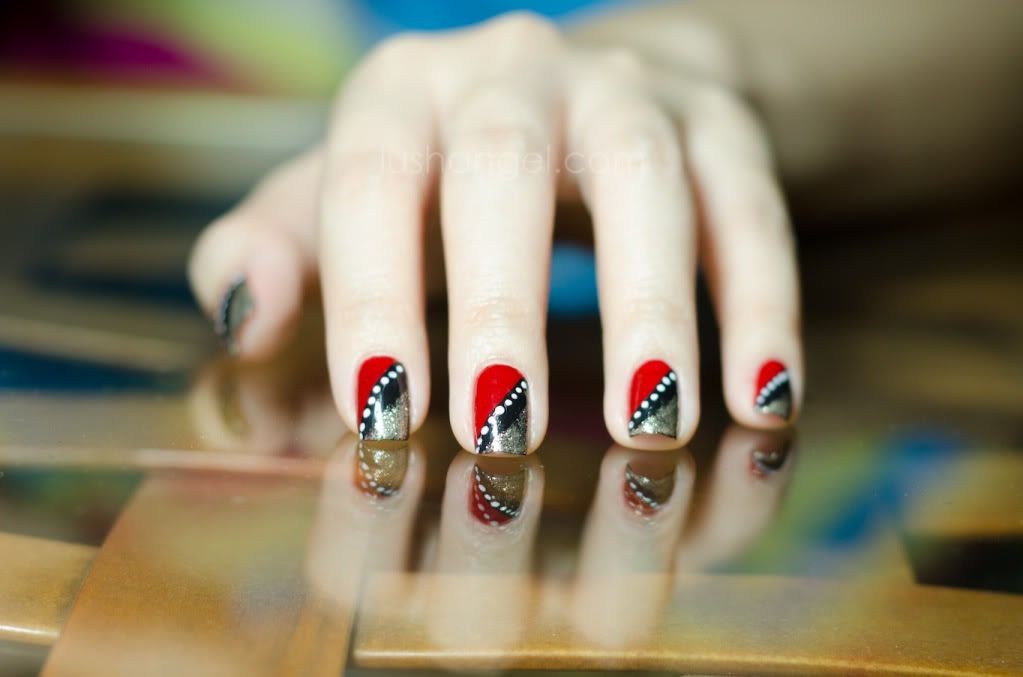 Thank you Flirt Waxing Lounge for my gorgeous nails!