Now, what's with my title? This is what I wore at Nuffnang's 5th anniversary party at Borough, hence, my "Happy Fifth" Outfit. Haha! Before anything else, I'd like to greet Nuffnang Happy 5th year anniversary! Cheers to a great year and to more fruitful years to come! 😀
We were asked to wear blue. As I browsed through my closet, I just realized I don't have much blue! That's odd! I was closed to wearing denim until I remembered my blue shift dress. 😀
It's actually very similar to a dress in Zara, which I almost bought. Thankfully I found this at a fraction of the price. 😀 The dress has a stretch material, with a cut perfect both for office and for night outs. You can simply wear a coverup when worn at the office.
What I really love about this dress is its low back. I have a thing with sexy back. I'm almost always magnetized with those kind of clothes.
And you're really seeing double… I'm wearing two slim belts at the same time. 😀
I kept my accessories dainty and classy to go with the "formal" vibe of the dress.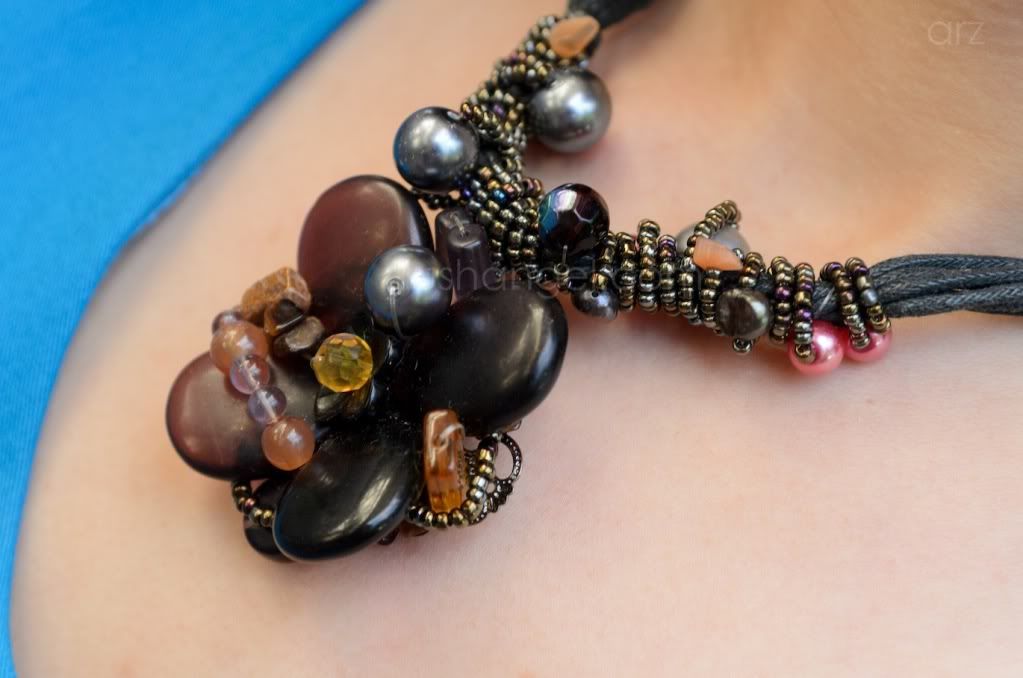 Oh, and have you noticed anything??? I'm now a redhead!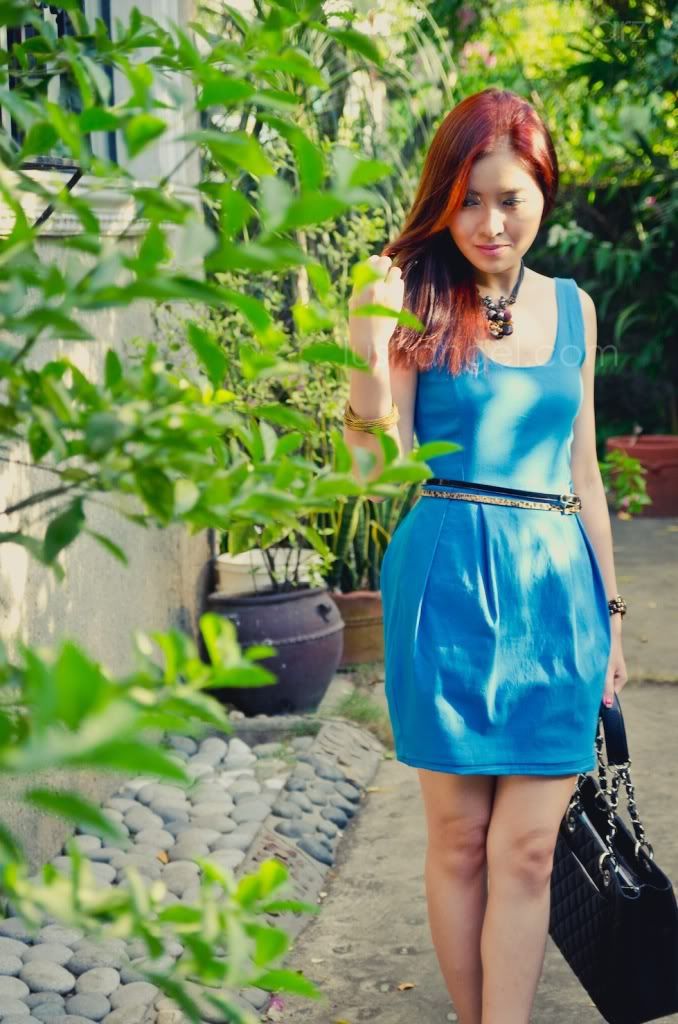 As for my makeup, I'll do a tutorial in a separate post. 😀
If you want this shift dress, I have last 2 stocks left- gray and bright orange. The gray is perfect for more formal occasions and for office wear, while the orange one screams summer! 🙂 It's free size and it's priced at PHP 950. Just drop me an e-mail at [email protected] if you're interested.
Dress: Lush Angel
Sandals: New Look
Belts: New Look
Watch: Michael Kors
Bangles: H&M
Bag: Chanel Grand Shopping Tote
Necklace: from mom