As promised in my previous makeup post, here's my review of Venus and Mars Mineral Eyeshadow.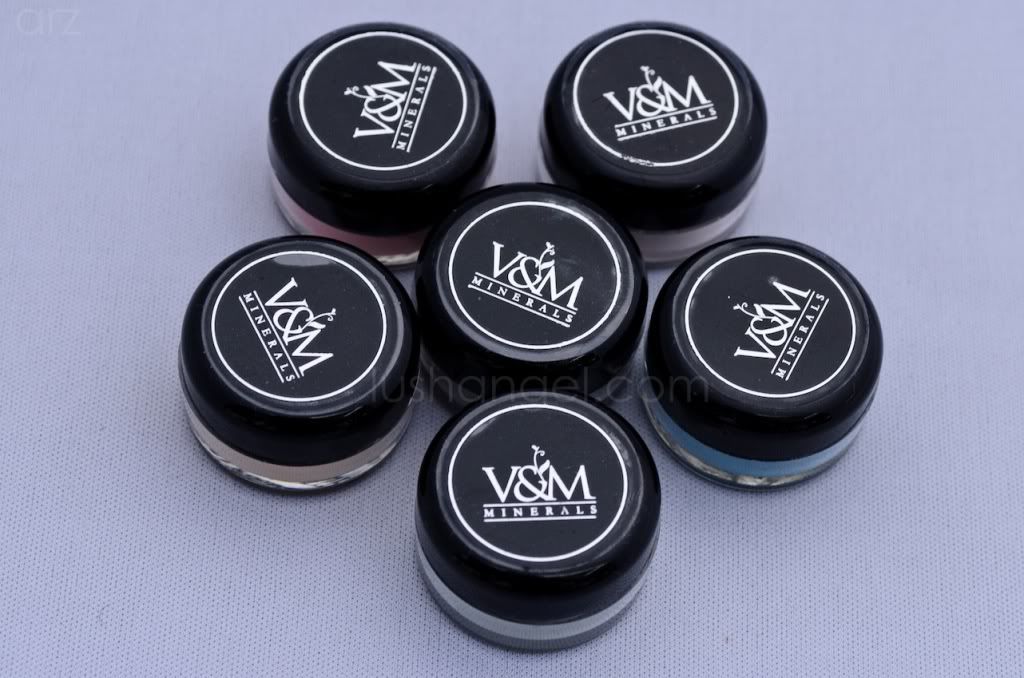 I love it because…
it has great color payoff. I was surprised how vibrant Tidals is even without primer. I got a lot of compliments when I wore it. I'm so in love with the shade!
each color comes in two sizes- 0.5 g and 5 g. The 0.5g is like their "trial" size, which is perfect for unsure buyers. Although, don't be deceived as their "trial" size can last for months (of course, depending on usage). Also, it's really pigmented so a little goes a long way.
it's affordable. A pot of 0.5 g costs PHP 45, while 5 g costs PHP 135.
it's mineral makeup! It's great even for sensitive skin.
the color doesn't fade. I wore it the whole day and the color is still as vibrant as the first time I applied it on. You can see from my day (before going to an event) and night (after an event and nightout) shots in my makeup post HERE.
it's proudly made in the Philippines.
I wish…
it's not messy. It's in loose powder form so expect a bit of powder here and there.
it's travel friendly. Well, when it comes to its size and container seal, it is travel friendly. I just couldn't use it in the car since, as said earlier, it can be messy to apply.
I don't get fall outs. Related to my first point, the powder has the tendency to fall out. The trick is to use a good eye primer. You can also opt to do your eyes first, especially for dark and bright eyeshadows, before putting on foundation.
it's easy to grab some product. Normally, when a product is in loose form, you put some powder on the cap and grab the product from there. This is quite hard to do with V&M's container since the 0.5 g pot has very small cap.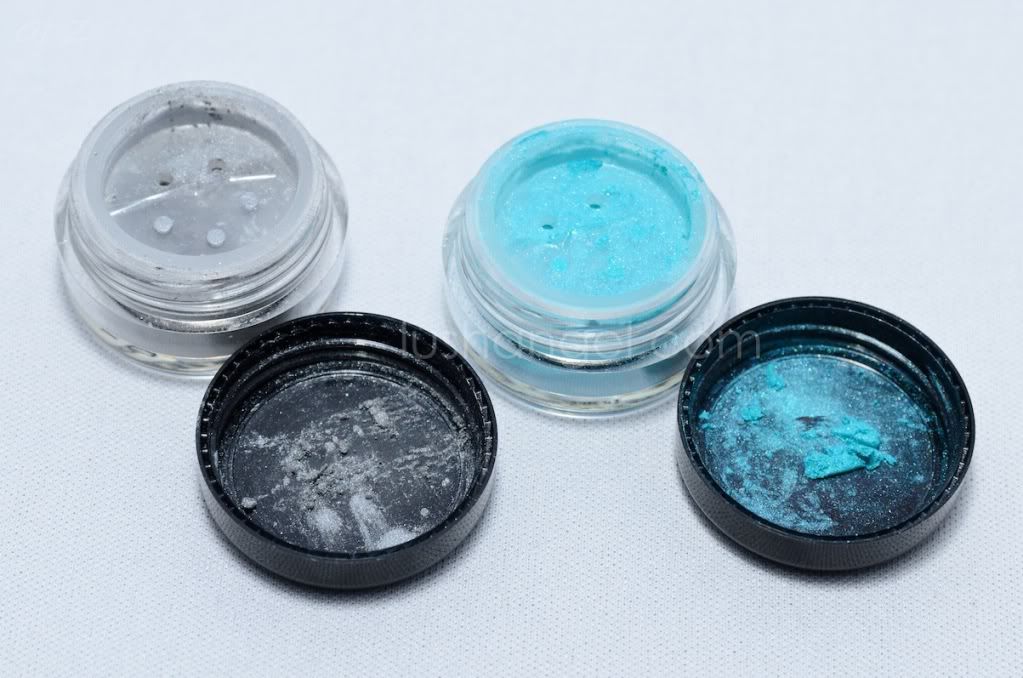 there's an actual store to purchase their makeup. Although V&M has an online shop, which you can visit HERE, a lot of people would like to try the makeup on before buying. The good thing about V&M products is that they're affordable, and at the same time, they really perform (Of course, I speak for all those I've tried only).
Application Tips
Most products in loose powder form have those tiny holes where the powder comes out. These holes are usually sealed with a plastic sticker when you first buy the product. I suggest, instead of pulling all the plastic, cut a part of it with 2 to 3 holes exposed. You can just add more holes later on when needed. This is to avoid wasting too much powder and messing around when you open the cap. I experience that all the time, especially when I travel or when my containers accidentally fall.
Lightly tap the container for it to expel a good amount of product on a mixing plate or on its cap.
Grab the eyeshadow powder with a brush and don't forget to tap off excess product before putting on your eyes.
Use a good eye primer to prevent eyeshadows from falling out and from creasing.
To make sure you'll have a clean canvas, I suggest doing your eyes first before applying foundation all over your face. If you're done with the face though, you can also opt to put some loose powder under the eyes and cheeks before applying your dark or bright eyeshadows. Just brush them off once you're done.
Conclusion
Although Venus and Mars Mineral Eyeshadow can be a bit messy to apply, I'm still impressed with its color pay off. A little goes a long way. The colorful eyeshadow really pop in just one pat or swipe. Tidals is such a lovely Turquoise color and it's not always you can find this great shade. You can wear it alone or play with a bit of more colors, like what I did in my makeup post. On the other hand, the shimmery silver effect of Dementia is best for smoky eyes.
I'd recommend Venus and Mars Mineral Eyeshadow to those on the look out of mineral makeup and pigmented eyeshadows. If you're the type who does your makeup at home only, then this is also for you. You won't really have to deal with the mess. Plus, with PHP 45 for a 0.5 g pot or PHP 135 for a 5 g pot, it's definitely a bang for the buck!
Swatches
L: Dementia; R: Tidals