Just before I left for Boracay, I had my nails done at Beauty & Butter. Instead of going for my usual nail art, I went for Jennifer Lynn Gel Nail Polish. I knew I'd be swimming all day and playing on the sand so I needed a really strong nail polish. In times like this, UV gel nail polish is the way to go!
Beauty and Butter has various colors of Jennifer Lynn Gel Polish. After too much pondering, I finally decided to go for Turquoise.
The entire process was a bit longer than the normal polish. There's the primer, the base coat, 2-3 coats of the colored gel polish, the top coat, and the drying process in between layers.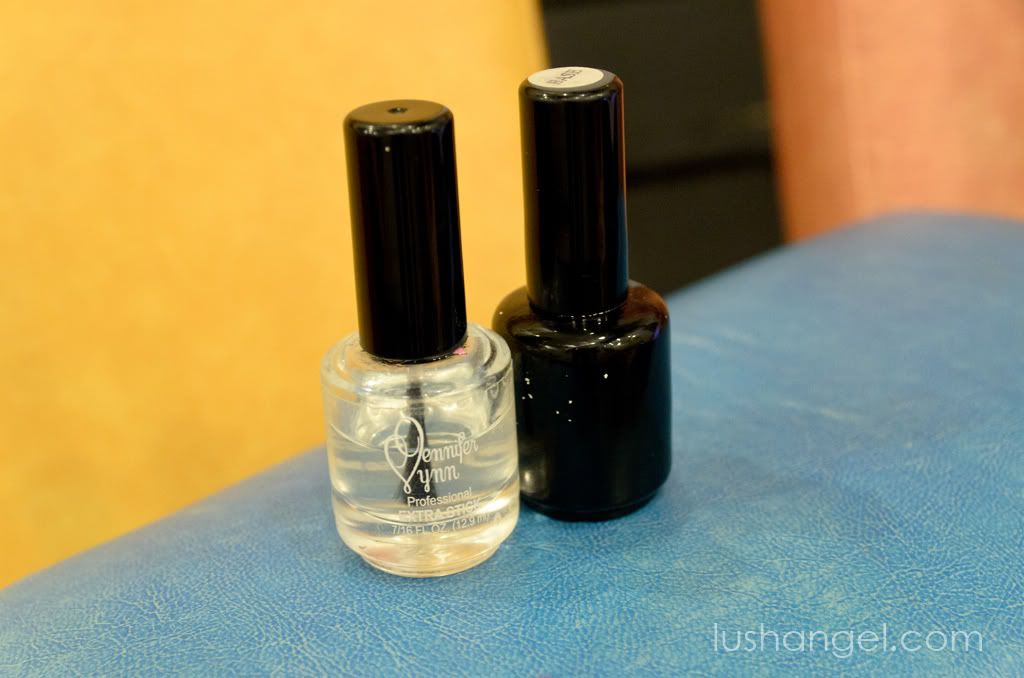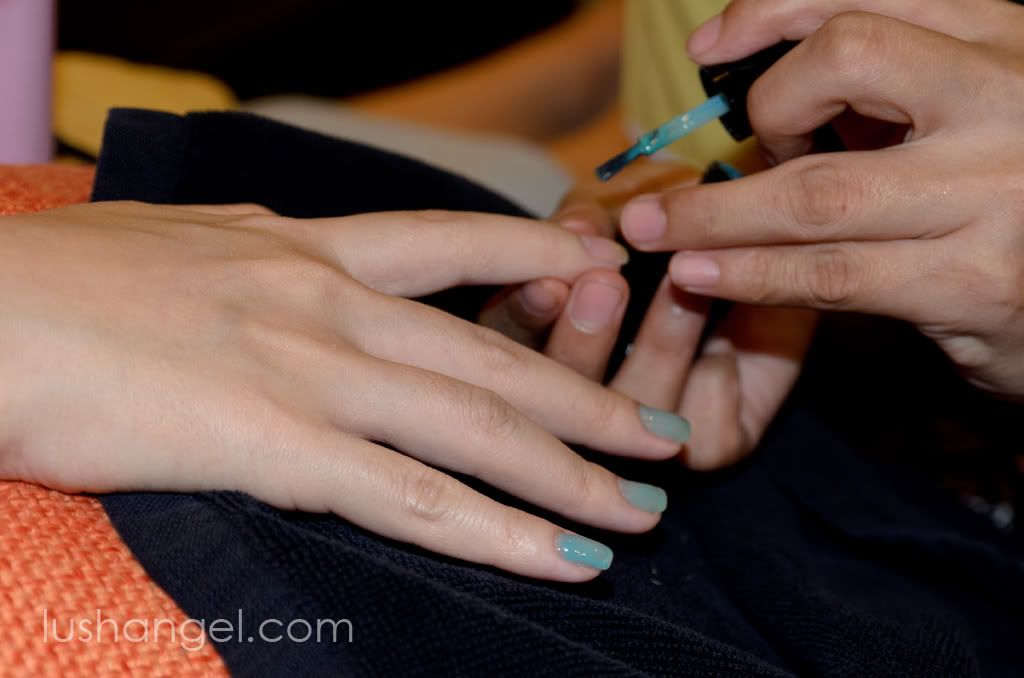 A machine emitting the UV light allows the drying of each layer.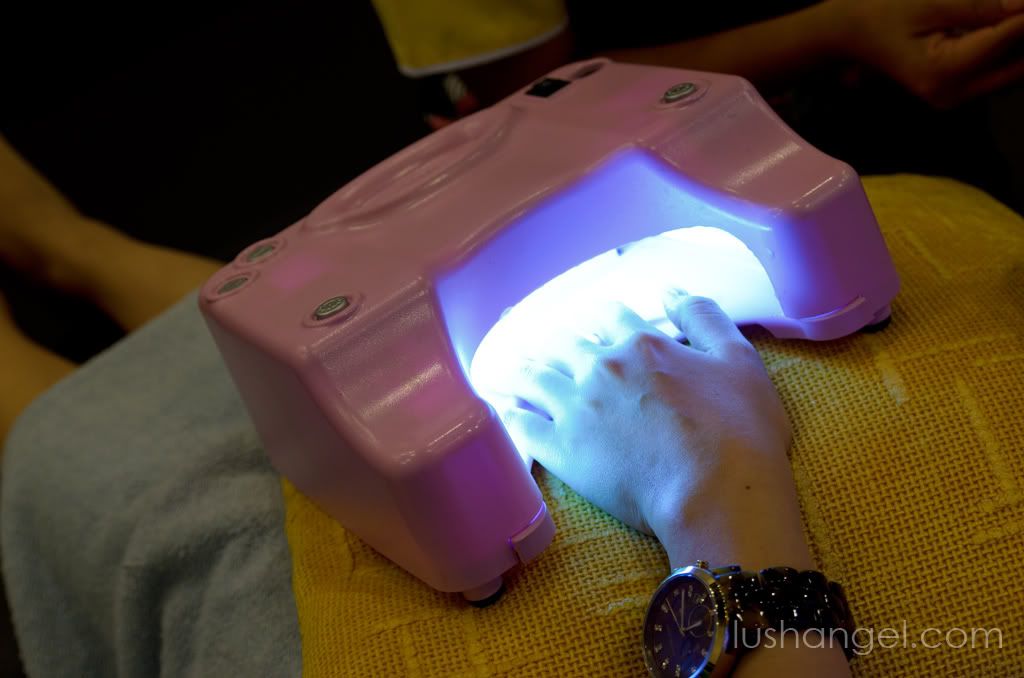 It's just amazing how I can do everything I want the moment the entire process is done. I don't need to worry about my nails at all 'coz it's completely dry.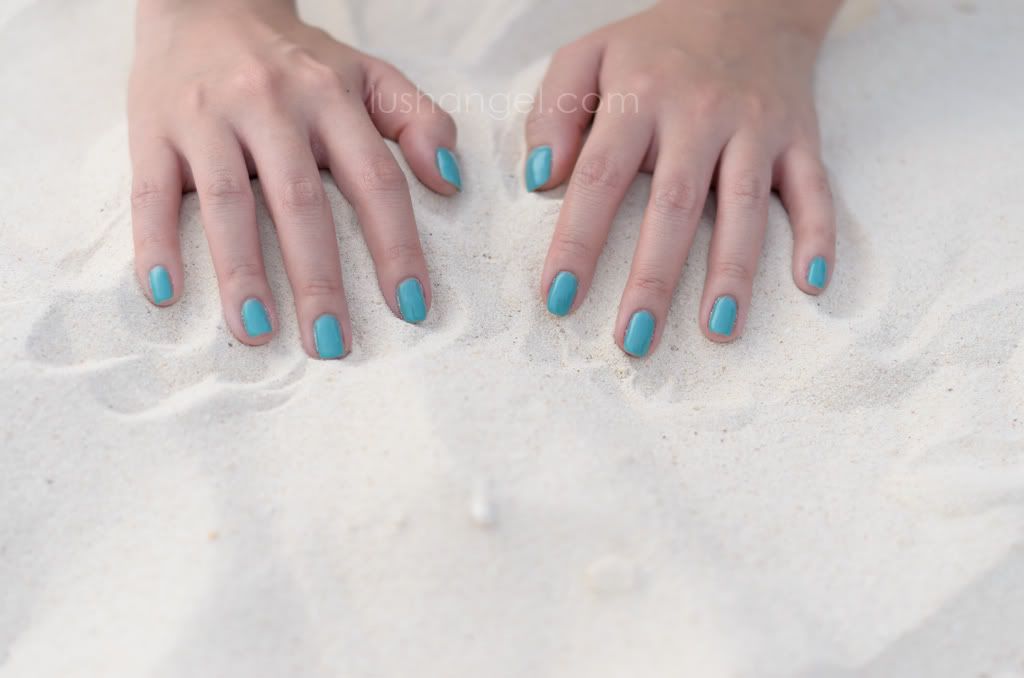 After 4 days in Boracay, there was no single chip! More than a week has passed and all sides, all tips are still intact. All I see is the growth of my nails; otherwise, everything's perfect! In fact, I still have it on until here in my Palawan trip and it's still as shiny as the first time it was applied!  🙂
If you wish to have perfect nails for almost two weeks, go for gel nail polish! I swear by it, especially for special ocassions! 😀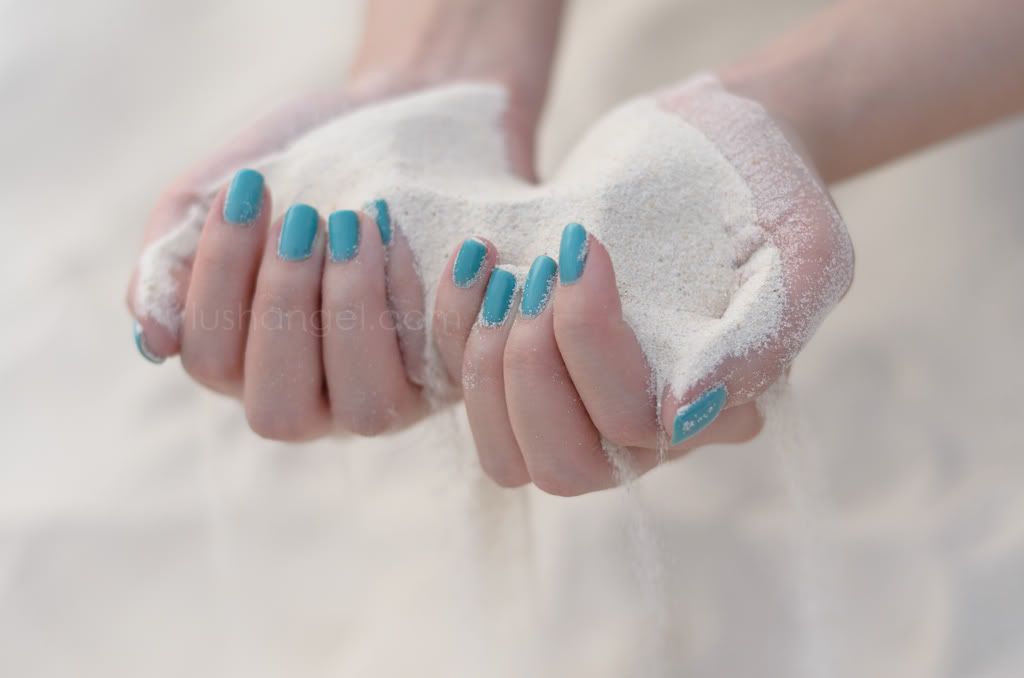 For my toes, I had a regular nail polish in almost the same color. I find it so "beach-perfect"! Haha! 😀
Beauty and Butter is available at:
5/F SM Megamall Bldg. B – 470.4239
2/F SM Mall of Asia (Entertainment Wing) – 556.9383
2/F SM San Lazaro – 353.7576
2/F SM Cebu – 236.9133
By the way, I have an ongoing contest c/o Beauty and Butter. Be my spa date and let's get pampered together! For more details, check out my giveaway post!