Celeteque DermoScience introduced its latest Dermo skin care ambassador, Dr. Eric Schweiger, a top New York-based dermatologist, last June 6, 2012 at Crown Plaza Hotel.
The event was hosted by the ever gorgeous, Angel Jacob.
Dr. Eric Schweiger is one of the top dermatologists in New York wherein he also owns the esteemed Schweiger Dermatology center. And when asked by one of the bloggers if he has celebrity or model patients, his answer was YES! Due to doctor-patient confidentiality though, he couldn't name them. Dr. Schweiger also boasts of a long-standing professional experience in science-based skin care.
During Angel's interview with Dr. Eric Schweiger, he said "I partnered with Celeteque DermoScience because I believe in the products. I tried them myself and was impressed. Celeteque DermoScience's advantage is that it takes a scientific approach, using of derma-grade ingredients, testing to confirm product efficacy and consulting with leading dermatologists who understand Filipino skin."
Just before the interview ended, Tina Sarmiento, Celeteque DermoScience Product Manager, joined the stage for an interactive question and answer with the audience. Bloggers asked about the brand, skin care regimen/ products, and all other skin care concerns.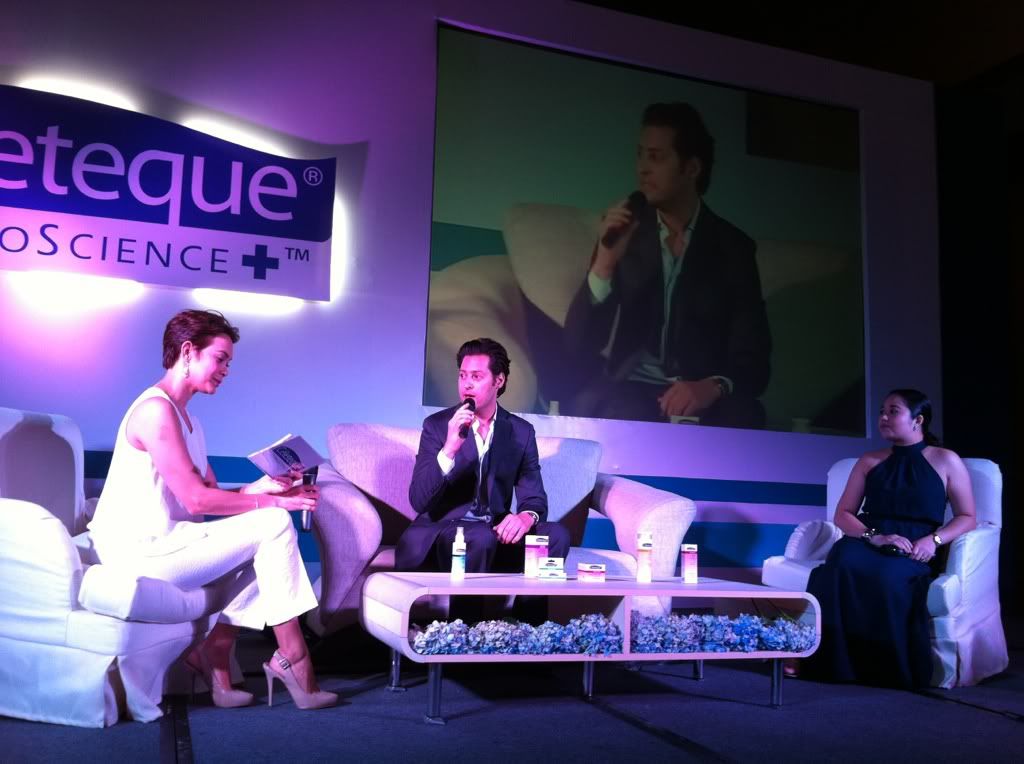 Celeteque DermoScience provides care and treatment for aging, dry or oily skin, blemishes and pigmentation with customized solutions for specific skin types. It's good to know that you can also mix products from their different skin care lines. Ms. Sarmiento said, not sticking to one skin care line does not reduce the efficacy of a product.
For reference, you can check the complete Celeteque skin care lines in my previous post.
Of course, as we would always say, "The truth shall set us free!" And so I did the skin analysis test… LOL!
The results given to me were pretty accurate. I had partly dry skin last week because of my extreme sun exposure during my beach trips. True enough, results said that the secretion of sebum is very little. I wasn't too alarmed by this since I know I'm usually oily. In fact, my skin now is slowly going back to its normal state- oiliness! Haha!
I was also diagnosed with normal pores and pigmentation. I have some pores that are a little large, which is why I need pore-care products. This is to treat enlarged pores and prevent them from getting even larger.
Lastly, I have zero, as in NA-DA, wrinkles! Wow, for real?! I see a little already around my eyes, but at least the results say that my skin is so elastic and wrinkles are almost not seen. Yay! 😀
Anyway, here are a few more photos during the event.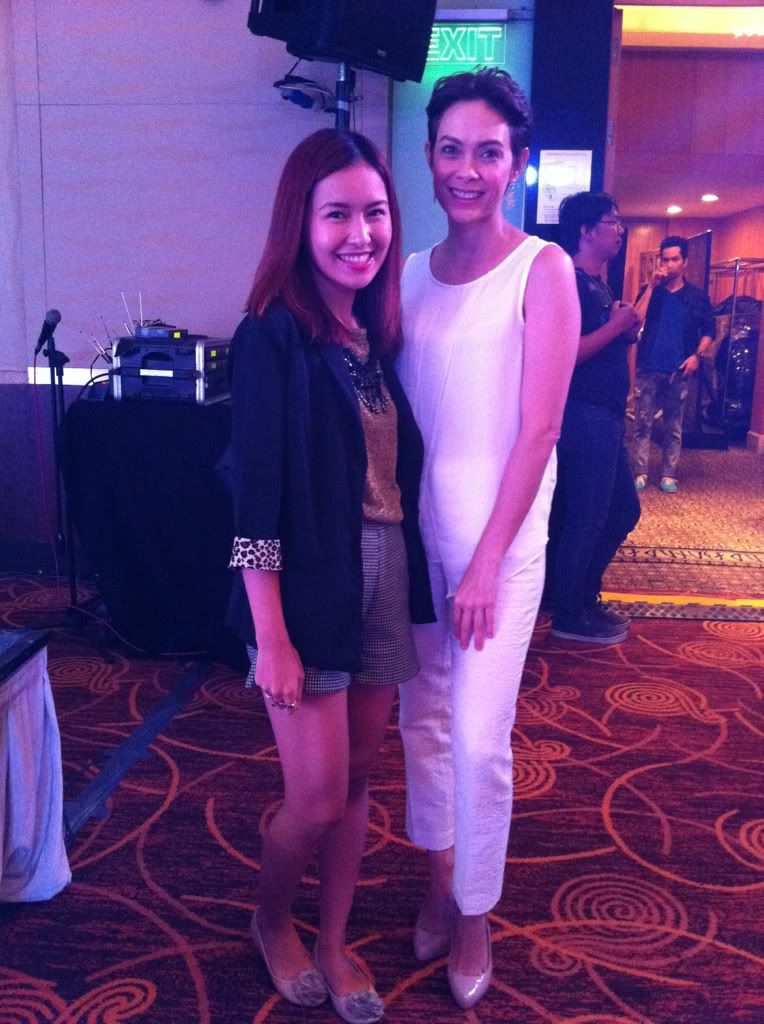 Celeteque DermoScience is available at all leading personal care stores and department stores nationwide.