"What's your skin secret" is one question I get quite often. I find it odd because I honestly do not have that perfect skin. I do notice though that I do not suffer much skin problems now, like acne, unlike before. I started getting that question a few months after I started this "routine", which I have been doing for more than a year now. So, what's my skin secret?
I have my facial at least once a month. In fact, if time permits, I try to have my cleaning every two weeks. It doesn't stop there. I have my diamond peel as well every two weeks. Okay, ang arte ko na, but I guess this combo works well for me. I have clearer and glowing skin. Time may be precious, but obviously, I also try to make time for myself. Seriously, it's not just because of "kaartehan", "kakikayan", or whatever you want to call it, but it really pays to have some "me" time. Looking good and looking fresh could translate to feeling good and feeling fresh, which can give you that ultimate confidence! I firmly believe in that! 😀 So when I was invited at SKIN Dermatology and Laser Center of The Spa, obviously, it was a big YES! 😀 Thank you The Spa and Stef! 😀
SKIN Dermatology and Laser Center offers a wide-range of services, like facials, peels, skin tightening, body contouring and fat/cellulite reduction treatments. All their services are non-invasive with almost no downtime.
It was actually my first time at SKIN. I didn't had a hard time looking for it since it's just located at the 2nd level of The Spa Wellness, Bonifacio High Street.
The moment I entered, I was already greeted by the luxurious, at the same time, relaxing ambiance. The high ceiling added character, definitely. (Sorry, I just had to mention that since I'm a big fan of high ceilings. Haha!)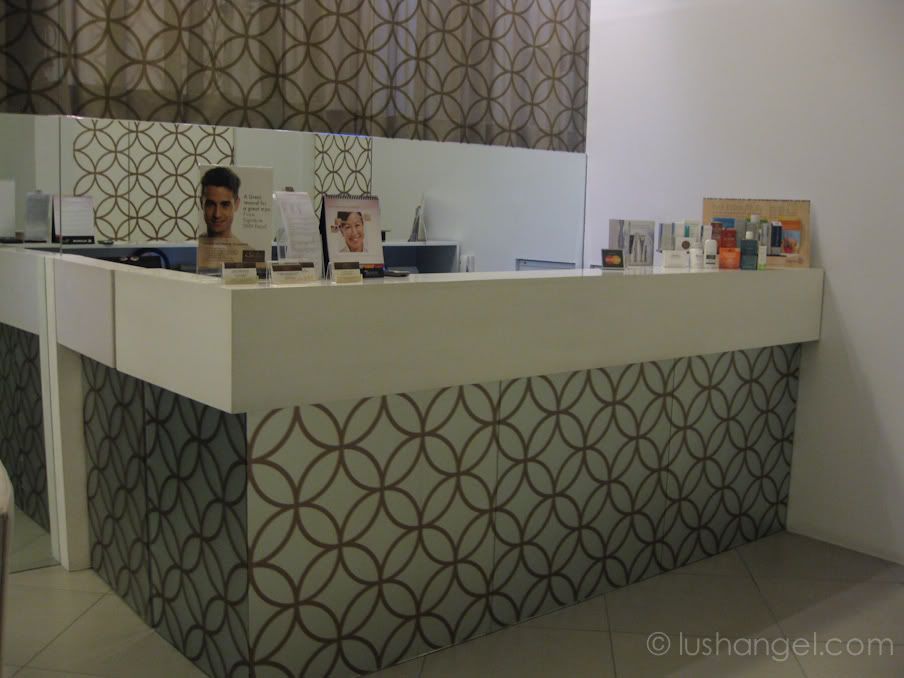 After filling out an information sheet, I was ushered to the room.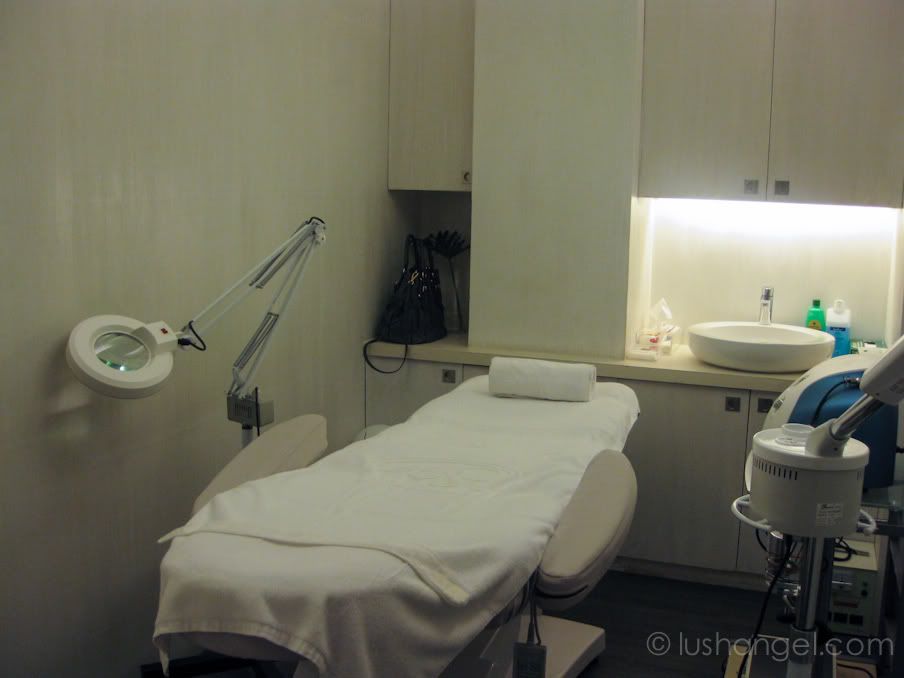 I had an Ultimate Diamond Facial, a complete treatment that combines the benefits of Signature SKIN Facial and Diamond Peel in one facial.
Diamond peel and Steam machines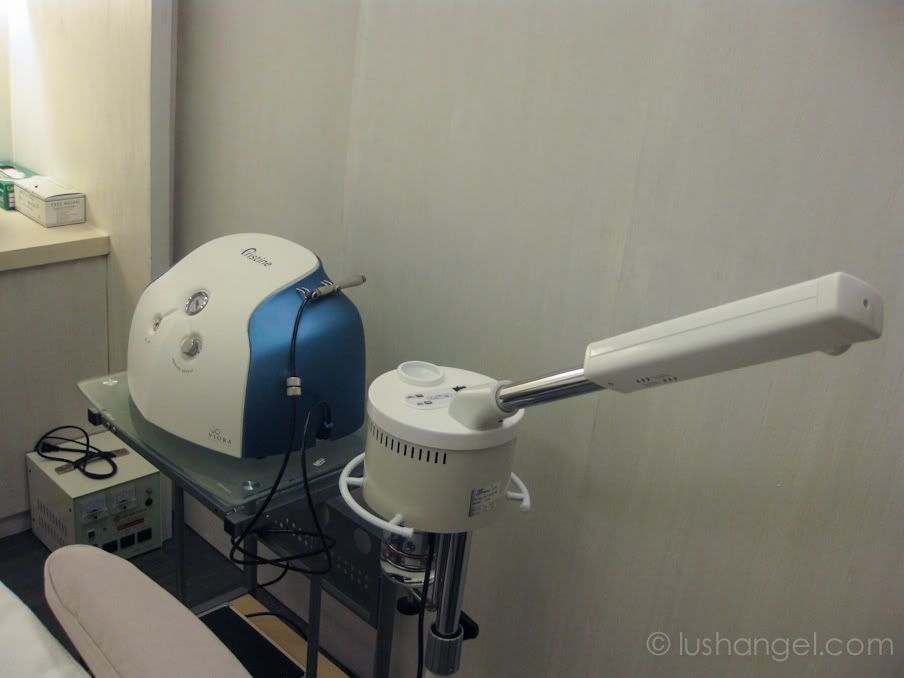 The Ultimate Diamond Facial consists of an 8-step in-depth process that makes use of only imported products. The process starts with the application of cleanser to remove dirt and make-up and toner to remove residue left by cleanser. Scrub is applied to exfoliate the skin. Enzyme Peel, that removes dead skin, is applied after the scrub and left on the face for 10 minutes. Skin is then exposed to 5-7 minutes of steam to open pores.
Right after is the diamond peel. For those who aren't aware, diamond peel is a safe, non-invasive skin procedure that deeply polishes the skin using genuine laser-cut diamond tip applicators to remove dead skin cells and promote growth of healthy, new cells. This results to a smoother, more radiant and flawless complexion. I really appreciate that my therapist took her time in this step, making sure not a single part of my face and neck is missed out. 😀
As I've mentioned earlier, I have my diamond peel every two weeks, but who would have thought I still have this much dirt on my face?! This is what my therapist got from the suction of the diamond peel!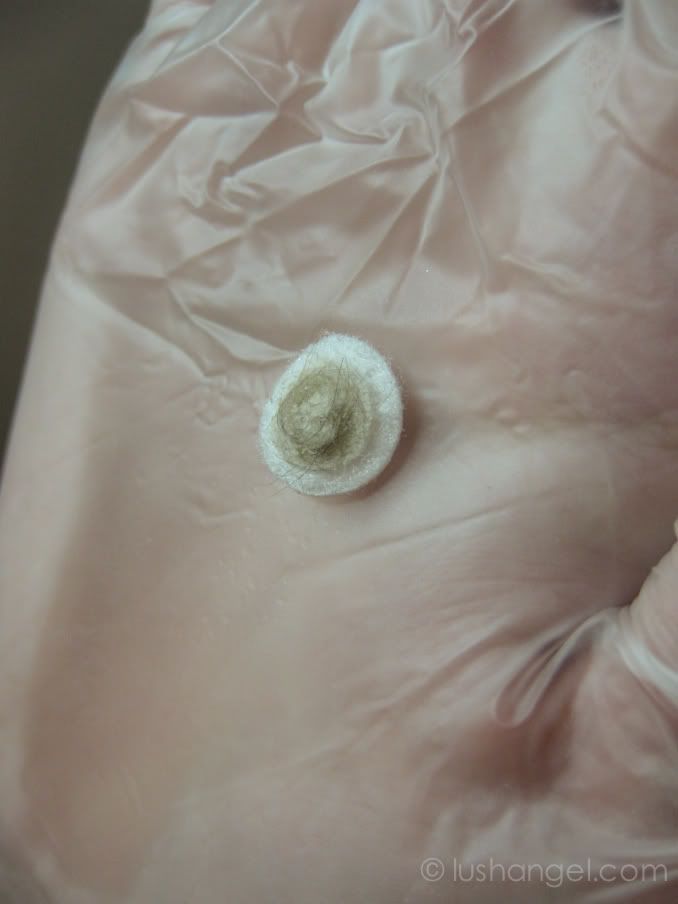 Then, it's time to clean and extract white and black heads. You can actually request for a certified dermatologist to do this process. The 8th step is optional, which is a mask for 10-15 minutes, with choice of anti-aging, anti-acne and whitening, to close pores. Ultimate Diamond Peel is a 90-minute process.
Oh, and before I forget, there's a "value added" in their treatment that I really appreciate. I didn't feel the waiting time during the enzyme peel and steam. There was a back and head massage included! Well, I always prepare myself when going for a cleaning. The extraction process can be a bit painful. I didn't expect I was going to get some relaxation that day! Yay! Thank you! 😀
Ultimate Diamond Facial (without mask) is priced at PHP 2,800 per session or PHP 28,000 for 10+1 session. Ultimate Diamond Facial (with mask) is priced at PHP 3,300 per session or PHP 33,000 for 10+1 session.
If you want to try it out and get that clear glowing skin, you might need to call for reservation first. Although they do accept walk-ins, they have very limited treatment rooms.
And just to manage expectations, you can't get immediate results in one session. It takes time, you know. 😉
SKIN Dermatology & Laser Center (inside The Spa Wellness at the Fort)
B8, Bonifacio High Street, Bonifacio global city, Taguig
(+632) 403 8000
How about you? What's your skin secret? Share it! 😀