Does colored aztec-inspired print for a maxi dress sound too "tribal"? Hmmm… I don't think so with this look… 🙂
Rainy days are here, but wearing something colorful could surely brighten up a gloomy day!
The dress was actually gifted to me by my aunt. It was tailor-made for her size, which is quite big on me. (Okay, I hope my aunt doesn't see this or she might kill me for revealing her size. LOL!) Before I do some DIY on this dress, I thought of using it as a maxi dress. To hide how loose it is, I used a cropped denim jacket. It has been quite chilly, anyway! It's time to bring out your coverups and jackets!
Oh and just a tip, don't wear a maxi dress on a rainy day when you know you'll be walking outdoors. You wouldn't want the edges of your dress to get wet!
As for my accessories (necklace, leather studded bracelets and ring), a friend gifted them to me. She's actually selling them. Prices are as follows. For orders, you can contact her through [email protected]
Necklace: PHP 350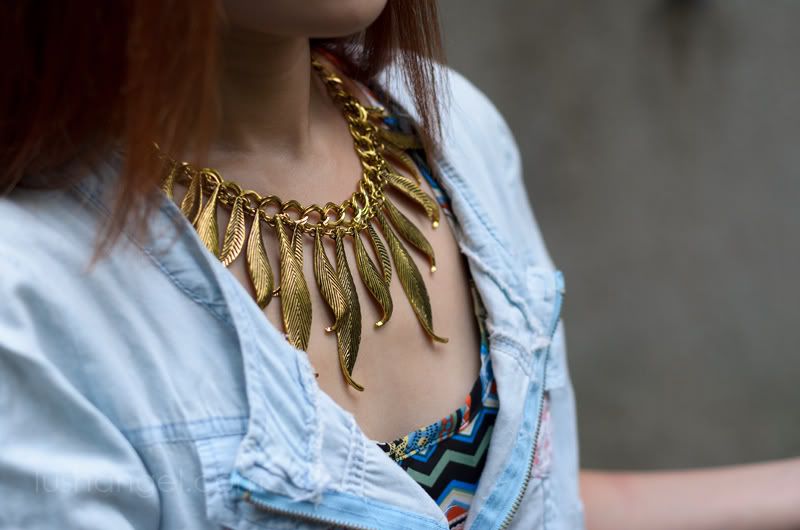 Ring: PHP 100 (available in gold and silver)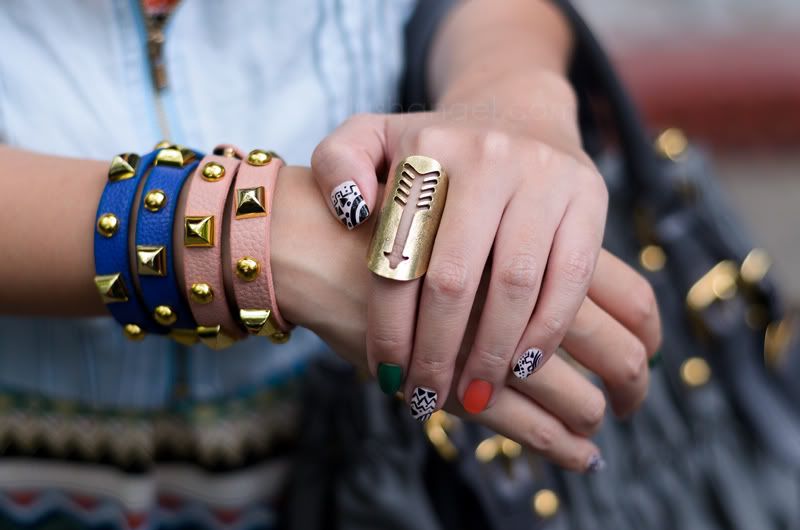 Leather studded bracelets: PHP 250 (available in different colors)
And yes, my nails are also aztec-inspired, as shared HERE! 😀
I got my studded sandals on sale at Primadonna! For PHP 399, not bad! It's comfy and it's perfect for days I want to rest from wearing heels. 🙂
Wearing a cropped top over a maxi dress gives an illusion of longer legs. 😉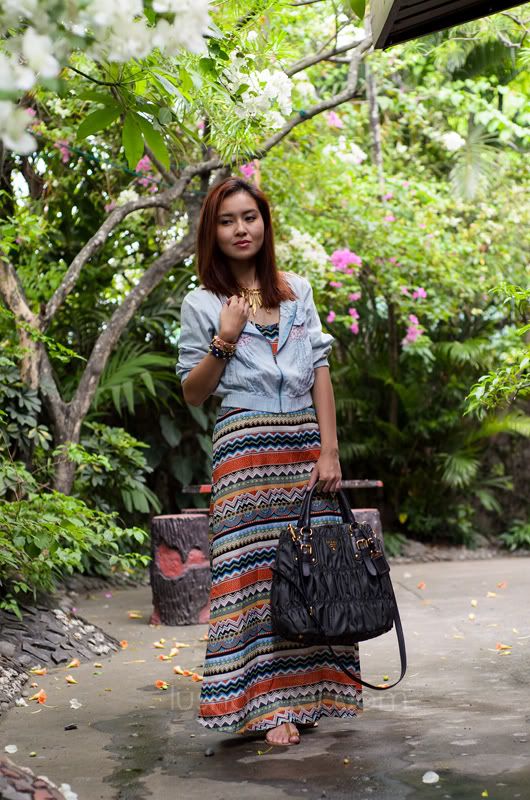 Dress: from aunt
Jacket: Lush Angel
Sandals: Primadonna
Necklace: from friend
Leather studded bracelets: from friend
Ring: from friend
Tote: Prada