Keeping skin healthy and young-looking is a major concern for women, especially once they hit the big 3-0. This is when the skin's natural collagen production and moisture retention start to decline, causing fine lines to form on the forehead, and around the corners of the eyes and the mouth. Apart from genetics, external factors such as sun exposure, smoking, alcohol intake, and poor nutrition also take a toll on one's skin, making it thinner, and less firm and elastic.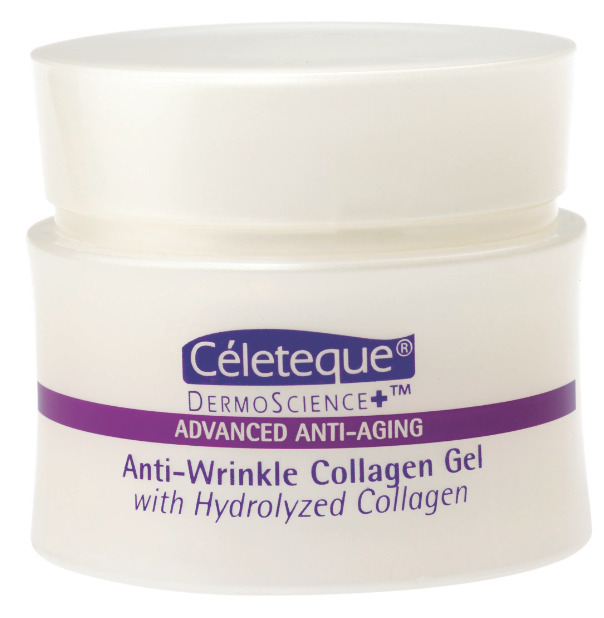 Céleteque DermoScience came out with Anti-Wrinkle Collagen Gel for ladies hoping to stop the clock and erase premature fine lines. This is made especially for women in their 30's who still have oily skin, but want a moisturizer with anti-aging benefits. The Céleteque DermoScience Anti-Wrinkle Collagen Gel has gel-type formulation that's light and non-greasy. It is said to minimize fine lines and improve the smoothness of the skin.
This dermatologist-tested moisturizer contains hydrolyzed collagen that helps improve skin elasticity, and soya bean protein, an effective moisturizer that makes skin supple and glowing. With a hypoallergenic and non-comedogenic formulation, the Céleteque DermoScience Anti-Wrinkle Collagen Gel is ideal for everyday use, even for those with oily skin.
Céleteque DermoScience Anti-Wrinkle Collagen Gel is available in leading personal care stores nationwide at the suggested retail price of PHP 779.