I've always been an eye shadow powder user. The first time I tried cream shadow was when I went to makeup school. I was never into it because I found it messy and harder to apply. No matter how much reviews I read about various cream shadows, I was never sold. Now, you kinda get the idea how bad my cream shadow experience was. When I received the Bobbi Brown Long-Wear Eye Collection, I found the Berry Noir shade of the Cream Shadow hard to resist. Plus, it can hold up to 12 hours of no creasing? It was definitely time to try cream shadow once again. How was my experience? Here's my review of Bobbi Brown Long-Wear Cream Shadow.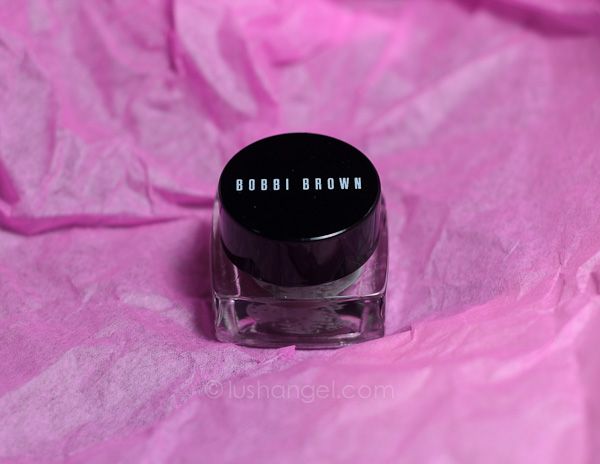 Product Information
Don't be fooled by its creamy texture. This formula resists creasing and smearing—and looks flawless at day's end. Bobbi's Long-Wear Cream Shadows are made of a buildable formula that delivers rich color with a soft, velvety finish. Easily applied with fingers or a brush, these shadows stay on for up to 12 hours without transferring or creasing.
Available in Shore, Bone, Ballet Pink, Galaxy, Beach Bronze, Heather, Chrome Patina, Black Pearl, Goldstone and Mercury. Also in 5 new shades- Velvet Plum, Smokey Topaz, Cool Lilac, Black Violet & Berry Noir.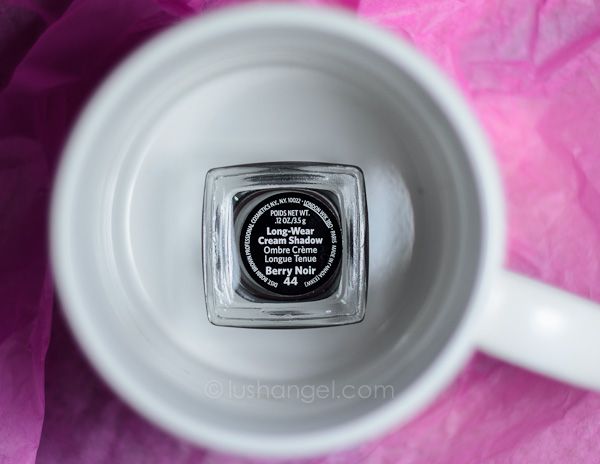 I love it because…
it's creamy.
it has velvety finish.
it doesn't crease nor smear. I wore it without eye shadow primer nor did I set it with powder. It stayed as is all night!
it's very pigmented.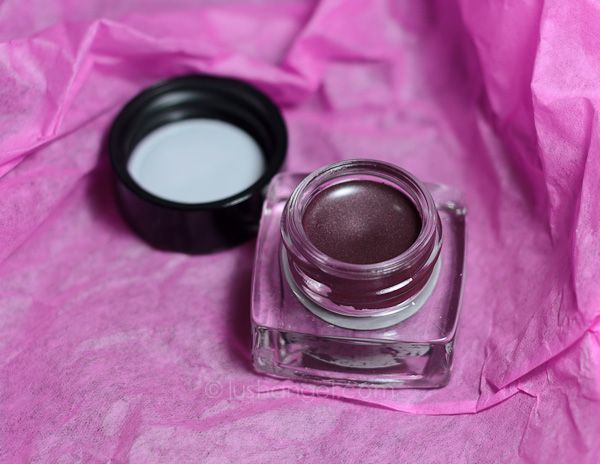 it's very easy to blend. It can be applied with finger or brush.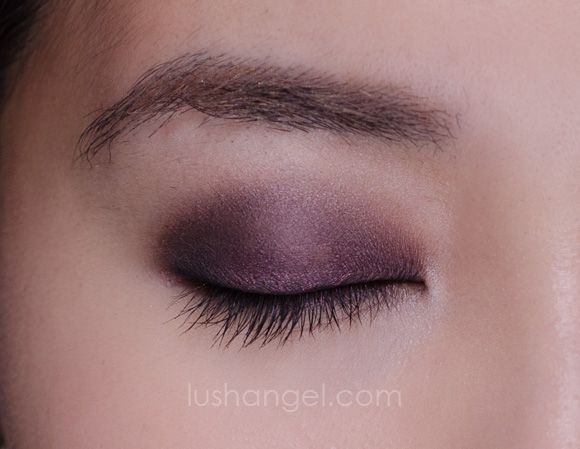 the cream is buildable.
it's water resistant, as seen in my swatch below.
it's easy to apply even for first timer users of cream shadow.
there are no fall outs.
price is reasonable at PHP 1,450. (see below why)
I wish…
there are more colors available! Available in 6 Basic shades: Shore, Bone, Ballet Pink, Galaxy, Beach Bronze and Heather; 4 Metallic shades: Chrome Patina, Black Pearl, Goldstone and Mercury. Also, there are 5 new limited edition shades: Velvet Plum, Smokey Topaz, Cool Lilac, Black Violet and Berry Noir.
Application Tips
Apply cream shadow using your ring finger or a pencil point brush. You can start from the upper lash line blending up to the crease. You can easily build the color by adding more until you have reached your desired shade. Remember, it's always best to start with a small amount of product and simply add more when needed.
For easier blending, use a blending brush on the crease area.
Blend the cream once applied and before it completely dries up.
Cream shadow looks excellent when eye shadow powder is applied on top. The color becomes even more intense.
For Berry Noir or other dark shades of cream shadow, pat on some glittery powder on the center of the lids for an even more glam look.
Bobbi Brown Long-Wear Cream Shadow can also serve as an eye shadow primer/ base to avoid creasing.
Make sure to close pot tightly after use so as not to dry up the cream.
Overall
Let's face it, for the price of PHP 1,450, you can actually get an eye shadow powder palette with different colors in it. Why even bother shelling out the same price for a small pot? Eye shadow powder and cream can be different in terms of pigment, intensity, and longevity. Well, of course, every brand also differs in terms of quality. What really amazed me with this Bobbi Brown Long-Wear Cream Shadow is its "blendability". I've tried some that dry up so fast that could even end up caking when not blended right away. With Bobbi Brown's cream shadow, blending is such a breeze! I can even do an eye makeup in just 2 minutes, as shared in THIS POST. Plus, despite having oily lids, it is really long-wearing without creasing or smearing. For those days I also need intense color, cream shadow can be a perfect base for my powder shadow. I guess these are enough reasons for me to spend for a pot. For a really excellent quality cream shadow, it's really worth its price. And to answer my question in my first paragraph, I obviously fell in love with this cream shadow! 😀
Bobbi Brown Long-Wear Cream Shadow is for users (or even first time users) of cream shadow. It's very easy to blend that first timers wouldn't have a hard time applying it. I recommend it also to those looking for pigmented and long lasting shadow.
Swatch and Samples
one swipe of Bobbi Brown Long-Wear Cream Shadow in Berry Noir
 I directly ran the water on the swatch for a few seconds. Minimal fading. No smudging.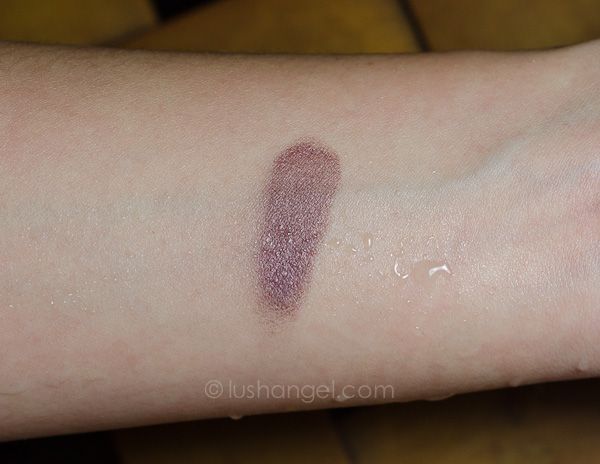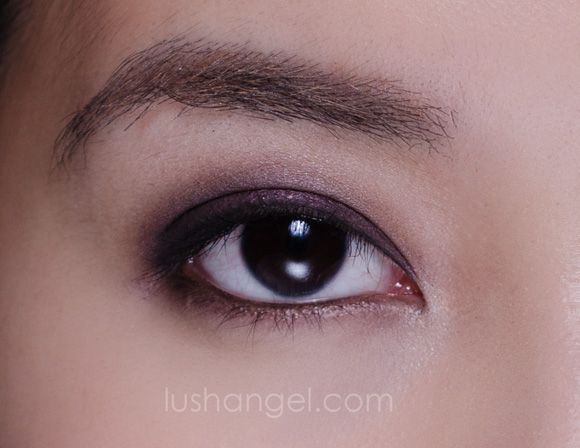 More details on how I did the look below on my 2-Minute Glam Eye Makeup tutorial.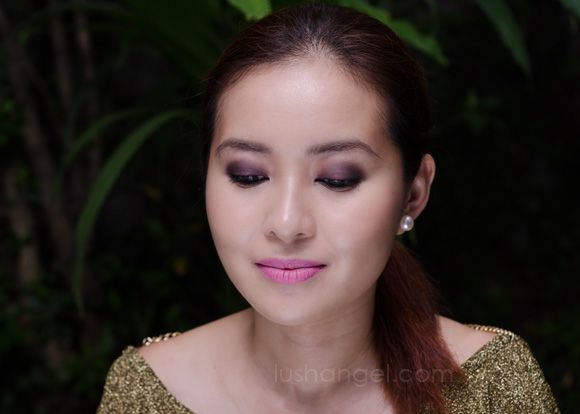 For instant beauty, fashion, travel, foodie, or random updates from me, LIKE lushangelblog on FACEBOOK, FOLLOW  lush_angel on TWITTER and lush_angel on INSTAGRAM.