Matte lipsticks have always been popular because of the amazing pigment. Not all though are good enough when it comes to quality. Shu Uemura came out with Rouge Unlimited Supreme Matte Lipstick, which is actually part of the Chocolat-Donna Collection. Six shades arrived in Manila, as I shared in THIS POST. Coming from someone with really dry lips, here's what I think.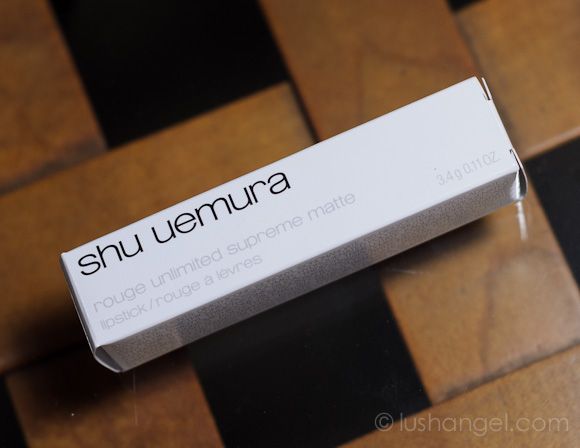 Product Information
Choco-inspired colorful confections ranging from milky beige to hot cherry pink.
The first ever extreme matte yet soft creamy texture with comfortable moisture feel on lips that crescendo's with intense color pay off.
Shu Uemura's signature hybrid pigment technology delivers lasting, pure, higher fidelity color. Unwrap the best of everything in one lipstick- a new statement of matte perfection.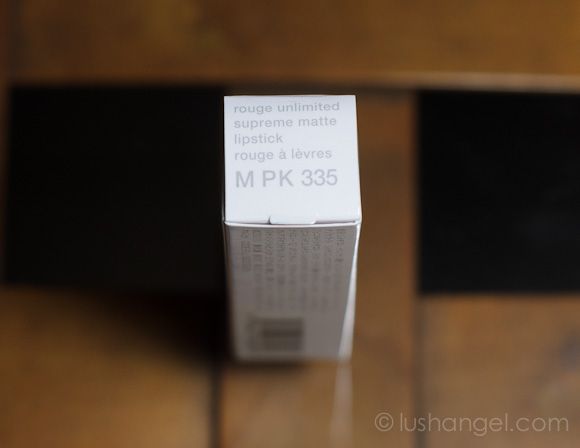 I love it because…
it has transparent casing, making it easy to see through the color.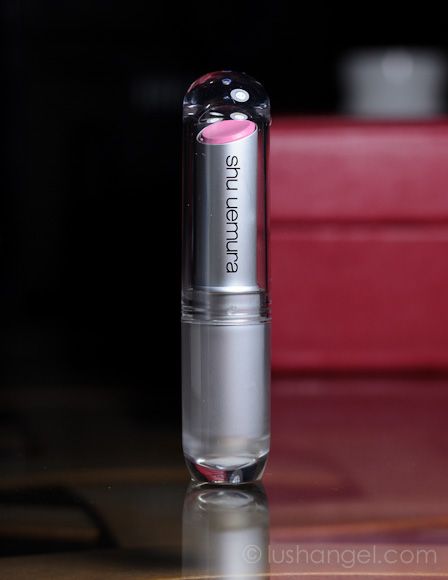 it's very creamy.
it glides smoothly on the lips.
it's matte.
it's very light and comfortable to wear, unlike other matte lipsticks.
it's pigmented.
it doesn't dry up my lips as it wears off.
PK 335 is such a cute and sweet color! It's a sugar pink shade with blue under tones for a moody sugar high.
for a quality matte lipstick, it's reasonably priced at PHP 1,195.
I wish…
lip lines aren't too obvious. Since it's matte, lines and dry lips show up.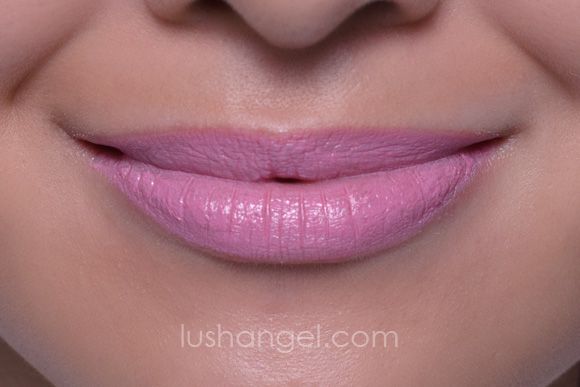 it's long lasting, but it can stay for a good 3 hours on me without eating or drinking.
it comes in more shades. There are actually 12 shades of Shu Uemura Rouge Unlimited Supreme Matte Lipstick, but only 6 are available here in Manila.
Application Tips
For healthy looking lips, exfoliate using a toothbrush.
Put on some lip balm before starting with your makeup application. This will help in keeping lips moisturized.
To prevent lipstick from sliding off, don't forget to blot the lip balm before lipstick application.
You can put a little gloss on top if want some shine.
Overall
For those with dry lips to begin with, any matte lipstick can be a bit tricky to apply. It can make dryness look more obvious that's why it's important to have moisturized lips first. What I love about Shu Uemura's Rouge Unlimited Supreme Matte Lipstick is how light and comfortable it is to wear. It glides on smoothly on the lips too without the feeling of tugging! It's longevity may vary per person. Since my lips get dry easily, I have to retouch after about 3 hours. I still don't mind shelling out PHP 1,195 for this. As soon as I swatched it, I already saw the difference on the quality of this matte lipstick- soft and ultimately creamy!
I strongly recommend Shu Uemura Rouge Unlimited Supreme Matte Lipstick to those who are into creamy, matte lipstick without the heavy feeling on the lips. It's also for those who are looking for a matte lipstick that doesn't cause dry lips as it wears off.
Swatch
PK335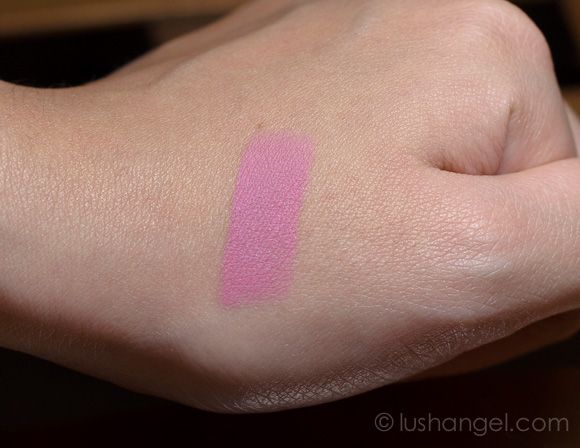 For complete swatches of the Rouge Unlimited Supreme Matte Lipsticks, please visit my What's New From Shu Uemura post.