During the Rajo! for Parisian launch, I was able to get this "Oriental Heels". Well, this pair is really named "Midori", but I still want to call it my "Oriental Heels". Okay, I'm stubborn! LOL! Why?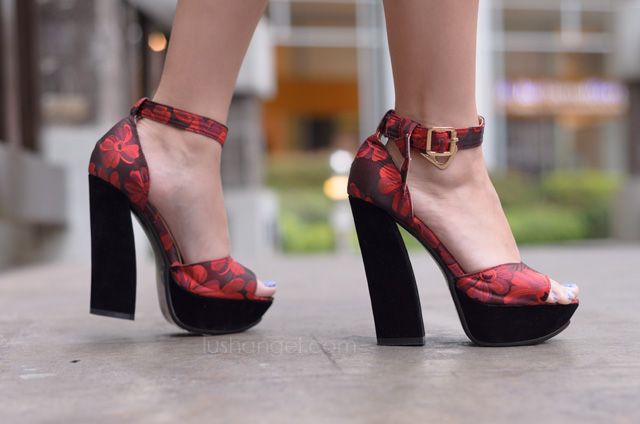 Simply because it's my first (i think) oriental-looking pair- from the print, to the color, to the fabric, to the design!!! Don't you agree??? 😀 Well, it's not surprising since Japan is Rajo Laurel's inspiration for this collection.
loving the brocade fabric… 😀
And check out the ankle strap… It has kimono-style lock. Cute! 😀
I was intimidated by the heels at first. I was surprised how comfortable it is when I first tried it! Thanks to its platform in front I can stand wearing this pair even for long hours! 😀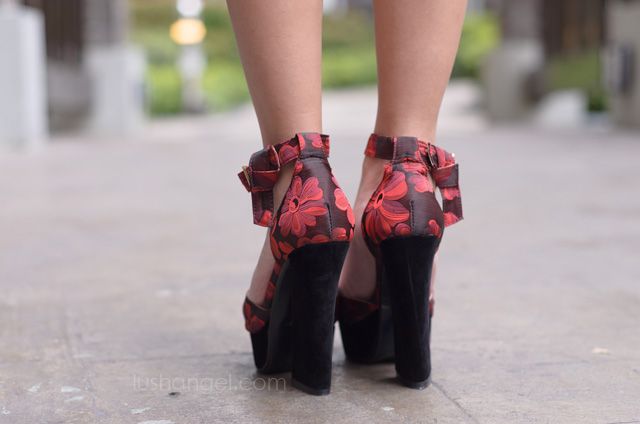 Midori PHP 2,199.75
Check out more of Rajo! for Parisian and Milanos collection and prices in my previous post here- https://lushangel.com/2012/09/29/rajo-laurel-for-sm-parisian-and-sm-milanos/
For instant beauty, fashion, travel, foodie, or random updates from me, LIKE lushangelblog on FACEBOOK, FOLLOW  lush_angel on TWITTER and lush_angel on INSTAGRAM.