I was really excited when Sigma USA sent me a special package. I've been wanting to try Sigma brushes for so long, but for some reason, I always keep on forgetting to buy one for myself or for my client use. Finally, I get to try one of Sigma's most talked about brushes, Sigma Flat Kabuki F80 Brush. What can it do and how to use it? I won't keep you hanging anymore. Let's go on with my review, shall we? 😀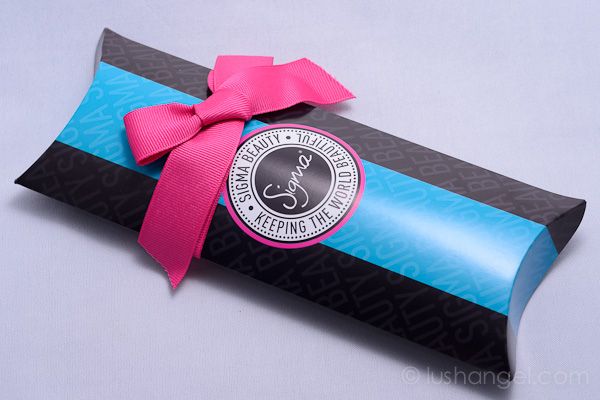 Product Information
Unique Feature: Dense and flat head
Function: Buffed foundation application
Recommended Use: Blend liquid or cream products onto flat areas of the face such as the forehead and cheeks.
Bristle Type: Synthetic Sigmax™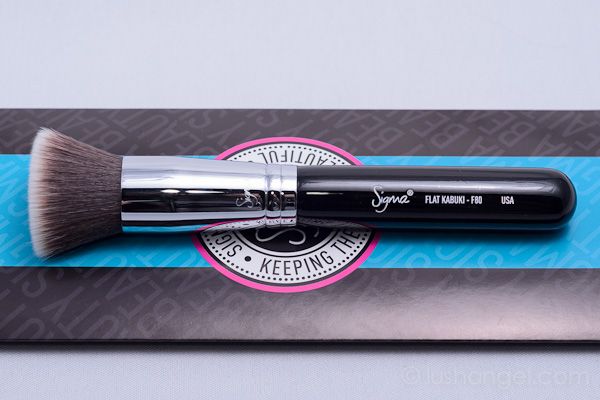 I love it because…
it doesn't shed nor bleed even after several washing.
the synthentic bristles are soft. There's no scratchy feel.
the long handle makes it easy to hold and apply makeup.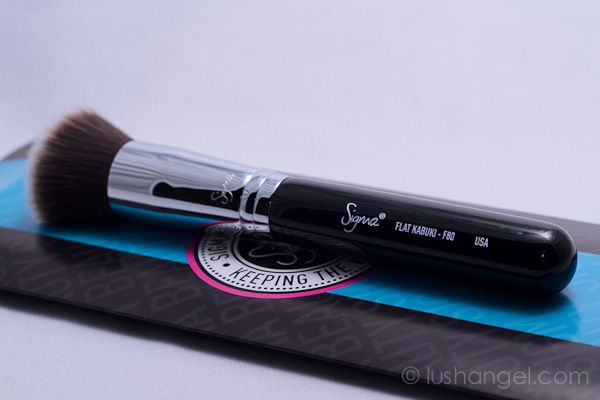 it can be used for liquid, cream, and powder products.
the bristles are very dense.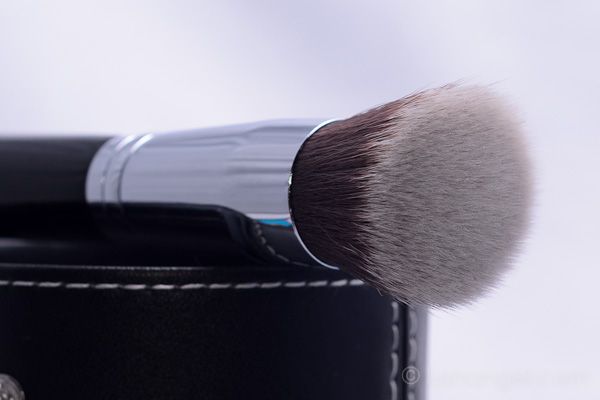 it can grab good amount of product. It doesn't absorb liquid foundation.
it's worth the price at USD 18.
medium to heavy coverage can easily be achieved because of its short bristles.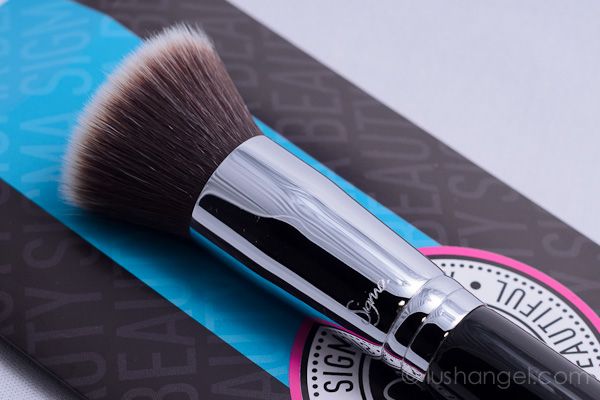 I wish…
it's easily available here in the Philippines. It can be ordered through Sigma's US website or some resellers here in the Philippines.
it dries up faster. Due to its density, it takes a little more time for the bristles to dry up.
it's easy to clean when used with liquid foundation. Like any other foundation brush, removing liquid foundation requires a little more time.
Tips
Wash the brush on first use. Also, use a clean brush for optimal application. A dirty brush doesn't take up foundation well.
When using for liquid foundation, stipple the brush for a flawless finish.
You can also blend powder or liquid foundation by doing a buffing motion to get a nice coverage.
Wipe off excess foundation with tissue every after use.
If the brush is used with cream or liquid products, swirl the brush with oil cleanser or olive oil first. Then, clean the brush with mild baby shampoo, dishwashing liquid, or brush cleaner to remove any excess oil.
Overall
It's a multi-tasker brush that gives an airbrush finish. The dense bristles have that perfect length to easily achieve a medium to heavy coverage. The long handle is great for both personal and professional use.
I recommend Sigma Flat Kabuki F80 Brush to those who want medium to heavy coverage of powder or liquid foundation. It's also perfect for buffing mineral makeup.
Sigma Flat Kabuki F80 Brush is available at Sigma Beauty Website.
For instant beauty, fashion, travel, foodie, or random updates from me, LIKE lushangelblog on FACEBOOK, FOLLOW  lush_angel on TWITTER and lush_angel on INSTAGRAM.