I wore this outfit in a sort of formal family dinner. It was time to be dressy and the safest color to go is, of course, the classic black.
Tip: If you need to dress up for an event or a dinner date and you aren't sure what to wear, go for classic or neutral colors. You can't go wrong with any of them.
My cropped corset is paired with a high-waisted full skirt. After the holidays, it's definitely not the right time to show some tummy! LOL! 😀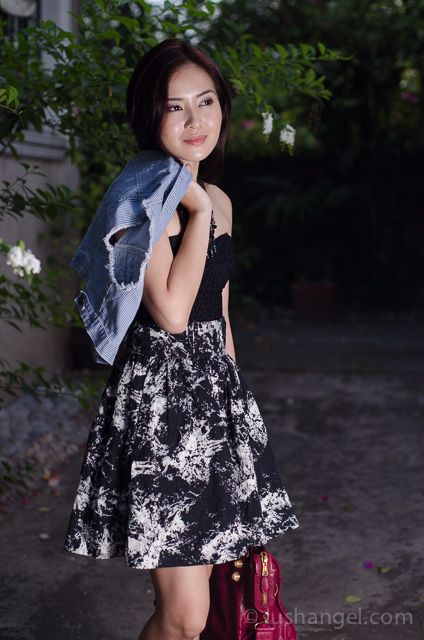 And since we went to mass prior to our dinner, I had to cover up. I opted to wear my denim vest from Forever 21.
Tip: Denim is something you can mix with a dressy outfit to instantly dress it down.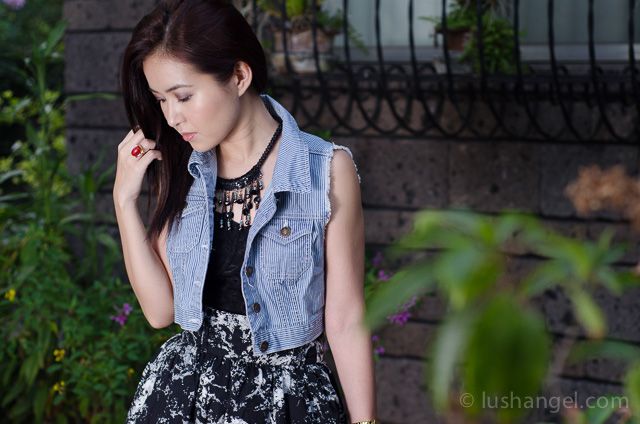 To add a bit of character, I went for printed black heels from SM Parisian. Black will always be a classic, but the subtle animal print makes it trendy.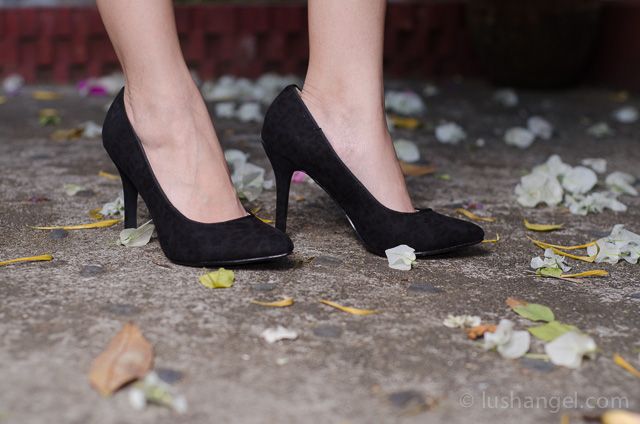 I love putting some color to my outfit so I used a red bag and Ruby ring.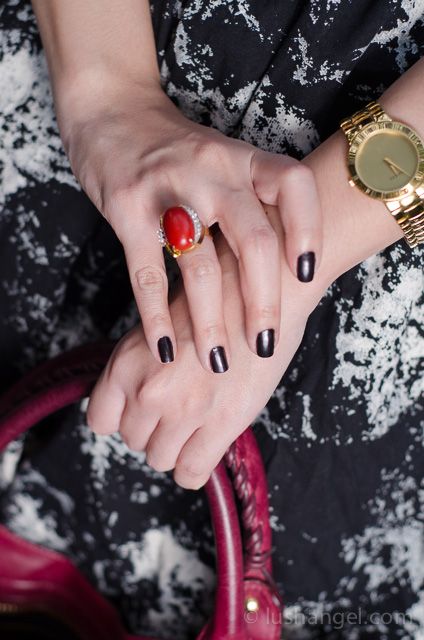 Corset: Forever 21
Denim vest: Forever 21
Skirt: H&M
Necklace: order at [email protected]
Shoes: SM Parisian
Bag: Balenciaga Giant City
Ring: from my aunt
Watch: Gucci