It is getting really hot the past few days here in Manila that dressing up can be too much of an effort. Agree? But the weather should not be a reason to look lousy. So what's the easiest way to dress up this season? Three things: Keep it simple. Stick to the basics. Pick light and breezy pieces.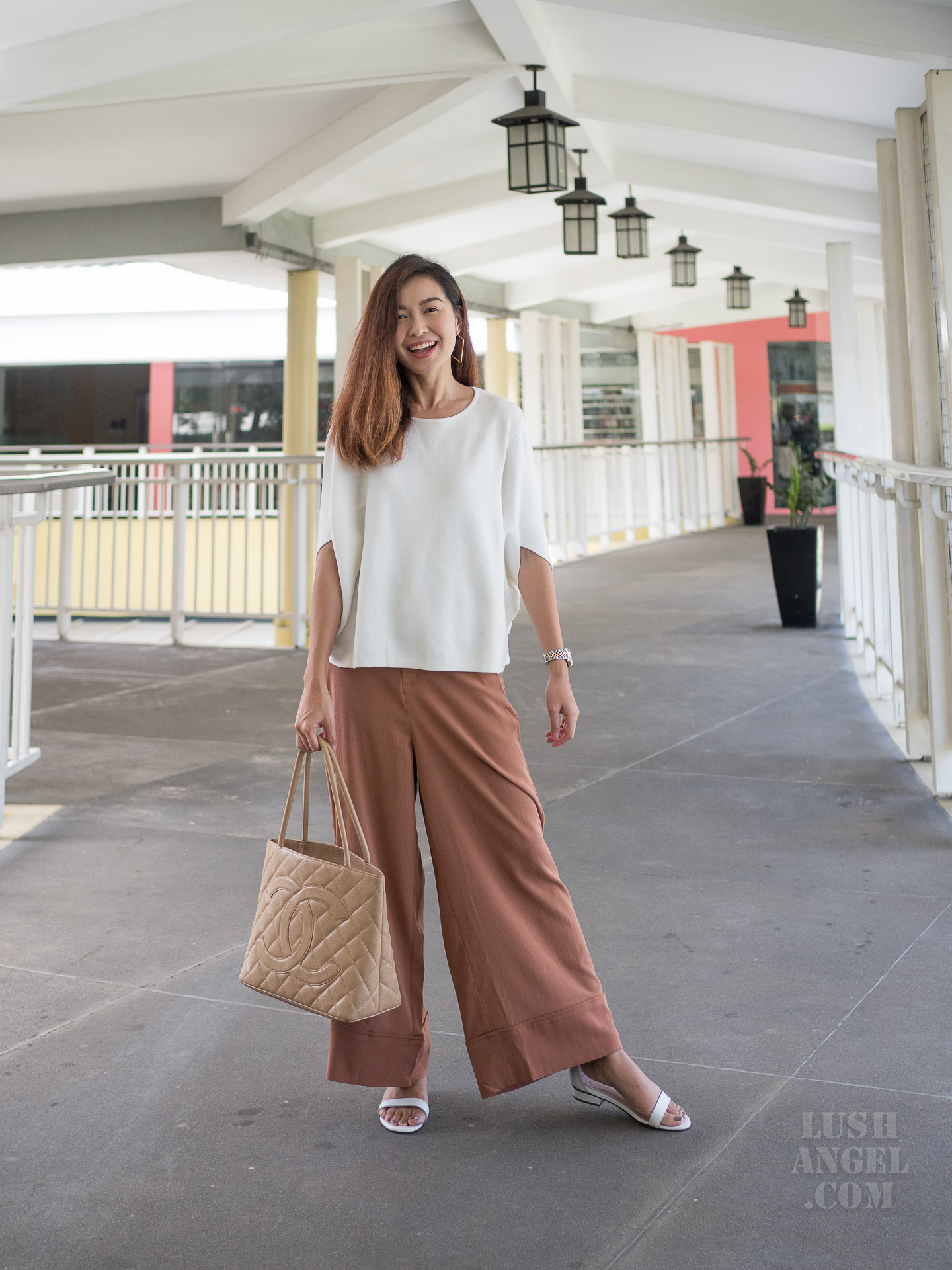 The light and breezy pieces can be a bit challenging for office wear though since it can look too casual. Tip: Choose the fabric. Don't go for almost see-through clothes. Also, avoid tight-fitting tops with this kind of weather. For bottoms, go for something loose, like a wide-leg pants.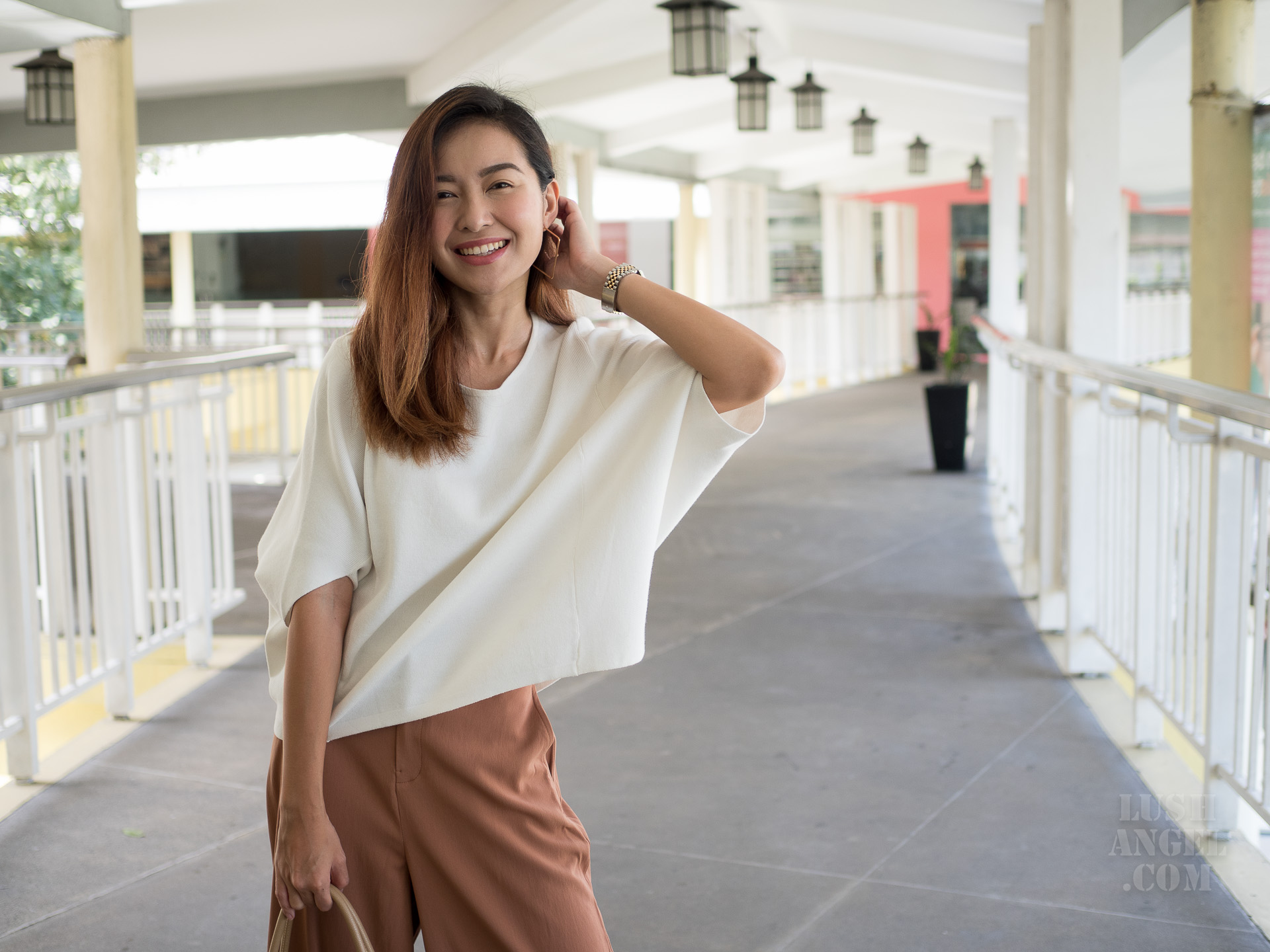 I avoid heels too during summer. For me, it's effort to walk on heels, which means added sweat, while enduring the scorching heat. My choice: low-heeled sandals.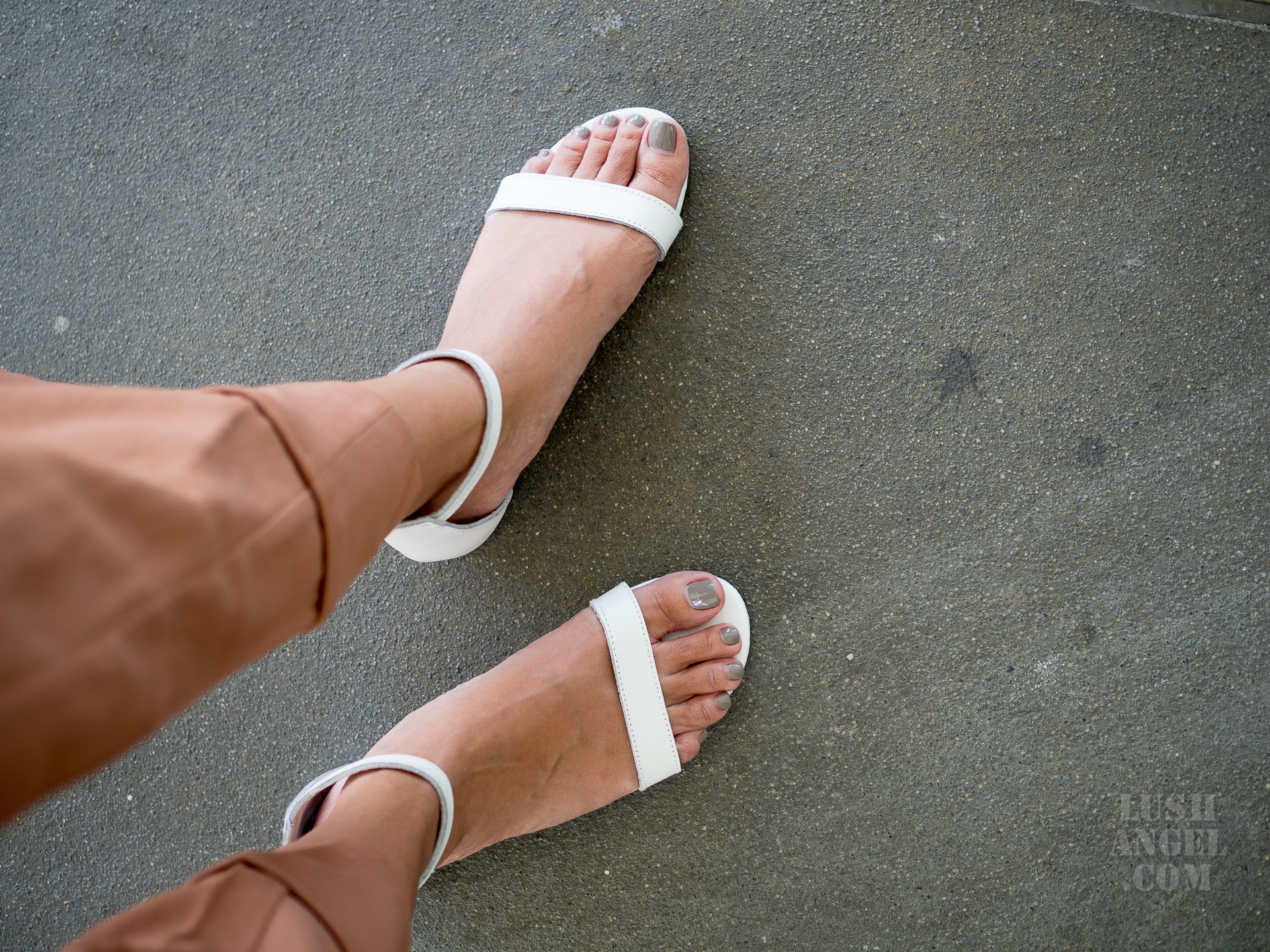 One last thing, go for white clothing. It feels cooler and looks fresco!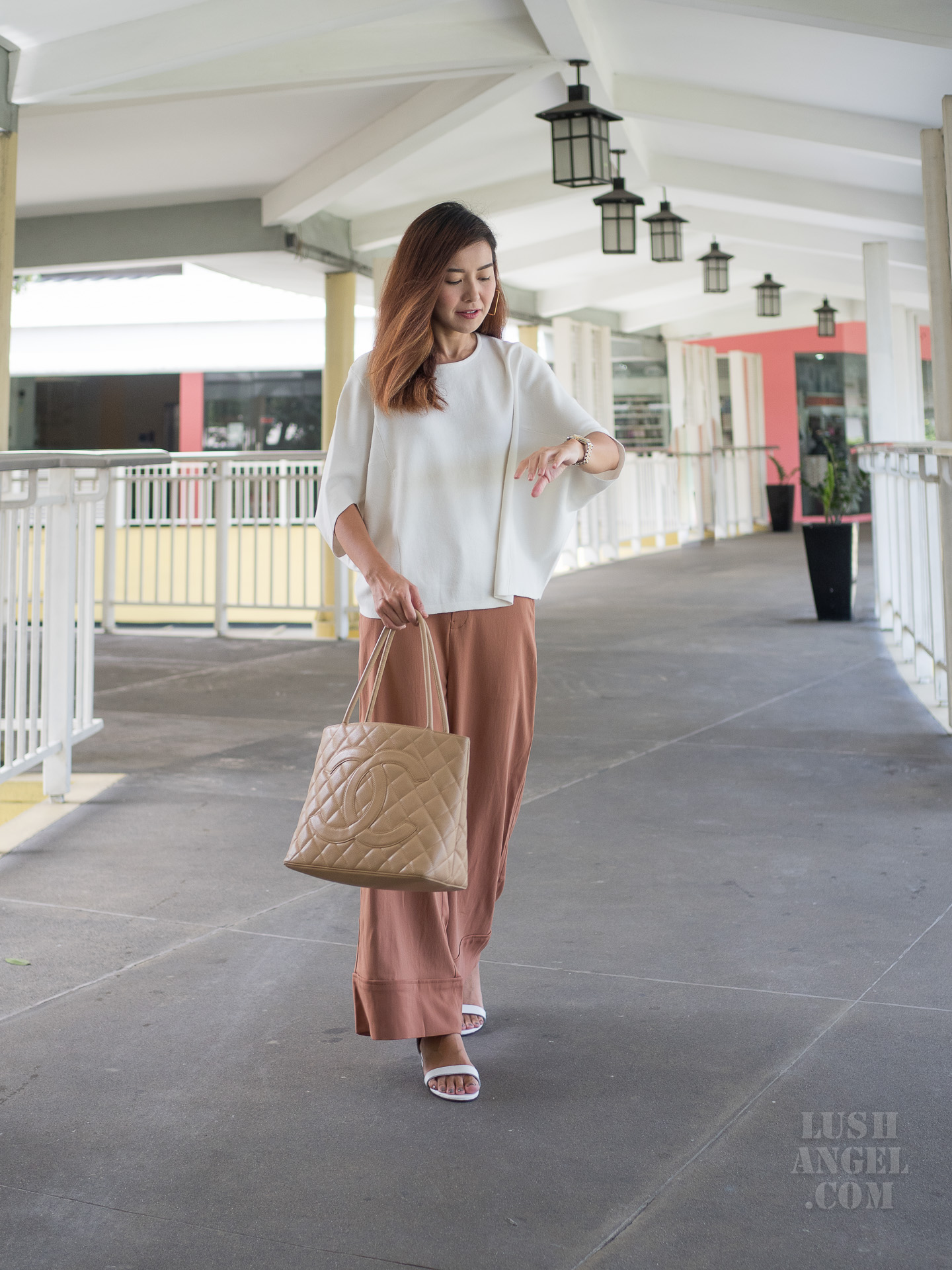 So, how's summer so far? 😉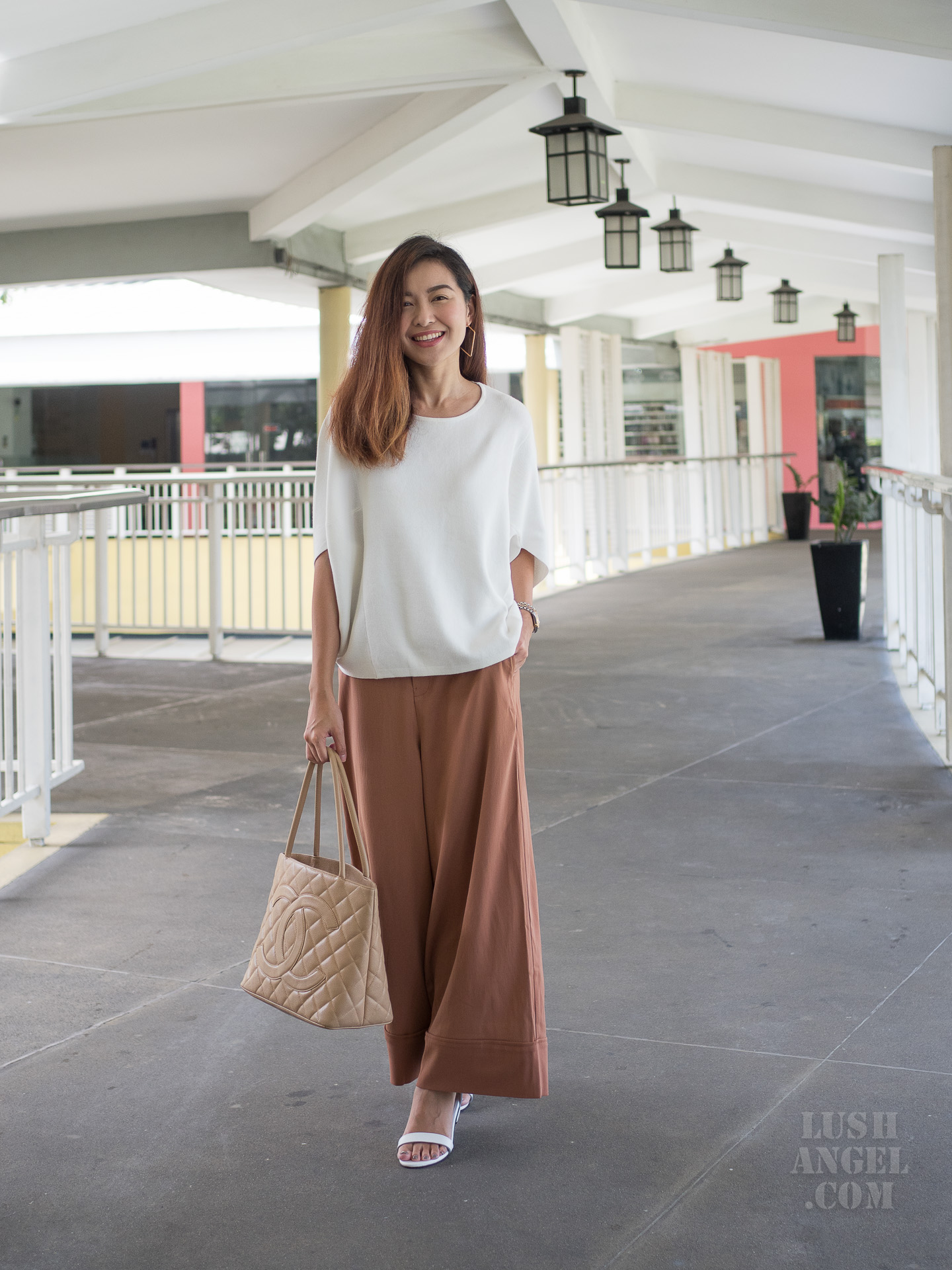 Top: Viseversa
Pants: Viseversa
Sandals: Roam (Instagram: @roamlabel)
Bag: Chanel
Earrings: Aprile
For instant beauty, fashion, travel, fitness, or random updates from me, LIKE lushangelblog on FACEBOOK, FOLLOW lush_angel on TWITTER and lush_angel on INSTAGRAM.