When it comes to blush, I usually go for a natural flushed look, especially for day or no-makeup makeup look. The best way to achieve this is to use cream blush. Majolica Majorca Chapter 35 Circus Ecstasy came out with Cream de Cheek, which made me really excited! I had to try it right away the moment I got it. For my review and for swatches, read on…
Lovely box from Majolica Majorca Philippines… Thank you!!! 😀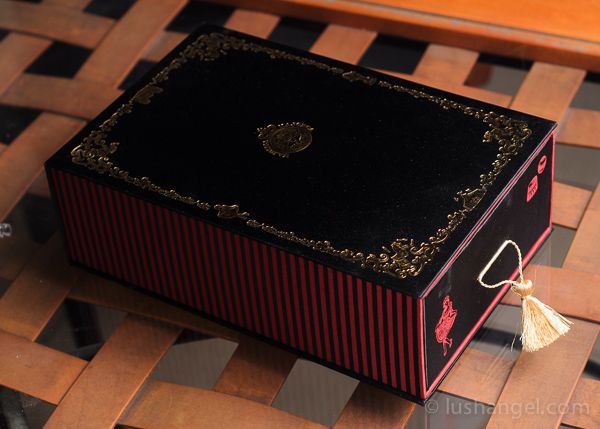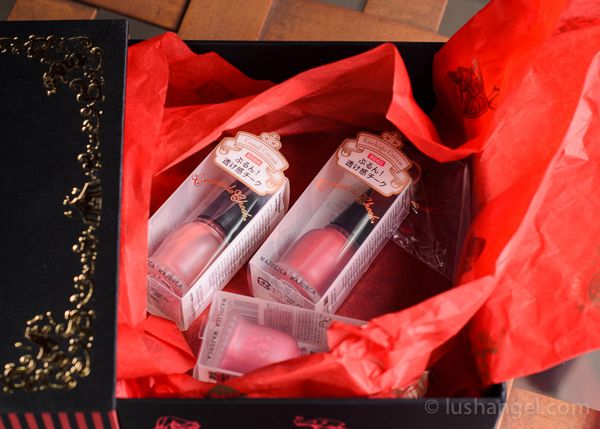 Product Information
Supple and glossy colored cheeks in an instant. A gel cream cheek color that spreads on smoothly and blends in effortlessly, leaving a natural healthy glow. Its soft texture leaves no sticky feeling. Blends in perfectly to moisturize and maintain a long-lasting color. It contains Macadamia nuts oil and Vitamin E derivatives to keep dry-prone cheeks moisturized at all times. Use as a base and apply just before a cheek powder to enhance the powder's color.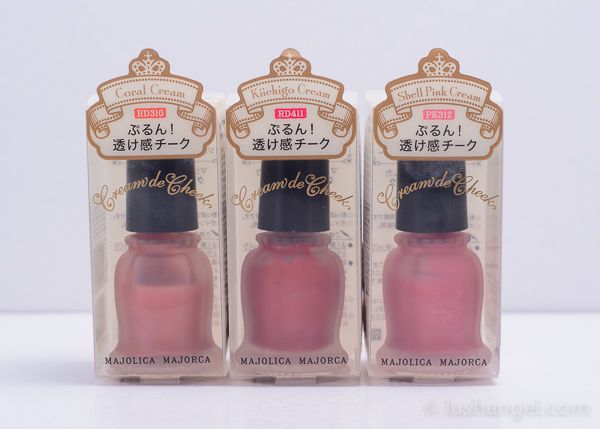 I love it because…
the packaging is sooo cute. It looks like a mini nail polish.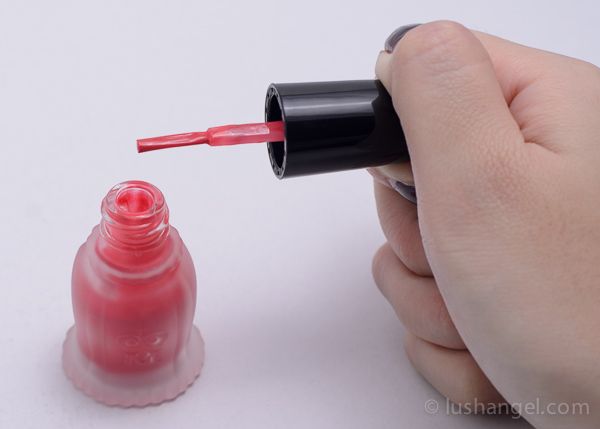 it's pigmented.
it's quite long lasting.
it's gel cream type, making it very easy to spread and blend. It doesn't leave any streaks.
my cheeks have that natural healthy glow.
there's no sticky feeling all through out the day.
it's moisturizing, good for all skin types.
a little goes a long way. Three dots on each cheek is enough.
cheeks look supple. It's perfect even with my oily skin since the gloss of this cream blush doesn't make me look greasy. It just leaves a healthy glow.
I wish…
it's cheaper. It can look a bit expensive at PHP 495 for a tiny bottle. Although, note that you don't need much when applying since it's pigmented.
it's available in more shades. It comes in 4 shades only: Custard Cream, Coral Cream, Raspberry Cream, and Shell Pink Cream.
Tips
Place 3 to 4 small dots of Majolica Majorca Cream de Cheek on each cheek. For sanitation purposes, I prefer putting the product on my fingers first than using the brush directly on my face.
Gently blend product using 2 fingers. Dab in circular motion, then pat while blending in.
To make it long lasting, apply powder blush on top.
It's better to apply cream blush before putting on any powder. Remember, liquids have to go first before the solids.
If you think you placed too much blush on your cheeks, brush some powder foundation on top.
Overall
Not all cream blush works for oily skin. Some can look greasy after an hour or so. I love how Majolica Majorca Cream de Cheek gives me that healthy glow and not the kind of gloss that makes me look oily. It's also moisturizing that it can work for normal and dry skin. For a cream blush, it's surprising that it's very easy to blend!
I recommend Majolica Majorca Cream de Cheek to those who loves the natural flushed look. It's for cream blush users and also for first time users since this product can be blended easily.
Swatch
RD411: Raspberry Cream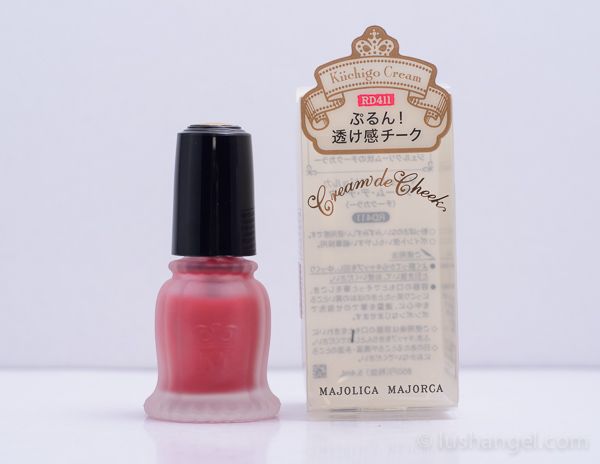 PK312 Shell Pink Cream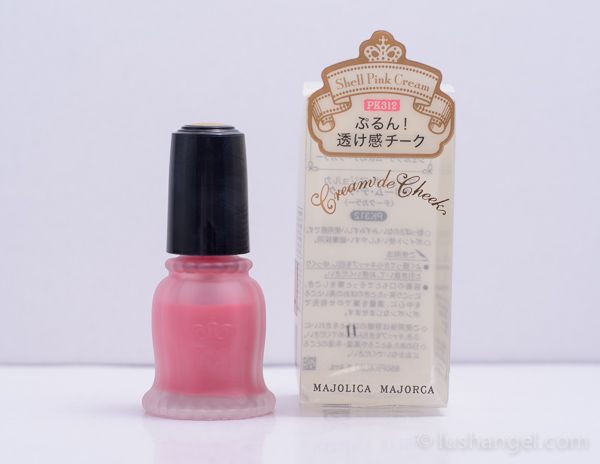 RD310 Coral Cream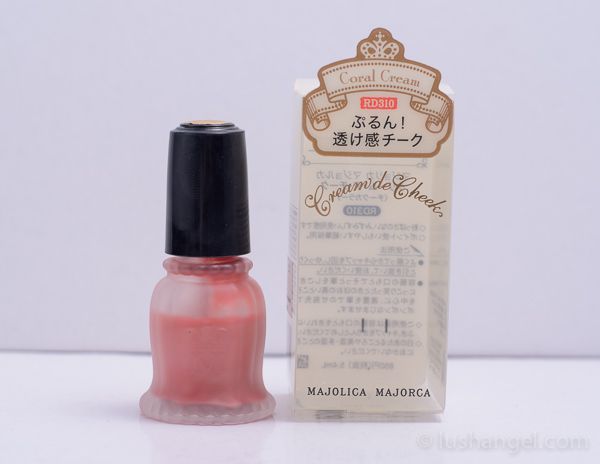 LEFT to RIGTH: Raspberry Cream, Shell Pink Cream, and Coral Cream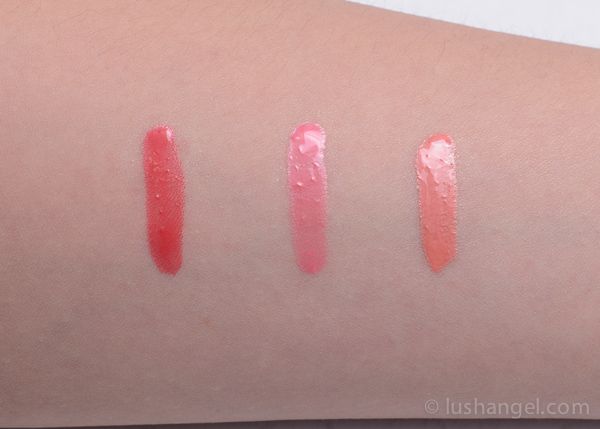 Blended… LEFT to RIGTH: Raspberry Cream, Shell Pink Cream, and Coral Cream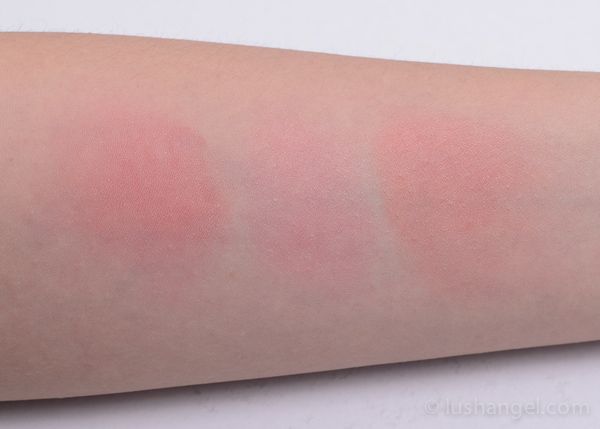 using Coral Cream…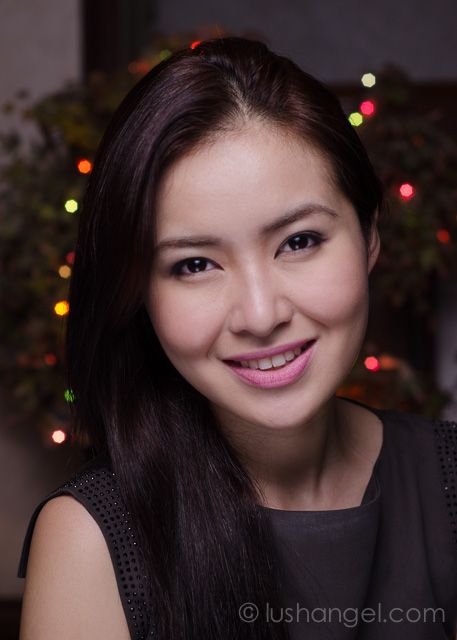 For makeup tutorial on how I did the makeup above, visit my FOTD: Black Pearl post. 

Majolica Majorca Circus Ecstasy is now available in SM department stores and Watsons.
To get updates from Majolica Majorca, follow them on Facebook, Twitter, and Instagram
For instant beauty, fashion, travel, foodie, or random updates from me, LIKE lushangelblog on FACEBOOK, FOLLOW  lush_angel on TWITTER and lush_angel on INSTAGRAM.