Burger King recently launched two BBQ Stunner Meals- BBQ Cheeseburger and BBQ Whopper Jr…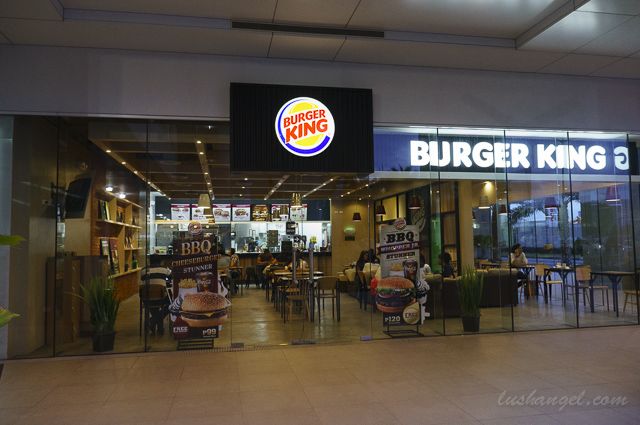 I visited one of their newest branch located at Two E-Com Mall of Asia Complex to try it out. I was surprised with Burger King's new look- very Western! It doesn't feel like a fast food place at all. There are couches for those who want to lounge. And you can now see your order being prepared right in front of you with their new counter. 🙂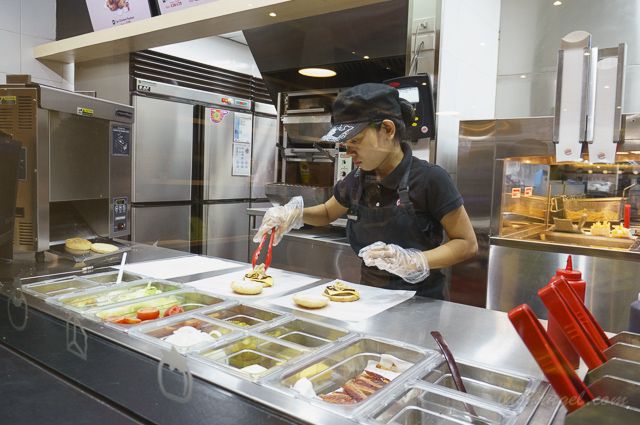 I've always loved Burger King's flame grilled patty. It's so juicy and tasty that it's never overshadowed by any condiments- even the stunner meal's yummy sweet bbq sauce.
Aside from the burger, the stunner meal also comes with regular fries, regular drink and a mini chocolate sundae- a complete BBQ Cheeseburger Stunner Meal for only PHP 99! Beat that!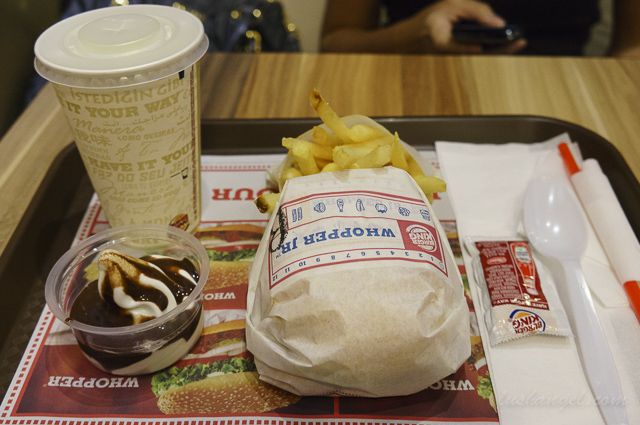 Anybody will be stunned with this yummy and affordable meal! Look at me… LOL!
BBQ Whopper Jr. Stunner Meal is priced at PHP 120. BBQ Cheeseburger Stunner Duo (2 flame-grilled cheeseburgers, 2 regular fries, 2 regular drinks and 2 mini sundaes) is only PHP 189.