Who doesn't want to shine bright like a diamond? Well, I've recently discovered something new from BYS and your nails will indeed shine bright like a diamond! It's BYS Glitter Dust For Nails! It's not your ordinary nail polish with glitters in it. Instead, your nails will be full of glitters. Meaning, your nails will have that rough texture of glitters, which can add drama to your nails.
During the launch of BYS Glitter Dust For Nails, I had the chance to try it. I had a hard time choosing from the 11 eye catching colors available.
BYS Glitter Dust for Nails involves a simple 3 step process. A kit includes three pieces- nail polish, a pot of same-toned glitter particles and an application brush. Now here's how to apply:
Step 1: Paint. Paint your nails as normal.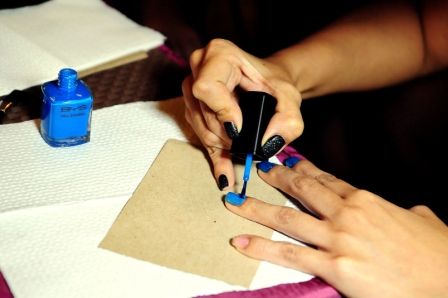 Step 2: Dip. While the polish is still wet, dip your finger into the glitter pot. Make sure that the nail is covered with a thick layer of glitters. If not, just dip your finger back to the glitter pot.
Step 3: Brush. Wait for about 5 minutes for your nail to dry, then brush away the excess glitter around the cuticles and on the nail.
Tip: Place a piece of paper under your hand while applying BYS Glitter. You can use the paper to pour back all the excess glitters to avoid wastage 😀
It's that easy and I can do it on my own! I am really having a hard time doing my own nails. Thankfully for BYS Glitter Dust, applying the polish doesn't need to be perfect since nails are covered with glitters! 😀 Here's how my nails look…
If there's one thing I don't like though is that it could be a bit messy. The glitters transfer to anything I touch. After washing my hands that day though, the glitter-transfer lessend. You can also apply a top coat to avoid this, although keep in mind that it wouldn't have the same unique rough texture anymore. Oh, and good news, it lasted on me for a week with very minimal chipping. Also, if you're wondering if the polish is hard to remove since it's made up of thick layer of glitters, surprisingly NOT AT ALL! It was so easy, pretty much like a normal polish! Yay to that! 😀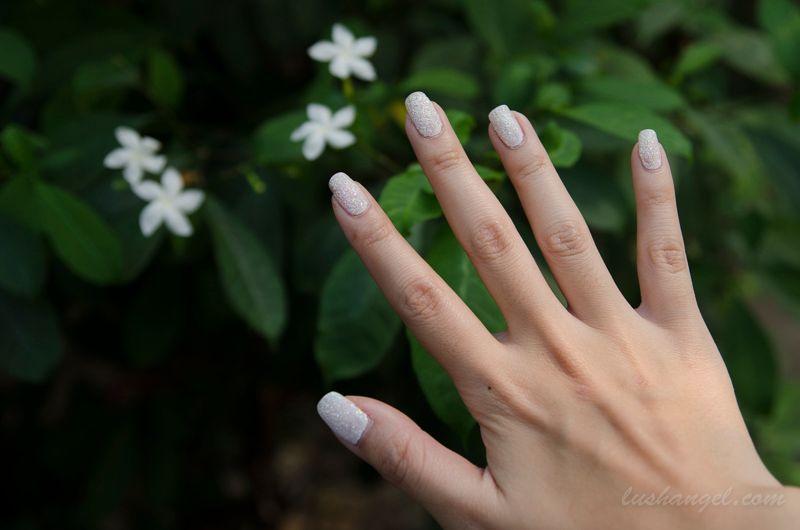 Thank you to BYS Philippines for this lovely loot! 😀 I'll definitely shine bright with these! 😀
Glitter For Nails retails at PHP 499 per set, available at all SM Department Stores and selected Watsons Branches.
To get updates from BYS Philippines, follow them on Facebook www.facebook.com/BYSphilippines, Twitter www.twitter.com/BYSphils, or visit their website www.bys.com.ph.
 For instant beauty, fashion, travel, foodie, or random updates from me, LIKE lushangelblog on FACEBOOK, FOLLOW  lush_angel on TWITTER and lush_angel on INSTAGRAM.