I've always been a big fan of oversized watches and I believe I've professed my love for them several times here in my blog. In fact, if my memory serves me right, I found my love for them since I was in grade school. Yes, my small wrist prefers really big watches. For me, they're really head turners! 😀 This is why when I got an invite from TW Steel for the launch of their newest TW Steel Pilot Collection and TW Steel Pilot Your Life campaign, I knew I had to go.
TW Steel has been known for their oversized watches and it's one brand I've been dreaming to have in my watch collection. Watch lovers like me lust over TW Steel's round cases with a minimum diameter of 44 millimeters and square cases with 37 millimeters.
The newest TW Steel's Pilot Collection is a dynamic, aeronautics-inspired array of timepieces that reflect the watch brand's image of ambition, success, and boldness.

Twenty-four new models make up the brand's Pilot Edition collection – which aims to build on the success of both the Lotus F1 Team Pilot and the Limited Edition Swiss Made Pilot.  The Pilot Edition comes in both 45- and 48-millimeter case sizes rendered in brushed steel, refined brushed PVD rose gold-plated finish, or sandblasted PVD titanium coated case with protective layer.
Ahhh… Aren't they such a beauty??? I tried it in store and my heart broke when I had to leave without the watch on my wirst. LOL! My personal favorites are the 48 millimeter cases in brushed steel and rose gold! Oh dear, could this be love??? 😀 😀 😀
TW Steel has been a symbol of success and achievement, just like its young CEO Jordy Cobelens, who was present during the launch at EDSA Shangri-la. Locally, TW Steel has also chosen to give tribute to four "Icons of Inspiration" who are recipients of the "PILOT YOUR LIFE" Award, as they all epitomize the spirit of the Pilot Collection. These famous, accomplished personalities may not have been blessed initially with wealth but with grit, determination, and self-belief, have piloted their careers to heights they never even dreamed of. TW Steel's Icons of Inspiration are Chieffy Caligdong, Marvin Agustin, Venus Raj, and Rio Dela Cruz.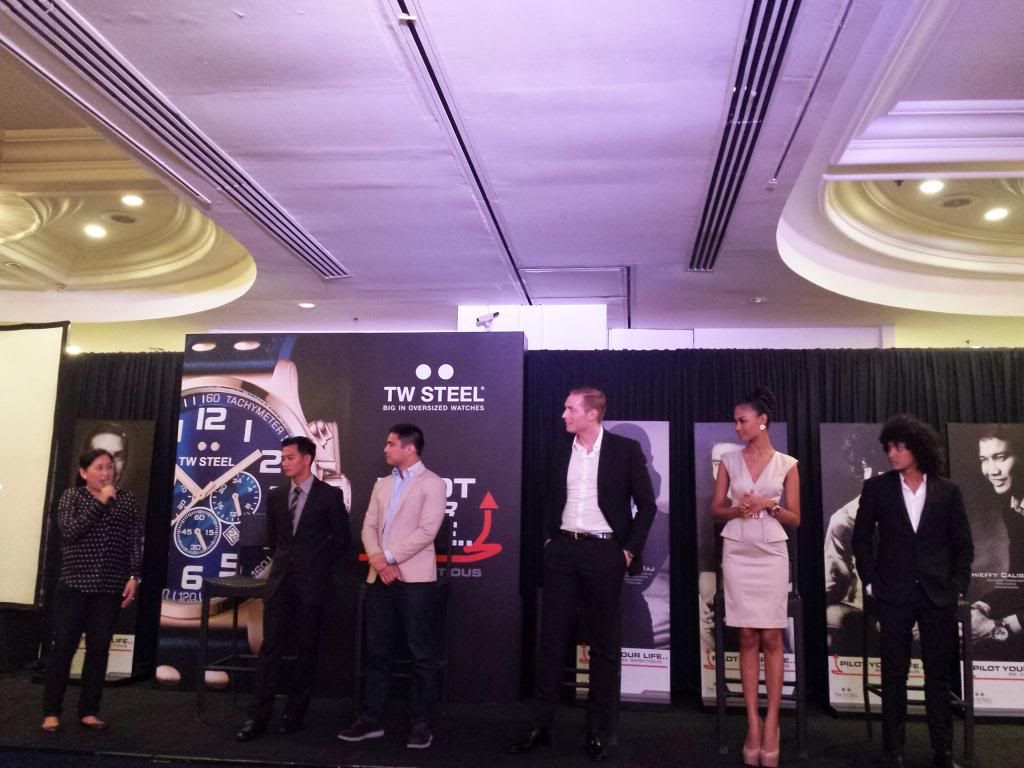 In line with this, the brand launched a worldwide contest, Pilot Your Life, open to all buyers of any TW Steel timepiece. What are the prizes at stake? The grand winner will be flown to the Netherlands in December to be awarded, courtesy of TW Steel. A total of 15 second-place prizes will be given away – an exclusive meet-and-greet for two (including all travel expenses) with a TW Steel brand ambassador. Lastly, 50 TW Steel watches are to be given away to third-place winners.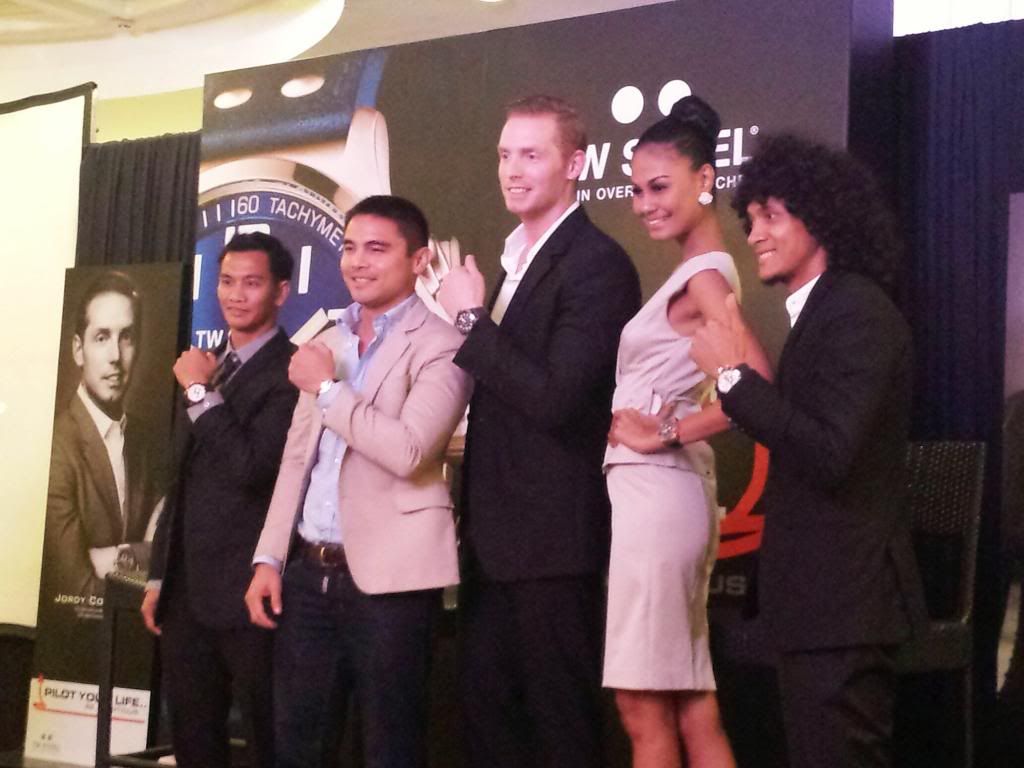 Now I'm sure you're excited as much as I am! 😀
To know more about the Pilot Your Life contest, visit www.twsteel.com/pilotyourlife/ for more information.
For instant beauty, fashion, travel, foodie, or random updates from me, LIKE lushangelblog on FACEBOOK, FOLLOW  lush_angel on TWITTER and lush_angel on INSTAGRAM.