Last month, I posted about Bobbi Brown's Lilac and Rose Collection. Part of the collection is the lip gloss with two limited edition shades- Lilac Rose and Pink Lily. After trying it out for weeks, here's my review and swatches of Bobbi Brown Lip Gloss in Lilac Rose.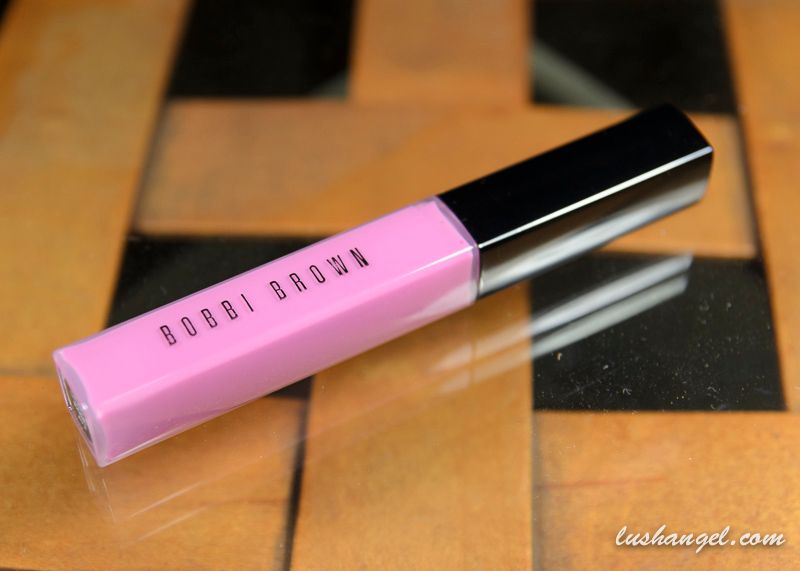 Product Information
Bobbi has sized up all her glosses to give you an extra dose of shine. Lip Gloss is formulated with soothing botanical extracts – including Avocado, Jojoba and Chamomile Oils, and Aloe Extract – to keep lips soft and supple; plus the new tapered applicator lets you apply it like a pro. Scented with a hint of Vanilla.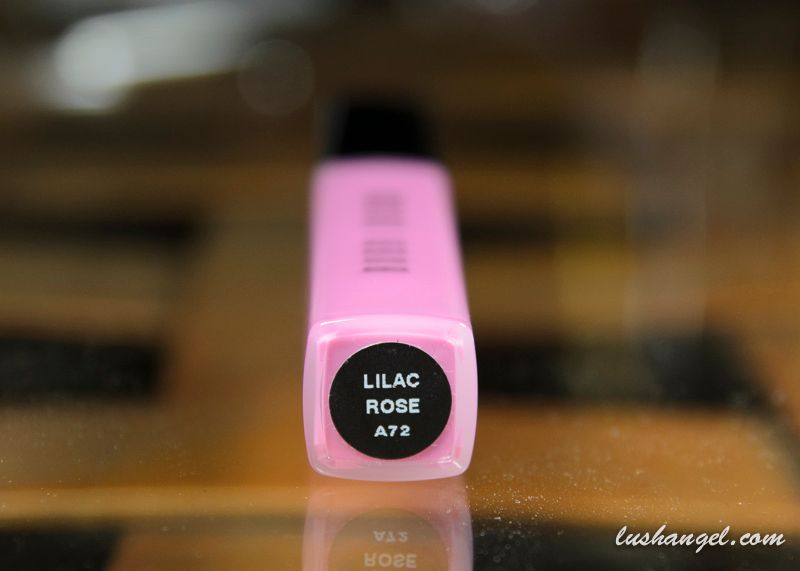 I love it because…
it comes with a tapered applicator, making it easy to apply the gloss even on the sides of the lips.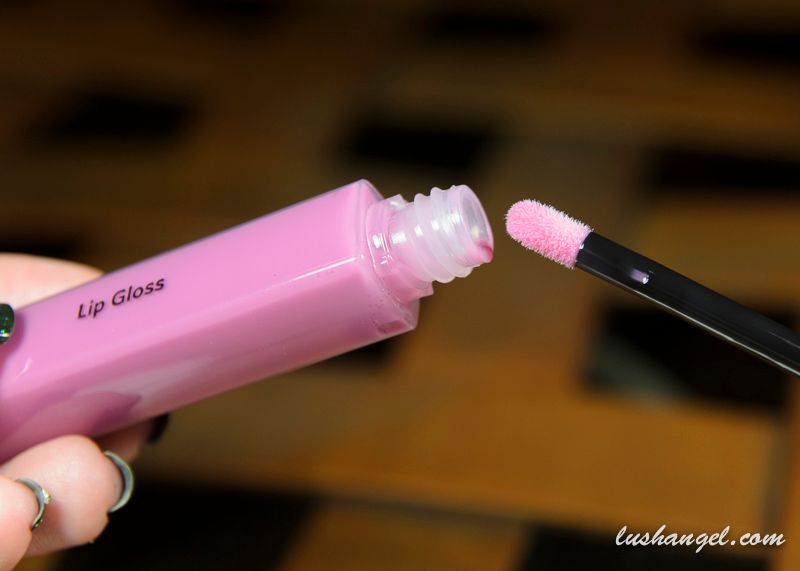 it lasts for several hours, which is impressive for a lip gloss. I also noticed I still feel the gloss even after eating/ drinking.

it can be used as is for a natural lip color or on top of a lipstick for a fuller looking lips.
it has smooth texture.
skin tone appears brighter with this lip gloss.
when worn over a lipstick, it brightens and enhances the lip color.
it doesn't dry out my lips. It keeps my lips moisturized.
it has a faint vanilla scent, which scent-sensitive ladies out there won't be too bothered.
it has botanical extracts to keep lips soft.
the gloss is perfect. It doesn't look like I've eaten some oily food. It helps in making the lips appear healthy and dewy, not the greasy kind.
it helps conceal lip lines.
I wish…
it's not tacky. The thicker texture makes it long lasting, but the trade off would be its slight feel of stickiness and heaviness. The stickiness is not very bothersome though since it has smooth texture.
it's cheaper. It's priced at PHP 1,300 (USD 30) for a 7ml lip gloss.
it has more pigmentation. Lilac Rose can appear bright in the tube, but it's very sheer when applied on the lips. It's perfect though for those days I just want to go natural or for times I prefer to put on some gloss on top of my lip color. If you prefer a more pigmented gloss, Pink Lily, which is also part of the Lilac and Rose Collection, has a bit more color.
Tips
Do not use the doe applicator directly on your lips if you're using it on clients. Use a disposable applicator instead.
If you want a natural look, use Lilac Rose on bare lips.
If you want to enhance the color of your lipstick, apply the lip gloss on top.
Overall
The first time I tried Bobbi Brown Lip Gloss in Lilac Rose, I honestly thought I wouldn't like it because of its sticky texture. A few hours of wearing it, I was impressed. The lip gloss stayed on my lips even after eating or drinking. Plus, I didn't experience my usual problem of dry lips. It also magically acts as a highlighter as it helps brighten my overall skin tone.
I recommend Bobbi Brown Lip Gloss in the Lilac Rose Collection to those who are willing to spend for a long lasting lip gloss that goes on sheer, with subtle hint of color. It's also for those who are looking for a non-drying lip gloss that doesn't make the lips appear oily.
Swatch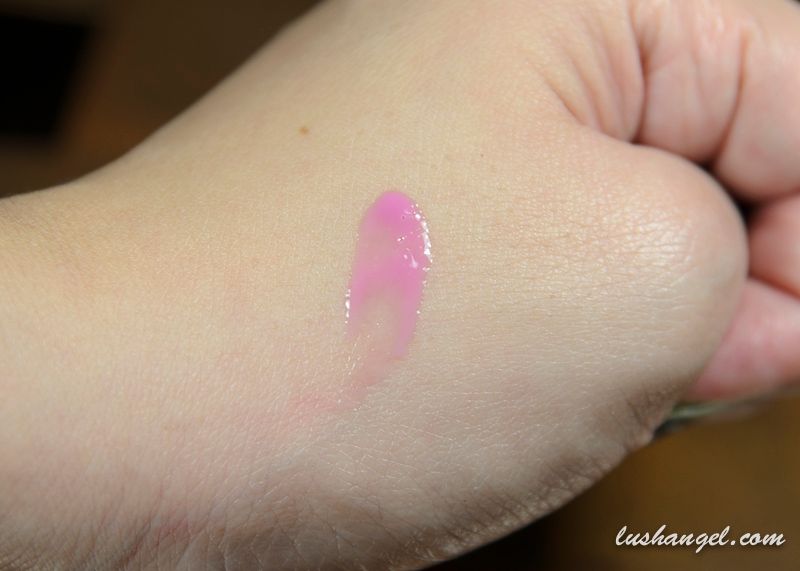 bare lips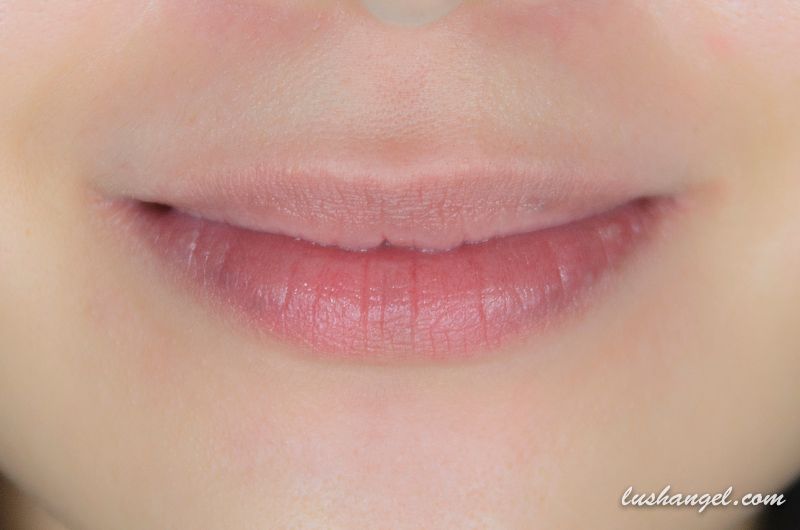 with Bobbi Brown Lip Gloss in Lilac Rose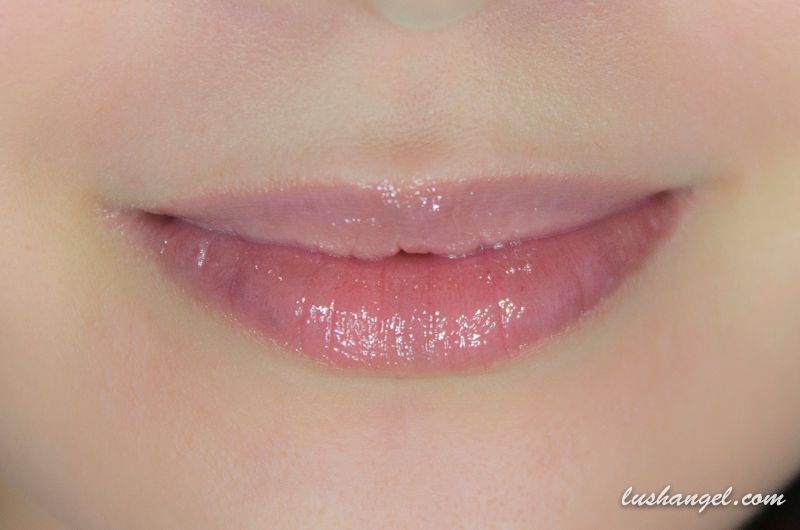 Bobbi Brown Brightening Lip Gloss Lilac Rose Collection is available in Bobbi Brown boutiques in Rustan's Makati, Shanri-la Mall, and Bobbi Brown Cebu.
To get instant updates from Bobbi Brown Philippines, add them up on Facebook (Bobbi Brown Philippines).
For instant beauty, fashion, travel, foodie, or random updates from me, LIKE lushangelblog on FACEBOOK, FOLLOW  lush_angel on TWITTER and lush_angel on INSTAGRAM.