Maxi, whether it be a dress or a skirt, would probably one of the most comfortable, yet fashionable piece I have always loved. It's also very versatile. Just pair it with the right shoes and accessories and it can work for day or night.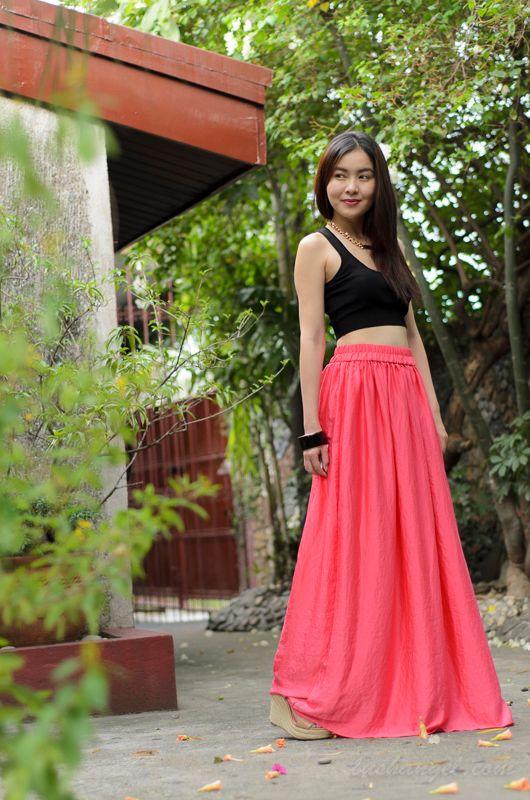 Let me give my outfit post today a little twist. I thought of doing it with someone special, something I've never done before. I'd like to do a special post with her as my way of thanking a dear friend. If it wasn't for her, I wouldn't be part of the blogging world. If you read my article when I was Nuffnang's featured blogger of the month, I mentioned how I got into blogging. It's more of peer pressure and one of the bloggers who pushed me to put up a blog is flaircandy a.k.a. Hannah Villasis! 🙂 Thank you dear for being so patient in convincing me back then. Haha! After almost 5 years, this little blog continues to bring fun and color to my life. 🙂 It has been my way to share my interests and passion, especially when it comes to fashion, beauty, and travel.
Anyway, if you haven't met Hannah, here is my lovely friend…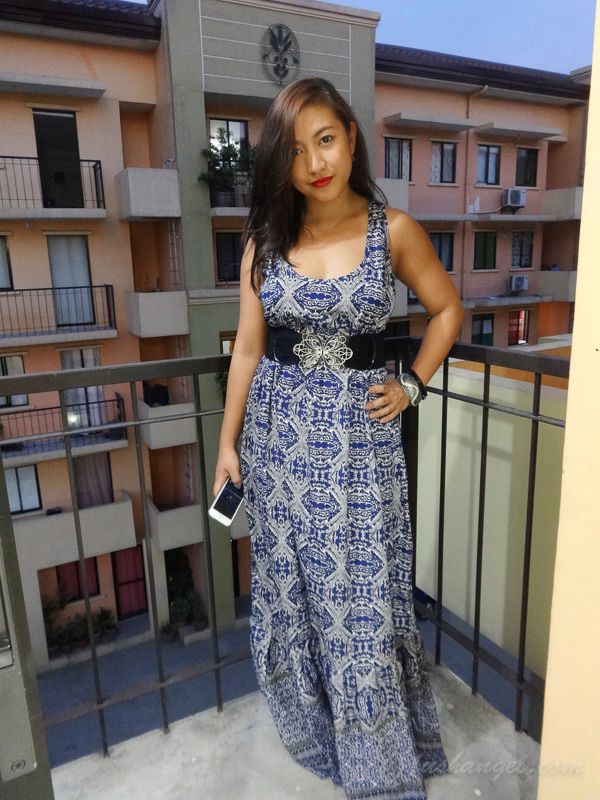 She chose to wear a maxi dress from Mango and accessorized it a bit. She just clinched the dress with a belt to give her more shape.
It was a maxi day for us as I also chose to wear a maxi skirt! Honestly, we didn't even talk on what we should be wearing for this post. When I told her about this, she just sent me these photos. Great minds think a like! Haha! 🙂
Hannah and I sort of fall short in the height department. LOL! But look at what maxis can do… 
It can give an illusion of longer legs. Yay to maxis!!! 🙂
And since summer is all year round here in Manila, prints and colors do not go out of style.
And if you're chilling out with your girl friends, why not embrace our Manila weather by wearing a cropped top? 🙂 Oh dear, cropped tops will inspire us to exercise everyday. Haha!
To add a bit more height, go for wedges. With your maxis, they can make you look even taller.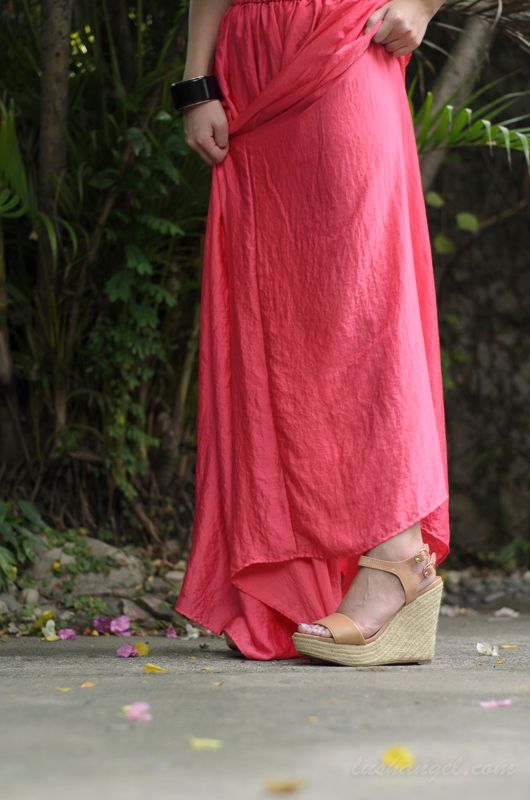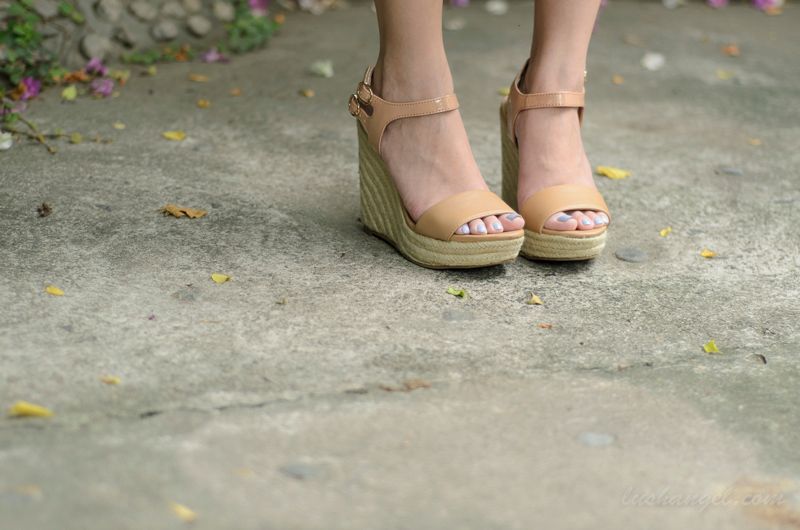 For my accessories, I chose to be a bit simple with just a gold chain necklace and a bangle.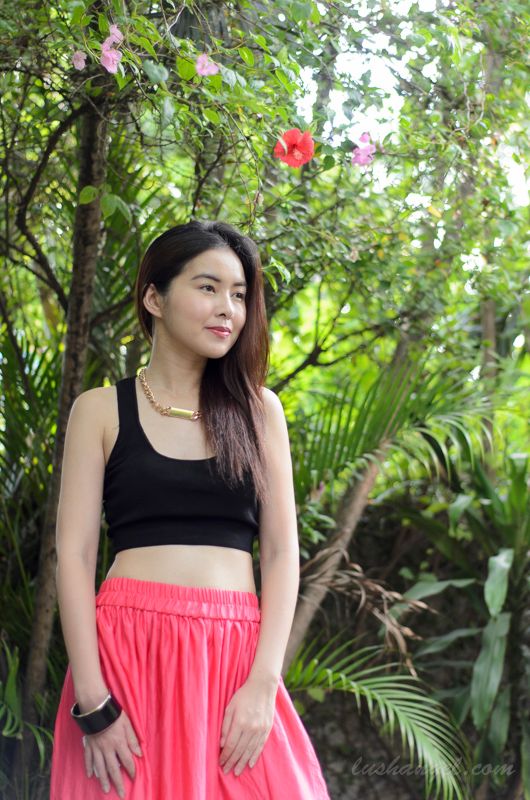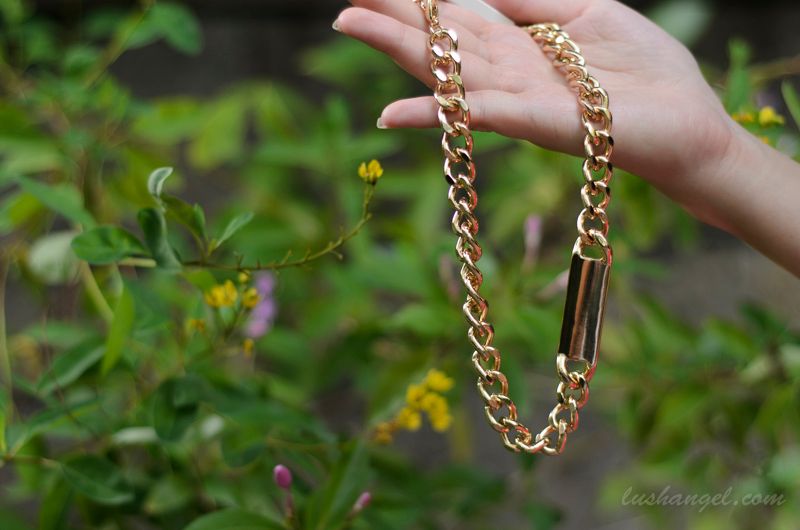 So, are you also into maxis? 🙂
Shout out to Hannah for helping me out with this post. 🙂 Thank you for your time and effort! 🙂
Hannah's dress: Mango
My skirt, top, accessories and shoes: Mango
Follow MANGO!
Facebook: http://facebook.com/mango.com
Twitter: http://twitter.com/Mango
YouTube: http://youtube.com/mangofashion
Instagram: @Mangofashion
Pinterest: http://pinterest.com/mangofashion
By the way, MANGO is on their end of season sale!!! Summer essentials are now available at amazing prices! Drop by your nearest MANGO, HE by MANGO or MANGO Touch to get up to 50% off on all items.