Are you a liquid lipstick user? Honestly, I'm not. I only have a few. I just got intrigued when I saw Shiseido's print ad. I was looking for a deep dark red lipstick then, so I asked the SA what the model was wearing. She gave me this Shiseido Lacquer Rouge. I thought of giving it a try since Shiseido lipsticks never fail me. Here's my review of Shiseido Lacquer Rouge in Nocturne RD607.
Shiseido Lacquer Rouge Product Information
Inspired by Japanese Laquerware, one coat provides intense color and deep luster. This rich liquid lipstick leaves lips as smooth as lacquer. Applicator fits closely against the lips for a comfortable, even application that does not bleed. Lacquer Rouge improves dry, rough or peeling lips with continued use, leaving them smooth and deeply moisturized.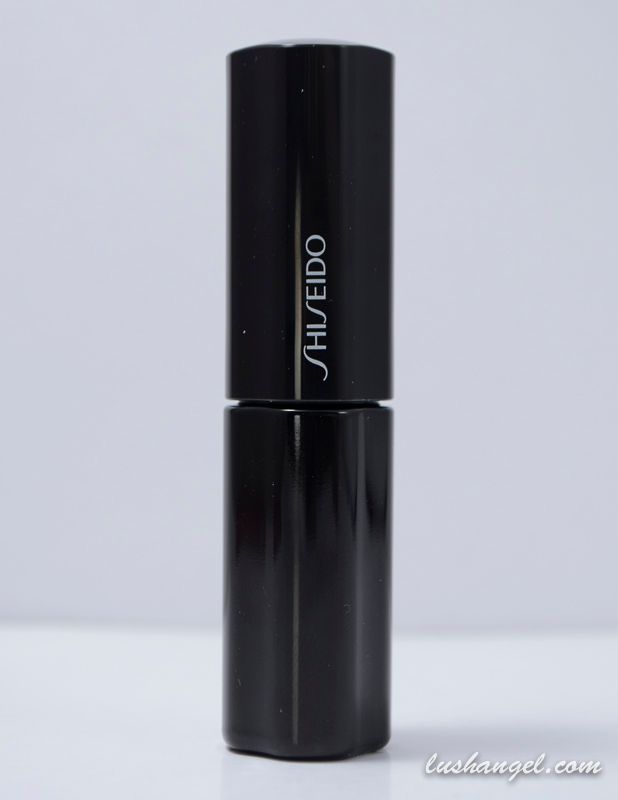 I love Shiseido Lacquer Rouge because…
RD607 (Nocturne) conceals my lip lines and dry lips.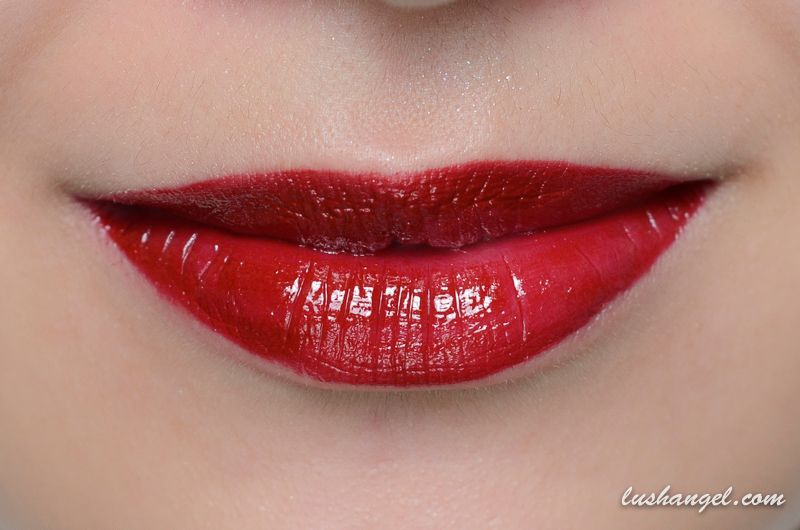 it's buildable- medium to heavy coverage.
RD607 (Nocturne) is a glossy deep dark red shade.
it doesn't dry out my lips even when worn the whole day. It's moisturizing.
it lasts for about 4 to 5 hours.
it fades nicely, even after eating or drinking.
it's not hard to apply. It's even in just one brush.
RD607 (Nocturne) is really pigmented. I see its true color in one layer.
I wish Shiseido Lacquer Rouge…
is not heavy on the lips.
is not hard to apply. I find the applicator quite big, making it hard to perfectly line the sides of the lips. Since I have the dark shade, even the smallest mistake is obvious.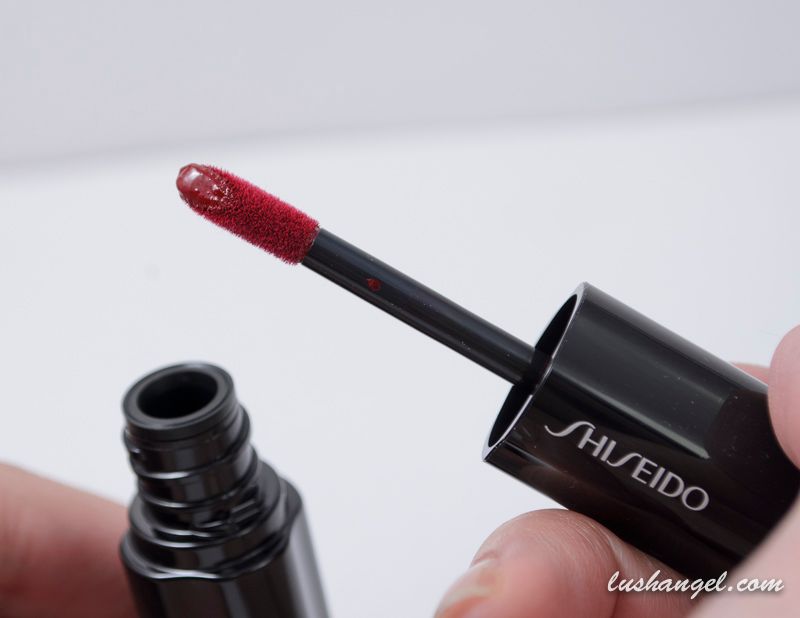 it doesn't bleed.
it's cheaper than PHP 1,250 (about USD 29). The price would have been okay if it has excellent quality. It's good enough for me, but not exactly perfect.
Tips on Shiseido Lacquer Rouge
For dark shades, use a lip brush to perfectly shape the lips.
If you're using this lacquer on clients, do not share applicator. Use a lip brush instead.
Wear a lip liner underneath to prevent bleeding.
Shiseido Lacquer Rouge Verdict
I'm not really a fan of liquid lipsticks, but I do appreciate how moisturizing, pigmented and quite long lasting Shiseido Lacquer Rouge is. For someone on the go, I find it hard to apply though. Well, it's probably because I have a dark shade with me, making me more conscious in perfectly shaping my lips. If there's one thing I truly am ecstatic about, it's my lip lines that magically disappears.
I recommend Shiseido Lacquer Rouge to those who are into liquid lipsticks and to those who want to hide those lip lines and dry and rough lips. You can also try other shades that are more wearable during the day.
For instant beauty, fashion, travel, foodie, or random updates from me, LIKE lushangelblog on FACEBOOK, FOLLOW  lush_angel on TWITTER and lush_angel on INSTAGRAM.