When we  hear the words "anti-ageing", "regenerating" and "night cream", they sound so serious don't you think? Pulp de Vie lightens up everything with Pulpe de Vie Love Me Tonight Night Cream. It's my first product from the brand. Pulpe de Vie is from France and boasts on their skincare that's made of organic fruits. For today, I'm reviewing their award winning night cream, Pulpe de Vie Love Me Tonight.
Product Information
A mesmerizing, regenerating and anti-ageing face cream with a warm natural spicy fragrance.
I love Pulpe de Vie Love Me Tonight because…
it's natural and organic.
it's great for normal to dry skin. Oily skinned individuals, like me, can also use it if you're not so bothered with stickiness. Note that this may not suffice if you have very dry skin.
it feels like water during application! I was seriously surprised with this! It looks so thick and creamy if you look into the jar.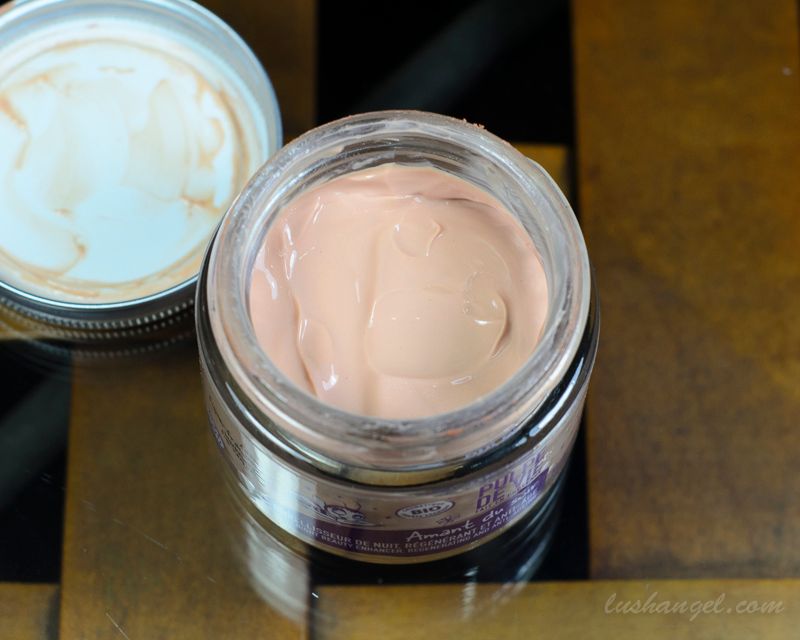 a little goes a long way!
I didn't breakout or get allergic reactions.

my skin looks well-rested and feels hydrated in the morning.

it has 3 anti-ageing patented ingredients: beech buds (anti-wrinkle), hyaluronic acid (moisturizing) and hydroxyproline (restructuring).
it has fruits known to have repairing properties- raspberry, fig, blackcurrant and prickly pear oil, fresh organic fruit from Provence.
it doesn't contain paraben and essential oil.
it was not tested on animals.
it's transparent, with a little bit of shimmer (almost unnoticeable), when applied.
price is pretty much affordable at PHP 1,750 (about USD 40) considering you don't need much for your entire face. Plus, it's an organic skincare.
I wish Pulpe de Vie Love Me Tonight…
has better packaging. Jars or pots are more prone to bacteria build up if you dip your unsanitized fingers in it.

is unscented. Those who are sensitive to scent may find its smell quite strong.

is not sticky. Although it feels like water during application, it can be a bit sticky as it dries down. I'm not extremely bothered with its stickiness since it's something I put before I go to sleep.
doesn't make my face look greasy when I wake up. This is expected when the cream is quite sticky.
Tips on Pulpe de Vie Love Me Tonight
Make sure to have very clean hands when getting some product. It's advisable to use a spatula instead of dipping your fingers into the jar.

Do not apply too much. A little of this cream goes a long way.
Use only at night.
Pulpe de Vie Love Me Tonight Verdict
The moment I opened the jar, I honestly thought Pulpe de Vie Love Me Tonight wouldn't work for me. It looks sooo thick! I was having second thoughts of trying it out, but obviously, I have to do it to be able to write a review. 😀 I'm glad I did! I couldn't believe that the cream is like melting on my skin. I even thought my face was wet or damp from my toner. On my second night, I proved that it really feels like water when it's massaged on skin. The downside for me is it dries down a bit sticky. I can live with it though since I only apply it before I sleep.
I recommend Pulpe de Vie Love Me Tonight to those who are into organic skincare products. It's for those with normal to dry skin. Oily skinned individuals may find it a bit sticky, but it's tolerable. For those with very dry skin, additional moisturizer might be needed.
Pulpe de Vie is available in Rustan's Department Store.
For instant beauty, fashion, travel, foodie, or random updates from me, LIKE lushangelblog on FACEBOOK, FOLLOW  lush_angel on TWITTER and lush_angel on INSTAGRAM.