Being a travel junkie, I'd like to think that I live out of a suitcase. Other than beauty and fashion, travelling around has been my passion. I've gotten the hang of packing my suitcase. I can pack in less than 15 minutes for a 2-week trip. I always get asked by my friends how I do it. I also often get this question- how do I pack bras when travelling? It's one of the most common dilemmas of the ladies. Bras are not cheap and it's annoying when they get dented or creased. Rarely can you bring them back to shape. Wearing a dented bra underneath a form-fitting top looks awful!
So, how do I pack delicate bras? I usually place them in the middle of my clothes. To prevent it from flattening, which can cause dents and creases, I place thin rolls of clothes under the cups. It requires a lot of work that's why I'm very happy when this came to my doorstep.
I know, it's not something new. Bra Bag has been around for quite some time. I just need to share it as it has made my packing even easier!!! I've seen a lot of imitations of this bag at a cheaper price, but not one has actually duplicated the original Bra Bag. What makes this Bra Bag unique?
It's made from the same material used in suitcases.

It can fit A-C cup brassieres.
It can fit all types of brassieres.
It can accommodate 5-6 bras maximum (wired, non- wired, and bandeau combinations).
Its sturdy body keeps the shapes of your bra cups intact.
It comes with snap closures for quicker sealing.
It comes in fashionable designs!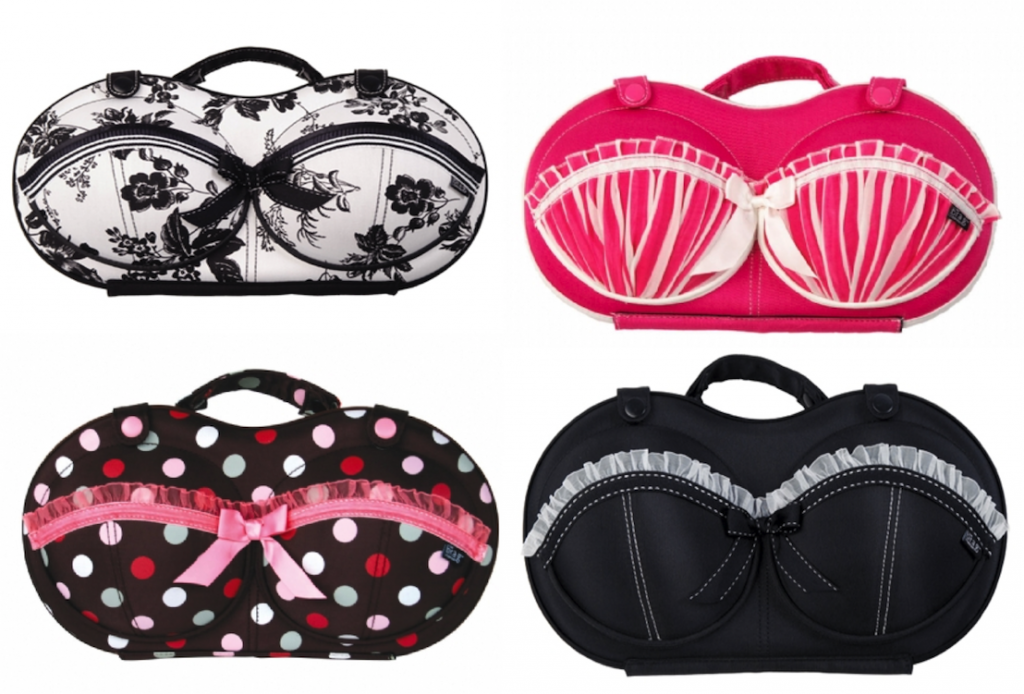 Bra Bag that can hold 1 to 6 bras up to 36C cup, as well as size 32D, is priced at PHP 1,995. Bra Bag that can hold 1-6 bras up to 36G or 38F cup is priced at PHP 2,250.
Bra Bag is available at Velvet Rose Lingerie. You can check out their Facebook fan page (http://www.facebook.com/VRLOfficial), Twitter account (https://twitter.com/VRLingerie) and Instagram (velvetroselingerie). You can also visit their website for complete product listing and for purchases. (http://www.velvetrose-lingerie.com)
For instant beauty, fashion, travel, foodie, or random updates from me, LIKE lushangelblog on FACEBOOK, FOLLOW  lush_angel on TWITTER and lush_angel on INSTAGRAM.